Milch – Hamburg (DE)
Hamburg's Neustadt witnesses the arrival of the city's newest coffee spot – and it's really lovely!
opening times:
Mo: Closed, Di - Su: 9 - 18
wifi:
No
urls:
Facebook
price check:
Espresso: €1,70 / Flat White: €3
machine:
Kees van der Westen Spirit
coffees on offer:
various local guest roasters
milk:
Reitbrook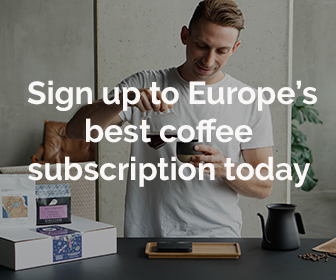 Milch – Hamburg (DE)
Hamburg's Neustadt witnesses the arrival of the city's newest coffee spot – and it's really lovely!
Germany's second city is in motion. Whether you're exploring the spectacular Hafencity and its soon to be completed Elbphilarmonie or you treat yourself to one of its many great restaurants or you visit one of Hamburg's many museums and galleries, the pearl on the river Elbe is a great place to visit. Also in terms of coffee there's been some movement lately. A few months ago Playground Coffee opened its doors inside Otto Burger, offering hungry punters a chance to chew on a perfectly cooked burger and wash it all down with an expertly prepared cuppa Joe. Or the other way around if you prefer. Or you just have the coffee. Or the burger. Up to you really!
During my last visit I stumbled upon the newest arrival on the local coffee scene. Located in the cozy and beautiful Portuguese Quarter right by the famous Landungsbrücken Terminal, Milch is the kind of café that stands out with simplicity and commitment to excellent quality. The space previously housed the Meyer family's milk and delicatessen shop, which they ran for more than 50 years before going into well deserved retirement in 2014. When Nico Ueckermann discovered this high potential venue he didn't have to think twice. A few months later, last week to be precise, he finally opened the doors to Hamburg's latest specialty coffee shop.
The beautiful tiles on the bar-side wall and counter are a hommage to a popular bathroom decor style from the 1950's and the seating area's heavy use of light wood provides a homely contrast that always feels warm and cozy. What probably sticks out the most in this lovely café is the Kees van der Westen Spirit, which Nico had way before he actually had a space.
Lars Odenwald is the Headbarista at Milch and he and Nico are always on the hunt for the best tasting coffees from local Hamburg roasters. During my stay he had an espresso blend from Mr. Hobans and Playground Coffee's Dirty Berry natural Ethiopia roasted for espresso on the two grinders. In due course they will also offer a drip of the day and slow coffee methods such as the V60, Aeropress and Kalitta.
What I found particularly interesting to hear is how quickly Milch became a part of the local neighbourhood. Despite an abundance of coffee options on the street itself, specialty coffee was nowhere to be found. Even older residents, who are largely unfamiliar with the kind of brews on offer at Milch, are happy to explore Nico and Lars' take on great coffee. Milch's arrival is another sign that Hamburg is in motion. And where could this be more true than in its busy port, which is just across the river Elbe.
More Reviews from Hamburg & Germany