Tōrnqvist – Hamburg (DE)
Linus Köster has created what is, without a doubt, the most progressive specialty coffee bar anywhere in Europe. It's truly next level shit.
opening times:
Mon - Fri: 8:30 - 18, Sat - Sun: 10 -18
wifi:
Yes
urls:
Facebook
price check:
Espresso: €2,80 / Flat white: €3,80 / Filter: €4,50
machine:
Synesso MVP Hydra
coffees on offer:
various from Drop & La Cabra
milk:
De öko Melkburen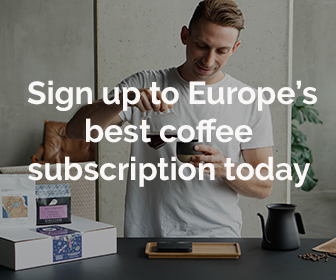 Tōrnqvist – Hamburg (DE)
Linus Köster has created what is, without a doubt, the most progressive specialty coffee bar anywhere in Europe. It's truly next level shit.
I don't know anyone who refers to the coffee bean more adamantly as a 'roasted cherry pit' than Linus Köster of famed Hamburg-based specialty coffee brand Tōrnqvist. Technically he is correct of course but to most people, this claim might sound as far-fetched as most of Donald Trump's Twitter facts. However, at a time when Tōrnqvist was still spelt Tørnqvist and alternated between food truck in the summer months and pop up café in the winter months, Linus signalled to Hamburg, Germany and beyond that he took specialty coffee extremely seriously. In fact more seriously than most people.
His approach is that of a radical purist if there is such a term in coffee, that implies focusing all of your attention on extracting all of the most beautiful flavours that are trapped inside each roasted pit and presenting them in a way that could make you weep with tears of joy. Linus and his able team devote a great amount of time to explaining to you where each one of the carefully selected coffees on the menu comes from, what flavour profile you ought to expect and, depending on what you normally prefer, what preparation method you should choose.
The only choice really is between an espresso shot, a flat white and manual brew, which is 'the most perfect way to enjoy coffee anyway' according to Linus. Over the years he became quite famous for his outrageously exquisite filter coffees and lush flat whites that are so sweet and balanced that you secretly wish Linus could go around teaching others how to prepare this personal favourite of mine.
Last time we saw each other in August of 2016 he told me he was getting ready to open his first permanent location, in a small venue just around the corner from his former pop up café on the Detlev Bremer Strasse. "I just picked out the floors," he told me then. I was excited to finally see him take root somewhere. In the end, coincidence took him down a different path that led him towards the opening of Tōrnqvist, a superlative café that has already produced copycats elsewhere and will surely become a kind of gold standard in the specialty coffee scene going forward.
The space is dominated by a rectangular bar that offers a complete and uninhibited view of the equipment and baristas at work. "We want to be completely transparent and invite every single customer to ask questions. If a barista is hidden, you cannot have the dialogue that is necessary to educate the public about what specialty coffee truly is," Linus offered in between orders. Everything is so clean, organised and well designed that it almost feels like a showroom of some futuristic kitchen brand.
Every piece of equipment has a black chrome body with the three group Synesso MVP Hydra being the centrepiece. It even has black steam wands. I mean! On the opposite side of the bar, you'll find six Acaia Pearl scales, in black of course, carefully integrated into the counter, three on either side of the brand new Marco Mix 3 Button Font, also in black obviously. The two black EK-43s are fitted with Titus Grinding single dosing tools that are recalibrated each morning for exclusive use with filter coffees, and there is even a separate water supply for espresso and water, treated with an Everpure filtration system.
His porcelain cups are handmade by Tōki Ton and kept in drawers under the counter, where he also stores his milk and servers. The counter surface is so clean and beautiful, that you almost feel guilty when putting any 'foreign objects' like keys or your phone on there.
Ok, it might be a lot to take in but when it comes to quality Linus does not make any concessions. His coffee menu changes every two weeks according to what's in season and he exclusively works with Nordic roasters such as La Cabra, Drop or Koppi who best match his ideals. During my most recent visit, Linus prepared a myriad of gorgeous coffees for me, including two flat whites, one made with La Cabra's Costa Rica, Altos and the other with the rather unusual El Salvador, Los Andes from Drop Coffee that consists exclusively the of Kenya-native varietal SL28. Later on, that same coffee was also offered to me as a pour over. You can guess yourself how good it was.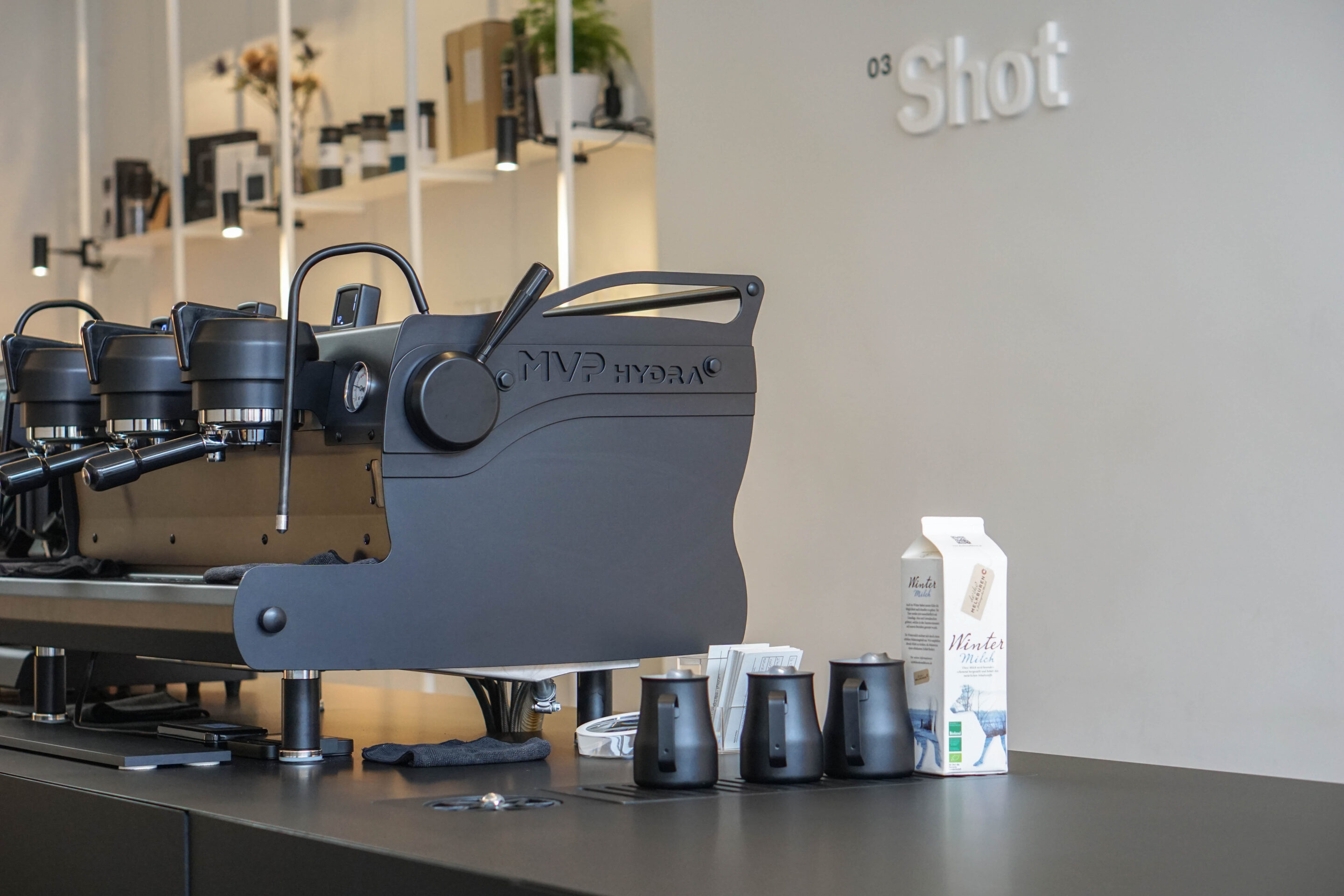 What continues to strike me is how Linus has managed to create not just a loyal following but almost an army of advocates in a city that is not generally known for being particularly progressive when it comes to food, let alone specialty coffee. Yet, rather than moving to Berlin, Linus chose to remain here, in the hometown that we both share. And while this café already raises the bar very high, Linus still has room to expand thanks to the excellent relationship with his landlord. Once it gets warmer, he will open the back garden and before too long he will probably start to roast coffee too.
For now, we can all take a moment to enjoy the spectacular place that Tōrnqvist is, dig into some of its tasty food – a new part of the business – and learn everything we can from what is probably Germany's most daring pioneer.
More Reviews from Hamburg & Germany