Mr. Bean – Athens (GR)
Three friends got together to create this friendly coffee shop and coffee roastery that is doing its part to help develop Athens' vibrant coffee scene
opening times:
Mon - Fri: 7 - 20, Sat: 8 - 16, Sun: Closed
wifi:
Yes
urls:
Facebook
price check:
Espresso: €1,40 / Flat White: €2,60 / Filter: €3
machine:
Synesso
coffees on offer:
various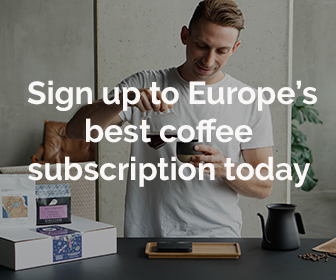 Mr. Bean – Athens (GR)
Three friends got together to create this friendly coffee shop and coffee roastery that is doing its part to help develop Athens' vibrant coffee scene
Athens is a city of many faces and sadly, over the past few years, it has often been portrayed rather negatively in the news. And while it may be true that Greece has gone through some of the toughest times any country could face, there is also an underlying sense of defiance and optimism that can be felt all across the capital and further afield. In particular, this is driven by young entrepreneurs who see an opportunity where others see gloom.
The local specialty coffee scene is a perfect example of an industry that has defied expectations and taken Athens by storm. One of the city's friendliest coffee shops and roasters is a place called Mr. Bean, located just a stone's throw away from Omonia Square and practically opposite of Taf, the country's most famous specialty coffee roasters.
Mr. Bean was founded by Kleopatra, Dafni and Konstantinos in 2015 following a visit to Berlin and feeling inspired to create a place where Athenians could sample fine specialty coffees in a welcoming environment. The interior boasts warm colours and a long bench that runs along the bar that offers a great vantage point from where to watch the baristas at work. If the weather is good, there is also a nice covered terrace outside that invites you to engage in people watching while sipping on an expertly made pour-over or espresso-based drink.
While the guys do roast their own beans, the roasting space that can be found in the mezzanine above the bar is not actually in use due to city regulation on coffee roasting in urban areas. However, there is always a fine selection of freshly roasted coffees available for purchase from the retail shelf.
As Athens continues to recover from the worst economic crisis in Greek history, young Athenians like Kleopatra, Dafni and Konstantinos will continue to develop the city's vibrant specialty coffee scene and to prove that point, Mr. Bean will soon be opening up a second location in the city. Keep your eyes peeled for more.
More Reviews from Athens & Greece