Q Coffee House – Shiraz (IR)
One of the city's first specialty coffee bars is still its best, serving up excellent coffees from Coffee Planet alongside tasty breakfasts and waffles
opening times:
Sun - Fri: 10 - 14 & 18 - 23:45, Sat: 18 - 23:45
wifi:
Yes
urls:
Facebook
price check:
Espresso: 8.000 / Flat White: 10.000 / Filter: 12.000
machine:
La Cimbali
coffees on offer:
various from Coffee Planet
milk:
Kaleh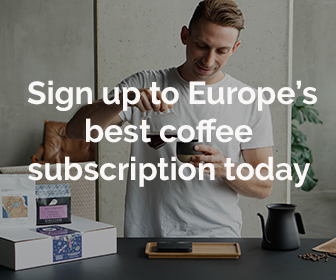 Q Coffee House – Shiraz (IR)
One of the city's first specialty coffee bars is still its best, serving up excellent coffees from Coffee Planet alongside tasty breakfasts and waffles
Iran is one of the world's most incredible destinations. The country's cultural heritage, natural beauty and wonderful people really make it an incredible place to visit and thanks to decades of isolation, it's incredibly authentic. While it is largely tea-drinking nation, there are small but incredibly vibrant specialty coffee scenes in a fast-growing number of Iranian cities. During my own visit last year, I was blown away by the quality, dedication and passion by the baristas and café owners I met throughout the country.
The last stop on my journey was the modern city of Shiraz. Primarily known for its former wine-making industry and for being the closest city to Persepolis, Shiraz is a pleasant place with a large student population and a few excellent coffee shops, such as Q Coffee house.
Founded by Ali Heidari, Alireza Selidfard and Jahandar Sheibani, Q Coffee House was probably one of the first places in Shiraz where curious and coffee-thirsty locals could sample beans from foreign roasters and swap their boiling hot cappuccino from bad coffee shops nearby for an excellent flat white or freshly made filter coffee.
Located in a modern suburb in the north of the city, Q Coffee House sports a lovely terrace and a medium-sized indoor space where you can enjoy their delicious breakfast, waffles and even a range of cold coffee drinks.
Both Alireza and Ali are SCAE diploma holders and they often run sensory and barista trainings. Ali explained to me that he greatly admires Iran's very first Q grader, Reza Kowsar who I met at the Iranian Barista Championships in Tehran two weeks earlier and he went on to say: "The coffee roasting scene in Iran is still nonexistent basically. And its not because of lack of will but simply because we don't have access to the equipment, coffees and funds. At the moment we source most of our coffees from Dubai but we hope this will change soon."
As I sipped on my excellent flat white, Ali got up and soon after returned with a rather interesting looking glass. After he put it down and looked at me expectantly, I cautiously inquired about the contents of this glass, to which he said: "This is a local creation. Cherry juice with a shot of espresso. Please try it." It was incredible! So juicy, tart but also sweet. New summer drink anyone?
More Reviews from Shiraz & Iran