Legs Eleven Funchal – Madeira (PT)
A surprising specialty coffee shop on a spectacular island that is showcasing the finest coffees from Europe's best roasters in a cosy space in Funchal
opening times:
Mon - Fri: 9 - 18, Sat - Sun: Closed
wifi:
Yes
urls:
Facebook
price check:
Espresso: €1 / Flat White: €2,30 / Filter: €2,50
machine:
Nuova Simonelli
coffees on offer:
various
milk:
Vigor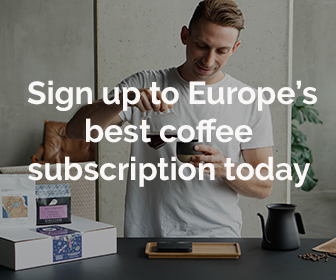 Legs Eleven Funchal – Madeira (PT)
A surprising specialty coffee shop on a spectacular island that is showcasing the finest coffees from Europe's best roasters in a cosy space in Funchal
When you live in a city, even one as pretty as Amsterdam, and you don't have access to wild untamed nature within easy driving range, you might develop a sense of longing for wild mountains, lush valleys, crashing waves and the sound of the clouds surrounding your head in the mornings.
That is certainly how I have felt in recent months. Now, combine that with a fascination with island life and you've got a traveller who loves visiting remote places that some people find hard to pinpoint on a map. My most recent adventure of this kind was to the Portuguese island of Madeira. A lonely volcanic outpost in the middle of the Atlantic Ocean that is known for its unique flora, fauna and year-round sunshine.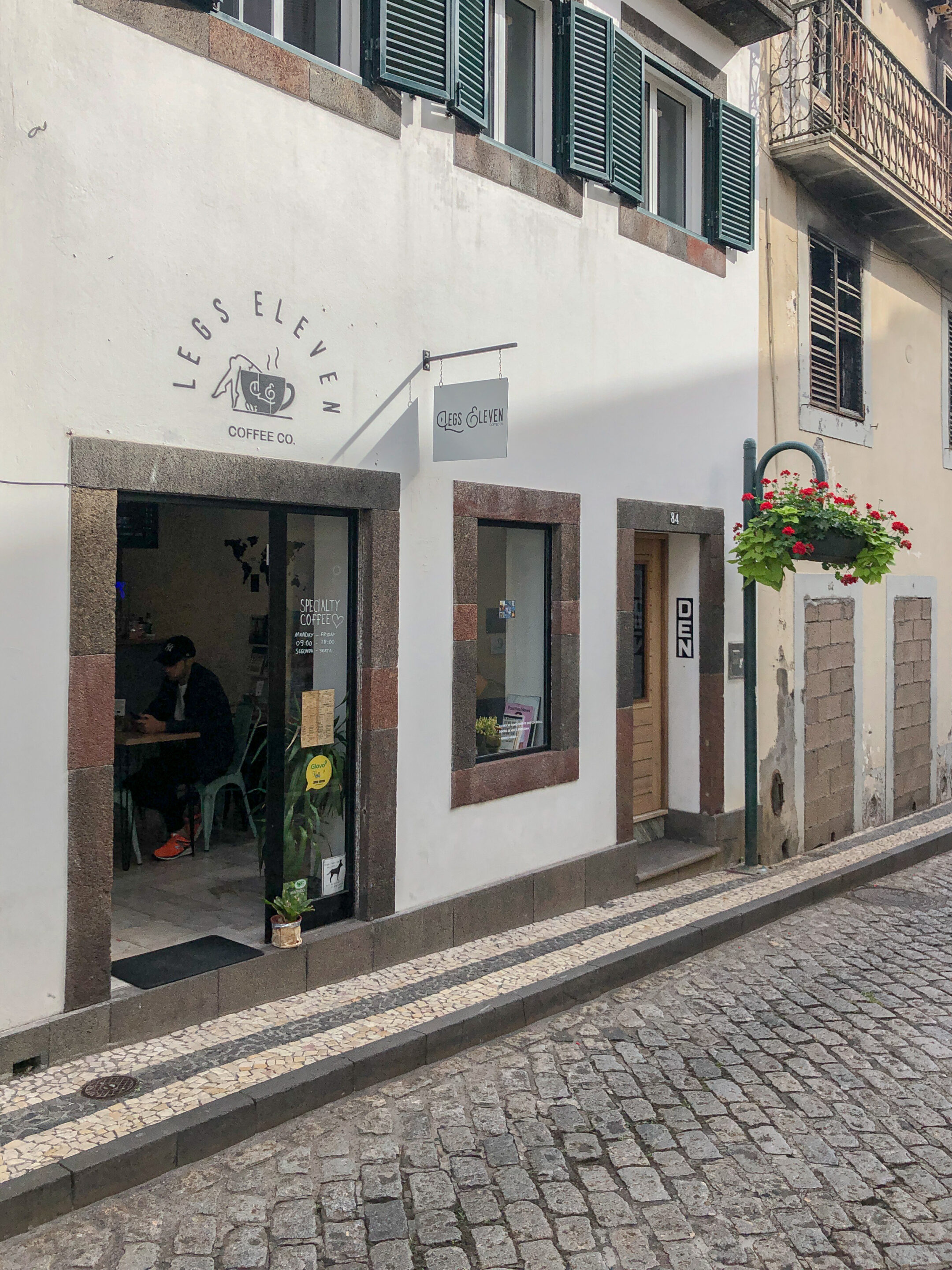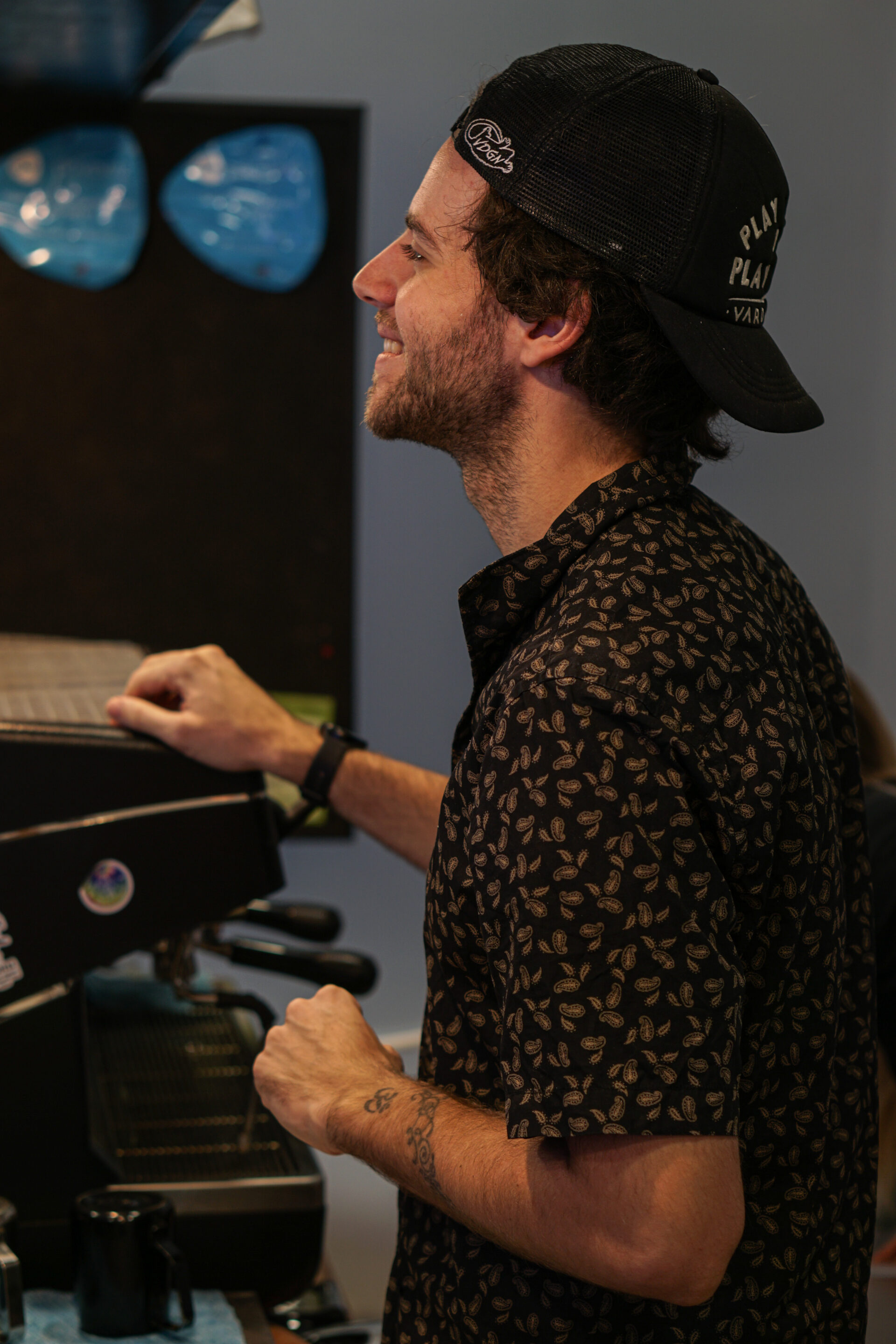 The question was, however, would I find any place at all to have a decent cup of coffee there? The surprising answer was yes. After landing and picking up our car, my partner and I drove to the capital Funchal where we visited Legs Eleven, a surprising specialty coffee find on an island that hasn't even experienced the second wave coffee culture yet. Well, there is a Starbucks at the airport now but only after security.
Run by a charming couple from Portugal and Ireland, Steve and Aisling, Legs Eleven is somewhat of an anomaly in a place where an espresso mostly costs just €0,60 and consists of dark-roasted robusta coffee. "The challenge was educating people and trying to evoke a new love for a product, which they only ever saw as something that had to be endured, not something w to be enjoyed and that one could have an active interest in," explained Aisling while I picked a toasted muffin from the display. "From this, we managed to hold onto a steady stream of regulars, who now say they can't go back to drinking the commercial dark roast served elsewhere and who are excited to try the varied origins when we rotate our roasters."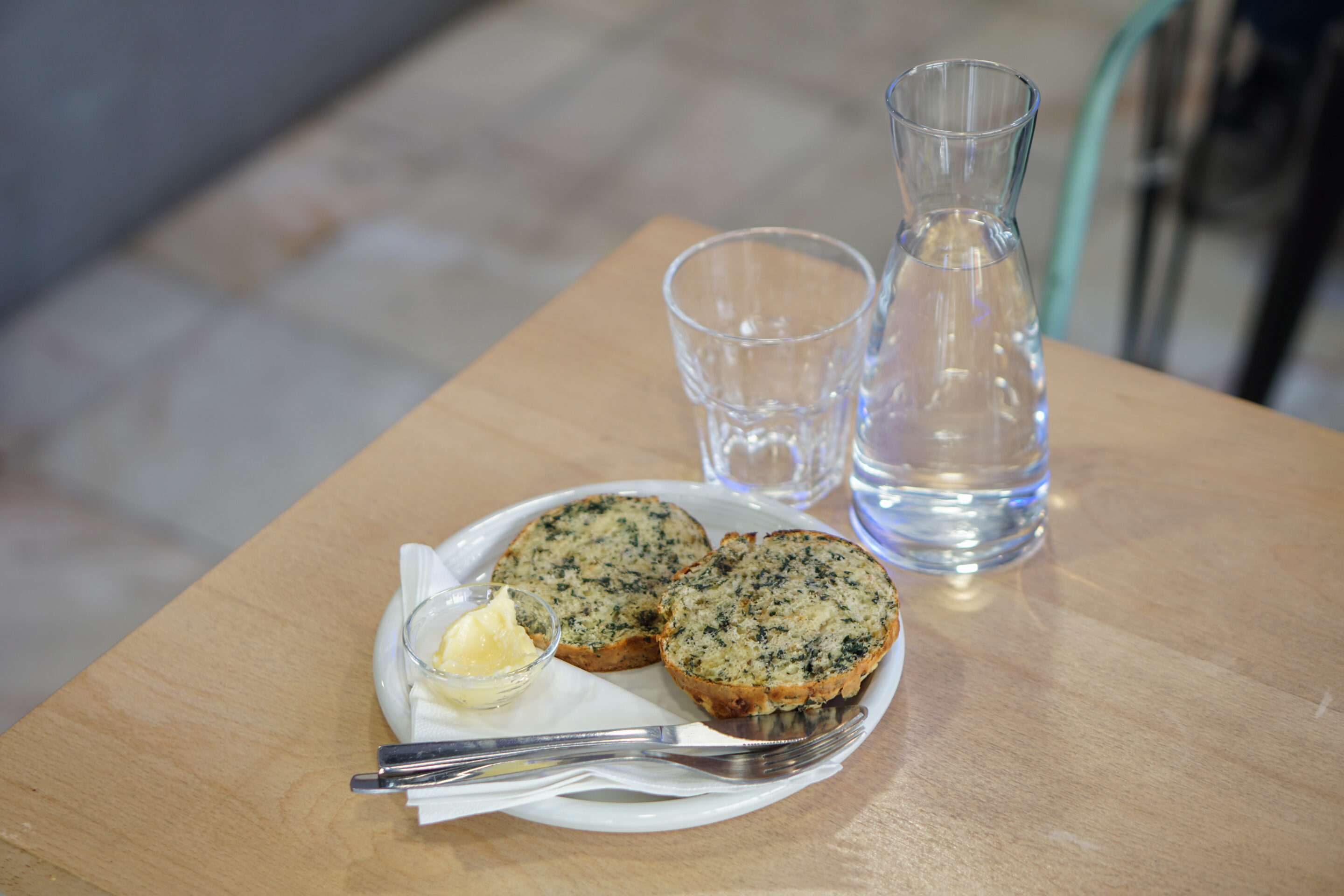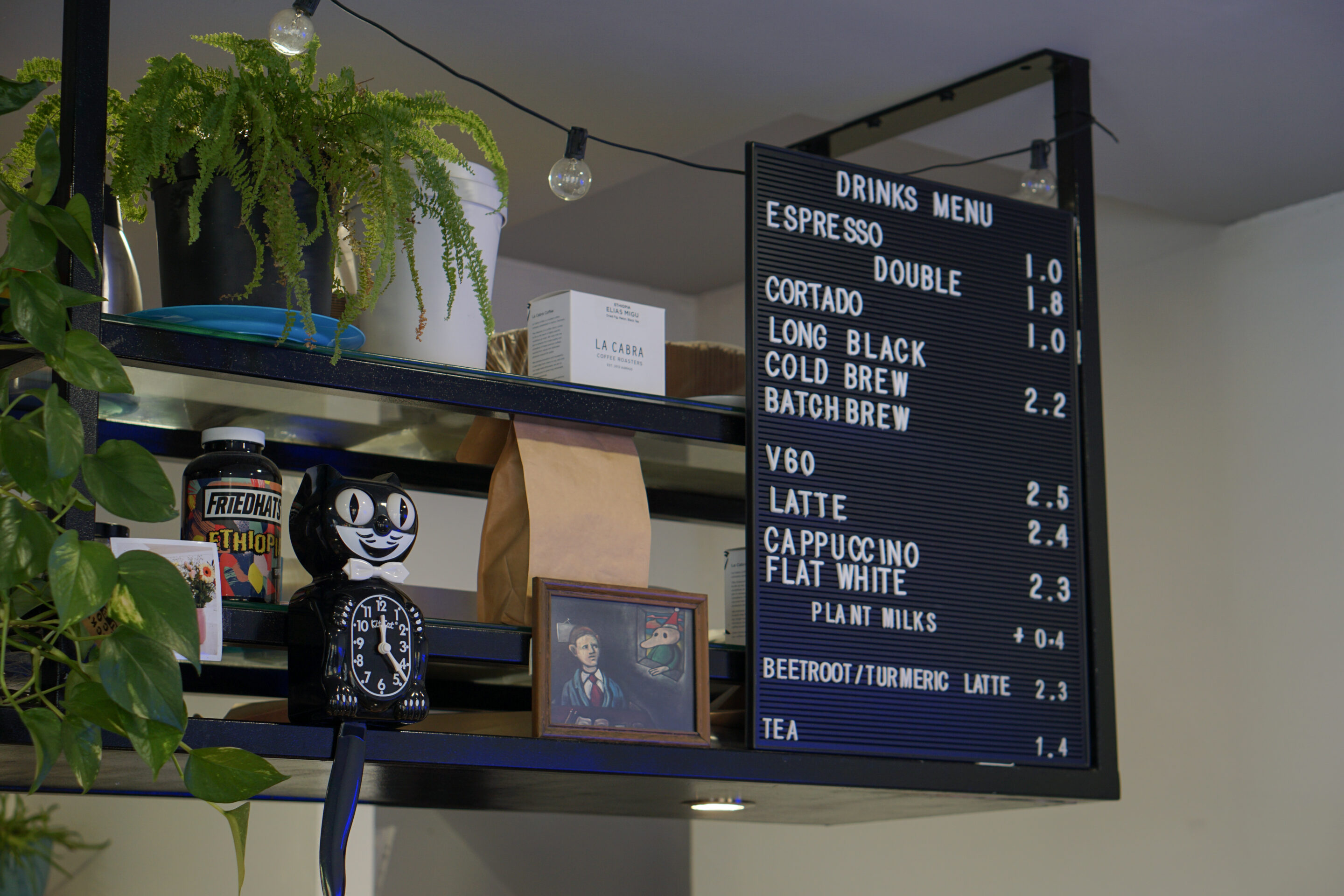 The café is not located right by the main promenade and if you didn't know what it was, you might miss it but the cosy interior and wonderful hospitality of the owners immediately makes you feel at home. The coffees on offer were also slightly unexpected and included some of our favourite roasters like Friedhats, Colonna and La Cabra. While working away a bunch o orders behind the machine, Steve explained that him and Aisling discovered their passion for specialty coffee while living in Melbourne and when Steve's father who is from and lives on the island offered them a chance to run some Airbnbs in Funchal, the couple decided to set up camp on Madeira. After about one year, the retail space below the apartments became available and offered them a unique chance to fulfil themselves the dream of running a specialty coffee shop.
What is most interesting is that Steve's father even grows coffees on a farm in western Madeira and recently had his first harvest picked, washed and roasted by fellow locals Greenhouse Coffee. Sadly, we had just missed the chance to try this coffee brewed hot but there was still some cold brew made from this unexpected coffee and I have to say, it was actually very good. (Stay tuned for our upcoming story on Madeiran coffee that we will roast and cup in Amsterdam soon.)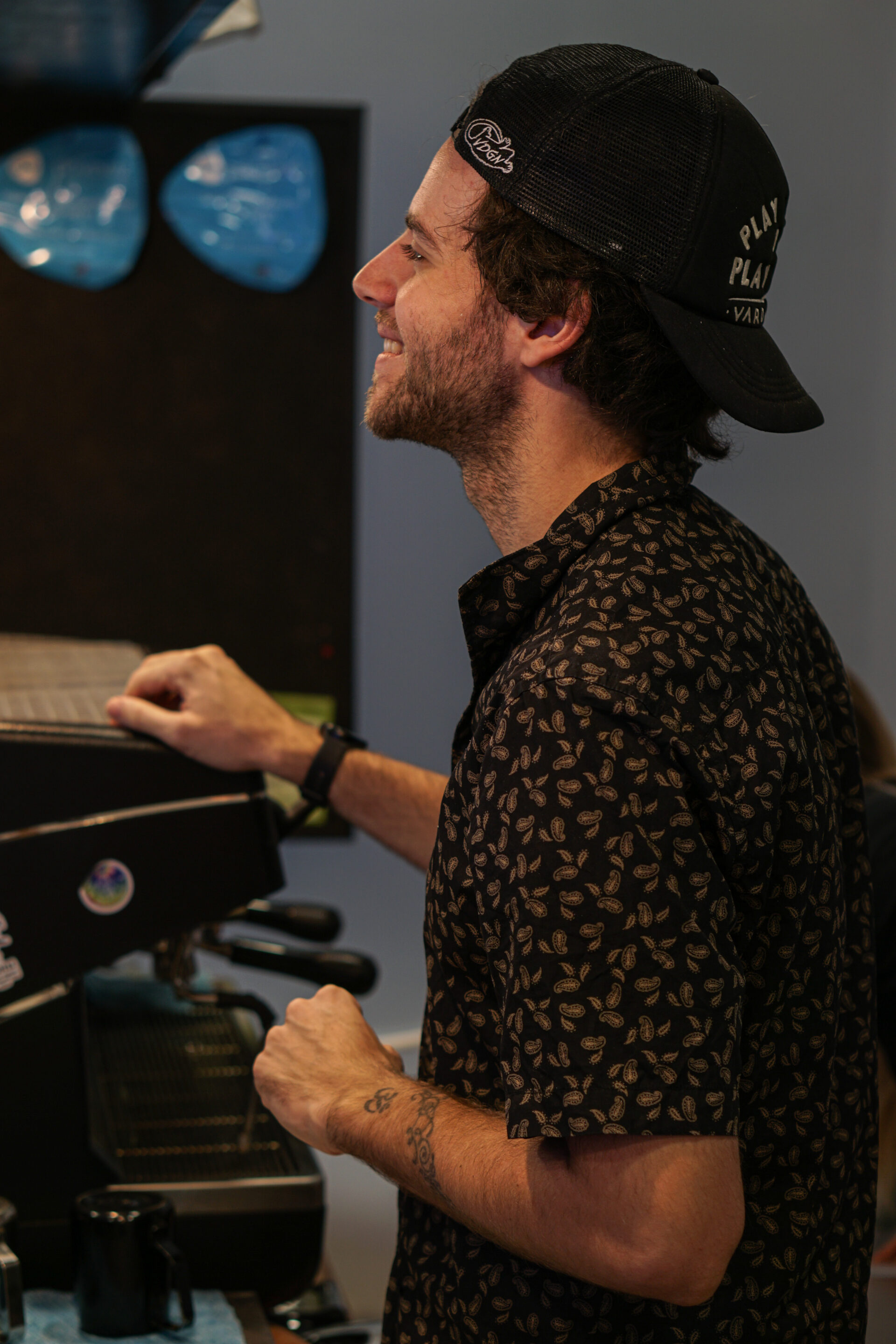 The flat whites that Steve made for us really hit spot too. Made with outstanding milk from the Acores, another forlorn island group in the Atlantic that is also part of Portugal and coffee from Dark Arts Coffee who we featured in our coffee box earlier this year, it was the perfect pick-me-up that we needed after a very early flight from Amsterdam to Funchal.
Looking around the group of customers in the café, it was also clear that Legs Eleven is already hugely popular with tourists who actively seek out the best coffee place on the island and locals who, as Aisling told me, have become hooked on specialty coffee. Steve even wishes there were more specialty coffee bars and roasters on the island to help further the development of the local coffee culture and why not? This island is a beautiful place with an eternal mild summer that offers a great quality of life, stunning nature and extremely friendly locals. Keep your eyes on this one!
More Reviews from Madeira & Portugal