When Three Marks opened its iconic flagship café in Barcelona in 2018, it really wasn't long before it had become a fixture on the city's specialty coffee circuit. Though it's not super central compared to other coffee shops, it's the kind of place that people make a point of going to. The premise has always been: great coffee, served by lovely people, accompanied by some tasty treats. Nothing extravagant or overly complicated.
Last year, they opened a new type of outlet that is officially not even a real café. Indeed, if you don't know where it is, you would walk straight past it. A speakeasy for specialty coffee if you will. Precisely this happened to me a few weeks ago when I was in the city and tried to locate this mysterious coffee shop.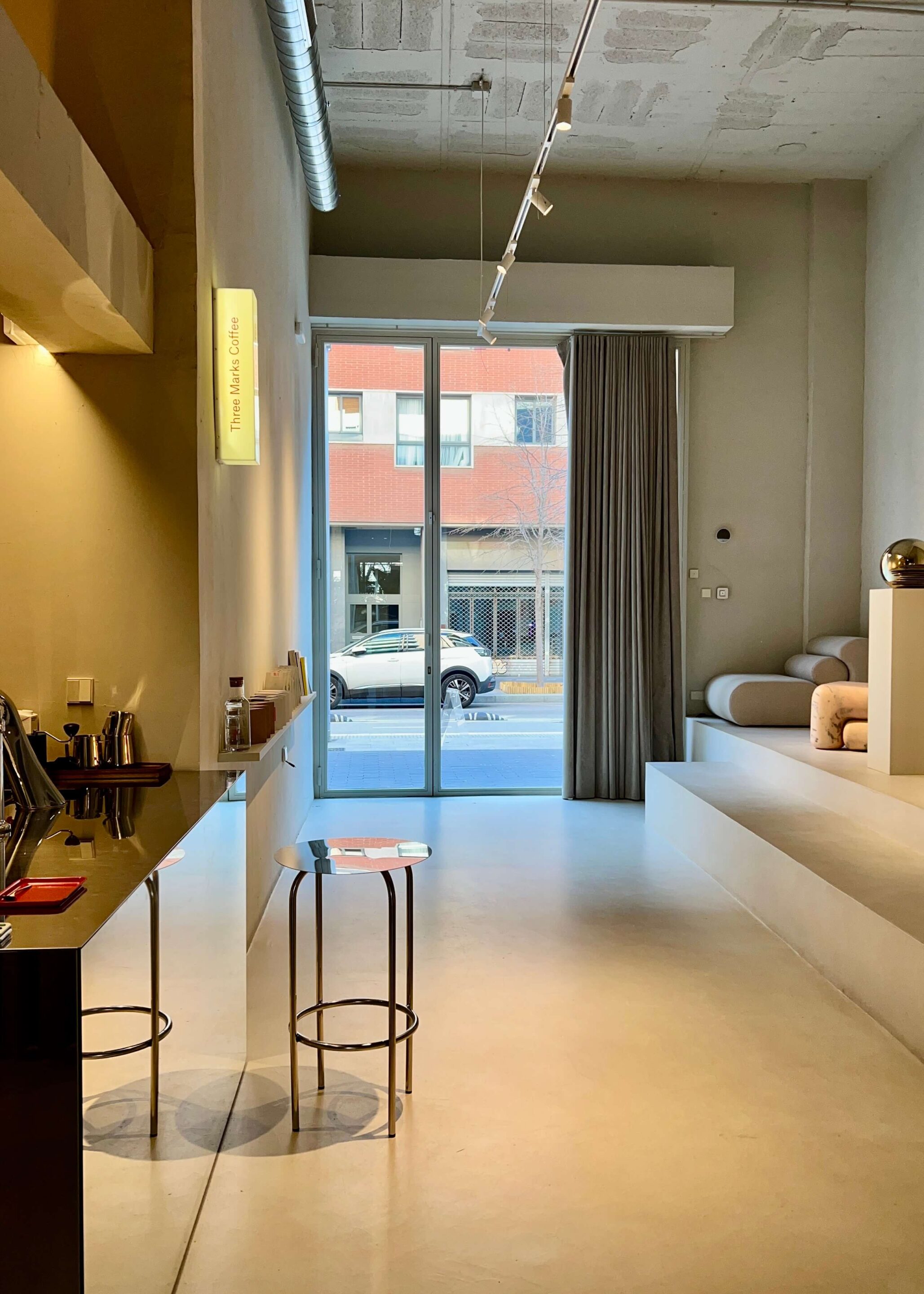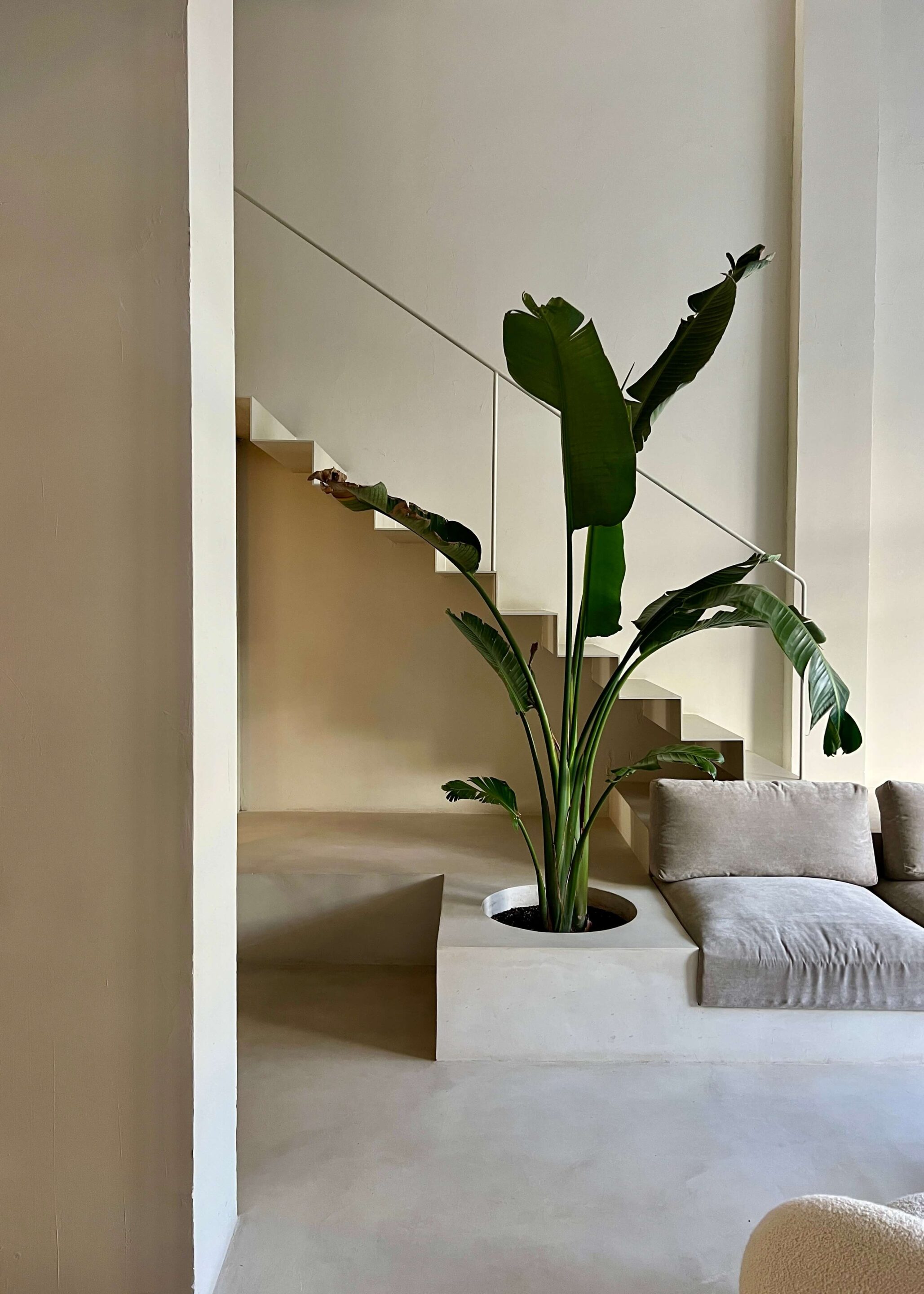 When I eventually found the entrance, my first thought was 'is this a gallery or what is it?' Turns out, it's the HQ of 3-D artist Ezequiel Pini whose art has found a home in both the digital and physical worlds. The entrance hall of the space showcases some of the items that were made under the Six N. Five Objects line of furniture and include various armchairs that evoke a Jeff Koons vibe.
At the end of the wall on the right, you find a small kiosk-like window that effectively houses a Three Marks coffee bar where my friend and Three Marks co-founder Marc Aguyé and other baristas prepare espresso coffees using a Modbar or filter coffees using a Comandante handgrinder and a V60.
In all honesty, this kind of concept would not feel entirely out of place somewhere like Japan where some of the best coffee shops are often just a whole in the wall with one passionate owner preparing the most outrageous coffees to a constant flow of coffee pilgrims.
As you pass the kiosk, you find a round table, which is often used by the Three Marks as a place to hold meetings as was happening that particular morning. Then, past the privacy courtain, you eventually enter the Six N. Five workspace which has phenomenally high ceilings, one large island with computers that the team sits around and a lovely terrace out back, not to mention the dining table that can be found in an adjacent room at the back.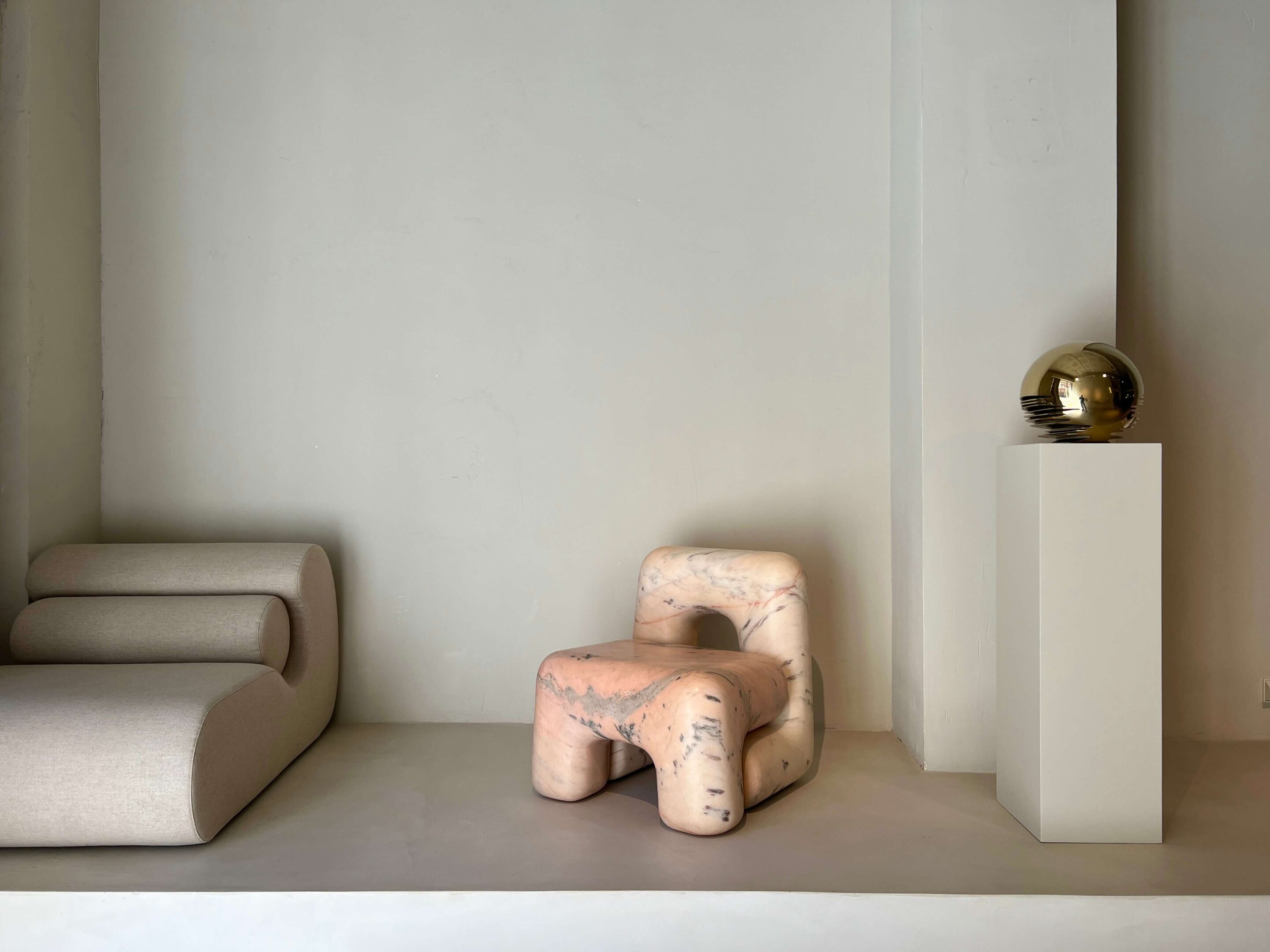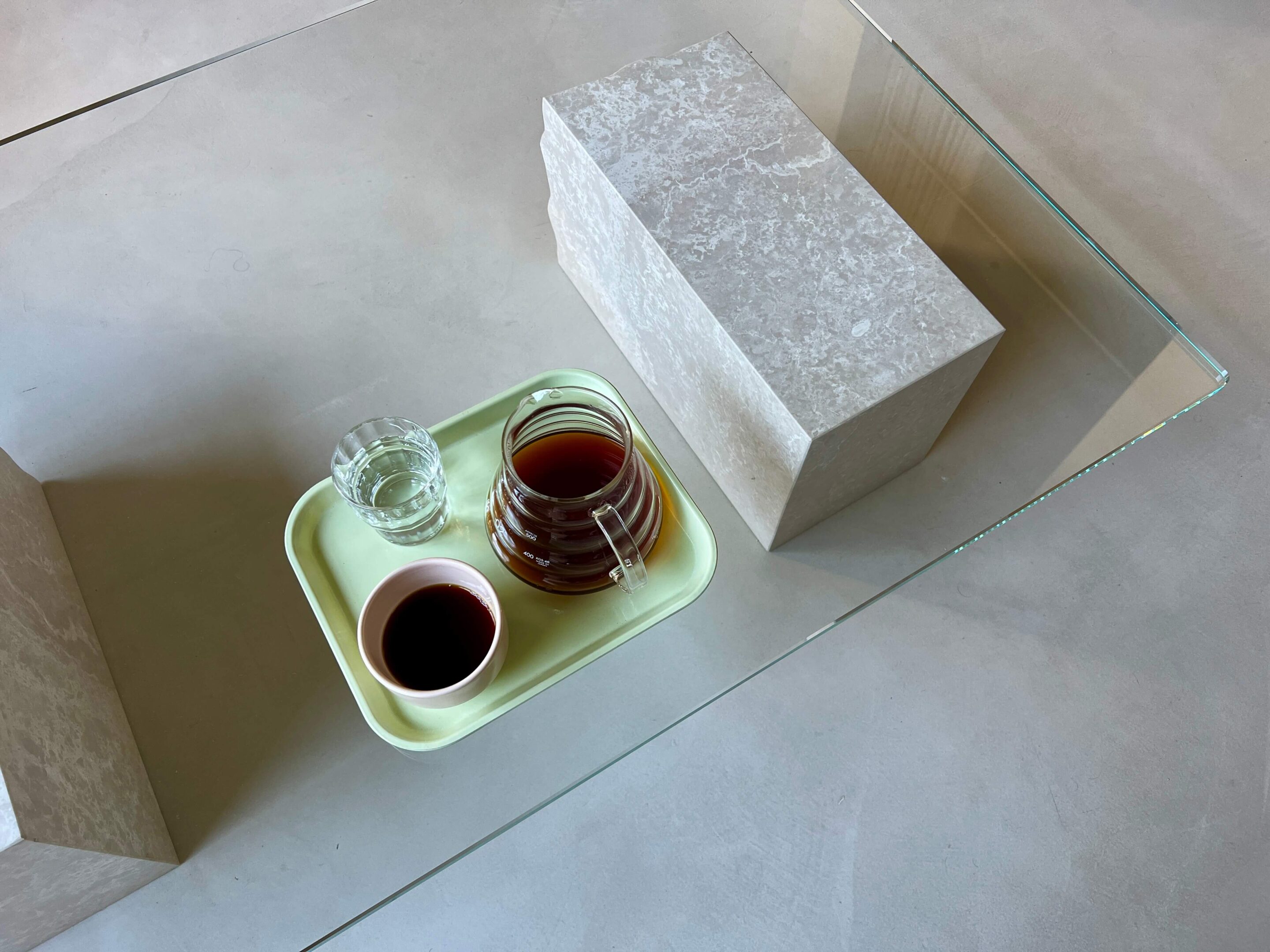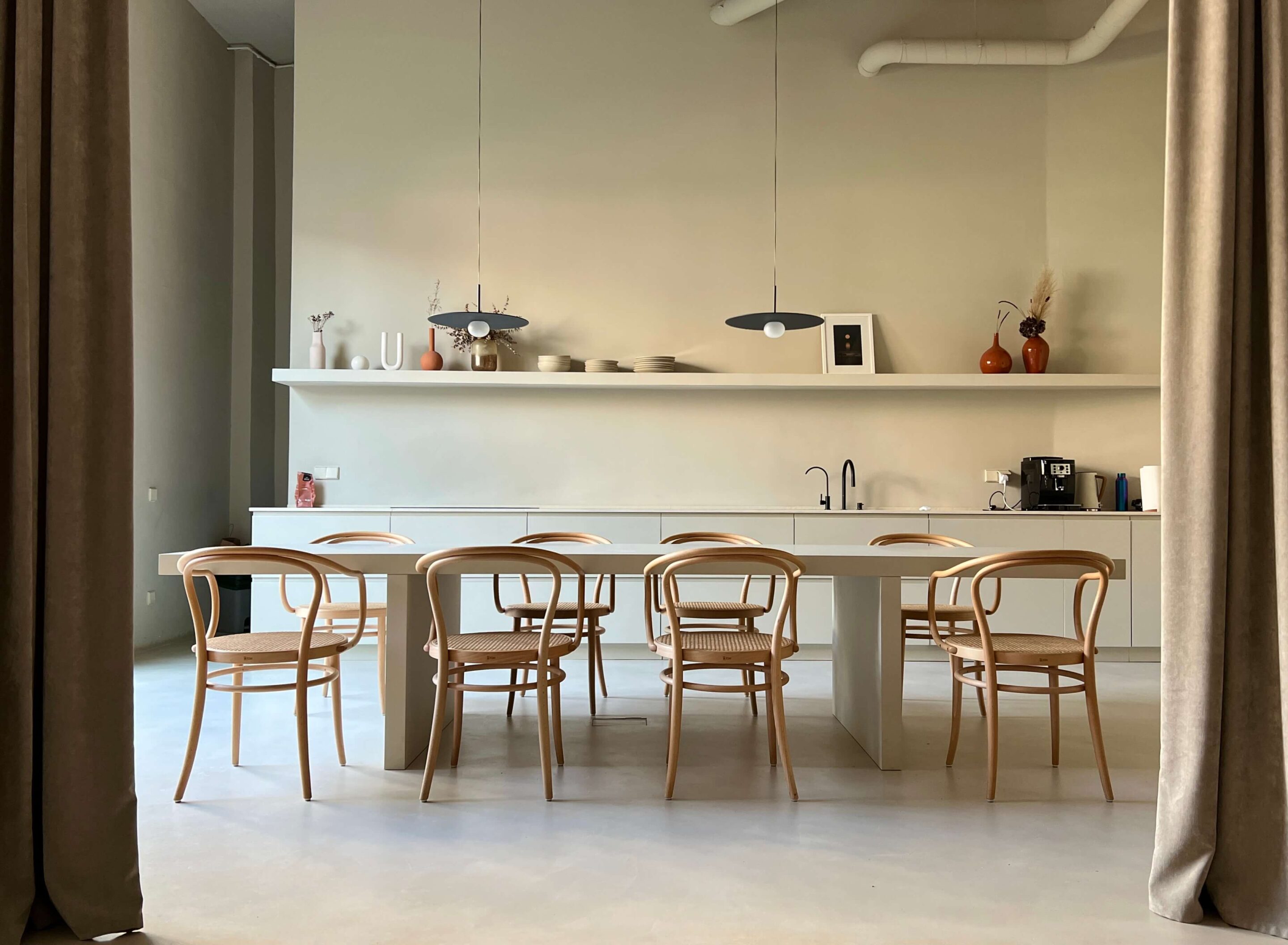 Ezequiel himself has his office in the mezzanine from where he has a commanding view of the comings and goings down below. Though I only saw him briefly, he came across as a quiet and humble guy who is happiest when he is creating things.
This space is really something quite unique that I have not really seen elsewhere, though I do need to say that it reminded me somewhat of my shortlived coffee bar inside the now defunct Supermarket clothing store in Amsterdam many years back. It's a place that wants to remain a well-kept secret for those in the know. Let's keep it that way.