Federal Café – Madrid (ES)
Bringing brunch culture and great coffee to the Spanish capital

Federal Café – Madrid (ES)
Bringing brunch culture and great coffee to the Spanish capital
Brunch culture the whole world over was largely inspired by our happy friends from Down Under and their perfect blend of excellent food, great coffee and happy vibes has taken Europe by storm. Madrid is no exception although this particular place has its origin in Barcelona.
Federal Cafeé, located on a beautiful square in the lovely Conde Duce neighbourhood, is a friendly but busy place that attracts hungry local and international punters alike. There is a solid spirit of Australia about the place that keeps its waiters on their feet and the kitchen turning out excellent seasonal dishes.
---
DISCOVER THE BEST COFFEES IN THE WORLD FROM A BOX AT YOUR DOOR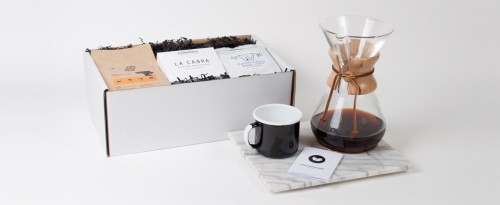 Join our awesome coffee club today and receive a monthly tasting box with up to three incredible coffees from the world's most exciting roasters. Plans start at €14 p/m plus shipping.
Join now
---
Using a special blend from El Magnifico in Barcelona, the guys at Federal Café only offer espresso-based drinks since according to one of the waiters: "People just didn't know what to do with filter coffees so no one ordered them." Too bad but let's not give up hope all together.
Madrid may be lagging behind its Catalonian sister when it comes to adopting trends, but it's also pretty clear that locals and visitors alike are hungry for something a bit more sophisticated than a ham and cheese sandwich in the morning.
Later this year, Federal Café's terrace will expand to offer more outside seating and its late opening times mean that you can also easily pop in here for an after work drink. That's the kind of place we like.
More Reviews from Madrid & Spain