Bakers & Roasters – Amsterdam (NL)
De Pijp's lunch magnet
opening times:
Mo - Fr: 8:30 - 16, Sa - Su: 9:30 - 16
wifi:
Yes (not during lunch hour)
urls:
Facebook
price check:
Espresso: €3 / Flat White: €3,50
machine:
La Marzocco GB5
coffees on offer:
2 Espresso blends by Ozone
milk:
Campina Volle Melk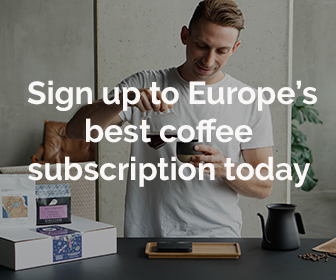 Bakers & Roasters – Amsterdam (NL)
De Pijp's lunch magnet
It is widely accepted that down under has one of the most vibrant and progressive specialty coffee scenes in the world. It is like the Mekka of coffee worshipping and I am sure that if there was a coffee religion doctrine out there, it would require believers to take on the annual "hardship" of going on a month long pilgrimmage to wonderous world of great coffee in Australia & NZ. It's just too bad then that this imaginary doctrine has not been written yet, because otherwise I would have some religious document to fall back onto when requesting leave from my boss.
Thankfully, some smart and dedicated people have recently started to replicate the blueprint of Sydney, Melbourne or Auckland style specialty coffee shops here and, by adding some local twists, begun to diversify the local coffee scene in Amsterdam like never before. The latest such incarnations is a lovely little place in a part of town that until this point had largely been left off my The Coffeevine map. Why? Well, while De Pijp is really great for dining and bar hopping, in my view at least, it had not much to offer on the great specialty coffee front. Until last week that is, because since Friday 12th of April, there is Bakers & Roasters.
Owned by Kiwi / Brazilian couple, Julian and Sergio, Bakers & Roasters set up shop on a little side street of the busy Ferdinand Bolstraat and is bringing a real feel of happy New Zealand caffé culture to Amsterdam. Personally designed by Sergio, using lots of bright pastel colours and harmonious design elements like wood and brick, the place feels warm and homely, while lacking a wee bit of natural light. Yet, like Headfirst Coffee Roasters in the West, Bakers & Roasters have also managed to successfully transform an old garage type location into a little slice of coffee and pie heaven where hours fly by like minutes.
I swung by on their second day and immediately made my way through 2 wonderful Flat Whites, an Espresso, a chocolate, almond and apricot cookie, a warm egg and bacon pie and a rather expensive few bottles of Kiwi apple cider. Everything was rather delicious and certainly got the seal of approval from my collection of Aussie, Kiwi, Dutch and American friends who I had gathered with, by mere coincidence, around one of the tables at the back. Soon the place became filled with even more familiar faces. New local hang out anyone? Just follow The Coffeevine!
Julian, the Kiwi half, later told me that for him it was really important to recreate a slice of Middle Earth in his new home in Amsterdam. That's also the reason why they chose to bring back some Kiwi classics like the "Classic Kiwi pie" and rather than getting their coffee and tea from local suppliers, decided to work with London based Ozone Coffee and NZ based Tea'sme.
Although the name suggests otherwise, there is currently no bread baking or coffee roasting going at Jacob van Kampenstraat, but Sergio has not ruled out the possibility of taking the latter on in the near future. What they could confirm however, is that a new Kiwi chef is starting here on Queensday and will lend her hand to expanding the current menu to something more "bruncheable".
For now though, if you're planning on doing your weekly shop at the Albert Cuyp markt on a Saturday afternoon or just happen to be in the area, you're strongly advised to pop in for a delicous coffee and a friendly chat. You'll probably end up meeting half your friends in there anyway.
Photos courtesy of Josh Harris.
More Reviews from Amsterdam & The Netherlands