When I first started this blog Amsterdam only had a handful of places that served great coffee and were worth writing about. This was late 2012/early 2013 and the majority of specialty coffee shops in the Dutch capital were vastly concentrated around the Jordaan, in Oud West and a few random ones in Westerpark, De Pijp and Oost. Fast forward to early 2015 and you are never really very far from a great cup of Joe anywhere in the Dam any more.
Yet, while many entrepreneurs prefer to stick to the hipper part of towns, it does still take a brave heart to set up shop in areas that a bit more out of the way. When I first met the boys and girls behind one of my most favourite coffee spots in town they told me they had purposefully chosen to open in a very ethnically mixed part of Amsterdam Oost rather than on the footfall heavy likes of Haarlemmerdijk.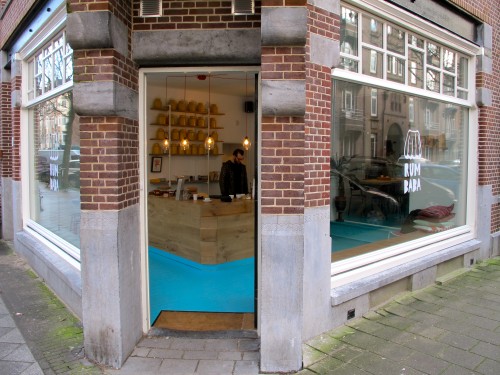 This friendly café that is the sister café to Coffee Bru just down the road, is a wonderfully bright and uplifting place. It serves coffees that are roasted just a few doors down where Rum Baba's team bakes its famous cakes and roasts its own selections of coffees. But there's more. Owner Jeroen Keyzer also runs a boutique tea brand called Monkey Chief that sources truly exquisite loose leaf teas that also form an integral part of the drinks menu at Rum Baba.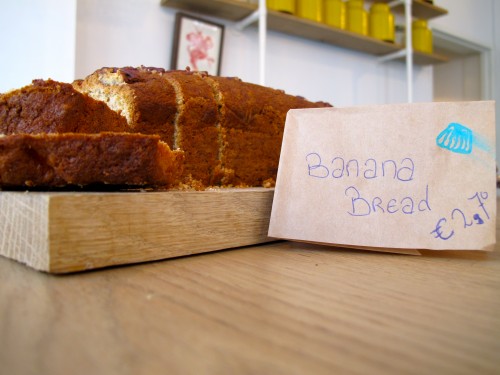 Rum Baba is the kind of place that puts you in a great mood no matter how rubbish your day has been. Huge street facing windows flood the space with light while the bright blue floor adds an unexpected touch of warmth to a place that instantly feels like it could very well be your new living room.
One time I even had the pleasure of sampling an Earl Grey Latte that was pulled with the Spirit espresso machine. As the owner put it: "Experimental but tasty right?"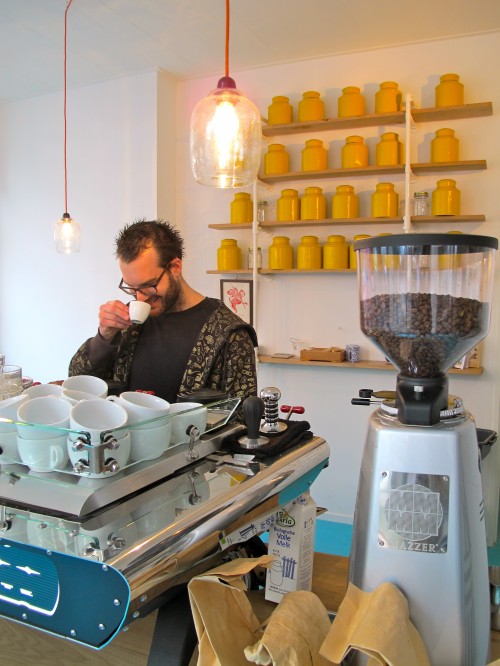 Ever since I starting this blog have I really started noticing how many of my friends actually don't drink coffee so knowing that I could take them to a lovely place like Rum Baba is a great bonus. Of course there are plenty of places in town that have a good selection of loose leaf teas on offer, but I dare claim that very few are run by someone as knowledgeable on both coffee AND tea as Jeroen.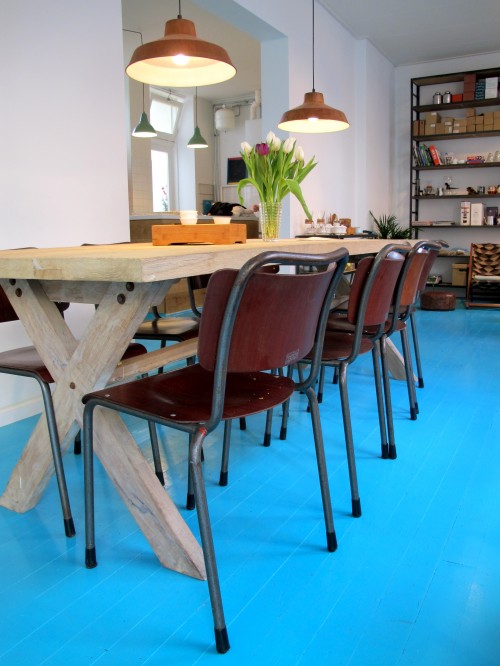 There was one thing I didn't really get though. What the hell did Rum Baba mean? I tried to work it out by staring at the simple yet cute logo for ages but it just didn't make any sense. Was it some sort of jelly fish? Was it a hat? I turned on my stool to face Jeroen and exclaimed: "What in the world is a Rum Baba????" "Oh haha! Rum Baba is a cake! It's very popular in France and is usually this small kind of brioche that is soaked in rum," Jeroen clarified. Right on.