How do you create a new café concept that is both unique and covid-proof in the already crowded market of a relatively small capital city?
This question must surely be plaguing every budding entrepreneur because the new reality we live in has put an end of densely packed coffee bars. Where you once had to navigate through numerous baby strollers and backpacks to get to the bar, you are now directed via one-way systems past cordoned off tables that are oftentimes only accessible if you have a booking.
Many cafés have even banned laptops all together, not that this is per se a new practice. Even before the lockdowns, finding a nice coffee place where you could do some work for a few hours had begun to prove challenging. Taped off sockets, no internet and the absence of decent tables were the most common practices employed by café owners to wrestle their venues back from students, freelancers and creatives who had grown accustomed to see their local coffee bars as their extended living rooms.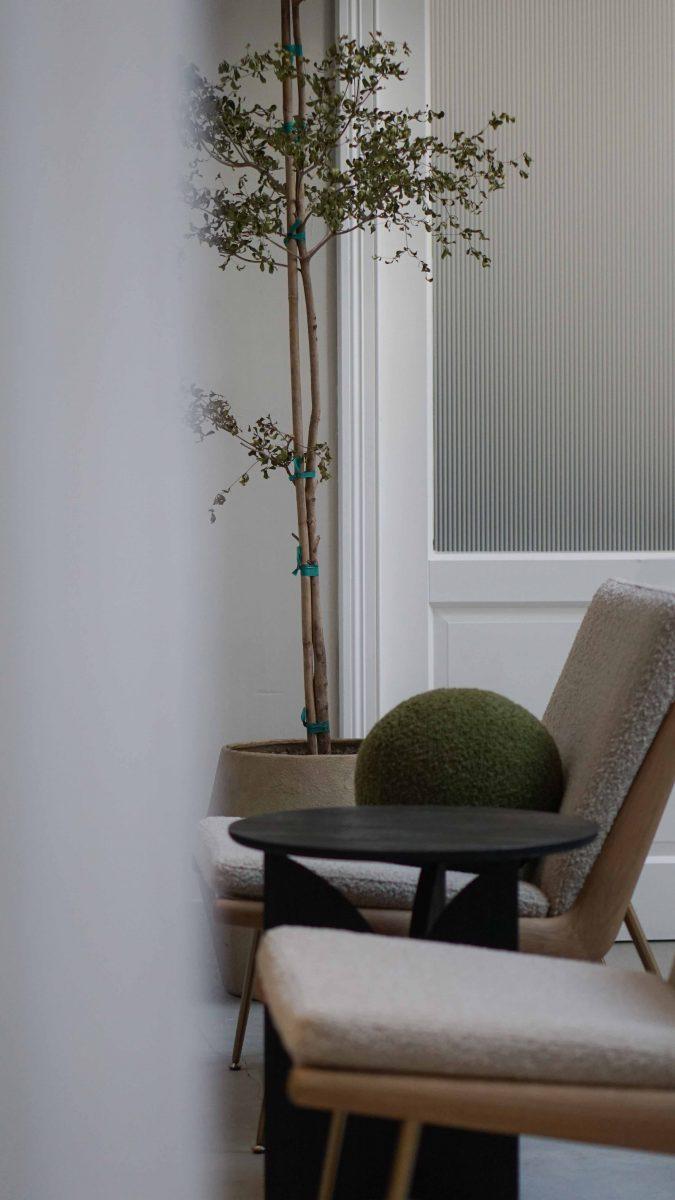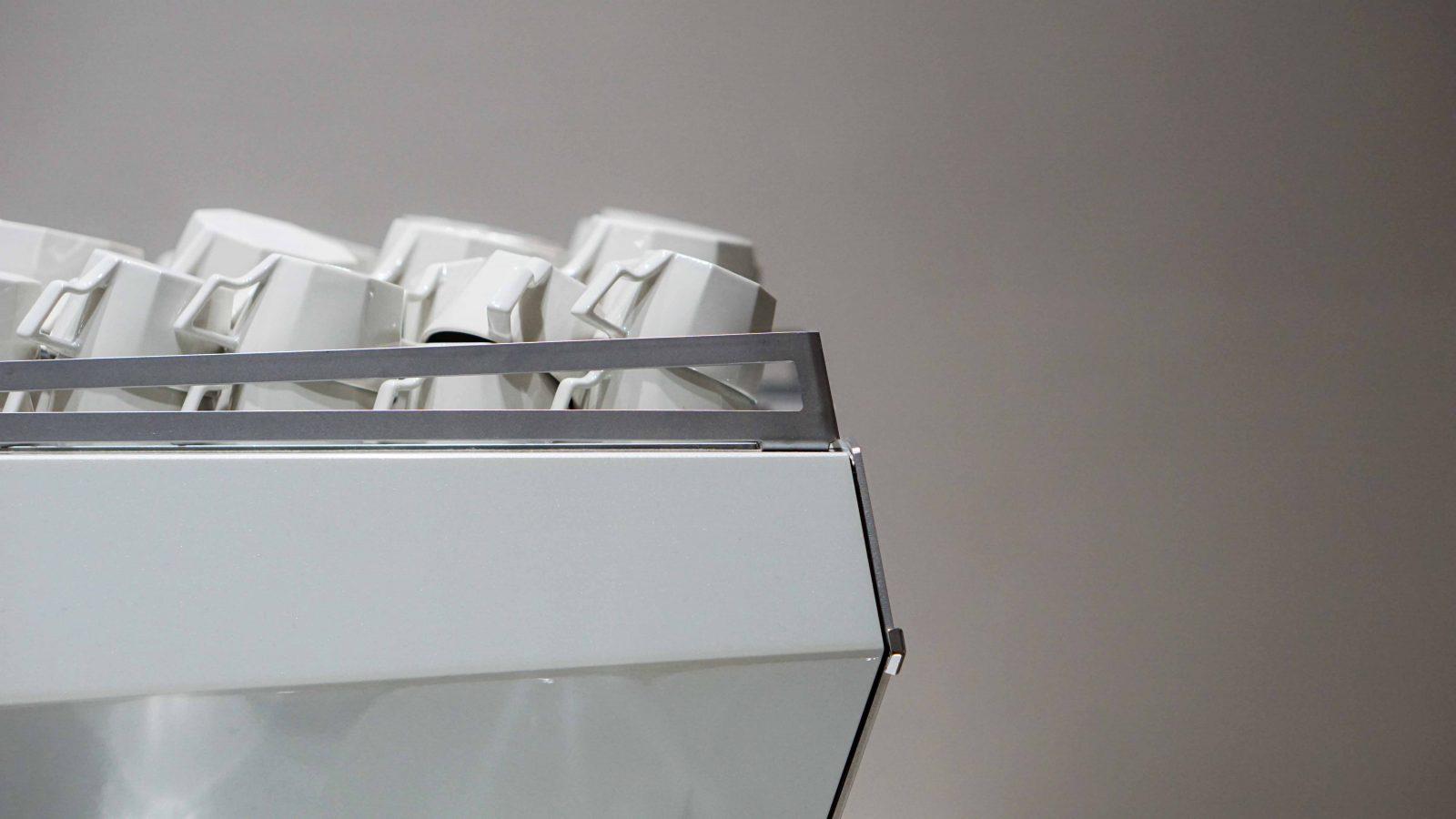 As someone who started this website and coffee subscription from his laptop in many of Amsterdam's nicest coffee bars, I have witnessed the gradual reduction of workspace friendly cafés over the years and generally speaking, I am in favour of specialty coffee bars being precisely what they're supposed to be; cosy places where you can enjoy a fantastic cup of coffee, tuck into a flakey pastry and flick through a magazine or newspaper rather than glorified internet cafés.
But that leaves many people in a pickle. Co-working spaces are often expensive and too corporate while membership clubs like Soho House have many restrictions on laptops and taking phone calls. And that, in turn, has created a gap in the market that some people have been trying to fill with work-friendly café concepts like Anti Café from Paris that I wrote about a few years ago.
In Amsterdam, however, place like this are still hard to come by and that inspired Yulia Nikitina and her business partner Olga Konovalchuk to set up Venu.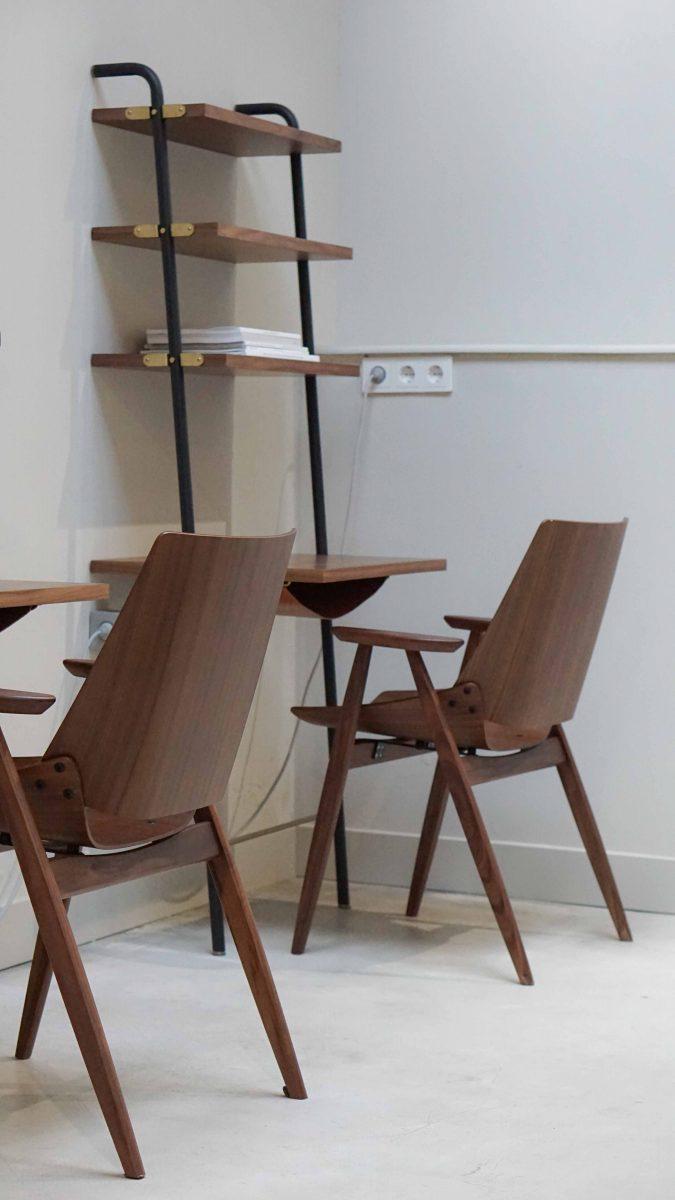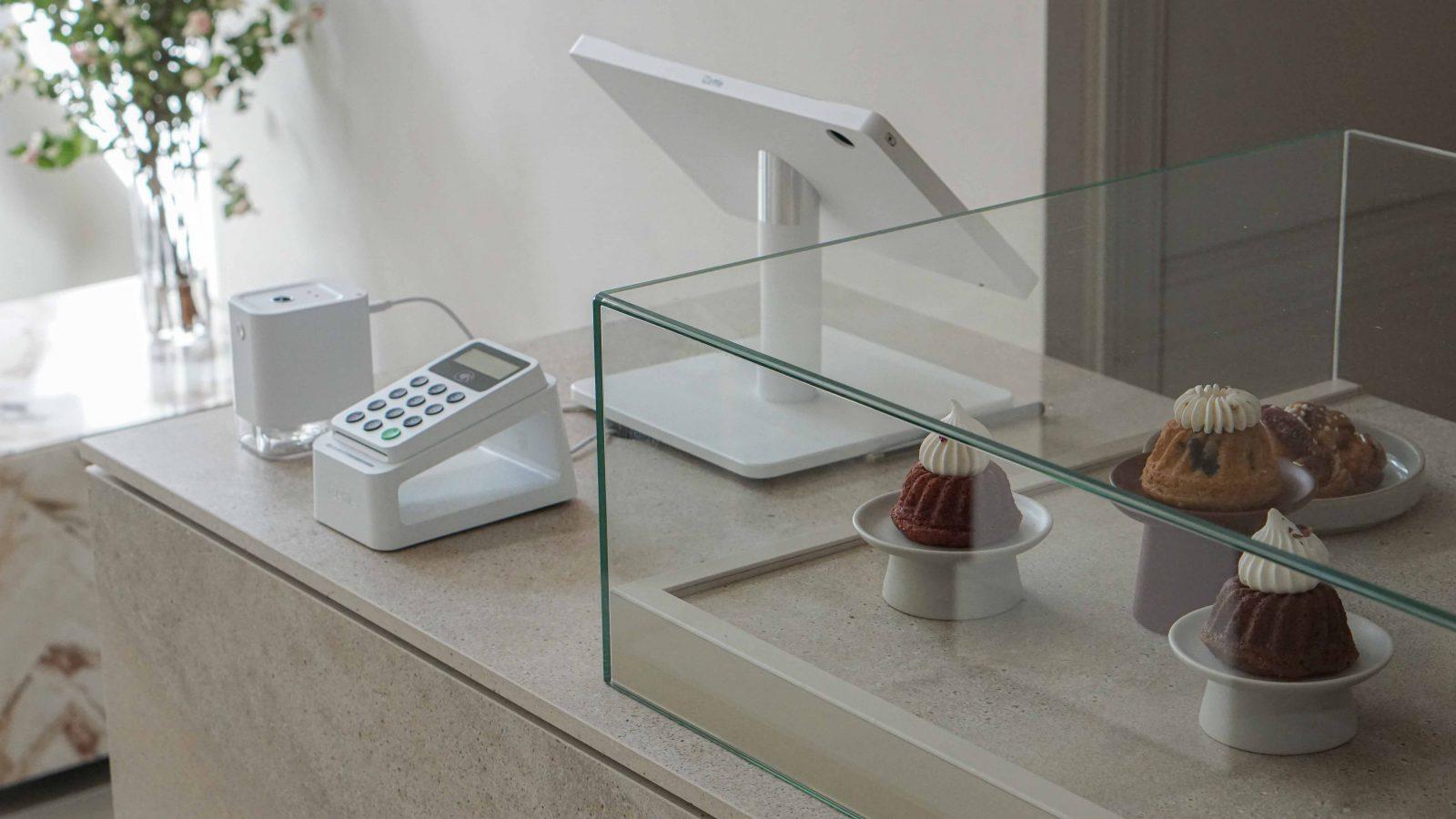 Located on the Haarlemmerstraat at the top of the Jordaan, Venu has the appearance of a Nordic boutique but is precisely the kind of low-barrier co-working space that addresses some of the pains that remote workers are facing these days.
To work from Venu, you merely make a reservation online or in the café, pay €4 an hour and set yourself up at one of the many different tables, desks or sofas that are available for as long as you need.
"We don't want our customers to commit to an expensive membership," Yulia explained during my visit. "Venu is supposed to suit different lifestyles and needs. That is why we have individual workspaces, communal tables and even entire meeting rooms that can be booked for any purpose."
The furniture is both tasteful and modular, making it possible to move different pieces around the room to create various arrangements while providing some degree of privacy for phone calls or one-on-one meetings.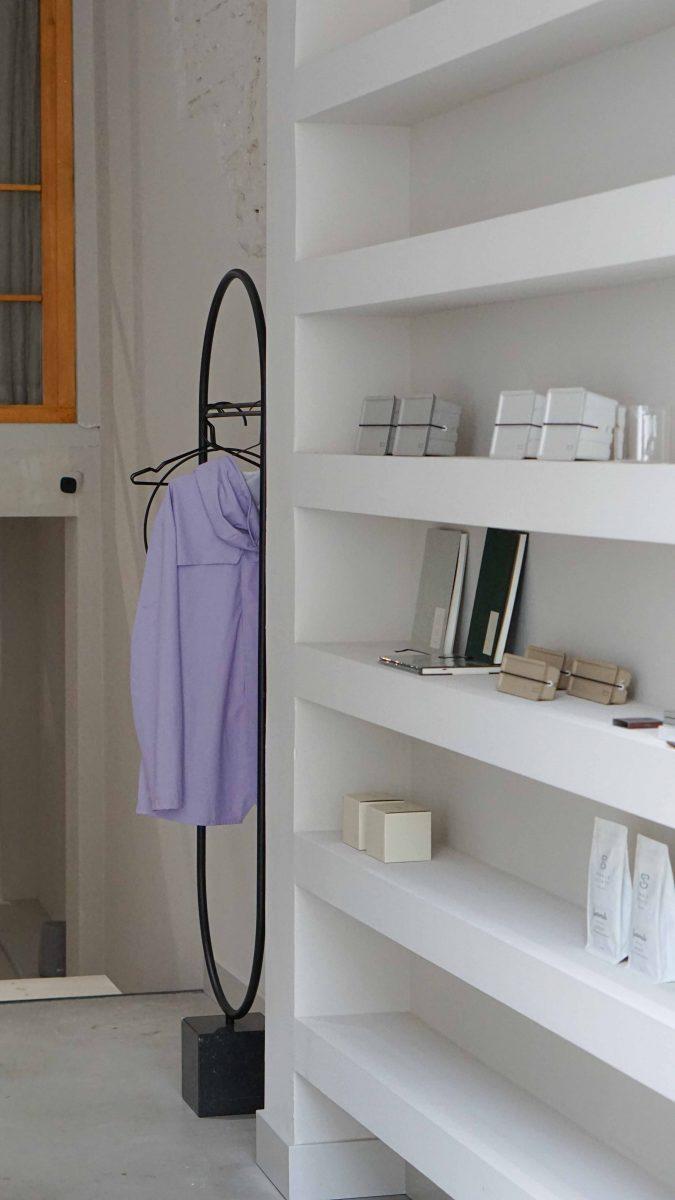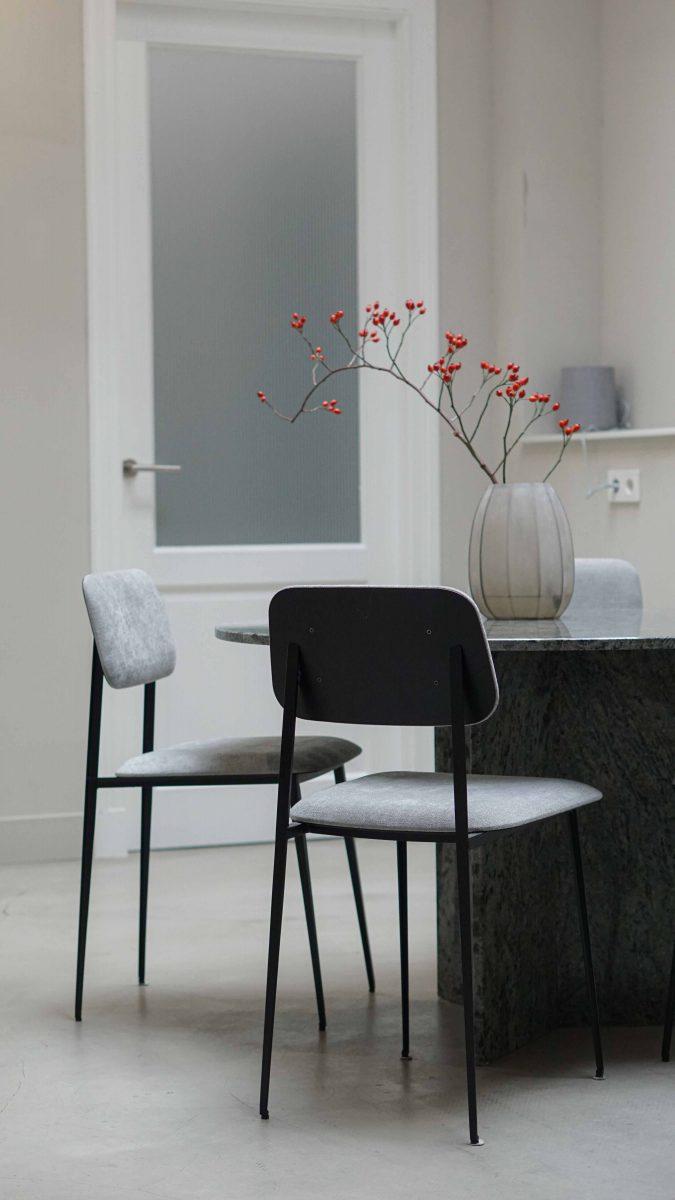 "Our goal is to continuously make adjustments as we come to better understand what our customers really need," Yulia went on to explain as our coffees arrived. Flexibility plays a central role in the entire concept, which makes it more attractive to a wider range of people.
Speaking of coffee, Venu is one the few places in Amsterdam that works exclusively with Single Estate Coffee Roasters from the Rotterdam area. I have been friends with Bas Burghoorn and Jonatan Scheeper for many years and wrote a glowing review of their spectacular café in The Hague that opened last year. It always surprised me that there aren't more specialty coffee bars in town that serve their coffees.
Yulia said that she spoke to a lot of different roasters about their concept but Single Estate was really the only one that thought along with them all the way from start to finish. They consulted Venu on the kind of coffees that would work best and even customized the La Marzocco espresso machine to make it fit into the space.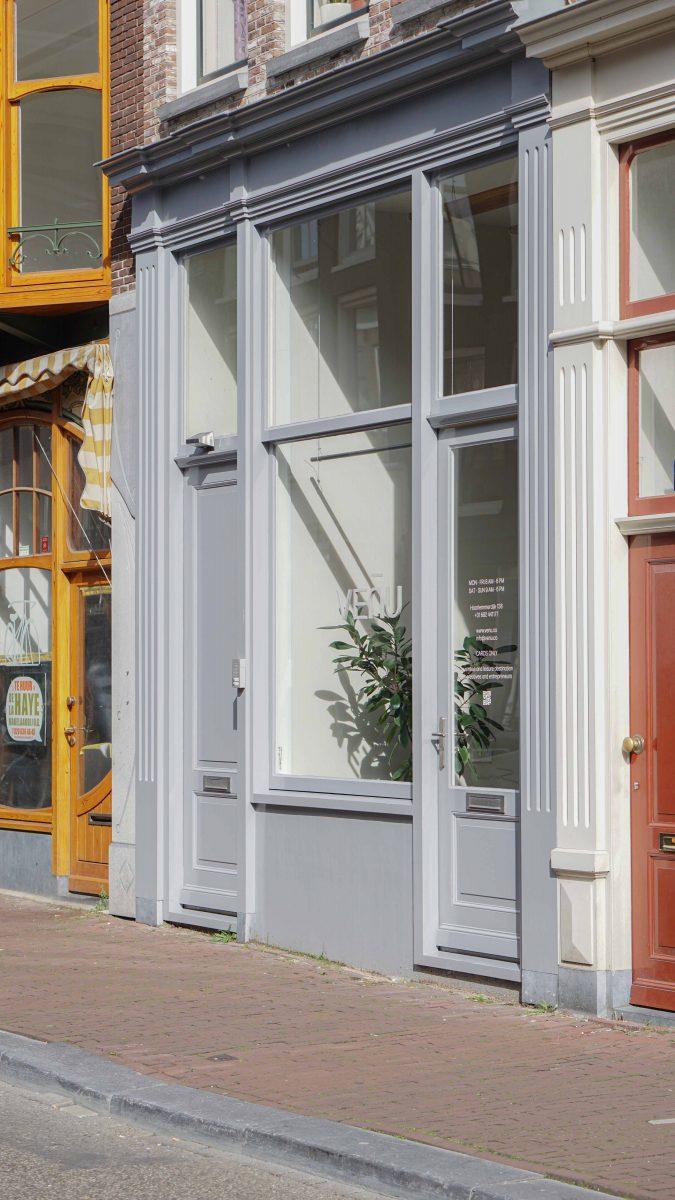 From a food and beverage perspective, coffee really is the only focal point at Venu. Rather than a full menu of breakfast and lunch items, Venu from a range of beautifully presented pastries from Petit Patisserie in Utrecht and Umeå bakery in Amsterdam who supplies vegan cinnamon buns. But, if someone wants to rent one of the meeting rooms that costs €450 per 1/2 day or €1000 for a full day, Venu can arrange catering of snacks and small dishes.
Given how remote working has significantly increased since the pandemic started and how many cafés have made their spaces largely unavailable, Venu seriously fills a gap in the market. The question is whether enough people will adopt its concept to make it a long-term success but as far as I can see, all the signs are pointing that way.
Oh, did I mention that on weekends you don't need to make a reservation? Well, now I did.