Filtro – Den Haag (NL)
Delicious coffee from prolific roasters like La Cabra and Right Side Coffee are served at this fine coffee bar in the centre of The Hague
opening times:
Mon: 10 - 17, Tue - Sat: 10 - 20, Sun: 10 - 17
urls:
Website
price check:
Espresso: €3,50 / Flat White: €3,50 / Filter: €5
machine:
La Marzocco Linea
coffees on offer:
various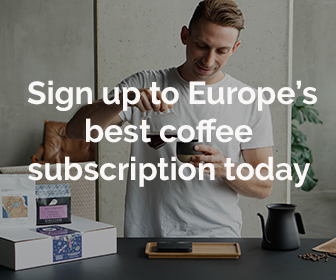 Filtro – Den Haag (NL)
Delicious coffee from prolific roasters like La Cabra and Right Side Coffee are served at this fine coffee bar in the centre of The Hague
When Lot Sixty One opened its Den Haag café and roastery a few months ago, it was as if the Dutch administrative capital had suddenly been plonked back into my consciousness and requested my attention to be directed back in its direction. The first and last café I had ever reviewed until that point was Lola Bikes and Coffee and I'm not even going to lie, the only other occasions that I had been to The Hague since then were to sort out embassy or official document matters.
Thanks to the recent opening of Single Estate's new café, I finally had a non-visa or passport related reason to head back South and I maximised my time there by visiting not one, not two but three truly awesome coffee bars in one go. The first destination on my last was Filtro.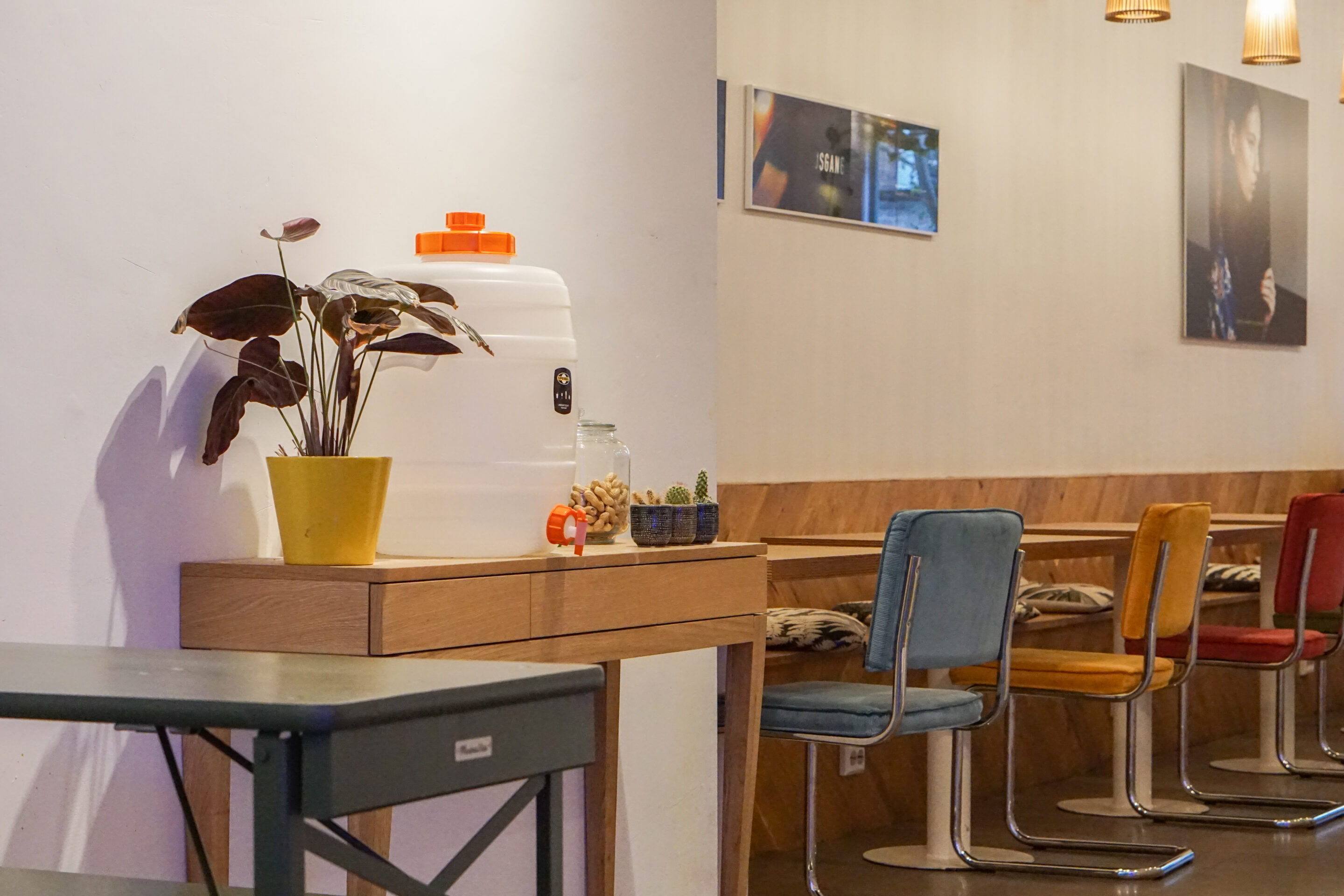 Opened by Englishman Jack Vintage in the autumn of 2016, Filtro certainly stands out in the Haagse coffee scene for the simple reason that it is the only specialty coffee bar that works with predominantly Nordic roasters. Being one of the only coffee shops in The Netherlands that serves La Cabra says a lot about Jack's approach to coffee in a city where traditional lunchrooms and darker roasted coffees of sometimes questionable origin still dominate the scene.
Jack is a soft-spoken man with a very interesting background who landed in The Hague by mere coincidence after his partner got a job there. With a long history of working with food and writing about it, Jack was always interested in more refined flavours who found his true love for specialty coffee during a visit to The Barn in Berlin where he tasted really fruity coffees for the first time.
But would a café serving a refined selection of specialty coffees work in The Hague? Jack thought it would but not everyone agreed. Henk Langkemper, the prolific founder of Espresso Service West and collector of gorgeous espresso machines even told him he should abandon the idea. 'The Hague isn't ready for this' he told Jack. Three years later, Jack is still there and Filtro is widely considered to be an excellent example of a café that does things differently and does them extremely well, I might add.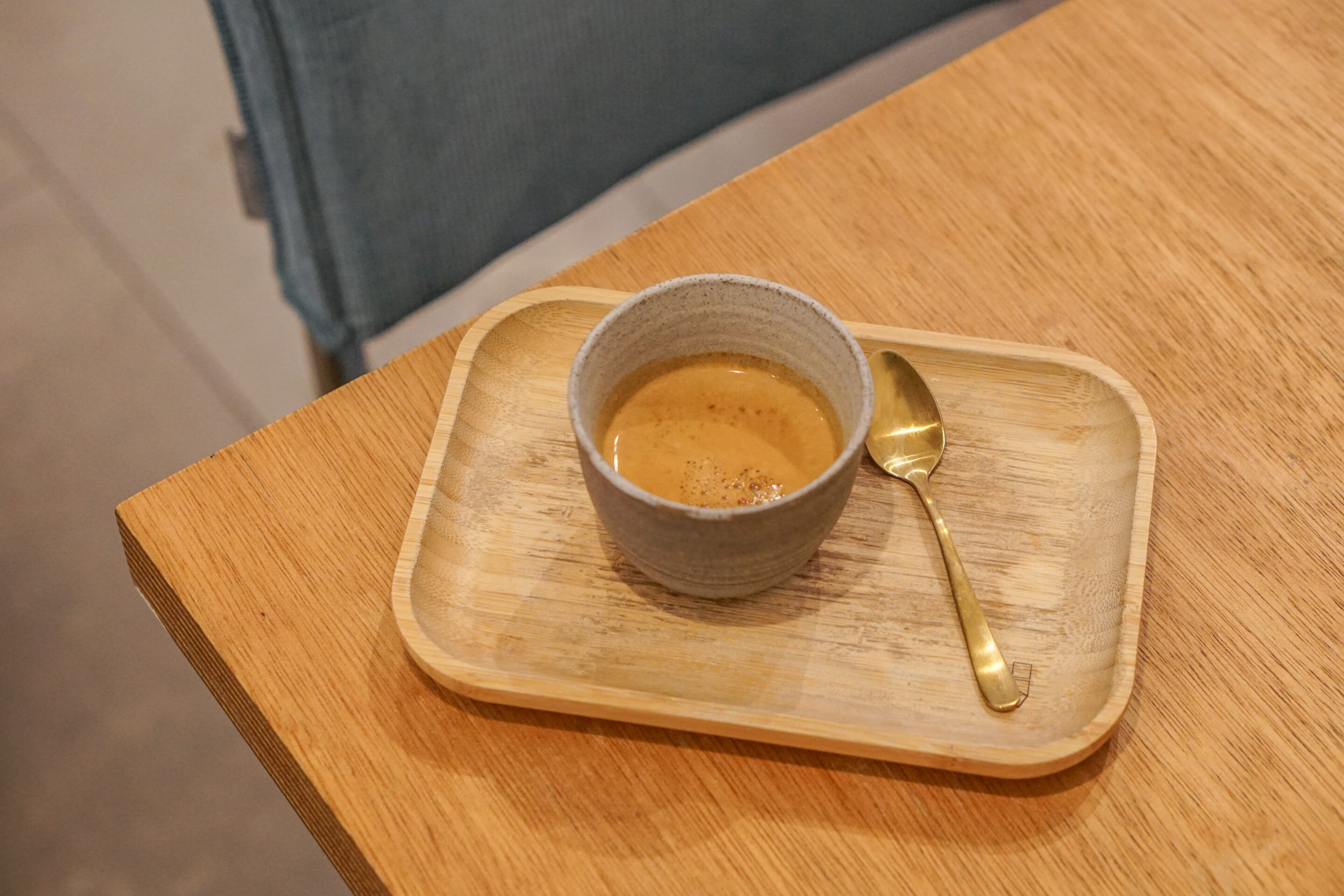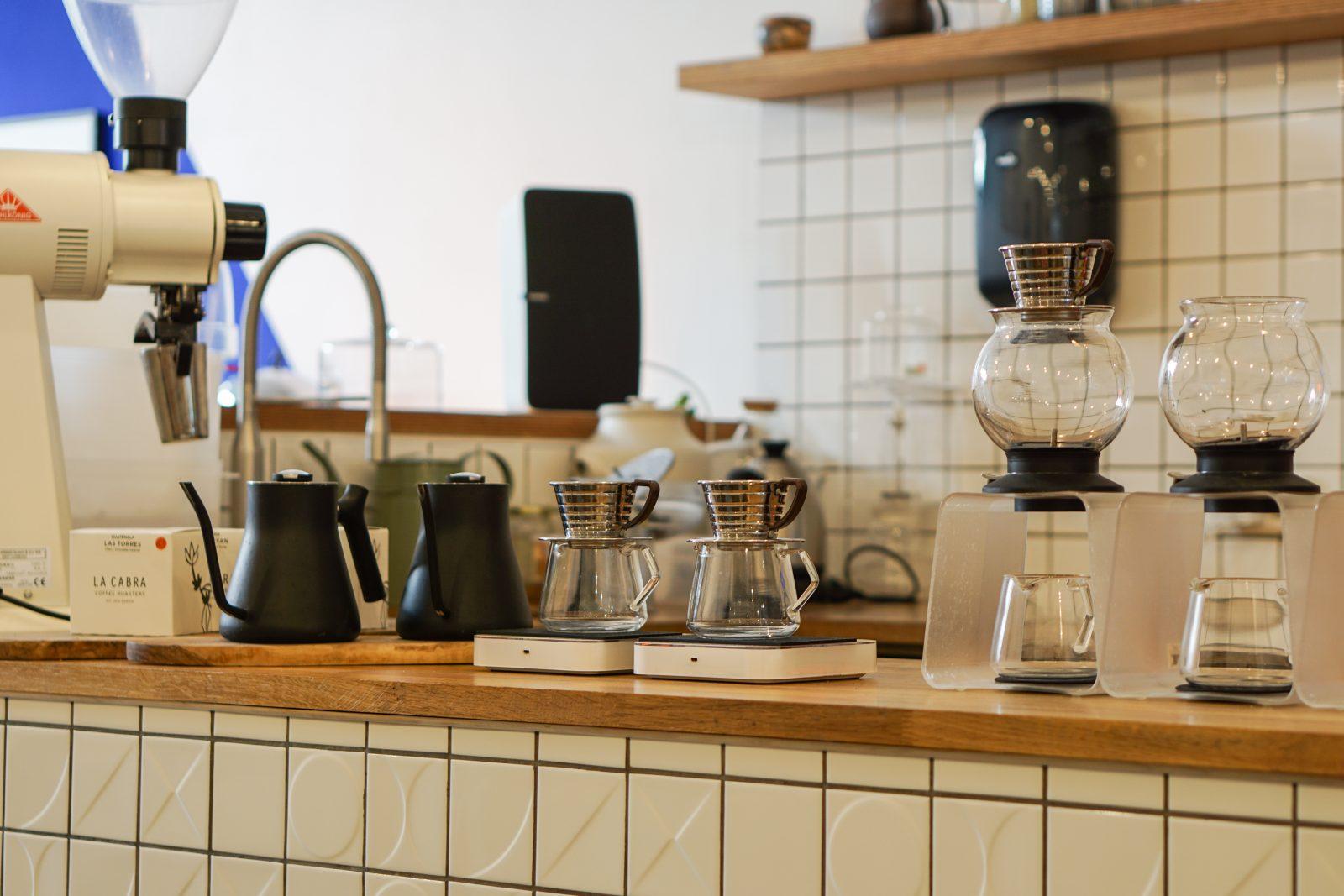 The interior was designed by Jack himself and channels many different influences to create a beautiful space with thoughtful touches where the process of making coffee takes centre stage. The long white-tiled bar dominates the back area and sports a well-equipped brew bar while the front of the shop has window and communal seating. The display of vinyl album covers along one of the walls offers a deeper understanding of Jack's character.
I was pleased to note that the espresso he served me came from our friends at Right Side Coffee just outside Barcelona, a roaster that is not commonly found on this side of the Rhine river and as it so happened, it was the same coffee that we featured in one of our coffee boxes many years ago, albeit new crop, obviously. "I change my espresso after every 10kg to offer my customers something different to try and to engage in a convesation with them," Jack said. "I still have a lot of people who come in and say that my coffees are too sour or too fruity but if you take the time to explain to them why this is, most of the time, they walk away happy to have learned something new."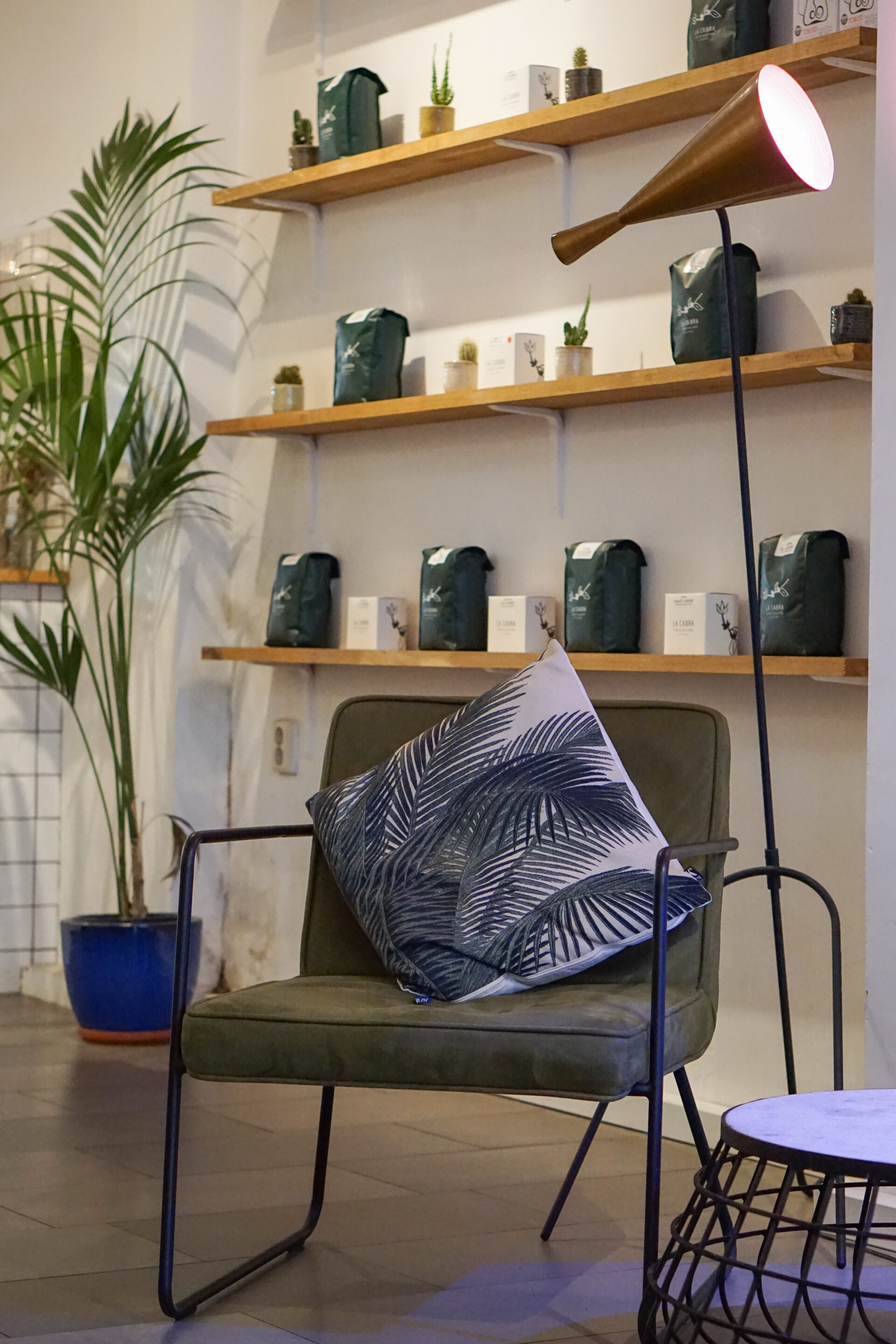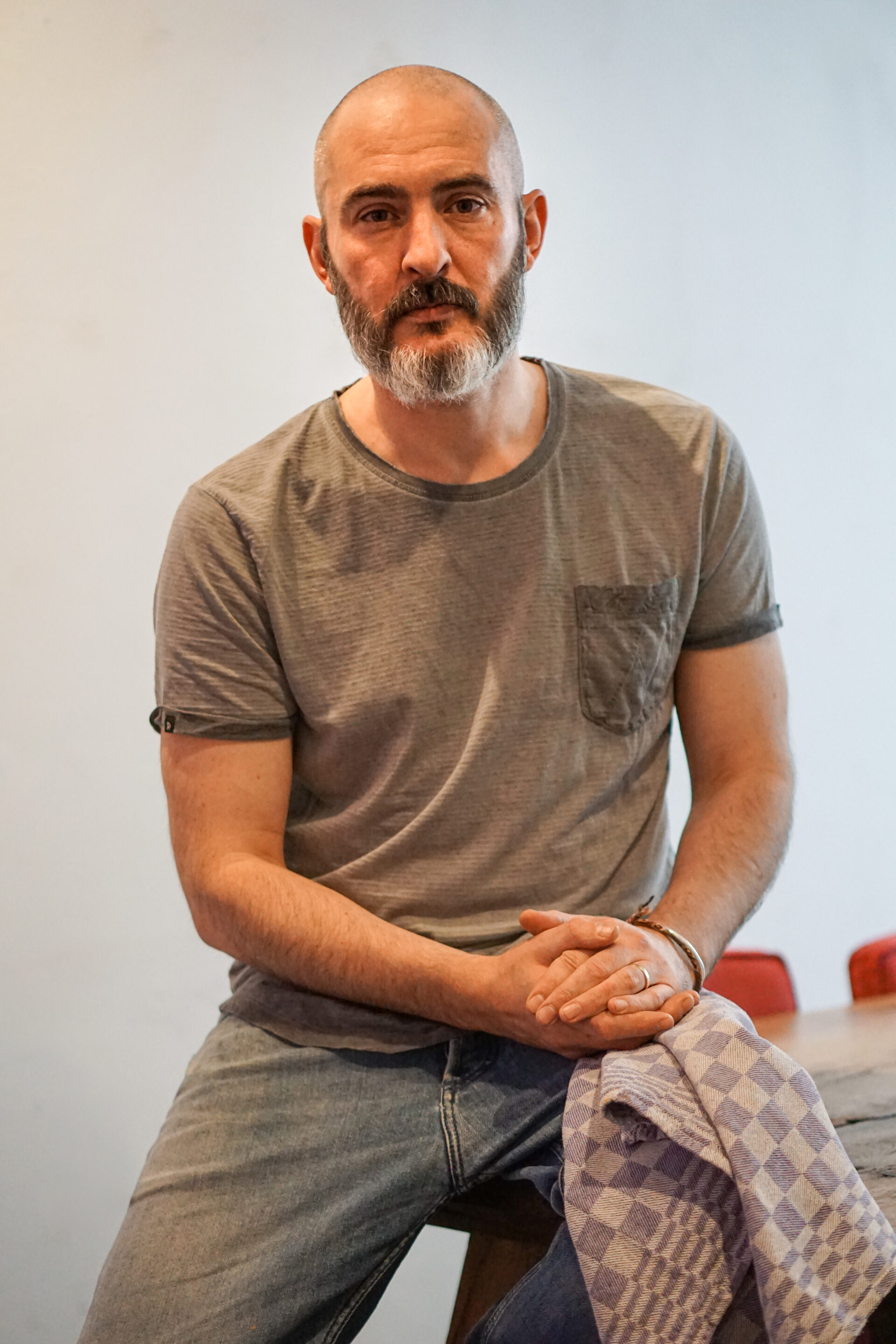 After draining the last drops of Heleanna's Secret, a natural-processed Ethiopian coffee, from my cup, I managed to convince Jack to pose for a little portrait so I could better tell the story of the man who has done his best to introduce a more refined aspect of coffee to the local community in The Hague. "I'm not very good at this," he said as I snapped away. I think the picture came out great. Thanks Jack!
More Reviews from Den Haag & The Netherlands