Allpress Espresso – London (UK)
A Kiwi institution with a long tradition and a big appetite for the world runs one of the city's friendliest coffee bars and restaurants

Allpress Espresso – London (UK)
A Kiwi institution with a long tradition and a big appetite for the world runs one of the city's friendliest coffee bars and restaurants
In London's East, in Shoreditch to be more precise, is the UK flagship roastery of one of New Zealand's most celebrated specialty coffee brands. Founded yonks ago by Michael Allpress, Allpress Espresso now maintains outlets on three continents, with this particular also being one of London's best coffee bars.
During last year's London Coffee Festival, Allpress opened a spectacular new coffee roastery in Dalston to which I was invited alongside many of my dear friends from other London coffee roasters. To say the custom built and in-house designed coffee roaster left all of us gasping for breath would be an understatement. But it is testament to Allpress' incredible wealth of knowledge and skill.
Initially founded in Auckland, New Zealand Allpress Espresso is the result of Michael Allpress traveling the world in search of a calling. When he ended up in Seattle one day and witnessed the early beginnings of Starbucks, he saw a huge opportunity. The former chef then returned home and swapped knifes and forks for portafilter and pitchers. The rest is history.
---
Love our reviews? Meet our delicious new coffee subscription service!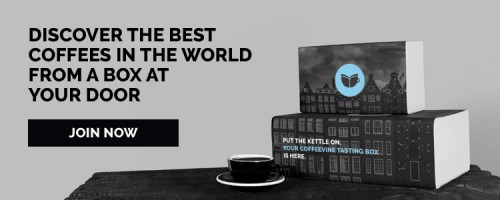 Featured in our upcoming April '16 box: coffees from The Coffee Collective, Five Elephant & Caravan Coffee Roasters
Order by April 15th / Ships April 20th
---
Allpress Espresso in London is a bright and friendly space with a huge bar area on the left and an open work space on the right where until recently all their coffee was roasted. You can either pop in for a coffee or ask one of the friendly guys there to advise you on the best coffee to take home.
At Allpress, they handle a very precise brewing process. If a shot of Espresso is not brewed between 23 and 28 seconds, it doesn't go out. With regards to their food they also have very strict rules. Everything is made in house with the exception of the bread and cakes.
When it comes to the quality of their coffees they don't make any compromises. All of their coffees are direct trade, and in most cases they have maintained healthy working relationships with their farmers for more than 15 years, and that is quality you can taste.
---
Looking for more great coffee spots in London?
We've got plenty more recommendations.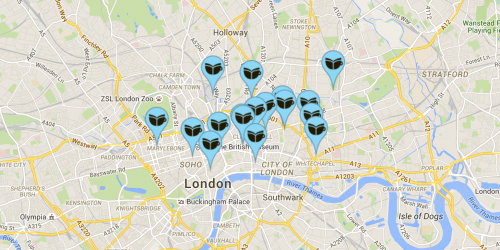 More Reviews from London & United Kingdom