Advent calendars are a pretty big thing in Germany. As a boy, I loved the end of the year because it was filled with so many different celebrations. It started with St. Martin's day when we made little lanterns and sang in front of peoples' homes to get candy. Then came my birthday on the 20th of November and that was followed by St. Nikolaus and Christmas. In between, we got our advent calendars with little chocolates. Not good for your teeth, great for happiness.
19 Grams from Berlin is pretty well known for making one of the best advent calendars in specialty coffee for which they source 24 outstanding coffees from 24 different origins every year. In 2020, I was lucky enough to be sent one and through it, I discovered coffees from rare places like Zambia, East Timor and the Dominican Republic.
While this is, of course, not the only thing they're famous for, it's good to have something that gets people excited every year.
This April, 19 Grams is making its second appearance in one of our coffee boxes after a very successful first feature in 2020 that saw them bag the 'Best Newcomer' Coffeevine Award the following year.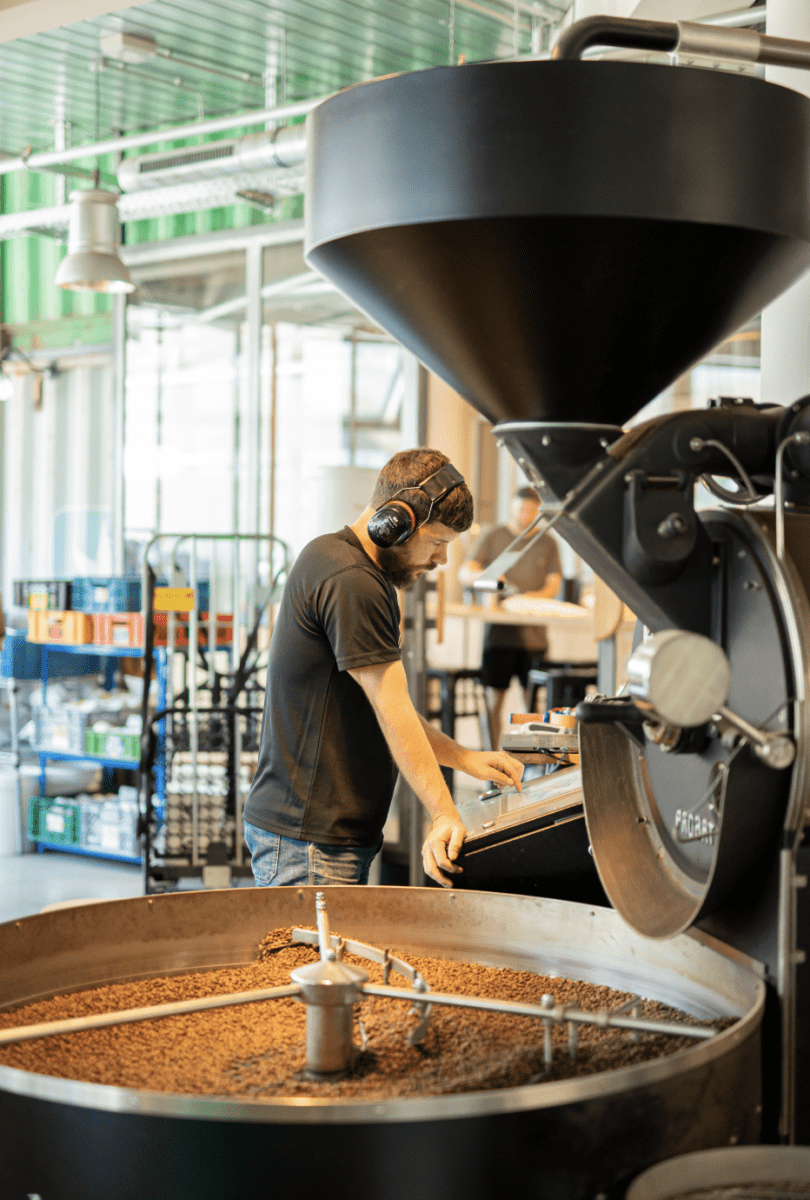 Founded as 'Tres Cabezas' by Robert Stock und Sascha Spittel back in 2002, 19 Grams was effectively one of Germany's first specialty coffee roasters at the time. In the early 2000's few people had ever heard of specialty coffee, let alone drank any. What these guys set out to do along with other later pioneers from the local scene was to revolutionize the understanding of what coffee could be in a very traditional market.
Germans, myself included, are largely raised on traditional brands like Idee Kaffee, Melitta or Tchibo who have done a great job at positioning their coffees as very premium. Understandably, it can then be quite challenging to explain to people why they should pay significantly more for coffee.
"I think it was my favourite natural last year. Super tropical and a bit classic."
19 Grams, which is what the company became known as from 2018 onwards, has not just established itself as a crucial element of the Berlin coffee scene, it's also built a huge network of customers across the world that carry and serve its coffees.
Earlier today, I caught up with Anthony Piper who is their head roaster and who roasted one of the three first coffees we ever featured in any box when he was still at Climpon&Sons.
The Coffeevine: It's been a while since we last spoke, Anthony. How have you guys been?
Anthony Piper: "We've been slowly growing and evolving. We've shifted a lot of our coffee to more high quality stuff. That coffee you had back in 2020, which was actually our first Geisha has since been followed up by 20 others. That was really the beginning of the very fancy roasting, which is great for me because it's what I love doing!"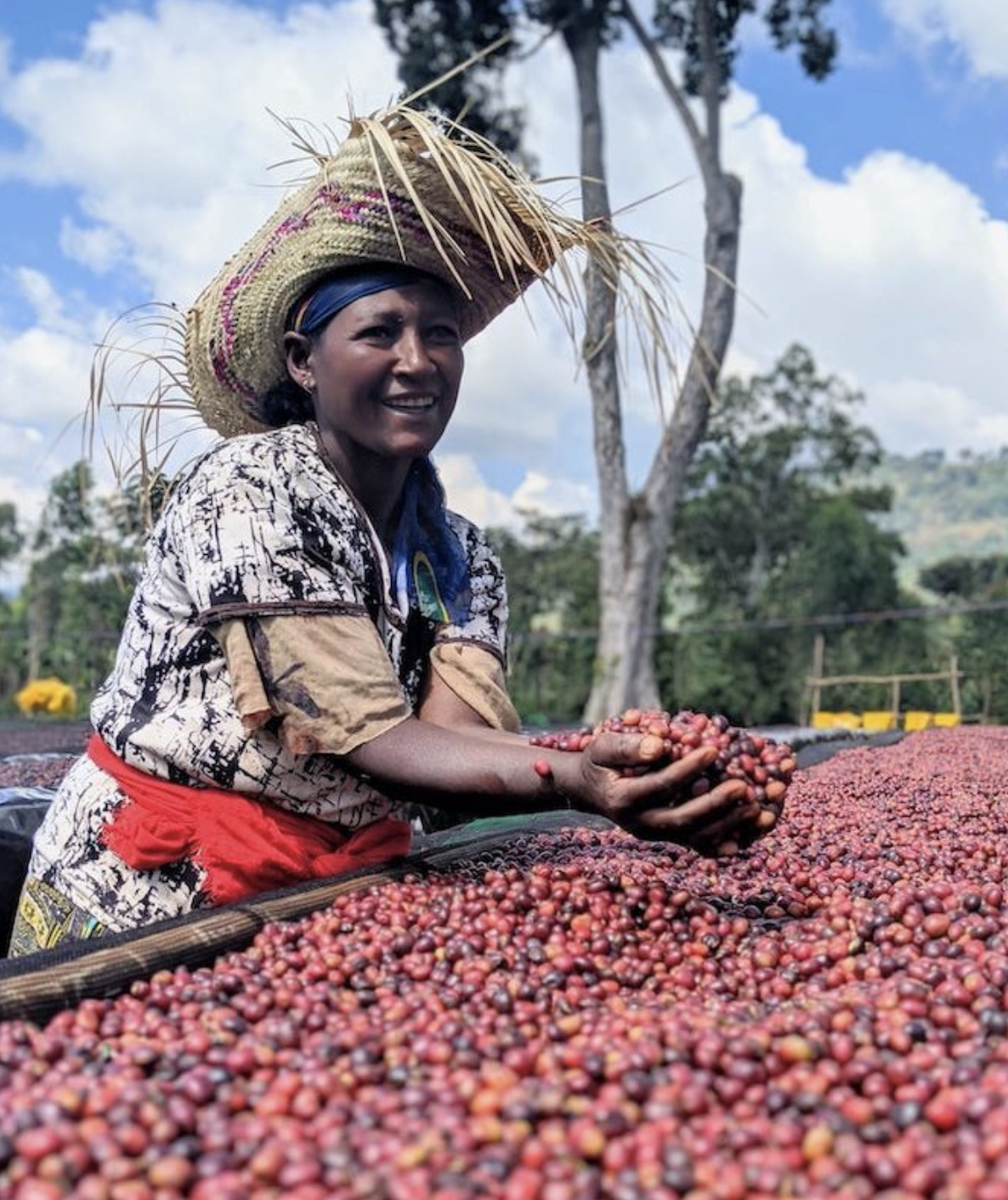 TC: When I got the advent calendar from you, there were so many interesting origins in there. Do you still source coffees from say Malawi and Zambia?
AP: "We're definitely going to stick with our plan to source 24 coffees from 24 countries for this year's calendar. We might try and get some coffees from new origins like Bolivia, which we've not had before. For our seasonal offerings, we sometimes source nice coffees from lesser known origins like Zambia. We got this insane SL28 from there, for example. We have our regulars like Ethiopia, Brazil and Costa Rica that we always offer but if a coffee from say, the Dominican Republic, has a very unusual cup profile then most likely we would only source it for our advent calendar.
TC: What can you tell me of the Berlin coffee scene these days? Every time I blink, there seems to be a new roaster popping up.
AP: "I think the scene has gone through a bit of a consolidation. A lot of the roasters also have really great cafés. If you're not attached to a Berlin roastery, you would probably be one of the few cafés that serve coffees from non-Berlin roasters like Companion that has the likes of Coffee Collective. Toki from Amsterdam was also here for a while but they're gone now.
TC: Are you guys doing any interesting collaborations these days?
AP: "We have a couple that we do on a regular basis. There is this super cool German cycling brand called 8000 Watts, for example, that we work with. We're also soucing some pretty exciting new coffees like this H17 hybrid from Finca La Chumeca, which was super cool. They do some really interesting processing."
TC: I have noticed quite a lot of cafés and roasters offering really limited lots and experiental coffees more and more. Is this also something you guys are doing?
AP: "Well, we source a lot of our Geishas directly from the farmer, which means we can sell them to our customers at a much better price than if we went through an importer. With farmers it's usually based on the cost of production but if an importer tacks on their margin, coffees can quickly become very expensive. There are some farms, of course, that also charge huge amounts because of who they are but we can source pretty outstanding Geishas from solid farmers whose coffees don't cost a fortune. Our most expensive Geisha, in fact, came from Bolivia last year and cost around €50 a kg, which is not much by Geisha standards."
TC: What have you guys got in the pipeline for this year?
AP: "We will definitely be doing the advent calendar again and we're going to go to the World of Coffee in Milan where we will have a little brew bar together with Typica, a coffee importer from Japan who have recently launched in Europe. They're the ones we got that Bolivian Geisha from.
These guys are interesting because they're really trying to push the marketing side of coffee sourcing. Often, when you request more pictures or a full bio of the farmer, you get some blurry photos from 10 years ago with an out-of-date description of the farm."
TC: Let's talk about this gorgeous natural Ethiopian coffee from Bombe that you will be roasting for our upcoming April box. Bombe is a really great processing station that we've worked with before. Once we got an anaerobic from Elbgold and once a washed coffee from Father's. This is a beautiful coffee that really stood out on the cupping table. What's your take on it?
AP: "I think it was my favourite natural last year. Super tropical and a bit classic. This processing station is owned by people who really care about quality and they're doing a lot of single varietals and anaerobics. It's so yummy and I cannot wait to roast this baby for your subscribers."
TC: Can't wait to share it!
---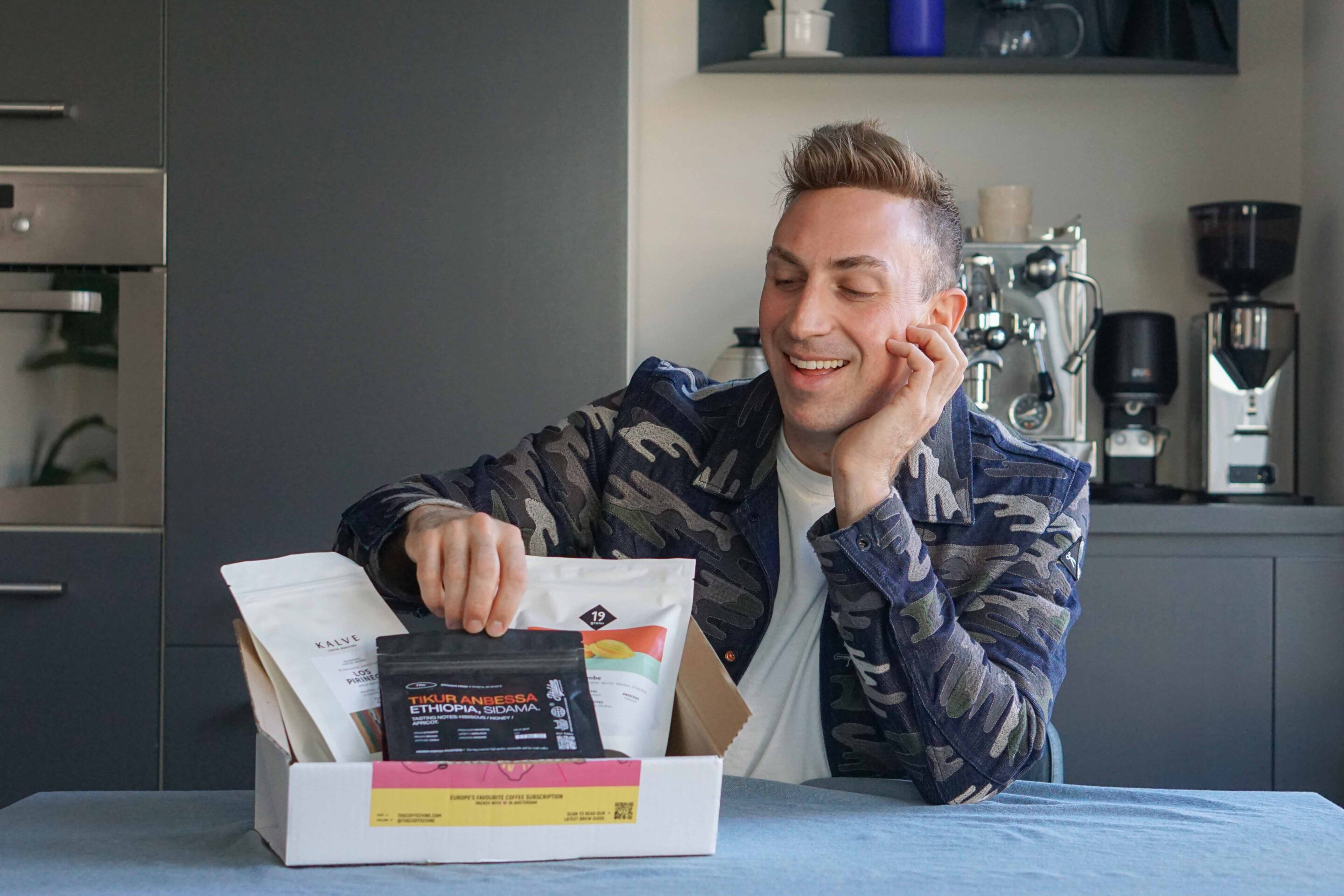 If you'd like to get your hands on this gorgeous coffee that will be joined by outstanding single origins from Hidden Coffee Roasters and Kalve Coffee Roasters in the upcoming April 2022 box, make sure you head over to our shop to pick your ideal box now.