This article is not just a profile about one of the three brilliant roasters who I've picked out for the upcoming March 2022 Coffeevine box. It's also a trip down memory lane.
Manchester, 2003 – 2006. The northern English city was my stomping ground while I lived and studied in nearby Lancaster and even following my graduation, I repeatedly went back there to see friends and retrace my own steps.
In the early days of The Coffeevine, there were only a handful of places in the city that served really good specialty coffee with Takk being one of them. Despite London being largely considered to be Europe's capital of coffee, England's third biggest city largely remained in the wilderness.
My last visit to Manchester is now a few years back and I remember noticing some positive change but until recently, I would have struggled to name a single well-known local specialty coffee roasters. Until Blossom Coffee hit the scene.
Founded by former colleagues Josh Clarke and Andy Farrington, Blossom Coffee has the goal to finally put Manchester on the map and prove to local Mancunian coffee bars that they don't have to source their coffees from far-away roasters. Local is where it's at.
During an interview with Josh this afternoon, he told me that his interest in coffee was originally sparked while living in New Zealand where according to him, 'you cannot get a hospitality job unless you're a barista'. Thus, he started working at a local Wellington restaurant and soon received a full barista training from Coffee Surpreme, one of the Pacific nation's most respected specialty coffee roaster.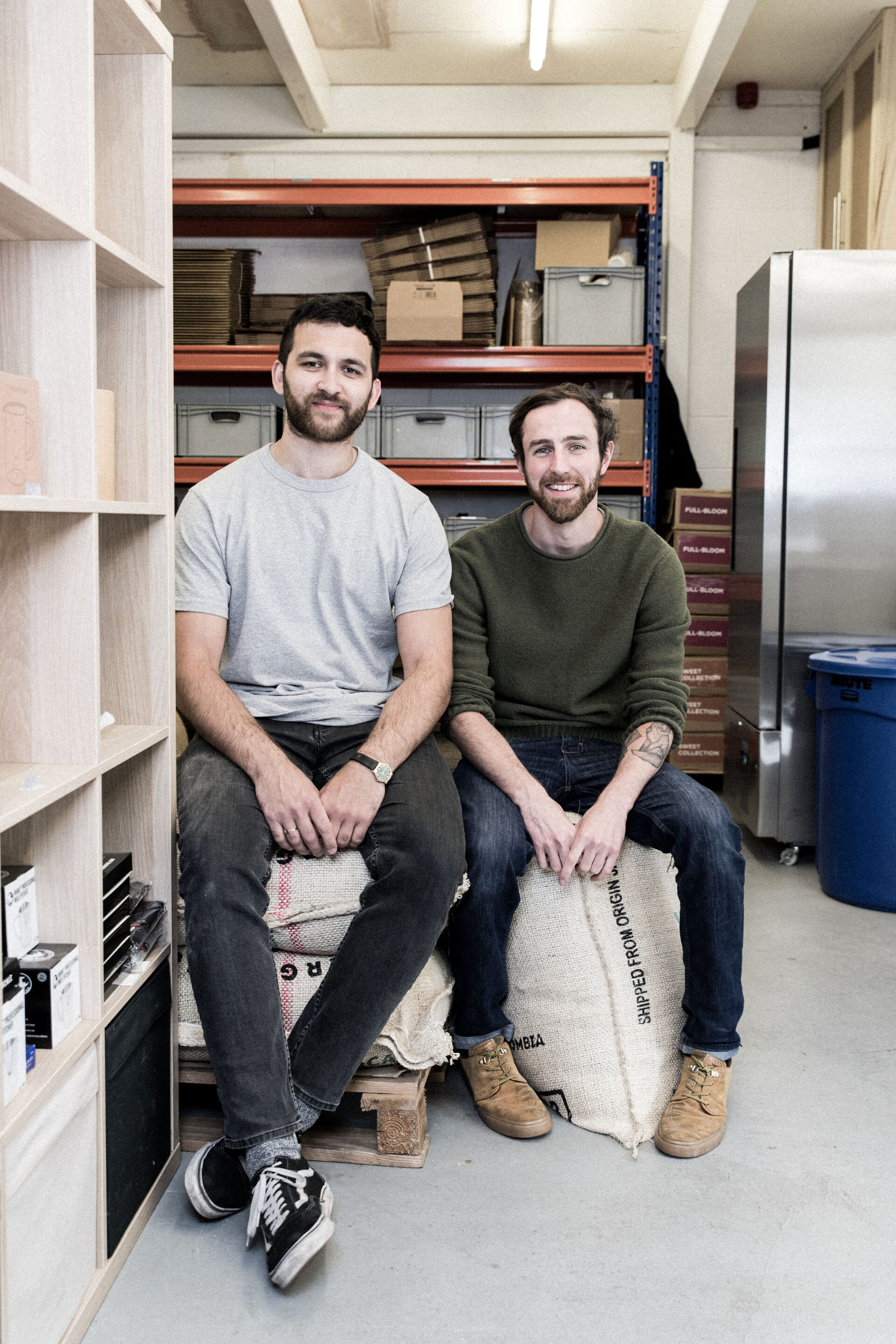 With his sight firmly set on a career in coffee, Josh eventually moved to Melbourne where, after a few months, he got a coveted 6-month apprenticeship at the local Coffee Supreme roastery. "The timing for this could not have been better," he recalled.
Upon returning to the UK, he was lucky enough that one of Manchester's biggest roasters, Grindsmith, was in the process of setting up a roastery and needed someone with experience. "My application just fell into their lap at the right time," Josh told me. "My learning curve just kept on going up."
"It's really important for us to have as little an impact on the environment as possible"
While working at Grindsmith, he was offered to complete his Q-grader course and he visited Colombia on an origin trip. It was a lot during just three years since pulling his first shot of espresso. And he wanted more.
One of his pet peeves and a key motivation behind eventually setting up Blossom Coffee Roasters was the lack of a Manchester-based specialty coffee roaster with an international profile. Someone who people immediately think of when they think of Manchester.
That's when he approached his future co-founder Andy whose wide-ranging experience in wholesale and training perfectly complemented Josh's own roasting and sourcing skills.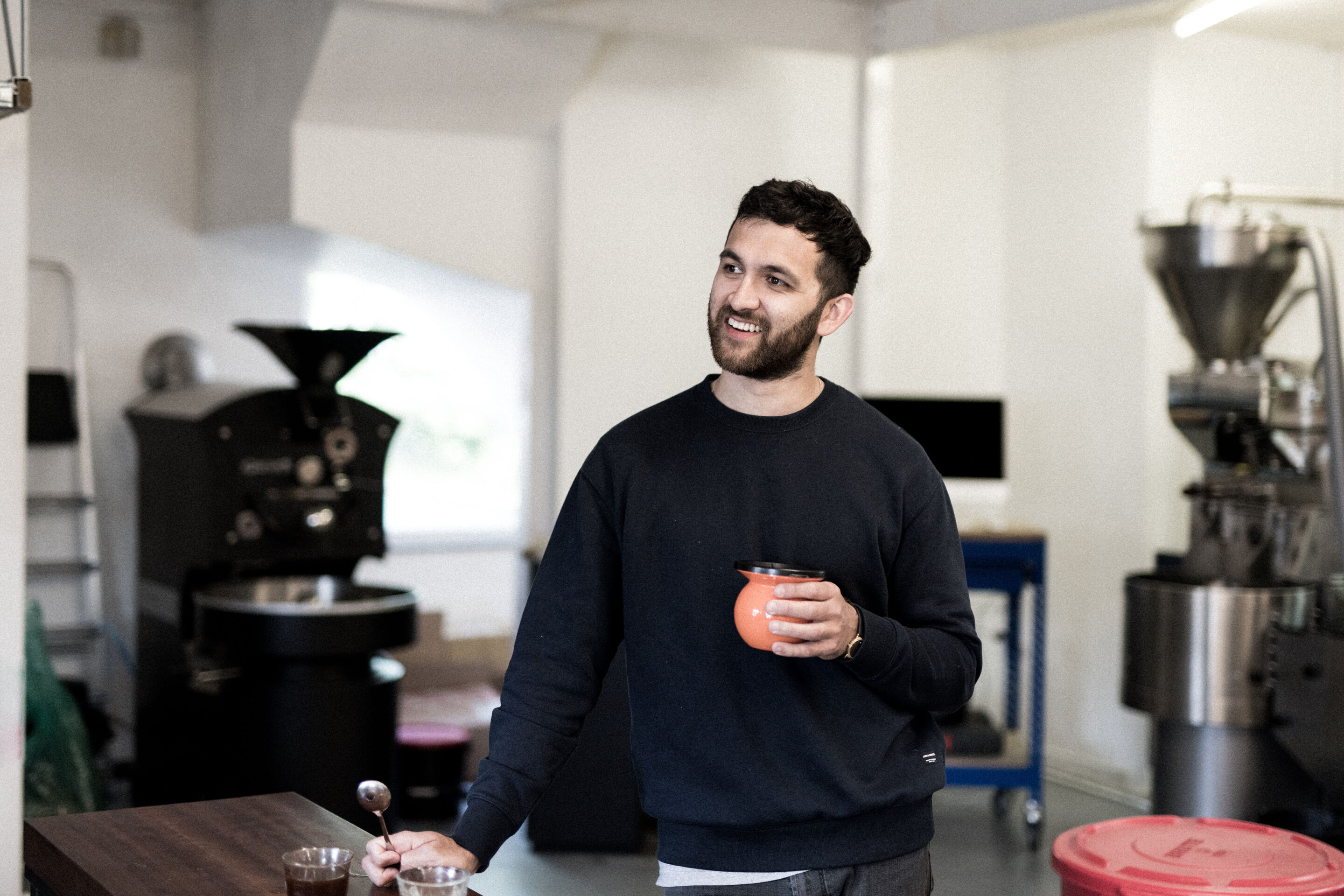 From day one, they wanted Blossom to be different from others in the industry. "We are a fully carbon-neutral certified company and we are member of 1% for the Planet. We do all of our deliveries in our electric van and roast on a Loring. It's really important for us to have as little an impact on the environment as possible," Josh explained.
This link to the environment is also what informed the choice of name. Blossom represents the natural process of a plant to mate and bear fruit and it describes some of the delicate floral notes that we love in specialty coffees. Indeed, one of Manchester's mascots is the bee, a remnant of the city's industrial revolution heritage when its workers were called worker bees.
What's important for Josh, Andy and fellow team member Olli Jones is to build strong long-term relationships with coffee producers and to set new industry standards when it comes to full transparency. Coincidentally, Blossom has recently published its second environmental impact report, which details how it tries to minimise its carbon footprint.
For the upcoming March 2022 Coffeevine box, Blossom will roast for us a really delicious yellow honey Catuaí from Costa Rican producer Mauricio Jimenez who they sourced a completition-level coffee from last year and who they wanted to build a stronger relationship with. After tasting a few of Mauricios' regular specialty coffee crops, they fell in love with this outstanding coffee that offers a gorgeous cup with notes of caramel, nectarine and milk chocolate.
I guess I don't need to tell you how happy I am to finally feature such an admirable company from my former hangout. Manchester is a really fun city that has a lot to offer, and now, it also has a great roaster.
---
To get this delicious coffee alongside our other choices for the upcoming March 2022 box, including coffees from Uncommon and Crooked Nose, visit our shop now.