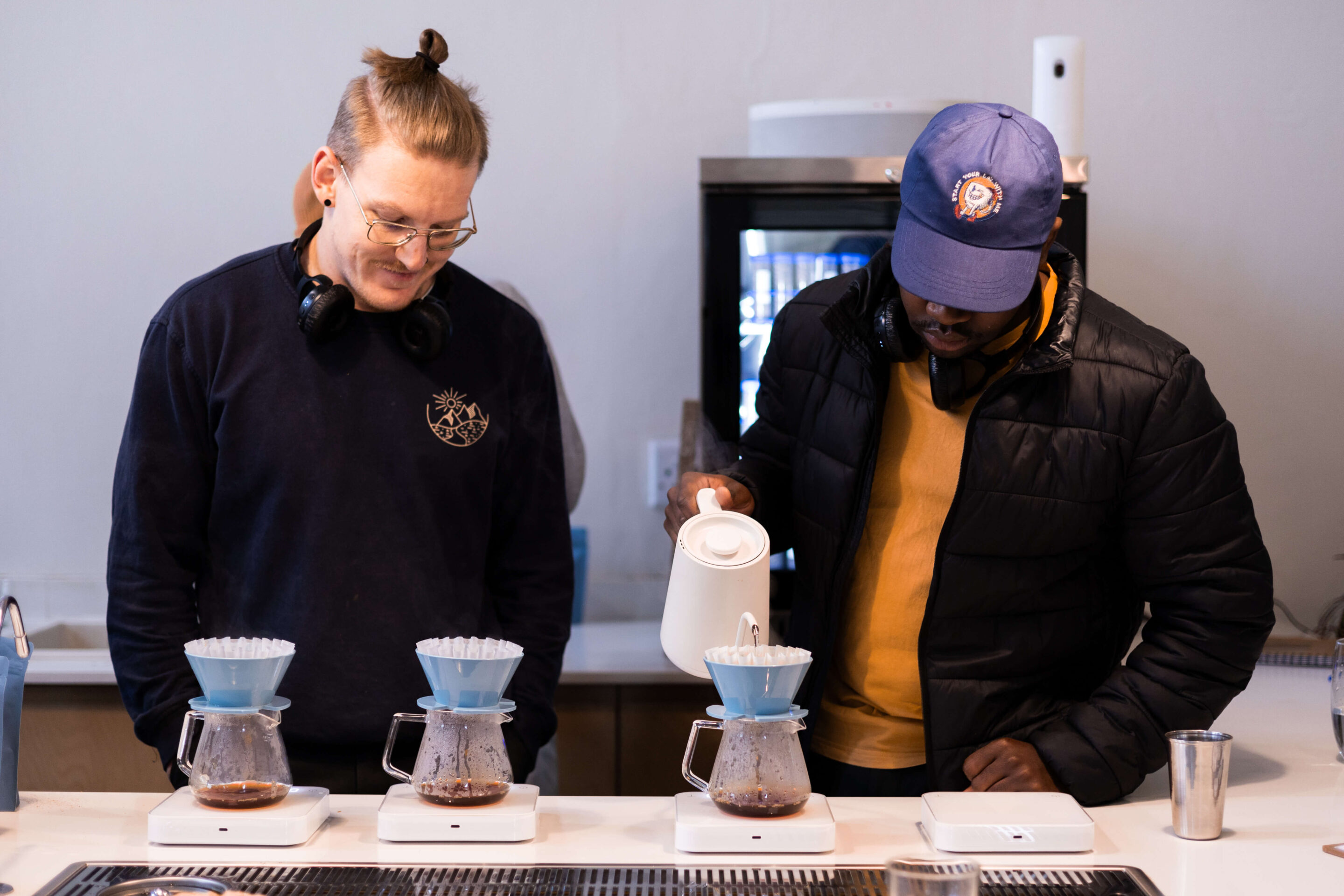 At the end of 2017, a lot of my friends and I descended on South Africa to attend a dear friend's wedding in Stellenbosch, the country's most famous wine region and a lovely little town with pretty colonial architecture. It was my second time in the country but during the previous occasion, I was backpacking alone though I made many great friends along the way.
This time round, I was keen to explore Cape Town's food and drinks scene with my friends from home and to get a real taste of its burgeoning specialty coffee scene. Truth be told, it really surpassed my expecatations and wherever I went, I was welcomed with open arms. This was especially true at Truth Coffee Roasters who went our of their way to show me around their stunning Steampunk themed café and roastery.
Something was a-brewing in South Africa and across the other side of the country, there was a man called Dario Scilipoti who had recently discovered his passion for specialty coffee and decided to make it his life's mission to help put South Africa on the global coffee map.
Thus, he started Bluebird Coffee Roasters in a part of the country called the Midlands in KwaZulu Natal. It's quite a rural place but for Dario it didn't really matter because his ambition has always been to compete with his big European heroes rather than with other South African roasters. In an interview with LaMarzocco South Africa he confessed that: "I don't follow the local industry very closely but rather focus on our peers abroad as well as other industries who inspire us."
With this business, Dario wants to have a positive impact on the farmers that produce their carefully selected coffees as well as on the community that works for Bluebird and that Bluebird serves.
For example, he has a close relationship with great farmers like Alejo Castro from Costa Rica, who I really admire and who was a guest on my podcast's first season. Incidentally, Dario is also building Bluebird's own YouTube channel.
They only recently moved into some digs in Howick that were designed by renowned architect Nick Crooks where they are close to nature. This helps the team to keep a healthy work life balance.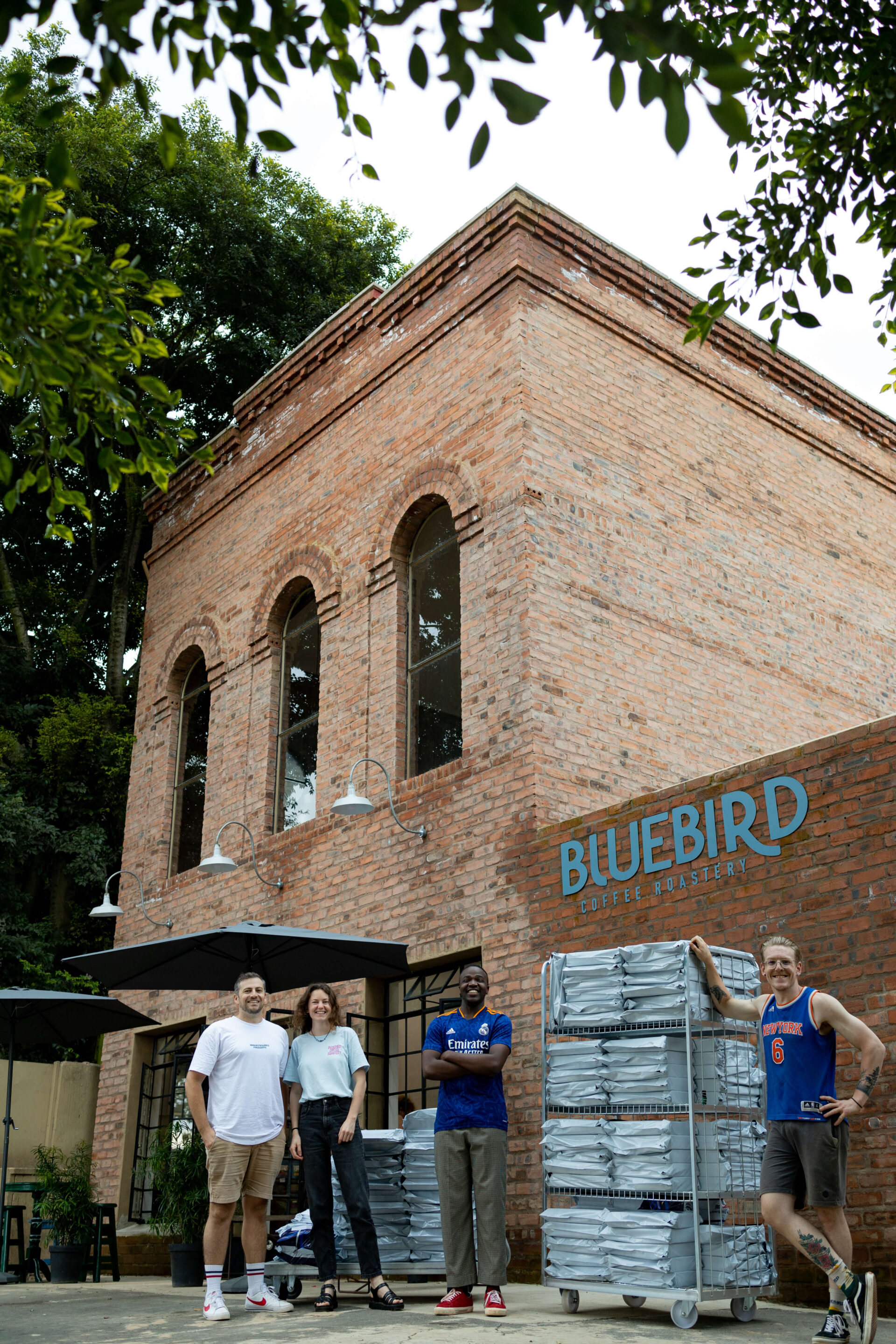 Admittedly, I didn't know about Bluebird until a few months ago when Dario reached out and said that our friend Ralf from The Barn had suggested we could work together. Ever since launching the new Global Coffeevine box, we are suddenly able to branch out and work with a completely new set of international roasters who we couldn't have featured in a previous life. A partnership with Bluebird was suddenly on the table.
Then I ran into Dario at the World of Coffee in Athens and we instantly connected in person as much as we had done over Whatsapp and video calls. Our partnership's fate was sealed. Over the course of the coming months, Dario sent us a few samples to cup in our monthly cuppings and eventually we fell in love with their super juicy and delicious washed Kenyan coffee from Kamwangi. Dario mentioned that this kind of coffee would also be his desert island coffee if it ever came to that.
This coffee is of AA grade, meaning it consists of the most uniform and best beans from this lot. It's got a crisps and refreshing cup profile with notes of cranberries, rose hip and cherries. You'll want to be drinking this coffee all day!
I'm super thrilled to have our first-ever South African roaster on board for this edition of our Global Coffeevine box and I look forward to sharing this coffee with the world.
---
Receive this coffee along with a super yummy natural processed anaerobic from Costa Rica, roasted by Rocket in New Zealand as part of our upcoming Global coffee roasters selection for November. Learn more now. Ships globally on 19.10.2023