It's the 16th of November, which means my birthday is just four days away. I know that I shouldn't be shocked by this recurring fact of life and yet, I am struck just by how quickly this year has flown by. Again.
Maybe it is because this year was so charged with big events and I've been so incredibly busy trying to catch up on things. Maybe it is because this is just the normal pace of life and I am just shocked that the end of 2022 is around the corner. Who knows?
The fact of the matter is that I am excited to share with you the contents of the final Coffeevine box of this year, a box that brings together three of our all time favourite roasters who will each roast one of their most exquisite coffees especially for you.
I am thrilled to welcome back Calendar Coffee, Morgon Coffee Roasters and Nomad, all of whom are serial Coffeevine partners and who I hold in the highest regard. And that is not all. We also have a very special Christmas special box that features all three coffees as well as a custom wrapped bar of Tony's Chocolonelys Salted Caramel milk chocolate, some Dutch peppernut cookies and a custom made Coffeevine 'Brew it your way' pin. Did someone say Christmas is coming home early?
Continue reading to learn more about this month's coffees.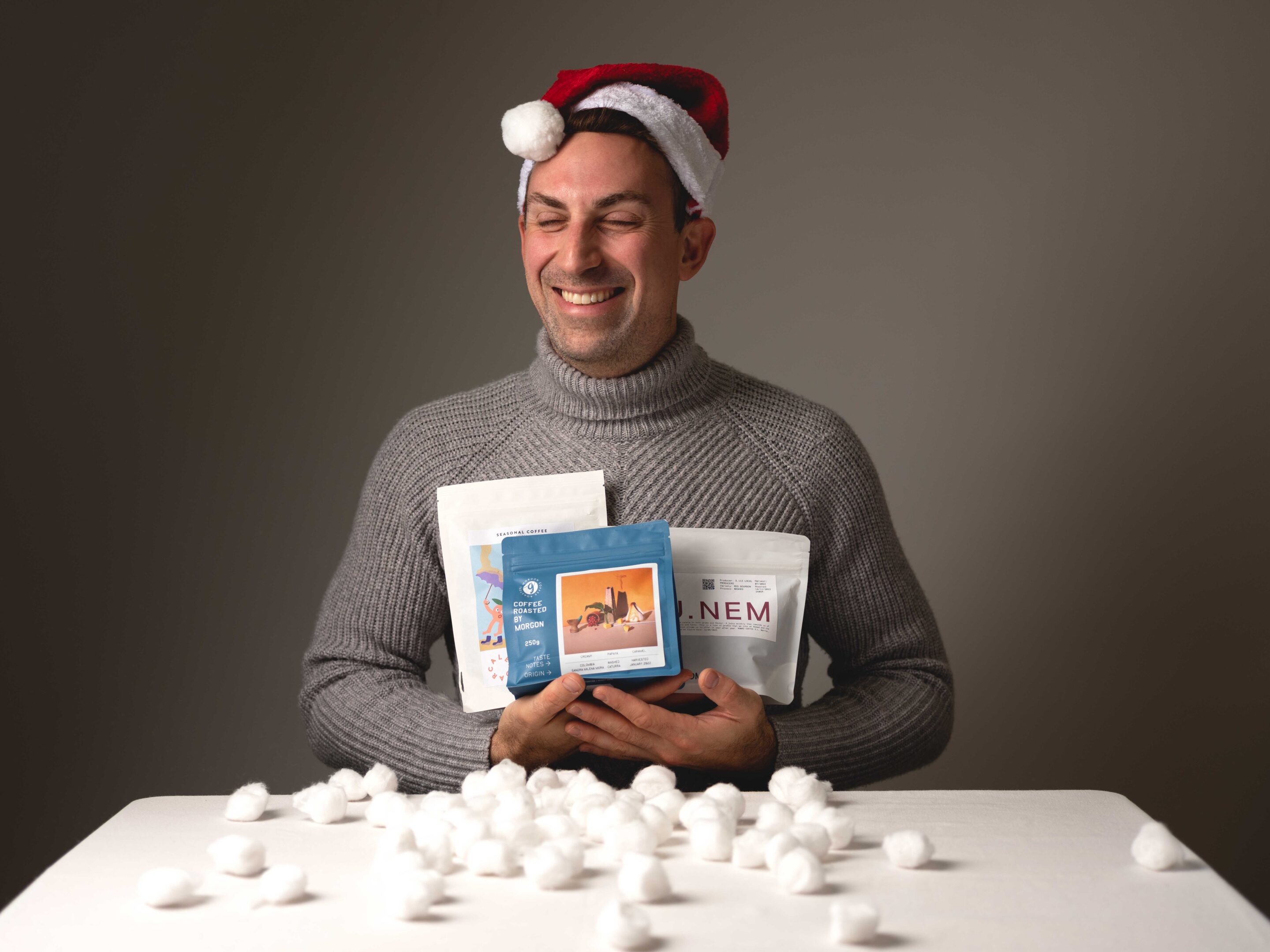 ---
Calendar Coffee
This funky Irish specialty coffee roastery was founded in 2018 by Daniel Boobier and Zarah Lawless in the western Irish city of Galway. While it doesn't have the fame of Dublin or the history of Belfast, Galway became somewhat of a in-the-know foodie destination in recent times and Calendar Coffee perfectly fits in with this growing gourmet culture.
Over the years, we've worked with Calendar a few times and we usually pick one of their outstanding Guatemalan coffees, an origin that Daniel and Zarah love to work with. Their coffees are carefully selected to go with the seasons and they only work with a handful of coffees at a time to ensure they always have freshest crop possible.
If you've been a Coffeevine subscriber for a while, you might also notice a family resemblance betwen Calendar Coffee's fun labels and those of Hard Lines in Wales (featured earlier in 2022). That's because Welsh designer Cadi Lane is responsible for both brands. What's not to love about this?
For the upcoming December box, Calendar will be offering us one of its absolute finest Guatemalan coffees of the year, a thick and creamy washed coffee from producer Rosendo Domingo. Rosendo is a 2nd generation farmer who runs the  0.7ha Buena Vista farm in Huehuetenango where he produces outstanding shadegrown coffees of the Caturra and Pache Verde varieties. This coffee was handpicked, depulped the same day and then fermented for 36 – 40 hours before being washed and sundried.
Expect notes of nectarine, milk chocolate and honey.
Available as a filter roast. Espresso drinkers will receive the Guatemala, Team Work Espresso from Calendar instead.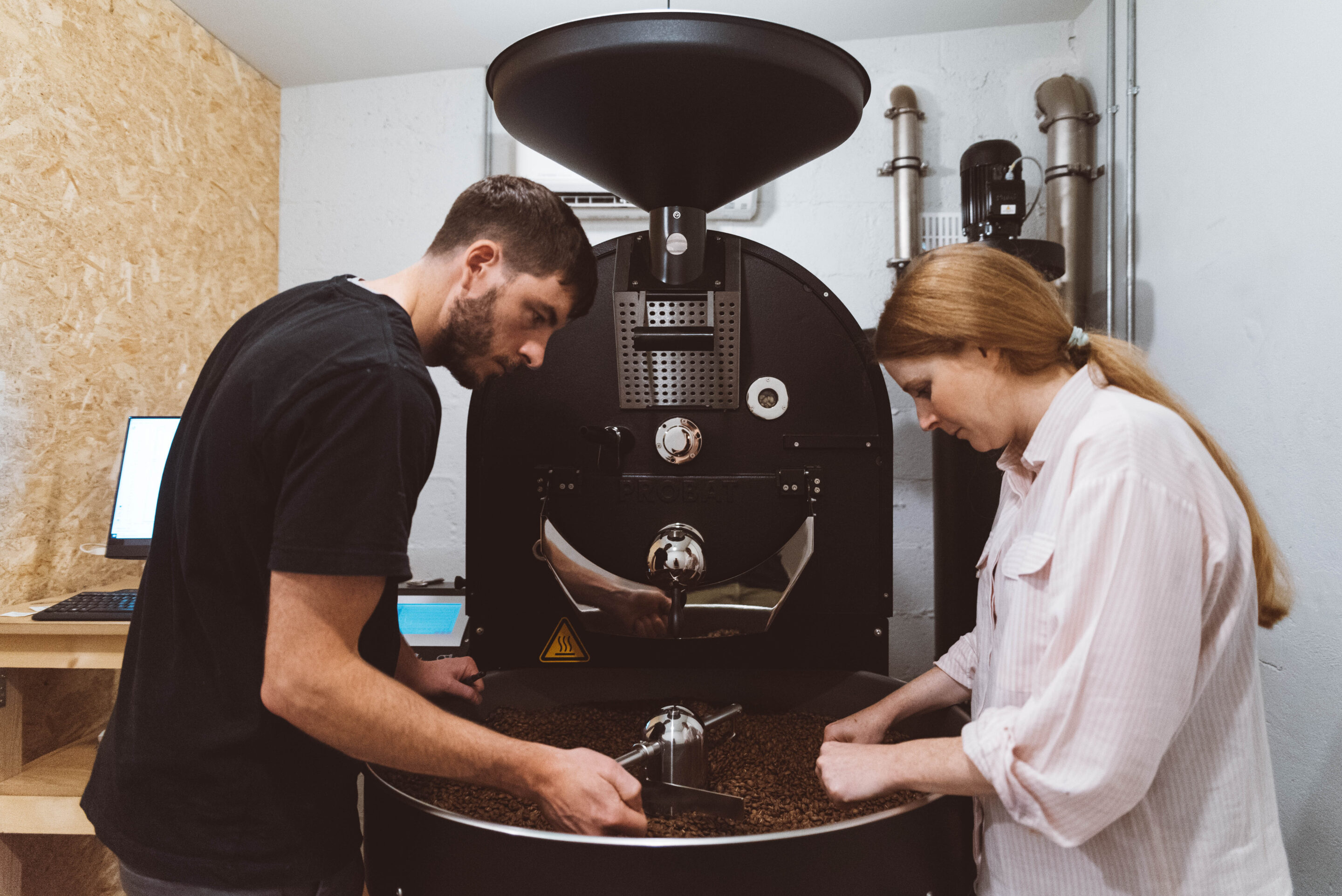 Morgon Coffee Roasters
One of Sweden's biggest coffee darlings since its founding in 2018, Morgon Coffee Roasters is the brainchild of Gabriella Runesson, Christian Gullbrandsson and Markus Vestergaard. Pretty much the moment they started roasting, I put them into one of our Coffeevine boxes and since then, they've returned on a regular basis, each time with yet another delicious coffee.
Based in the southern city of Gothenburg, Morgon Coffee Roasters was created with the aim to build the ideal roastery just as Gabriella, Christian and Markus had always dreamed of. They want to build and foster long-term relationships with their favourite farmers and to invest back into the coffee supply chain to ensure they continuously get the best quality.
By carefully roasting their coffees to bring out the very best flavours, Morgon allows each coffee to tell its own story and to give the coffee drinker a chance to connect with the terroir and the producer. Just the kind of principals that we love.
For the upcoming December box, Morgon will roast a juicy and clean washed Colombian coffee from Sandra Milena Mora, the same producer that Morgon offered to us back in October 2020. At the time, this coffee got rave reviews from our customers and I am looking forward to showcasing this year's crop as a way to demonstrate how their relationship has continued to flourish.
Sandra and her husband Hector run a 9ha farm in the Palestina region of Colombia out of which she only actively farms 5ha. The reason for this is that her farm is 100% organic and she strongly believes that her farm will be much healthier and produce much better coffees if she has a lot of different trees and plants growing alongside her coffees.
Expect a creamy cup with notes of papaya and caramel.
Available with separate profiles for filter and espresso.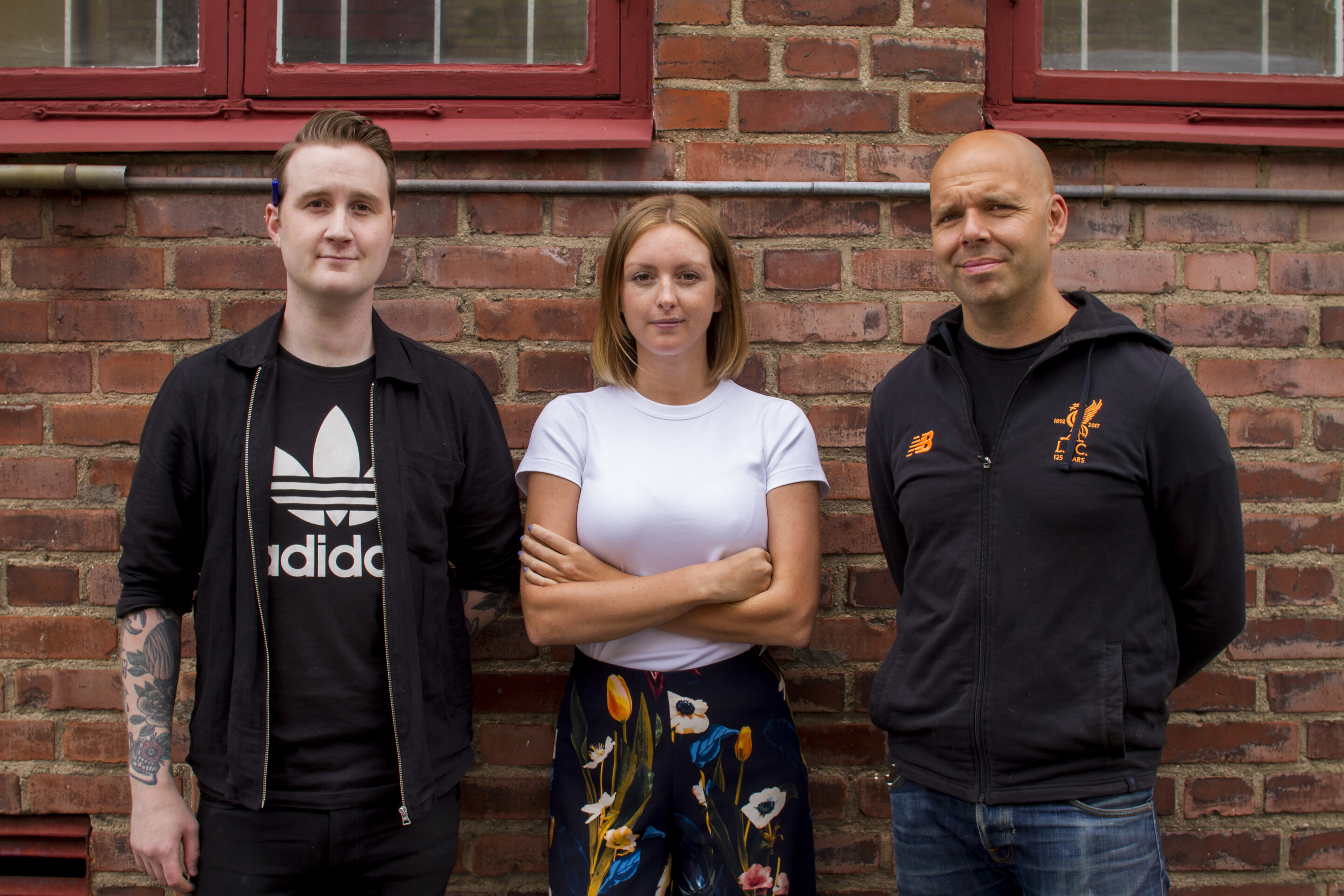 Nomad
Two weeks ago, I went to Barcelona to visit my bestie, who recently moved there with this partner, to celebrate his birthday. Before the festivities got started on Friday night, I headed into Poble Nou, the old industrial part of Barcelona that is slowly but surely being turned into its new hipster district. There, on a non-descript street, you'll find the Nomad roastery housed inside a splendid white building that even has a sun clock on its outside walls.
I had ventured out there because Francisco Gonzales, the head roaster at Nomad, had kindly offered to host my monthly cupping to choose the coffees for this very edition. Nomad was going to be one of the potential guest roasters and sometimes, it's really fun to have one or two roasters present to give them direct feedback. Luckily, Nomad's coffees were all outstanding but one in particular stole the show, the brand new crop from Nemba in Burundi.
It's really exciting to have Nomad back on board because we go way back as friends and partners. Nomad founder Jordi Mestre is a legend in the coffee industry and currently off on paternity leave to look after his first child. This leaves the wonderful Fran in charge who is such a joy to be around. I was glad that we were able to spend time together that Friday and choose this outstanding coffee for the December box.
The Nemba processing station is not new to us. The last time we had a coffee from there was in May 2020 and back then, it was also a super delicate washed coffee with lots of depth. Nemba is located at around 1.315 meters above sealevel and processes coffees from approxmately 3.113 smallholders farmers, many of which receive regular training and educational support to help them produce the best coffees.
Expect a sweet and juicy cup with notes of strawberry, panela and khaki, the persimmon not the fabric. 😉
Available as a filter roast. Espresso drinkers will receive the Kenya, Faith Estate espresso from Nomad instead.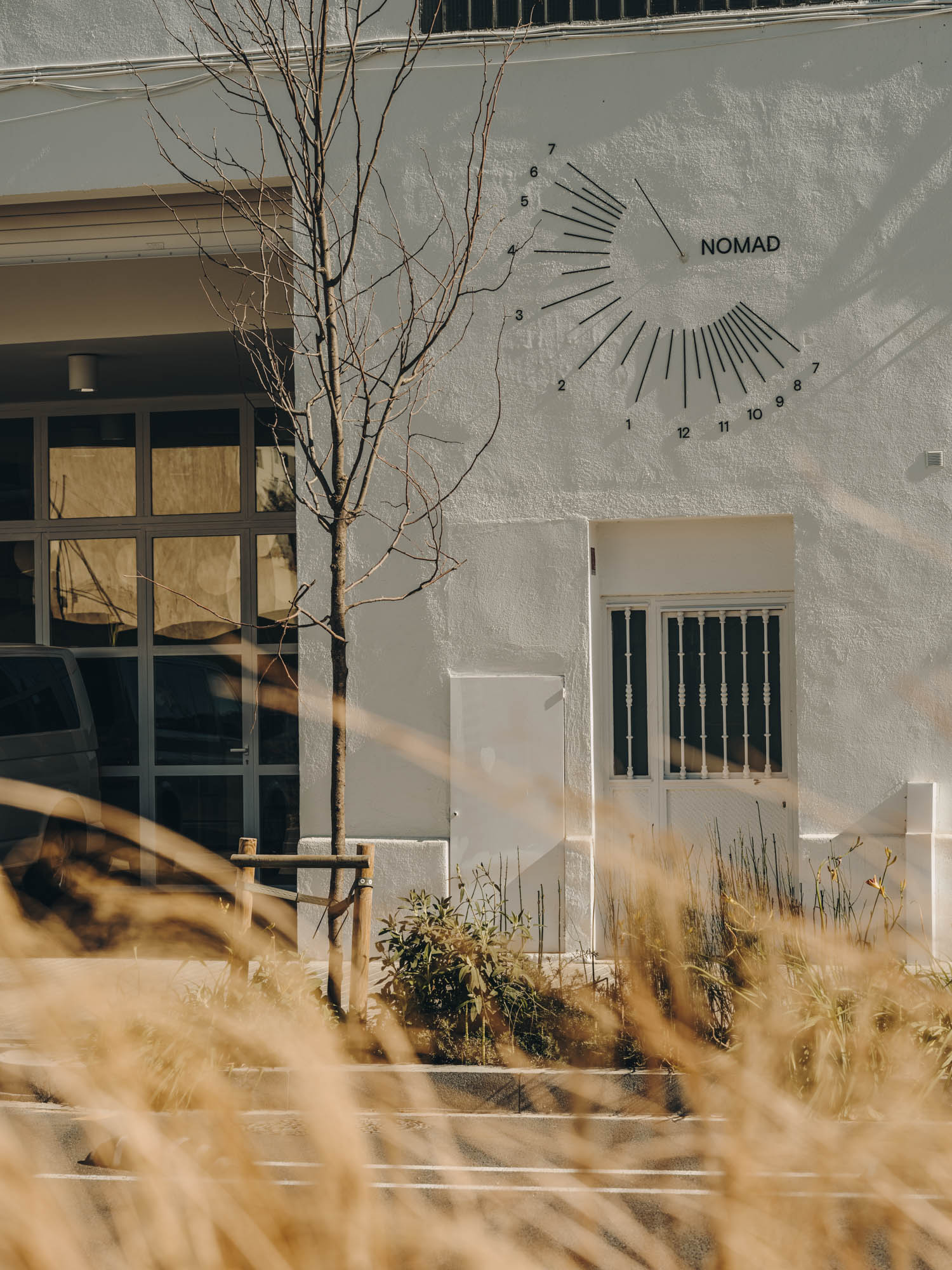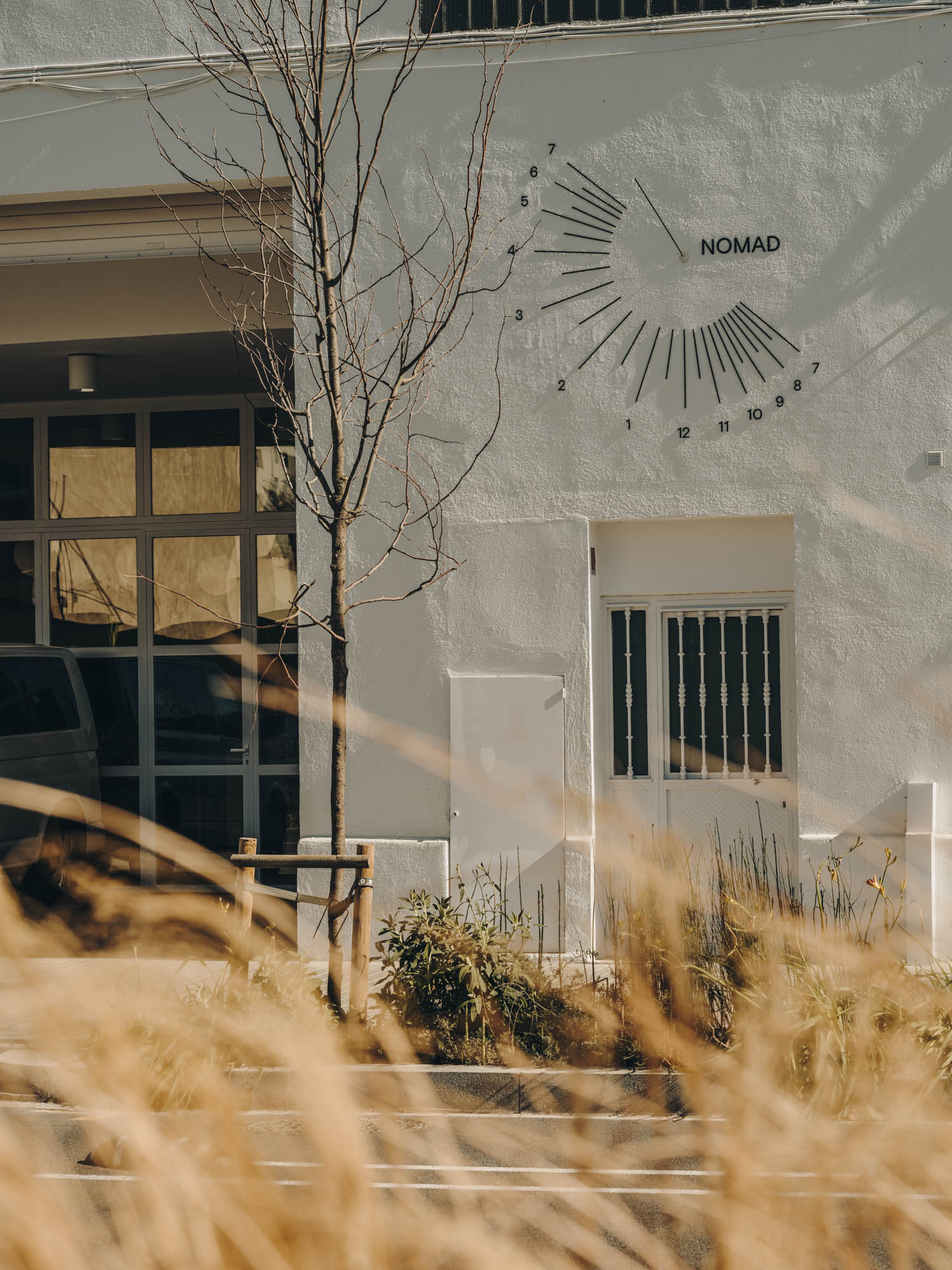 ---
Do you want to get your hands on this outstanding selection of coffees that we selected for the December box? Then make sure you place your order now by visiting our shop. We also have a special limited edition Christmas box with additional goodies and now offer optional UPS delivery to all countries.