The end of 2023 is nigh and what better way to end the year with than with an exceptional selection of coffees? I'm really thrilled to present to you the roasters that we picked for our European, Global and GEMS boxes for December and I here by invite you join me in bringing this year to a close in style.
Let these coffees be your moment of joy and happiness during the long dark winter days, at least if you live in the northern hemisphere. We invited six talented roasters to each share one of their very best coffees with us for our final box of this year and I hope you will like their coffees as much as we enjoyed selecting them.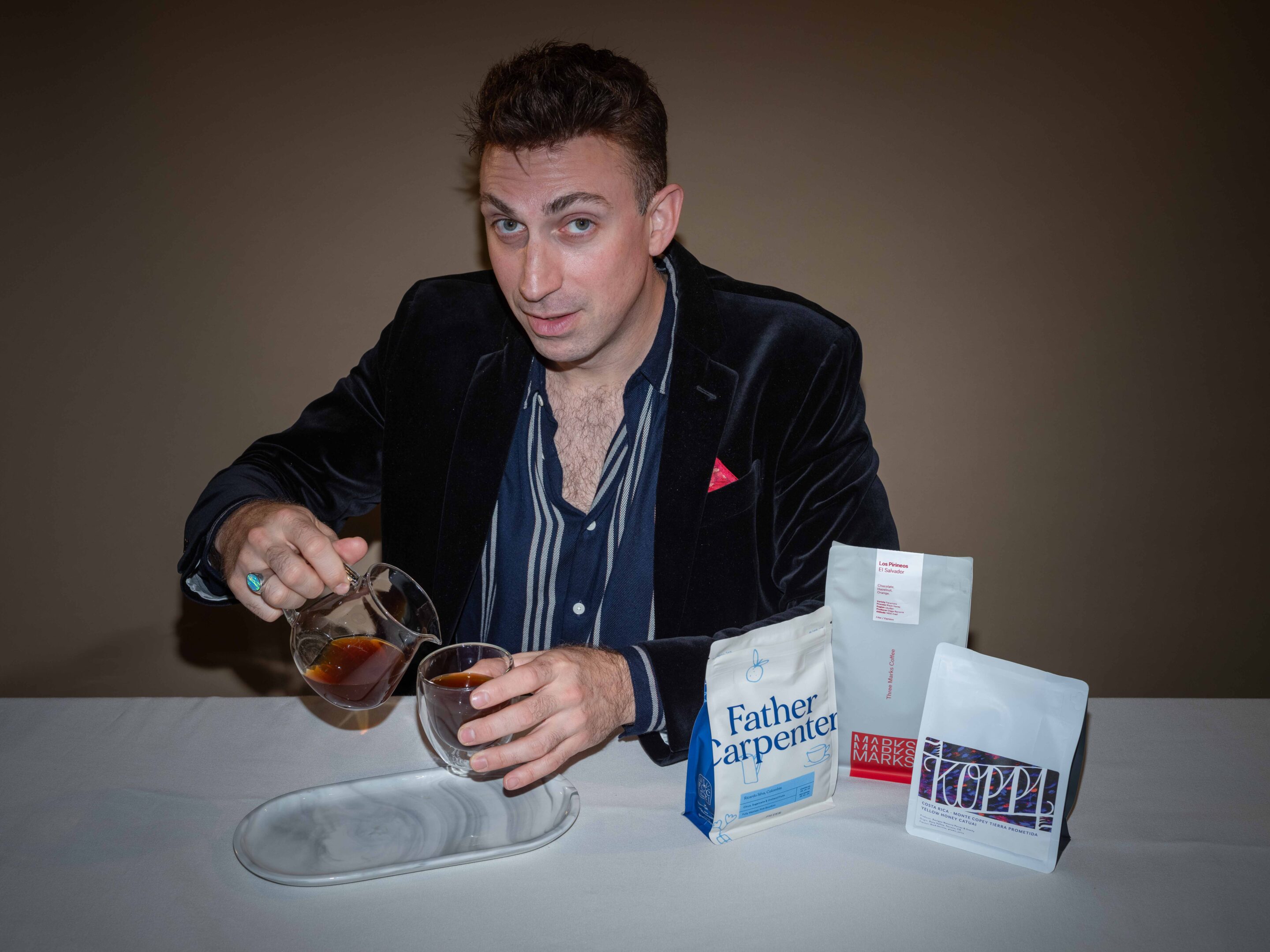 EUROPEAN ROASTERS FOR NOVEMBER
Father Carpenter from Berlin
Anyone who's been to Berlin in the past five years will most likely have either eaten or wanting to eat at the iconic Father Carpenter's café in Mitte. Originally founded by Kresten Thorgesen from New Zealand, FC as it is lovingly named quickly became an institution with its scrumptious brunch dishes, cosy patio and friendly service. A few years later, Kresten joined forces with Morgan Love, owner of yet another iconic Berlin café, Silo, to form Fjord Coffee roasters, a brand that we have featured many times since its early days.
In fact, when they just got started, I visited their roastery in the middle of winter, trying to make my way through knee-high snow from the S-Bahn station to my destination. Fjord have come a long way since then and continue to play a huge role in Berlin's buoyant specialty coffee scene. But who was to say that there was not enough room for one more newcomer?
A few months ago, Kresten decided to go solo and set up his own roastery under the name Father Carpenter. And that's not all. Next year, FC is setting up shop in Paris where Kresten and his wife will start a new life. In a recent call with Kresten, he explained that he was looking for a change of scenery after many years in Germany and that the French coffee scene was super exciting. I can attest to that.
For his Coffeevine solo debut, Kresten will roast for us a delicious fully washed Pink Bourbon from Colombian producer Ricardo Silva. This coffee is juicy and vibrant with a pleasant sweetness and very clean in the cup.
Koppi from Helsingor
Charles and Anne from Koppi have been close friends of mine for many years and there was a period when Koppi was our traditional December box partner. Then came something called Covid and a time of little contact when we each went our own way until Anne and I started hanging out again in different European coffee festivals this summer, usually in the presence of our dear friend Kris Schakman of Five Elephant and Kim Staalman (before she had a baby). The only time I got to see Charles in the flesh was at the World of Coffee in Athens and it was only a brief meeting. Before leaving, I asked him: "Charles, what happened to our tradition?" He just smiled at me over his vinyl decks and said: "Get Anne on board and we're on."
So, here we are. Koppi is back and I could not be happier. I adore these guys from the bottom of my heart not just because they're amazing people but because their coffees are simply exceptional. Anne is often travelling the world visiting their long-term partners while Charles runs the roasting shop back home. Tradition has it that we get one of their fine Costa Rican coffee and this December box is no exception.
For this edition, we will get a beautiful coffee from Monte Copey, a farm in Tarrazu that is run by brothers Enrique and Josue Navarro. It's sweet and fruity as you would expect from a yellow honey processed Red Catuaí.
Three Marks from Barcelona
The capital of Catalonia is popular for many reasons. It's a cosmopolitan city on the beach. It has endless culture, joie de vivre, sunshine and a favourite destination for northern Europeans who are seeking a fresh start. My best friends recently moved there and are having the time of their lives and who can blame them?
It is also the most exciting specialty coffee city in the Mediterranean. Since the early days when Jordi Mestre and others pioneered specialty coffee in Barcelona, the city's coffee scene has evolved at breakneck speed. These days, it is home to an ever growing number of roasters and exceptional coffee shops including the iconic Three Marks.
Founded by three friends who all share the same first name, Three Marks was an instant hit with locals and visitors alike. Though their flagship café is not exactly in the center of the city, it is sought out by all coffee enthusiasts who are passing through. We have featured this roaster many times in the past and they are always welcome guests in our box.
For their newest Coffeevine appearance, they will roast for us a delicious black-honey processed Pacamara from Diego Baraona's Finca Los Pirineos in El Salvador. We've featured Diego's farm in both 2020 and 2022 and each time, his coffee was a crowd favourite. Now Three Marks will get a chance to show us what they can do with it. Expect a deep and rich cup with notes of plum and brown sugar.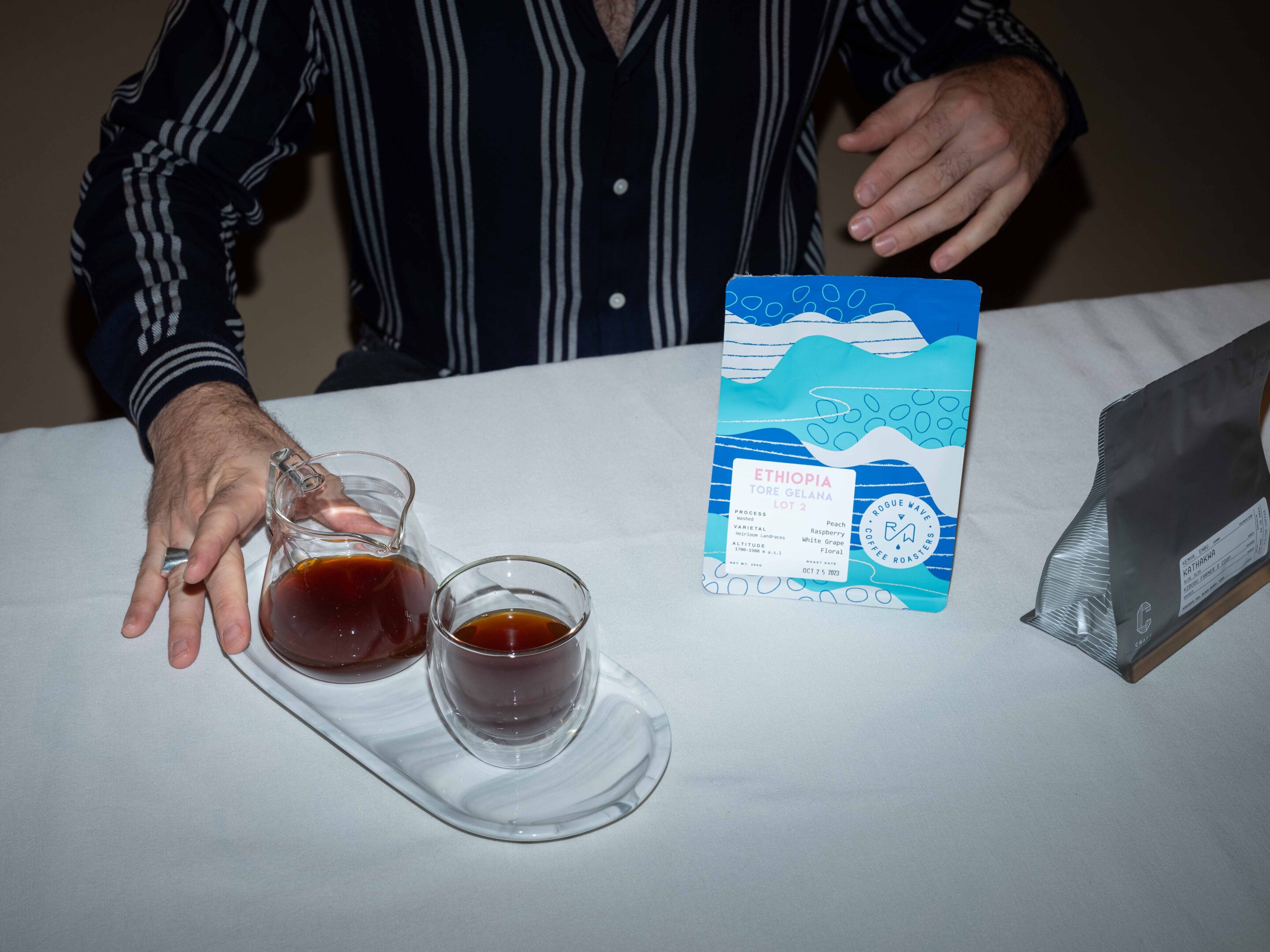 GLOBAL ROASTERS FOR OCTOBER
Rogue Wave from Edmonton
If you have been an avid Coffeevine fan for a while then you'll know that Canadian roasters have played an outsized roll in our coffee boxes compared to any other non-European country. I even offered a Canada special a few years ago with three coffees from three distinct Canadian roasters in our regular box. Since then, I've kept a close watch on what is happening 'north of the border' with the US. In fact, one of the two launch partners for this Global Coffeevine box was Subtext from Toronto.
Now, we are venturing further West by teaming up with Rogue Wave from Edmonton. This roaster was originally founded by two friends named Dave (Walsh and Laville) who were amongst the firsts to bring specialty coffee to this part of Canada. In 2018, Ply Parasj joined the company and his subsequent victories at the Canadian Aeropress Championships and Brewers Cup propelled Rogue Wave to national and international fame.
The team is super committed to its staff and is a certified Living Wage employer in the state of Alberta while it also pours a lot of energy and love into its relationships with farmers around the world. For its Coffeevine debut, Rogue Wave will be roasting for us a floral and delicate washed Ethiopian coffee from Tore Gelana in the Oromia region of Ethiopia.
Craft from Hong Kong
Since launching this Global box, we have already featured three absolutely brilliant roasters from the Far East, each showcasing their unique take on specialty coffee. After Japan and South Korea, we're now venturing to Hong Kong and teaming up with one of the city state's most legendary micro roasters. Founded in 2017 by former World Cup Tasting Champion Lok Chan, Craft is a labour of love through which Lok and his small team showcase the finest coffees they can find.
Innovation and quality sit at the heart of Craft's approach to sourcing coffee and they proactively engage with producers to share ideas on new growing or processing techniques that can have a positive effect on the cupping score, which in turn benefits the coffee growers and their communities. Craft runs two coffee shops in Hong Kong and its very cool metallic branding and look gives it a very futuristic edge.
For their Coffeevine debut and the first representation of any roaster from Hong Kong, Craft will roast a classic washed SL28 & SL34 Kenyan coffee from Kathakwa. This coffee has all of the characteristics that we love in a washed Kenyan coffee. It's bright, it's sparkling and it's incredibly tasty.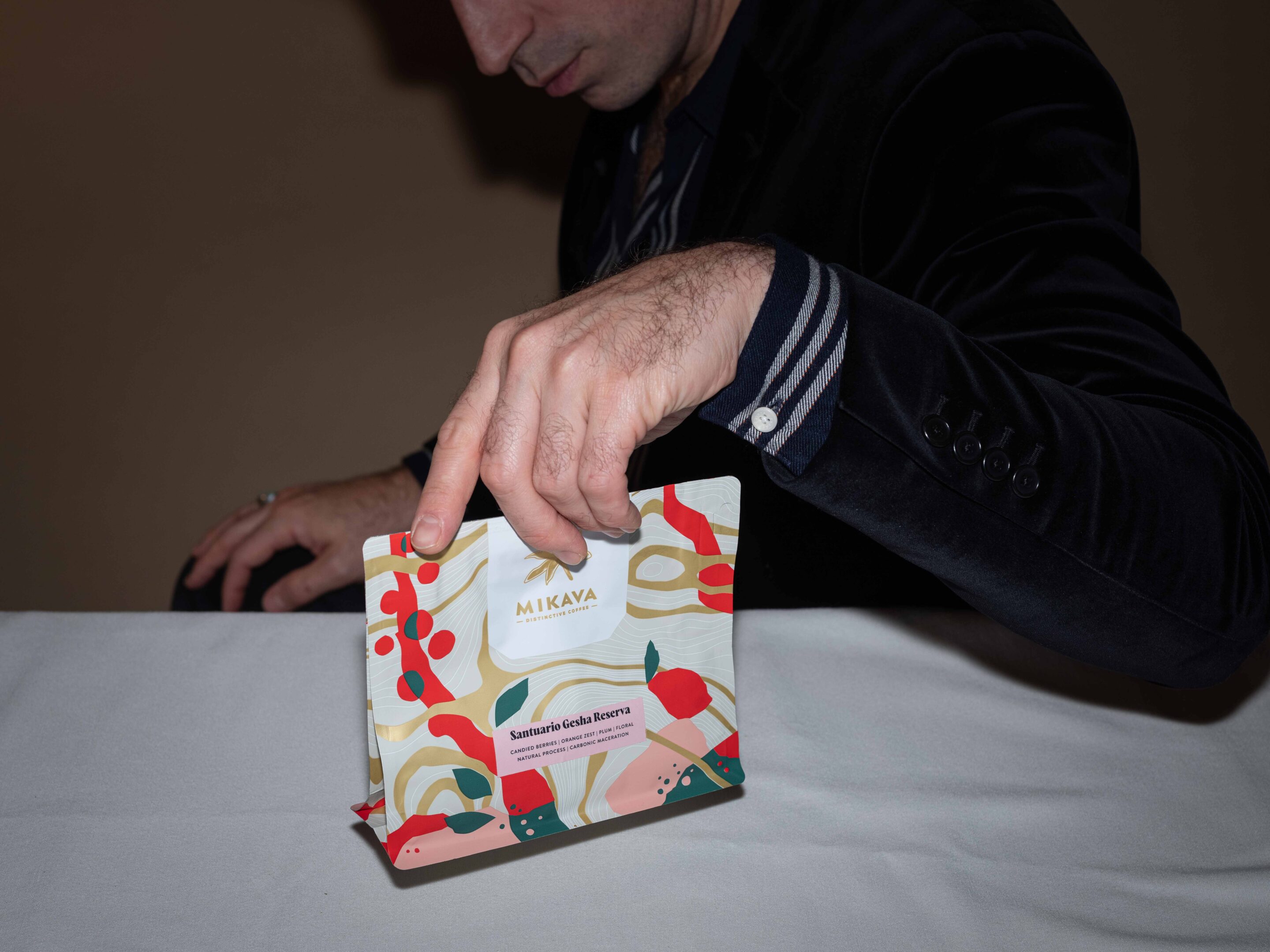 GEMS #14
For the next GEMS edition, we've invited a rather iconic outfit called Mikava whose owners spend their time between their farms in Colombia and their roastery in Portland. Mikava was founded by father and son duo Paul and Kevin Doyle after their visited coffee growing regions in Colombia back in 2013 and deciding there and then that they wanted to follow their passion for specialty coffee by buying their own Finca. These days, they own two farms, Marseilla and Santuario, where they grow a number of different coffee varieties including the prized Gesha and Sudan Rume.
Paul was one of the first coffee farmers in Colombia to employ the carbonic maceration process to bring out very specific qualities in his coffees resulting in very high scoring micro lots that are highly sought after by budding coffee champions and cafés alike. In 2022, Shih Yuan Hsu won the World Brewers Cup with a coffee from Mikava and this year, Mikava supplied contestants in all major Championship categories at the World of Coffee in Athens. Pierre de Chantérac ended up winning the cezve/ibrik championships with his Mikava coffee.
When we cupped their submissions for this GEMS edition, both of their coffees simply blew our socks off. Ideally, I would have liked to include both but we had to settle on one and that became the natural and carbonic macerated Gesha from Finca Santuario. It's intensely floral and fruity with a strawberry sweetness. A stunner.
---

We bring you one step closer to the world's best roasters.
You can choose between from our European, Global and GEMS selections or simply order them all in our brand new 'total package' box. Find out more on the product pages or view our shop to see all options.
You can order this selection until 14.12.2023 / All December boxes will ship on 15.12.2023