It was shortly after new year's day 2014 that I walked into Lot Sixty One to grab an early morning coffee on my way to work. Florian Hessel was behind the bar and after handing me a flat white to go, he mused: "So, the guys from the London Coffee Festival were here recently and they were wondering if there is any potential here to host an Amsterdam Coffee Festival. What do you think?" "Really? Already? Amsterdam is nowhere near as advanced as London. I don't know man, I am not convinced," was my honest reply.
On the other hand I could totally see why an organization like Allegra Events would be throwing an eye across the Channel. There is probably no other city in Europe where the specialty coffee scene has experienced the kind of growth that the Dutch capital witnessed in the last 2 years. Since I started blogging about it, Amsterdam has welcomed a brand new and truly excellent coffee spot almost every 3-4 weeks. For a city where specialty coffee was more of an exotic rarity only a few years ago, that is quite a remarkable change.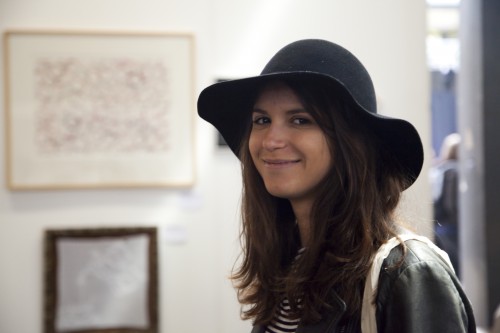 So the months went on and no one quite knew what kind of festival to expect. Then came the unexpected moment when Moniek Smit, local head of the organizing team, reached out to me to invite The Coffeevine to collaborate with the festival and finally pull me out of the darkness. What she offered was quite astounding and a very unexpected but welcomed recognition of our efforts to promote the local specialty coffee scene. So it was set. The Amsterdam Coffee Festival and The Coffeevine would work together.
Over the next few weeks I wrote an extensive article for Caffeine magazine (read the article here), which was published just in time for the latest London Coffee Festival where I was also present in person. The article got some really amazing reviews because it put Amsterdam's coffee scene in the spotlight. When most foreigners think of coffee shops in Amsterdam they rarely think of a beautiful unwashed Yirgacheffe or that little micro roastery hidden away near Leidseplein. Instead they think of Dampkring or Boere Jongens where you walk in sober and come out happy. Not completely dissimilar to how you feel after you've had a great cup of coffee except you don't get blood shot eyes and walk like your legs are made of silly putty.
The first day was quite a good day for us. We managed to speak with lots of people […] and got great feedback for our coffee tasting box.
During the London Coffee Festival I managed to catch up with a lot of super interesting people and create some very promising new business relationships with roasters from all over the UK. I was really glad to hear how positively they reacted towards our recently launched coffee subscription service. Indeed, some of them will soon be making an appearance in one of our coffee tasting boxes so don't miss out on your chance to sign up today!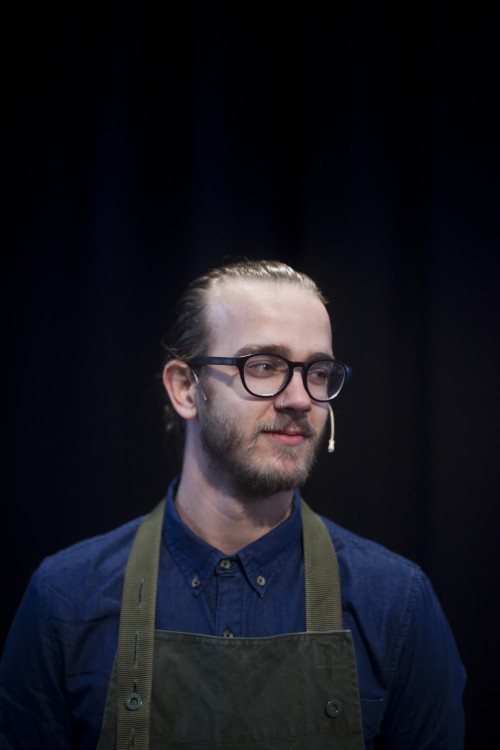 Totally caffeinated and euphoric from the wonderful two days in London, I came back to get to work on our contributions to The Amsterdam Coffee Festival, which was scheduled to happen on the 2nd and 3rd of May. I kept a close watch on the list of exhibitors as it kept growing and growing. I was pleased to see so many small coffee roasteries being listed as exhibitors along side the larger boys and us. It seemed like the organizers were aiming for a very rounded portfolio for the festival although at that point in time I was not sure whether all of these small roasteries could actually afford a stall there. We certainly couldn't.
In the run up to the official opening I threw together a lively article – my first one ever in Dutch – for the festival guide, which was being sponsored by Koffie T Cacao (read the article here) and pulled in a few favours from close friends to help us pack 4.000 samples of beautifully roasted coffee for our launch promotion. Moniek was so kind to offer us the opportunity to place something in the goodie bag and as this coincided very nicely with the launch of our brand new website, we approached Single Estate Coffee Roasters to custom roast 80kg of their wonderful Colombia Las Esmeraldas coffee for us. Needless to say we spent 3 entire days single handely measuring 15g of coffee for each sample, putting the coffee in a little bag and then placing the coffee plus a small brew guide in a specially printed envelope. We just about managed to get it all done in time, with the outstanding help of around 10 people. On Thursday 1st of May we delivered the 4.000 samples to the festival. Jeeez. Big job done.
The next morning we published our new website, despite a very anxious night with little sleep due to an issue with the new nameservers, and then jumped on our bikes to head over the NSDM for a day of coffee festivities.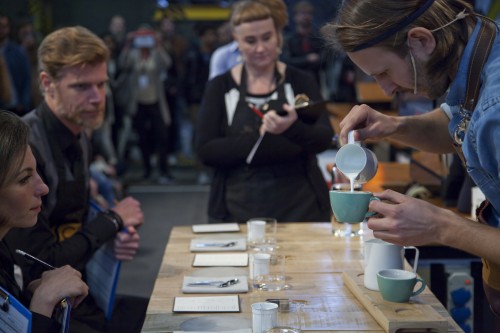 What could we expect from the actual festival? Would it live up to the expectations? How would the public react to such an event?There were a lot of questions that were floating around in my head. Only one way to find out!
The space itself is just stunning. The massive big hall, which doesn't just house several funky looking boxes that also double as offices for small businesses but also plays home to a big skate rink and a large event space, is one of Amsterdam's only accessible industrial relics. A small city like this never had many factories in its immediate vicinity but disused buildings by multinationals like Shell are currently being reclaimed and transformed into vibrant new spaces. As you entered the festival you first saw the various food stalls on the right, which I personally found slighly disappointing in terms of variety. Then you hit the True Artisan bar where a lot of local coffee roasters and baristas showcased their coffees and skills, for a few hours each. When we arrived, Espressofabriek had its go. We picked up 2 flat whites and headed over to the roasting area where Kees Kraakman was busy roasting an Indonesian coffee.
The festival itself was a great initiative and offered a great opportunity for local roasters and baristas to reach out to potential new customers.
The heart of the festival area was made up of small to large stalls by big companies like Coffee Company, Starbucks and Bocca while smaller, more boutique roasters like Ozone and Single Estate were also present. Certainly, a coffee festival would not be complete without a fair representation of non-coffee products such as tea, water, chocolate and equipment, however it would have been good to have a more pronounced representation of small coffee roasters. In hindsight this is one thing I missed the most.
The back of the festival area was reserved for the performance stage where various competitions such as the Dutch Barista Championship, The Brewer's Cup and the Dutch Latte Art Championships were held. It was always interesting to witness how the majority of people flocked to the back of the festival whenever someone was giving their all to win a particular competition. Sadly it was often difficult to see what was actually happening on stage unless you were right at the front.
The first day was quite a good day for us. We managed to speak with lots of people who were just as excited about the festival as we were. We also used this opportunity to show off a mock up of our tasting box, which we are currently finalizing for our launch in June. The feedback we got was pretty amazing and we walked out that afternoon with a good feeling in our bellies and dangerous levels of caffeine in our blood.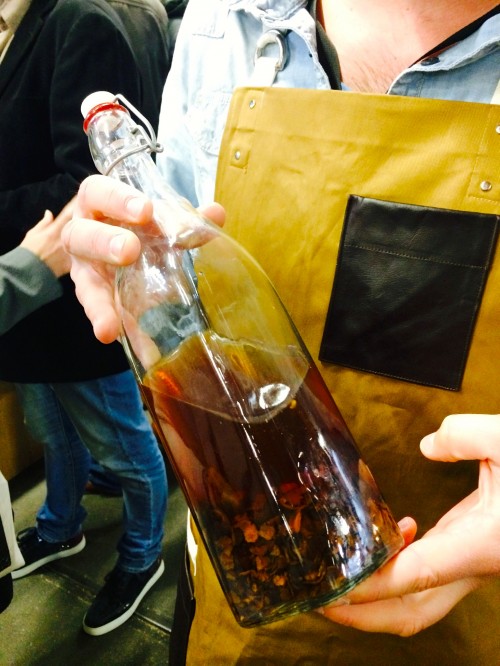 Around noon the next day we came back and caught up on the previous day's gossip. We were indeed glad to see that Koen had won the Dutch Barista Championships although likable Kimmie also put up a great performance. The second day, the festival was open to the public and indeed, it was pretty busy. Paul and Lisa from Sweetcup, who we bumped into on the ferry even told us the queue to get on the ferry at Centraal Station was so huge that people had to let fully ferries depart. Luckily where we were the amount of passangers was more than manageable.
As we approached the NSDM ferry terminal we saw plenty of people with The Amsterdam Coffee Festival Tote bags and we smiled to ourselves knowing that each and everyone of them would be taking home a beautiful sample of freshly roasted coffee, courtesy of The Coffeevine. It was hard to miss that there was a lot more activity going on that day. In parts it was even necessary to push your way through the crowds to get from a to b. For exhibitors this meant they could give their samples to a lot more people while also selling the odd chocolate bar or bag of coffee. For the baristas and roasters who were showcasing their work at the True Artisan bar it was a lot more stressful and virtually impossible to tell customers anything about their coffees. Personally I would also have put the stall selling their coffees right next to the bar so that anyone picking up a freshly pulled Espresso can then also be told something about the beans and possibly take some home.
If you didn't come for the coffee then the festival still offered loads of interesting things to discover. For one, there were lots of non-coffee workshops on topics such as tea or chocolate and a lot of exhibitors focused on healthy snacks, locally made chocolate bars or cool accessories for home use, such as Keep Cup. Even our friends from Airbnb were present with a little ice cream kart and a wheel of fortune.
Looking back at a very exciting and interesting two days, it's very easy to say that the festival itself was a great initiative and offered a great opportunity for local roasters and baristas to reach out to potential new customers. I am also sure that the organizers, including Jeffrey from Allegra who we spent a long time talking to, went home with a list of improvements and suggestions to make the next edition even better.
We are definitely very grateful for the opportunities we were offered and once again thank Moniek and her whole team for a wonderful experience. I am sure they are now enjoying a well deserved week off!
All photos courtesy of Thijs Gerbrandy photography