I'm really excited to share with you the lineup for the upcoming June 2022 Coffeevine box featuring a brand new selection of bombastic coffees from three super talented roasters.
I always try to hunt down the freshest, most outspoken and unique coffees I can find. Sometimes, in particular parts of the year, that might mean that one or two origins are very prominent. In recent months, we had a lot of Ethiopian coffees that were fresh in season at the time and as we slowly progress towards the summer, other origins will come into focus more and more.
For this next Coffeevine box, I cupped a series of coffees together with Rob Clarijs who is not only one of our May 2022 roasters with his new venture A Matter of Concrete but who was also kind enough to offer his roastery as a cupping room the other week. There were a lot of stunning coffees on the table but we ultimately had to settle on three. And these three come from two brand new Coffeevine partners and one all-time favourite who is back for a fresh feature.
Let's meet them and their coffees.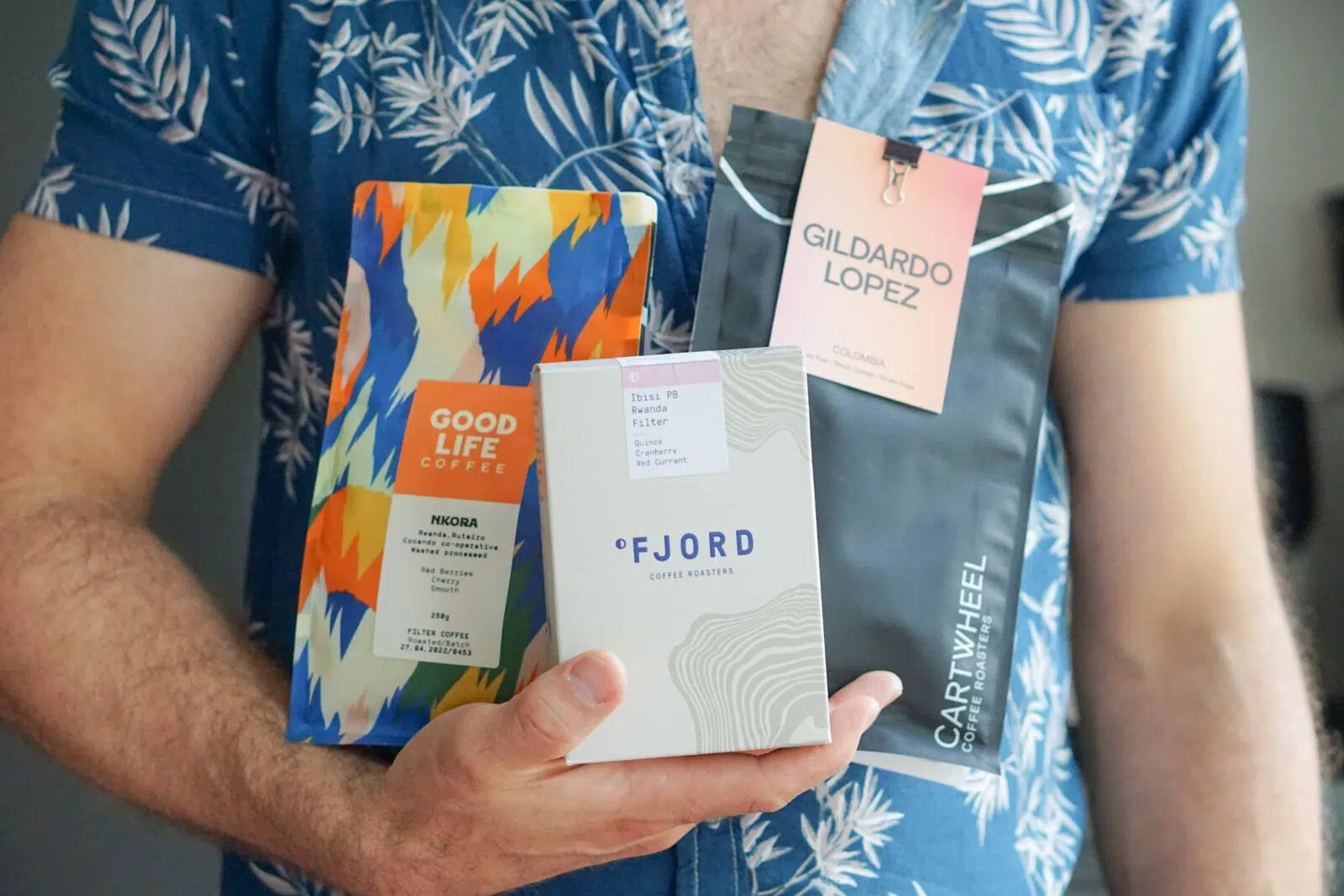 ---
Good Life Coffee
Let's begin the introductions of new roasters with this Finnish outfit from Helsinki. Good Life Coffee has been on our wish list for many years and different circumstances always prevented us from going into partnership with eachother. Until now.
Founded by Lauri Pipinen in 2014 on the back of his already highly successful coffee bar in Helsinki's Kallio district, Good Life Coffee has since become one of the country's best known roasters with many competition triumphs under its belt too.
They focus on sourcing outstanding coffees and roasting them to bring out sweetness and clarity. A recent rebranding saw them introduce super colourful new bags that really pop out.
For the upcoming June 2022 Coffeevine box, Good Life Coffee will be roasting for us one of the first washed Rwandan coffees of the season, this one coming from Nkora. This processing station on the shores of Lake Kivu is the oldest in the country, having been set up back in 1957, years before Rwanda gained independence from Belgium. It's known for producing super juicy, fruity and truly delicious coffees.
Available with separate profiles for filter and espresso. Order your box in our shop.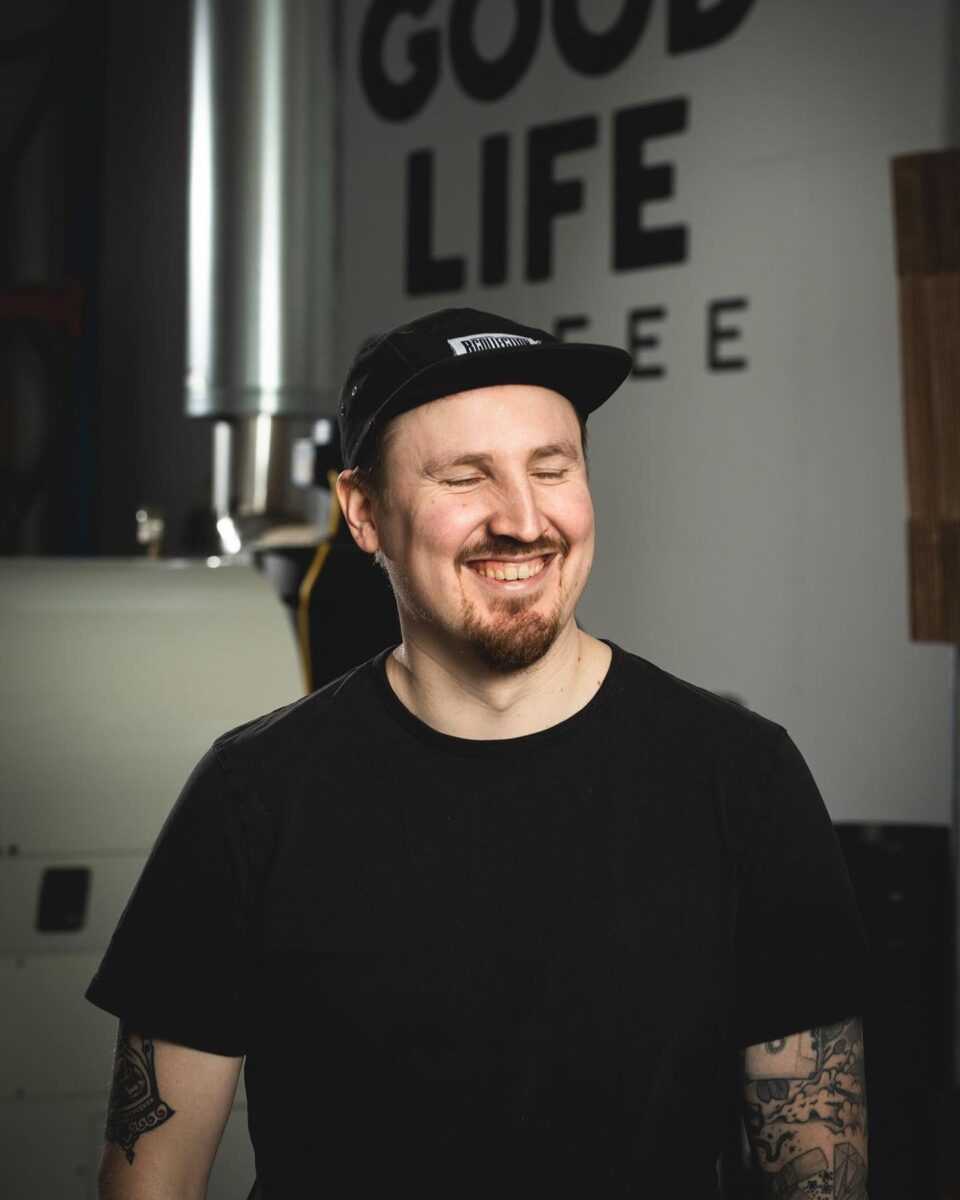 Cartwheel Coffee Roasters
The second Coffeevine newcomer in June is from Nottingham in England. Founded in 2015 by Alex Bitsios-Esposito who spent much of his childhood years working in his mum's café and getting acquainted with coffee culture from an early age, Cartwheel was the city's first true specialty coffee shop with its own in-house roastery.
Before starting his own business, Alex was really inspired by other pioneering roasters who were putting relationships with farmers and outspoken flavours first. He and his wife Becci who helped to set up the business, made it their mission to put traceablity at the core of this new business and to let the terroir of each coffee shine. This was somewhat of a novel approach in Nottingham at the time where Italian style high street coffee chains reigned supreme.
In 2019, roaster Ted joined the company and is now in charge of the green buying and QC. For the upcoming June 2022 Coffeevine box Cartwheel will roast a really delicious Pink Bourbon from Colombia's Gildardo Lopez who runs his family-owned farm in western Huila. This is a bright and fruity coffee with lots of sweetness.
Roasted with a single profile for filter and espresso. Order your box in our shop.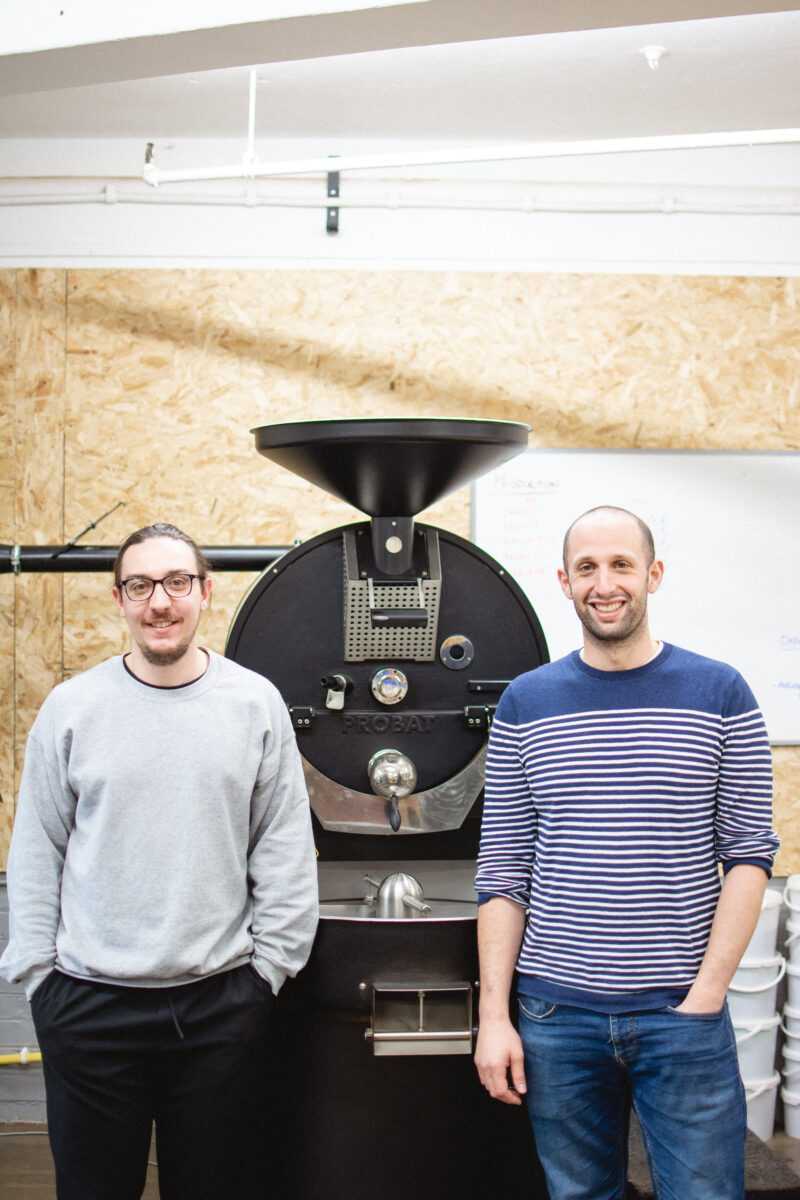 Fjord Coffee Roasters
Our returning roaster in June is none other than Berlin based darling Fjord Coffee who we last featured with a spectacular natural Ethiopian coffee back in May of 2022. It's basically been extractly one year since they last appeared in one of our boxes and we're super glad to have them back.
Originally founded as a joint venture between Father Carpenter's and Silo Coffee, Fjord has since become a hugely successful business in its own right. They source many of their coffees directly from selected farmers in Colombia, Brazil and El Salvador and their uncompromising approach to quality means that every one of their coffees is a real flavour bomb.
For the their upcoming return, they will be roasting our second washed Rwanda of this box and this year, however, this one is a Pea Berry from Ibisi. This coffee is full of red currant and cranberry acidity and juiciness and tastes absolutely delicious.
Available with separate profiles for filter and espresso. Order your box in our shop.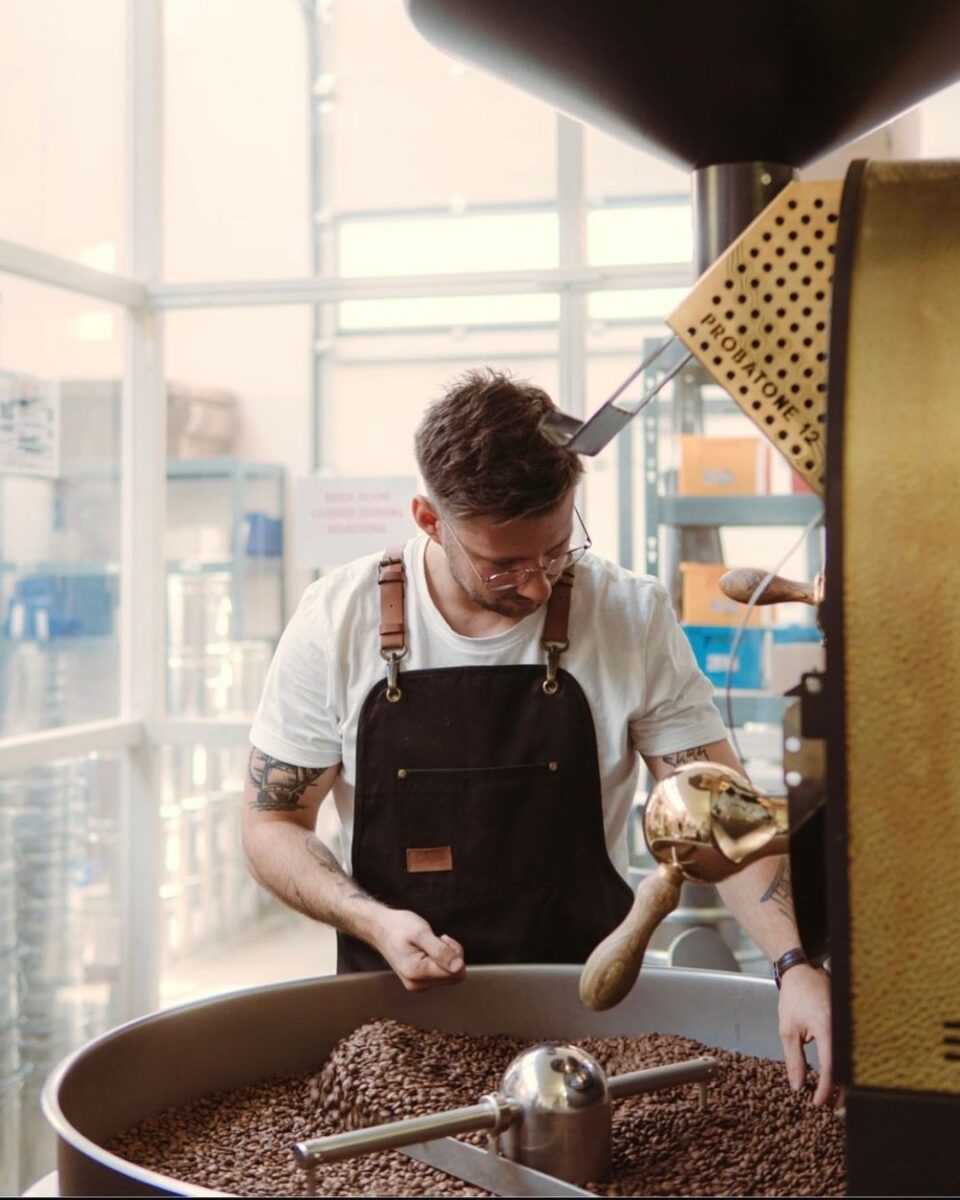 ---
To order this super tasty box, visit our shop now where you can choose your ideal box type, number of bags and roast profile. Pre-orders close on 15.06.2022 with all boxes shipping on 20.06.2022