The leaves outside my window are getting bigger every day and further out of the city, the tulip fields are in full bloom. Combine this with balmy spring temperatures and you've got proof that winter is definitely behind us now.
This change of seasons and nature in general inspired my selection of coffees for the upcoming May 2022 Coffeevine box that will feature a lineup of all natural processed coffees for the first time in years. It just so happened that these three coffees were the most delicious and interesting ones on the cupping table last week and it would be rude not to share them with you.
For the May coffee subscription box, we're also teaming up with two new roasters, A Mattter of Concrete and Hard Lines who will be joined by our all-time favourites from Sweden, Drop Coffee.
If you're not already in the mood then this box will undoubtedly get you there. Now, let's meet the roasters and their coffees.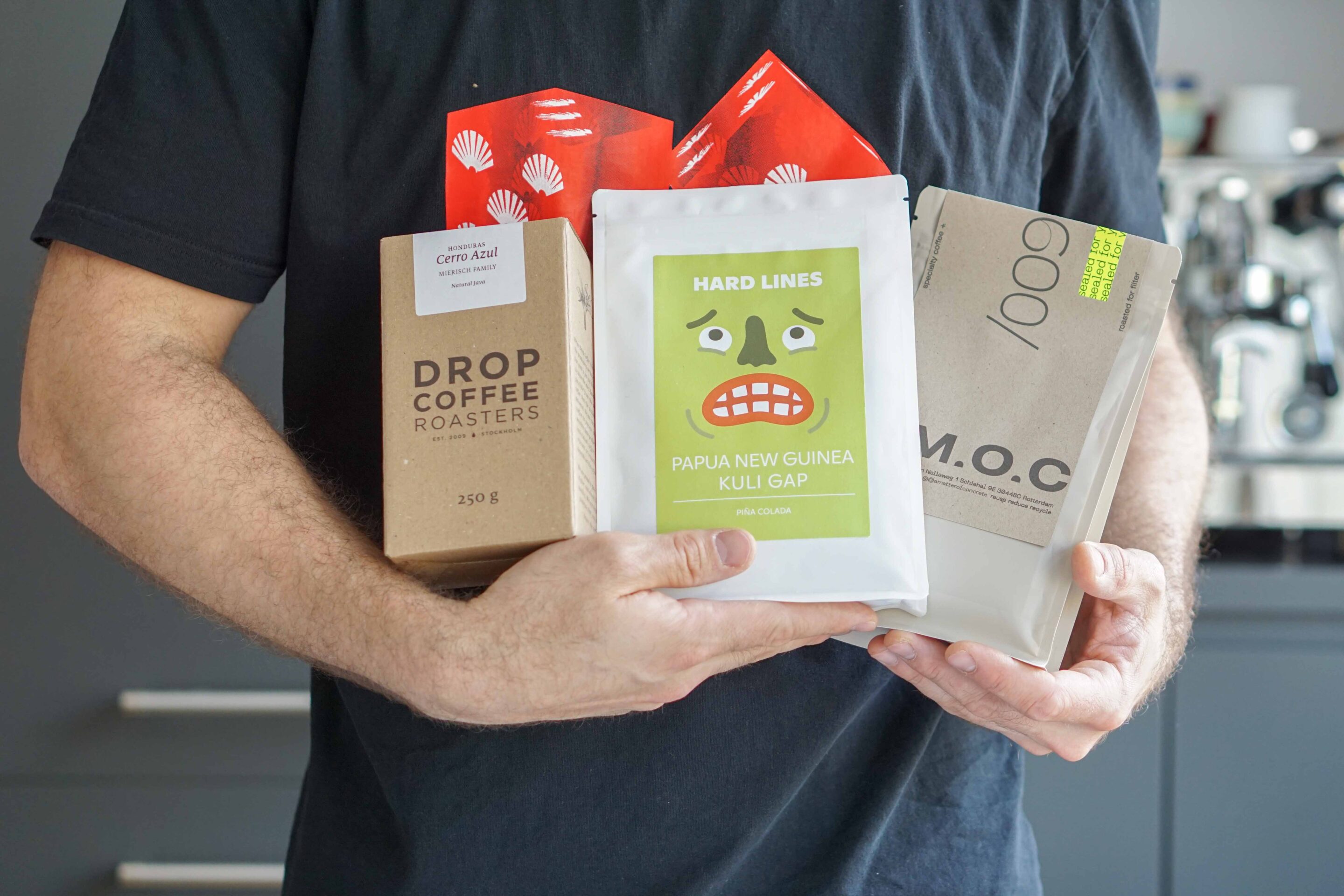 ---
A Matter of Concrete – A.M.O.C.
The latest venture by award-winning barista Rob Clarijs is a high tech roastery housed inside the former Van Nelle factory in Rotterdam. Rob originally found his love for coffee while living in Copenhagen and prior to starting A.M.O.C. he already had a roastery called De Zeeuwse Branding.
He's incredibly passionate and detail oriented. For him, everything comes down to exact measurements. This meticulous approach led him to winning the London Coffee Masters twice, in 2019 and 2021, and informed his decisions while putting together his new roasting business.
There, he roasts on a Loring S35 and uses a Sovda Color Sorter, which allows him to bring out the very best flavours, even in coffees that might not have been processed to the highest standards. He's always curious.
Rob has been on our wish list for a long time and we're thrilled to finally give him the podium. For our upcoming May 2022 Coffeevine box he will be roasting a very interesting and unusual natural-processed coffee from Bali in Indonesia, the first coffee from this exact origin to ever be selected for one of our boxes. It's made up of the S795 and Cobra varieties and has notes of lavender, rose hip and black tea.
Available with an omni-roast profile.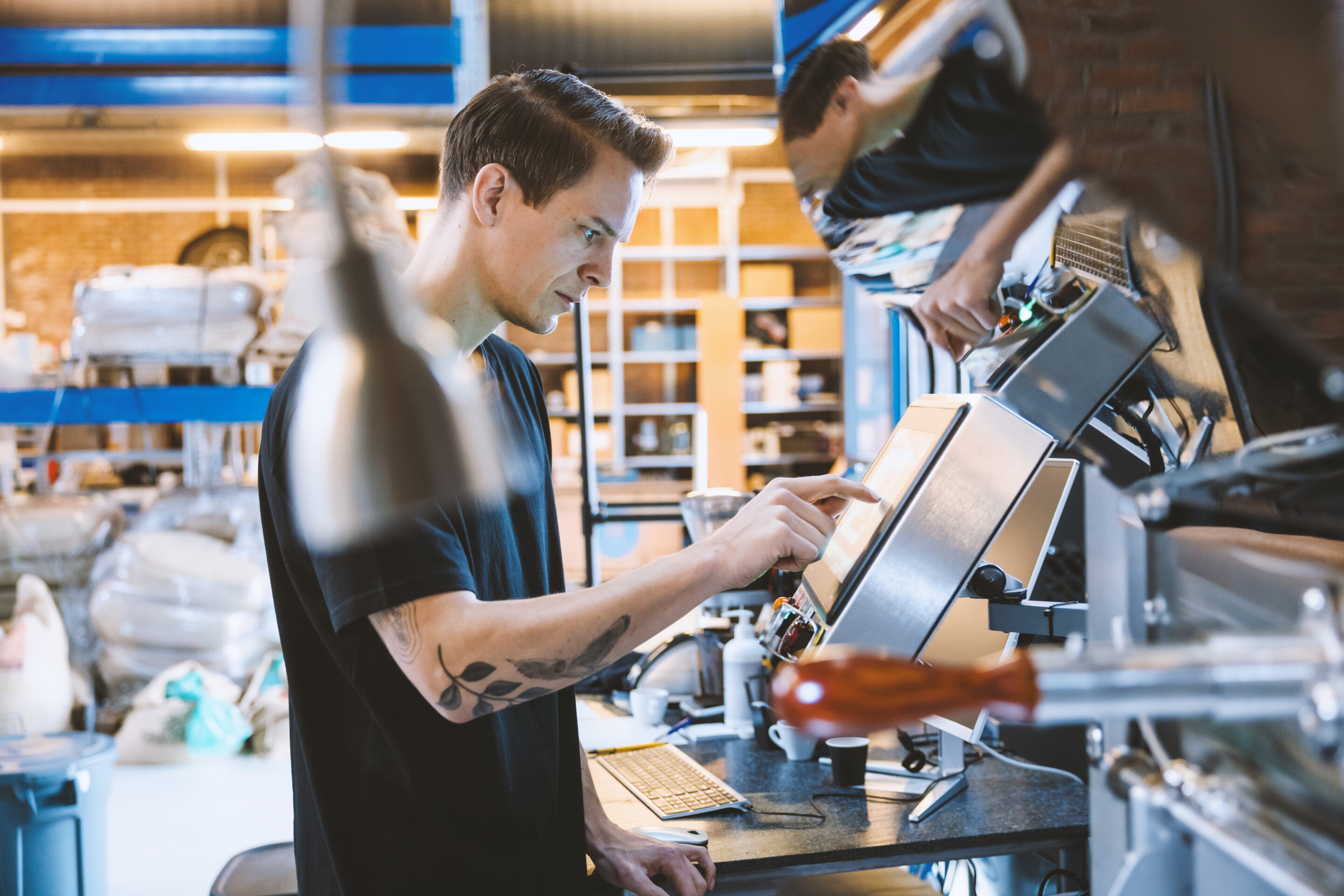 Hard Lines
It has been a very long time since we last featured a Welsh roaster. In fact, Wales has only ever been represented once, by Coal Town in 2017. Given how much we love working with British roasters, this is a pity. It is, therefore, a great joy to welcome Hard Lines from Cardiff to the Coffeevine family in May.
Founded by university friends Matthew Jones and Sophie Smith, Hard Lines is the perfect example of a specialty coffee roaster that is very serious about coffee but doesn't take itself too seriously. This brings to mind the likes of Friedhats, Wide Awake or Calendar from Ireland whose labels are actually designed by the same illustrator as Hard Lines'.
When I told Matt that I noticed this family resemblance, he said: "Yep, the designer you refer to is my girlfriend Cadi. We're very good friends with Zarah and Dan."
Hard Lines will make its Coffeevine debut with a very funky and exotic natural-processed coffee from Papua New Guinea that is simply described on the label as 'Piña Colada'. Nuff Said.
Available with separate profiles for filter and espresso.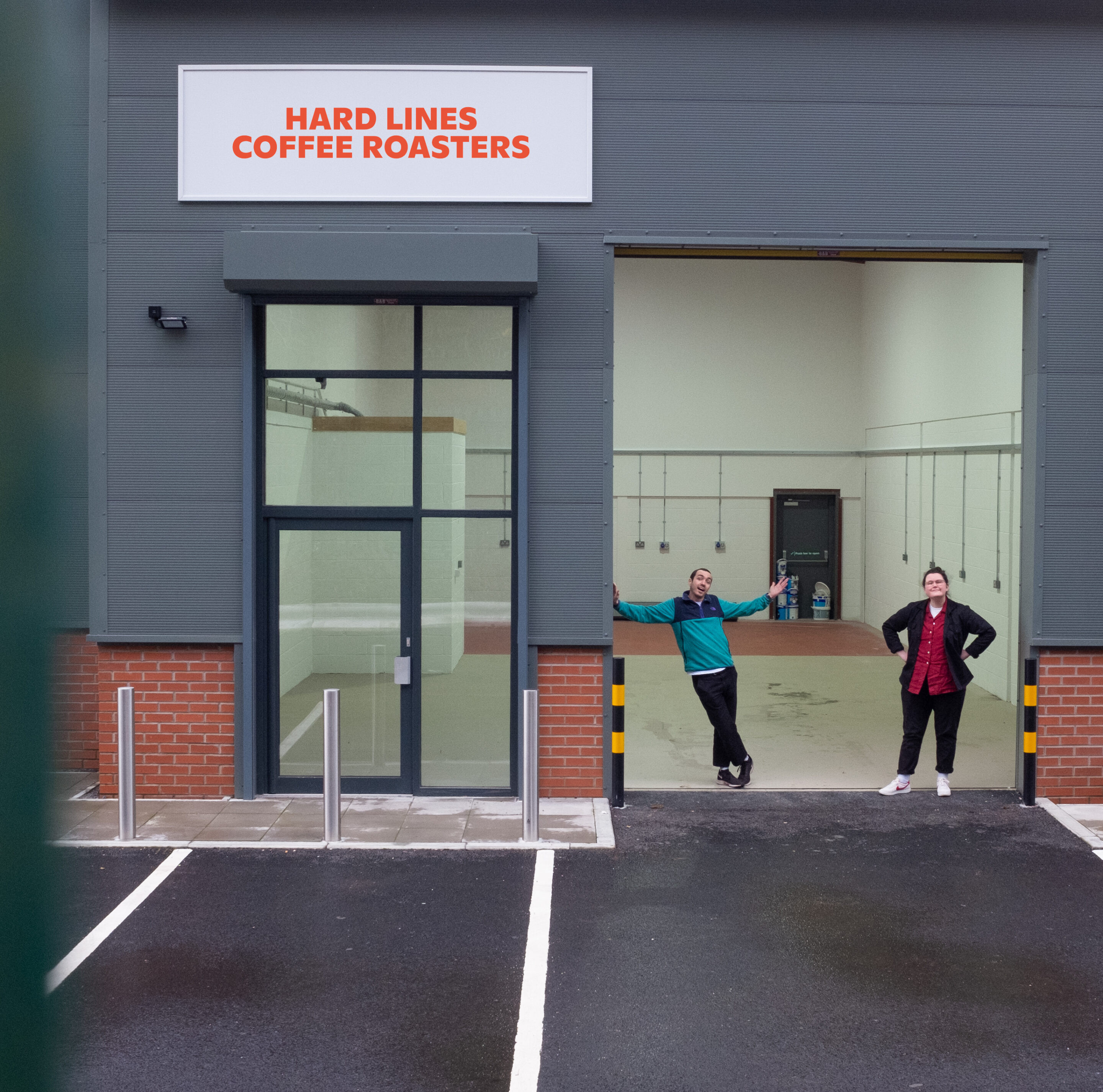 Drop Coffee
The third and final roaster who will be joining the May 2022 Coffeevine box is an all time favourite of ours and someone we have been working with for many years. Drop Coffee from Stockholm probably doesn't need much of an introduction but in case you're not familiar with this stalwart of Nordic coffee culture, well, you should be. 😉
Originally founded by Joanna Alm and Erik Rosendahl and currently co-owned by Joanna and her partner Stephen Leighton of Has Bean fame, Drop Coffee is synonymous with absurdly delicious coffees, direct trade and winning one award after the other.
It's a real joy to have Drop Coffee back in one of our boxes, this time with a very curious natural-processed Java variety from the Cerro Azul in Honduras. This coffee has a jam-like mouthfeel and offers notes of papaya and cacao nibs. YUM!
Available with an omni-roast profile.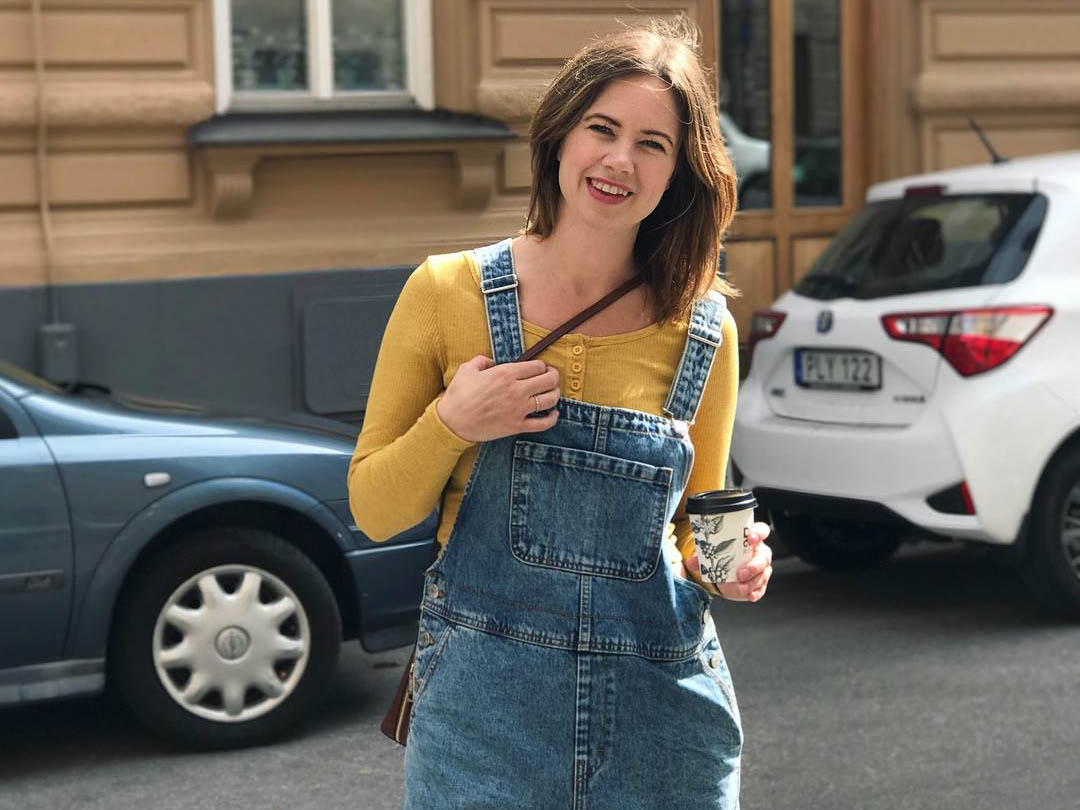 ---
To order this outstanding box, visit our shop now where you can choose your ideal box type, number of bags and roast profile. Pre-orders close on 15.05.2022 with all boxes shipping on 20.05.2022