Last week, I hosted my first real life event since the pandemic began and it was an absolute hit! For the first time in almost two years, I brought together Coffeevine subscribers, coffee lovers and curious folk to join me for a public cupping in Helsinki where almost thirty of us tasted, scored and picked the three coffees for the upcoming November 2021 Coffeevine box.
Needless to say, it was absolutely wonderful to share this experience with old friends and new friends alike and I was particularly pleased that the coffee that was submitted by our guest roaster that evening, Frukt, was picked as one of the three coffees. Founder Samuli Pääkkönen was there to receive the great news and overjoyed that he now has a new chance to follow up his smashing Coffeevine debut from 2019 that won him the 'Best Coffee' Coffeevine award that year.
This box will thus bring together one old friend and two new Coffeevine partners, Round Hill from the UK and Ineffable from Spain who are marking their long overdue premieres in the upcoming November 2021 box. Let's meet the roasters and their coffees.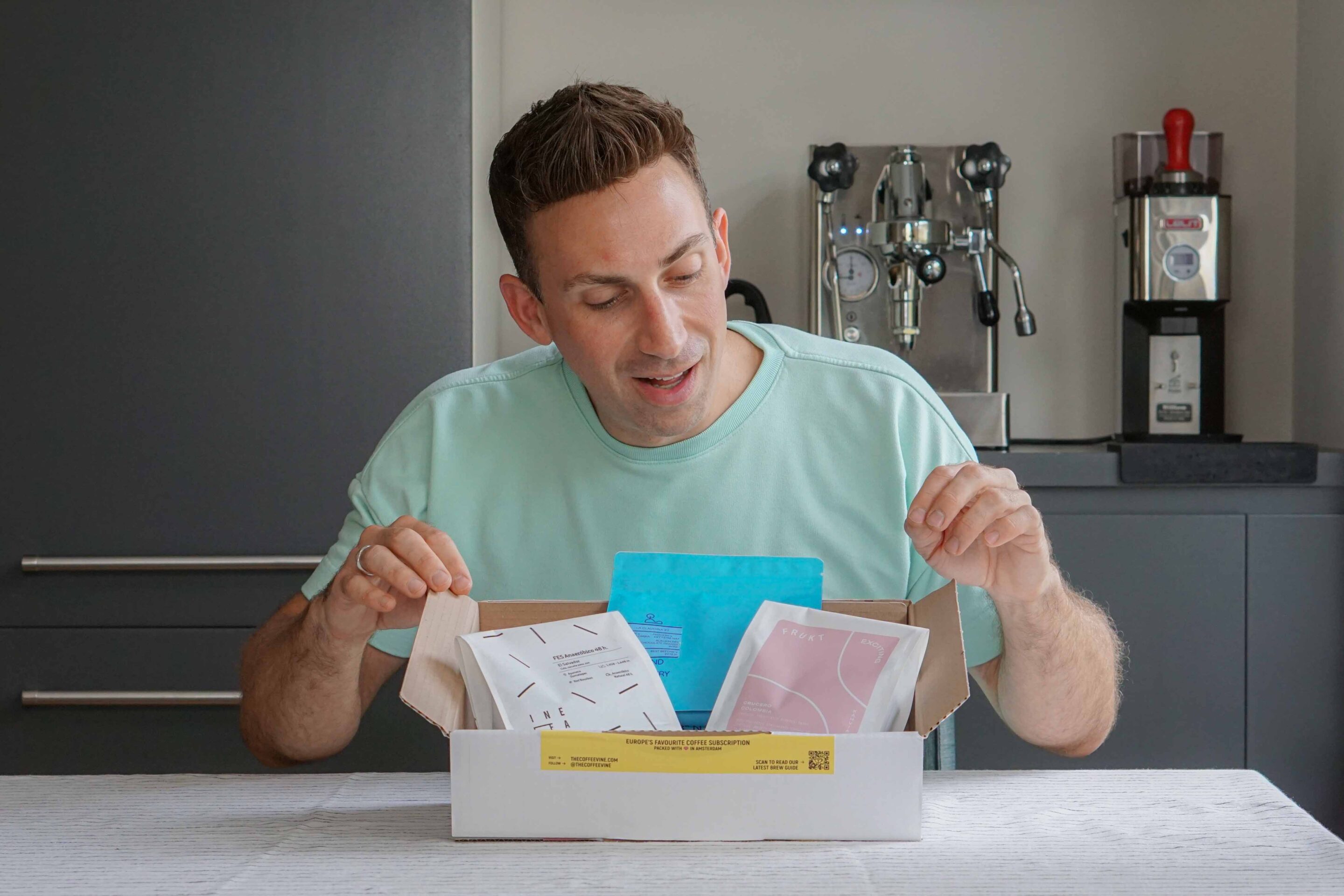 ---
Frukt
There are many roasters with whom we have a truly deep bond, one that has moved from business partnership towards friendship and Frukt Coffee Roasters from Turku in Finland is one of them.
When I first reached out to them about a possible collaboration in 2019, I didn't realise that founder Samuli Pääkkönen had previously worked at yet another Coffeevine featured roastery from the same town, Turun Kaahvipaatimo. After leaving this company and setting up his own roastery in 2018, Samuli quickly gained a name for his solo gig amongst those in the know.
The coffee that Samuli roasted for us then went down a treat with Coffeeviner and earned him a coveted Coffeevine award for 'Best Coffee' in 2019. Next month, Samuli will be showing us a different side of himself, this time with a gorgeous Colombian coffee from Crucero.
Produced by Ana Mustafá, this coffee comes with a fed-batch semi-washed process. This process was developed by Ana and Herbert Peñaloza who have been working hard to create unique processed that bring out the very best flavours in their coffees. This results in exquisite Ethiopian coffee characteristics to their Colombian coffees. This is done by feeding one day's harvest into a Hopper-like holding tank where the cherries 'marinate' for 24 hours before being released into a depulper that removes the green beans and drops them into a fermentation tank.
This process is repeated a few times over the course of a few days, always adding the latest batch into the already fermenting green beans below. Hence, fed-batch.
The result is a gorgeous, sparkling and extremely crisp coffee that comes with notes of tropical fruit and berries.
Available with separate profiles for filter and espresso.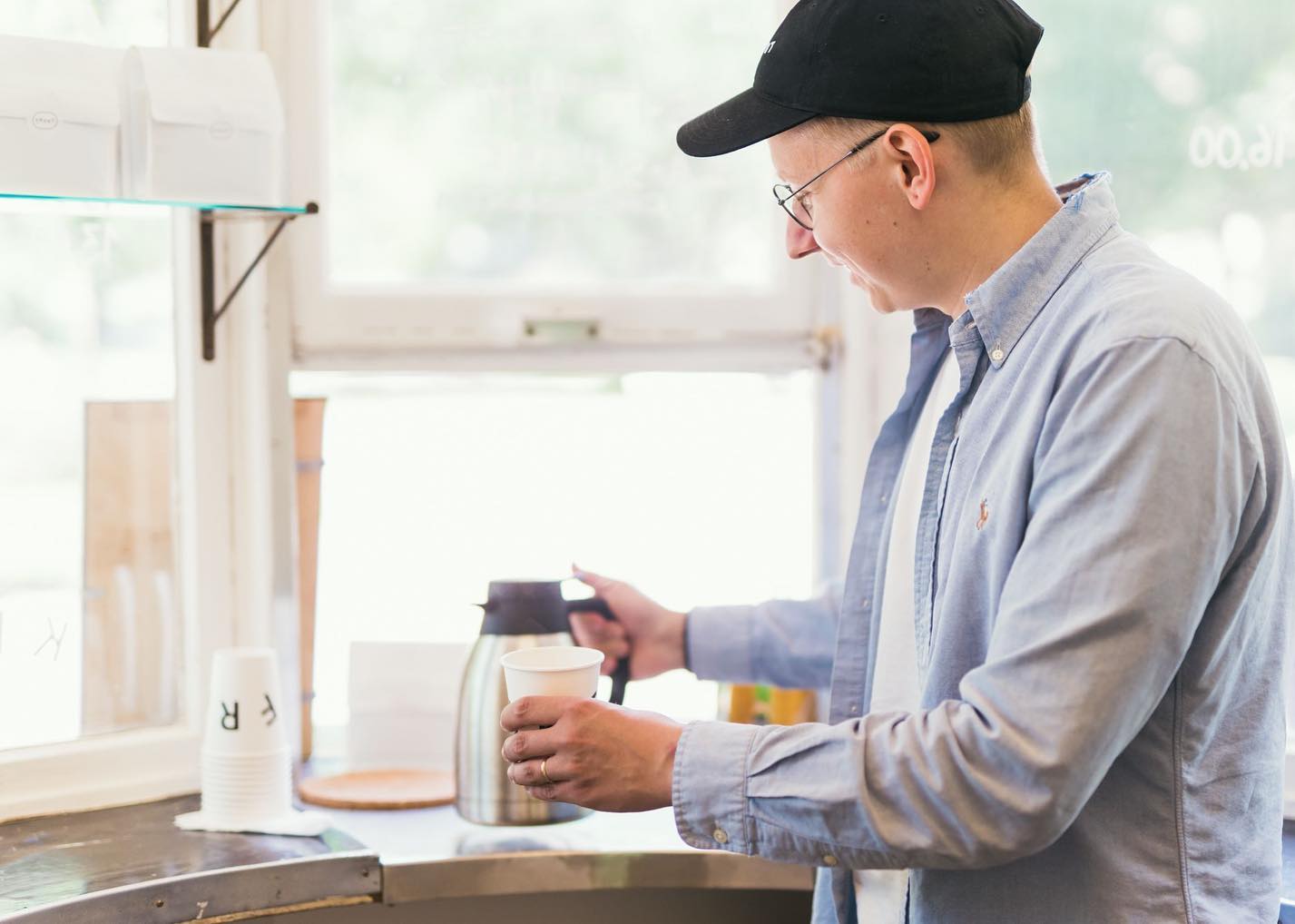 Round Hill
Althought, over the years, we've had the pleasure of working with many of the UK's most exciting roasters, there is still a whole list of names that we've not had a chance to feature yet. It's, therefore, a huge honour to finally team up with our friends from Round Hill who we've been trying to team up with for ages.
Located near Bath in gorgeous Somerset, Round Hill Roastery was founded by Eddie Twitchett in 2012 when the former amateur home brewer realised his dream of setting up a specialty coffee roastery.
With a talented team that has included Oli Bradshaw who previously worked at Square Mile, Ben Kelloway who is known for blasting loud techno when he's roasting and Tim Gane who fell in love with coffee after watching the documentary 'A film about coffee' and was soon addicted, Round Hill has firmly established itself as a leading beacon in the English specialty coffee scene.
They source truly exquisite coffees that speak of their commitment to Direct Trade and working closely with their partners at origin and the pick from Juan Saldarriaga' farm La Claudina in Colombia is a great example of that. This coffee was processed with an extended natural fermentation that has brought out delicious notes of chocolate, orange and blackberry.
Available with separate profiles for filter and espresso.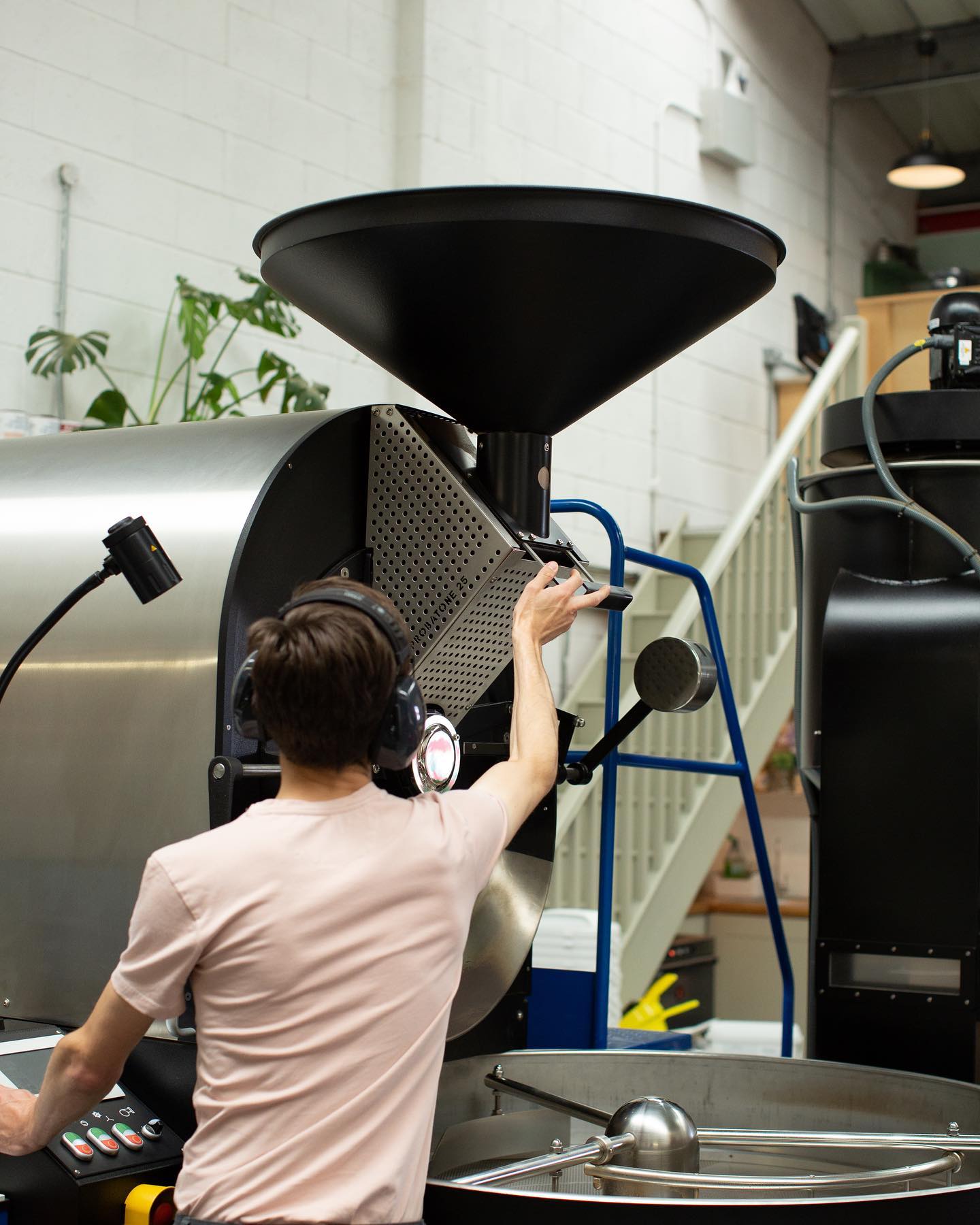 Ineffable
The first time I came across Ineffable was during my mum's 2019 birthday trip to Sevilla. I had never heard of this roaster before but almost every café I visited during my stay in the Spanish city either served or spoke highly of the city's leading specialty coffee roaster. Sadly, while I was there, I didn't get a chance to visit them but we stayed in touch none the less.
Founded by three guys called Omar, Jose and Alejandro, Ineffable has the mission to create unique specialty coffee experiences for customers and retailers alike who get access to truly spectacular coffees that are still hard to come by in this part of Spain.
During the cupping in Helsinki last week, two of the coffees submitted by Ineffable, both anaerobic processed coffees from El Salvador, scored extremely well and in the end, we had to have a vote to choose which one we'd pick because they were both so exquisite.
In the end, I overruled the group (sorry guys) and chose the one that I loved the most, the 48h fermented coffee that tasted like wine gums and was produced by Rodolfo Ruffatti with whom Ineffable has had a long-running relationship.
Available with an omni-roast profile.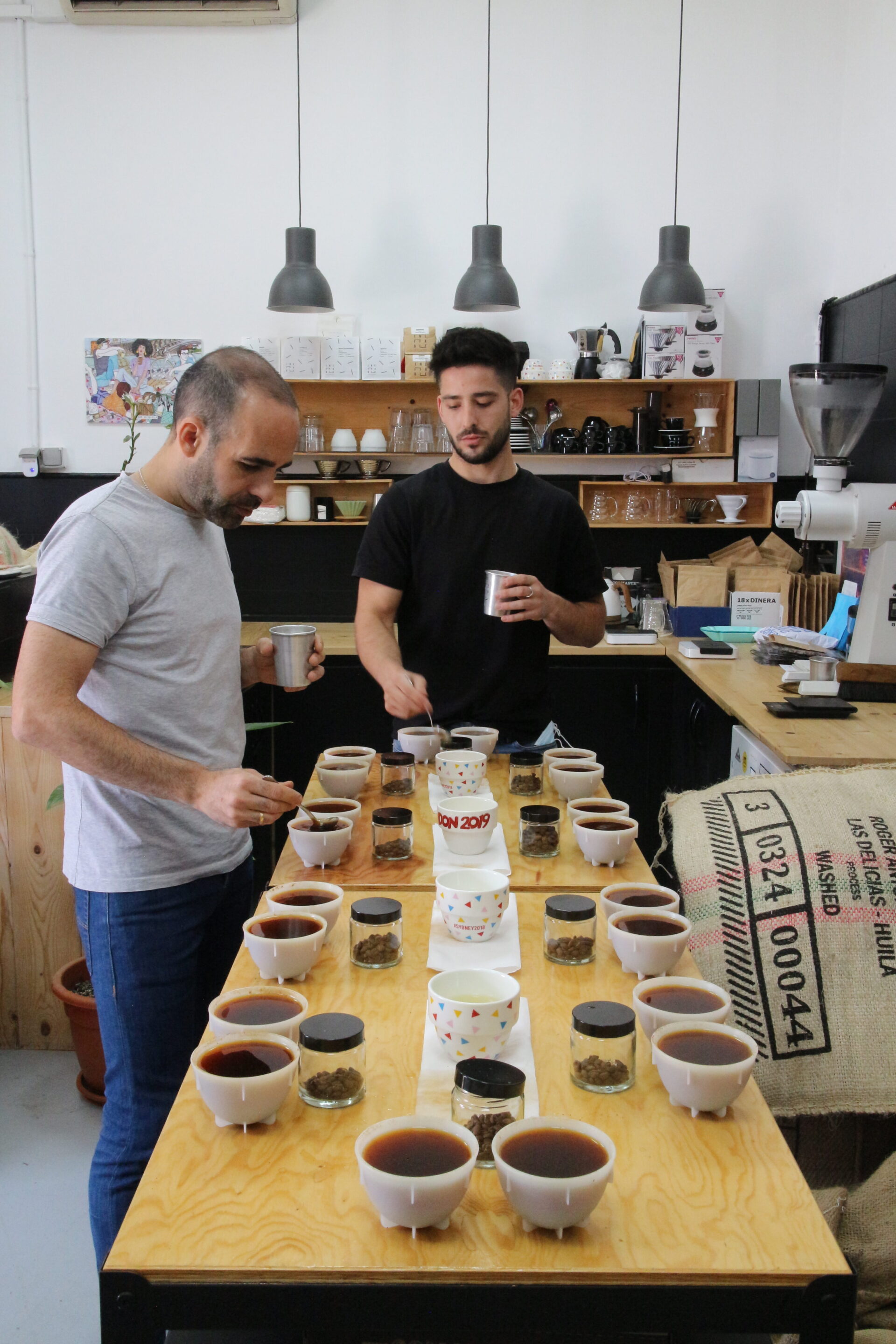 ---
To sign up for your own monthly coffee subscription or to order a one-off or gift coffee box, just visit our shop.