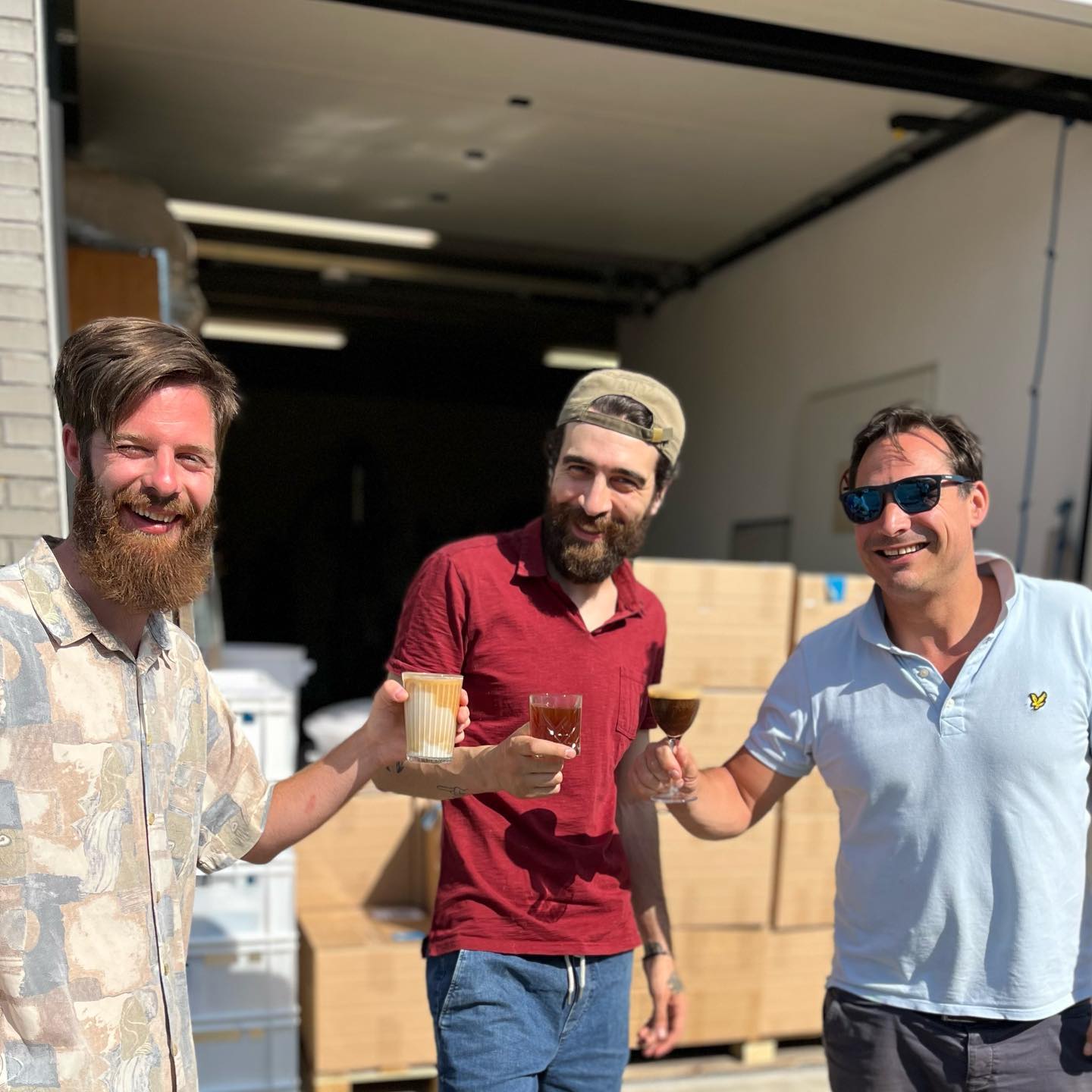 For the majority of wholesale specialty coffee roasters who don't have their own tasting rooms or cafés, popping up at the major coffee festivals in their vicinity is a good idea. After all, how else are you supposed to meet a whole lot of coffee loving individuals if you're not there? I suppose being the main sponsor of the Dutch Aeropress Championships is another way. That's exactly what the creative lot at Keen Coffee think to themselves every year.
Whenever I am at the Amsterdam Coffee Festival, I am always making an effort to seek out their big blue and white stand to catch up with Bonne Postma and co, taste some of their latest coffees and find out which crazy adventures they've just come back from.
Keen first caught my eye many years ago when new roasters were popping up everywhere across The Netherlands, albeit most of them either as the natural progression of an existing coffee bar or trying build both at the same time. Keen was different because right off the bat the original founders eschewed the glamour of running their own flagship café in favour of spending more time sourcing exceptional coffees from a variety of origins and perfecting the final touches during roasting. Keen was one of the first roasters in The Netherlands to work with a Loring.
Since the early years, Keen has become a powerhouse in the Dutch specialty coffee scene. Earlier this year, one of the original founders left the business to focus on a new role at Oatly. It was all very exciting sounding when I learned about it all at the ACF while lapping up Oatly's delicious soft serve ice cream.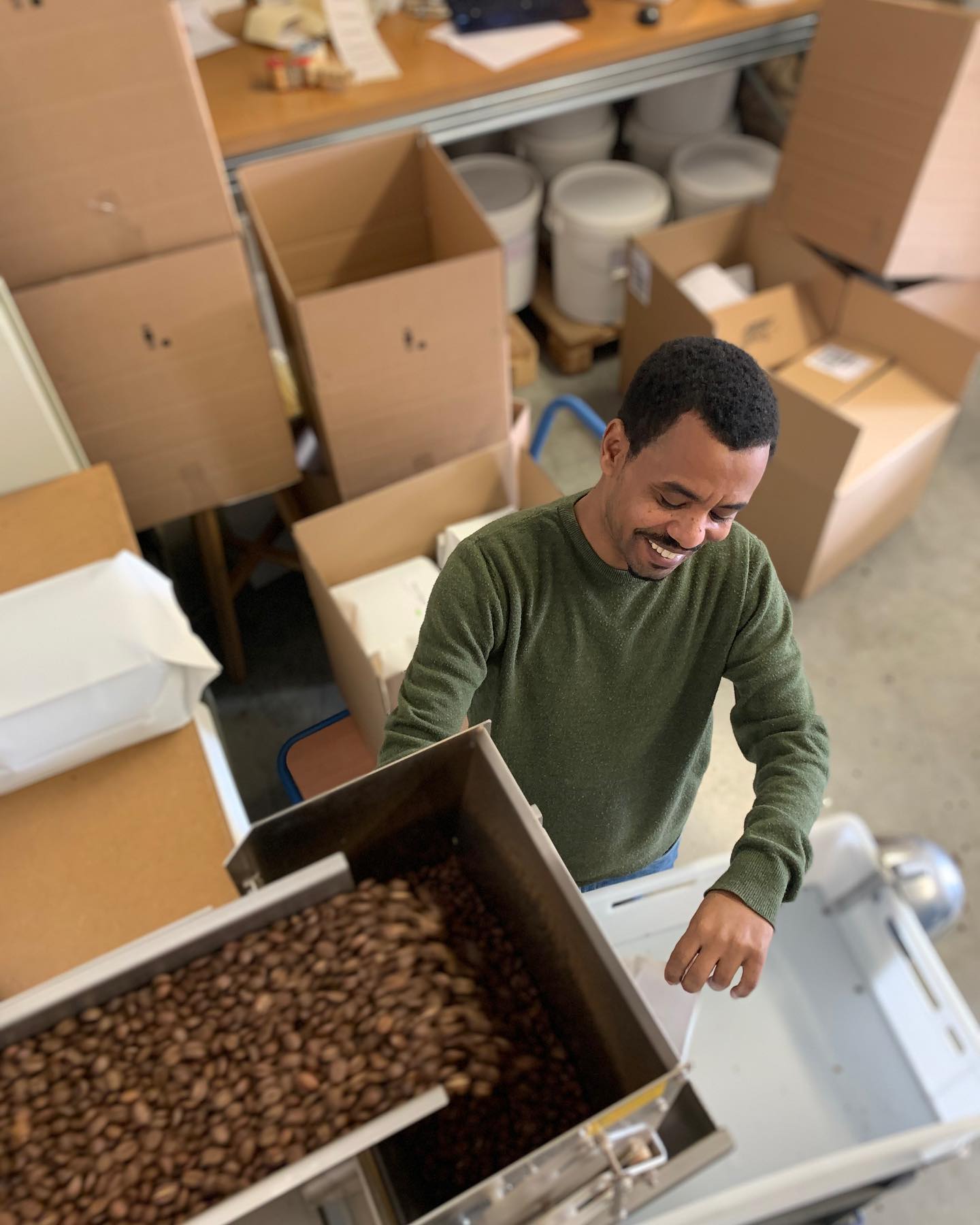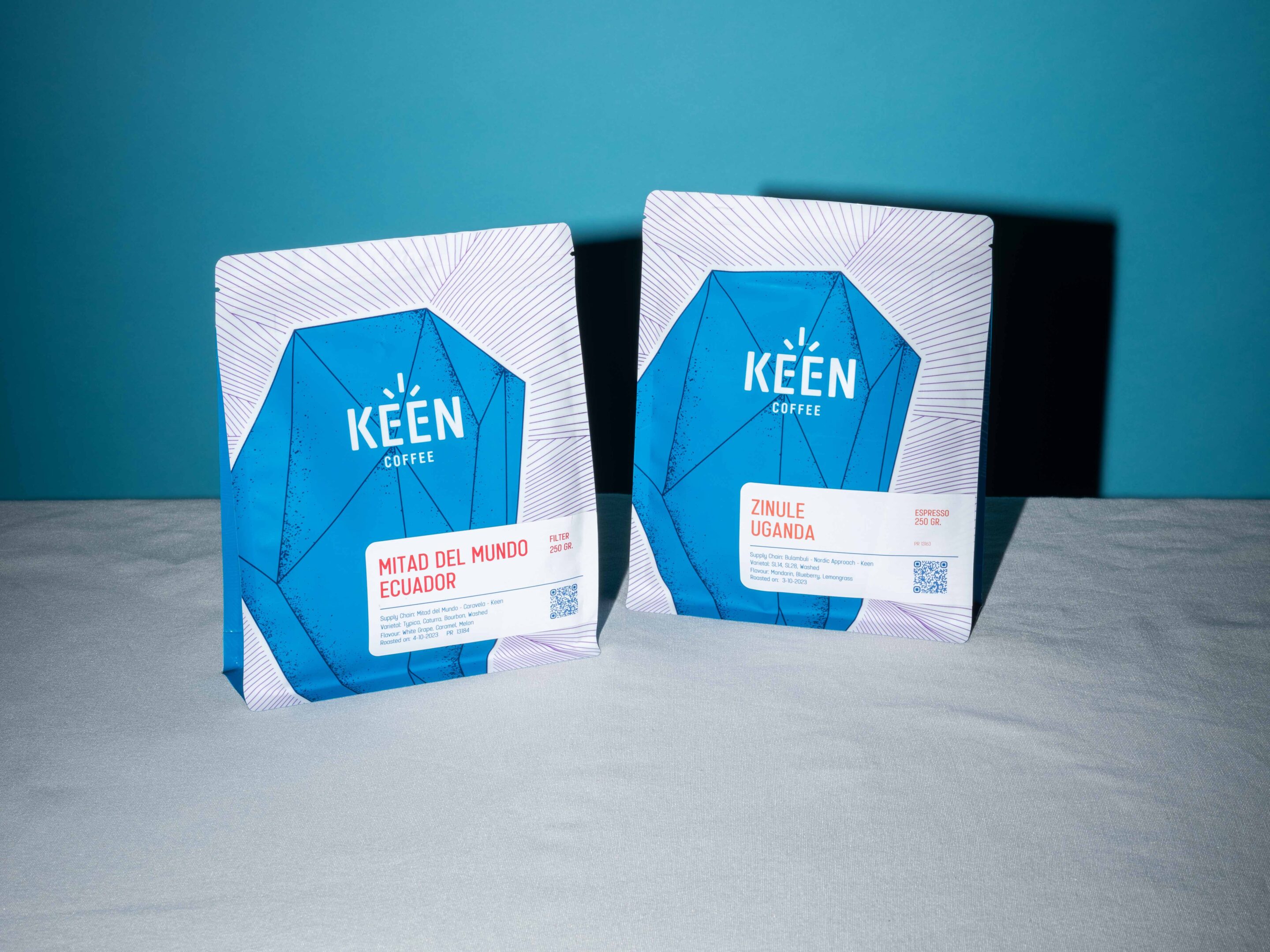 A few weeks ago, I suddenly received a tasting box with some of Keen's latest coffees. I was not expecting anything from them given that I had not yet invited them to send any coffees for any of our cuppings but when another roaster's coffees disappointed us during our tasting session for November, Keen was ready to jump in. They were quite keen as it were. Sorry, I couldn't resist.
For their latest Coffeevine feature, Keen will be roasting for us two distinct and delicious coffees from Ecuador and Uganda. Both of these are not super common origins and it's always great to be able to showcase fine coffees from lesser known countries.
For our filter customers, we selected a lovely washed Ecuadorian coffee from Mitad del Mundo. This coffee was, as the name suggests, produced in the heartland of Ecuador and comes from three coffee growers whose names are Maria from "Cruz Loma", Segundo from "Santa Rosa", and Nataly from "Abad". These farmers try to grow their coffees in close symbiosis with nature, taking the greatest care to ensure the coffees reflect the unique characteristics of their origin.
The coffee that we picked for our espresso customers comes from Uganda's Mount Elgon region which borders Kenya. Ugandan coffees have some similiarities to their eastern neighbour but are also quite unique. There is a certain familiar acidity and fruitiness that we all love from Kenyan coffees but also a more creamy depth that is more typical for coffees from Central America. This coffee comes from the Zinule processing station and has notes of mandarin, caramel and blueberry.
---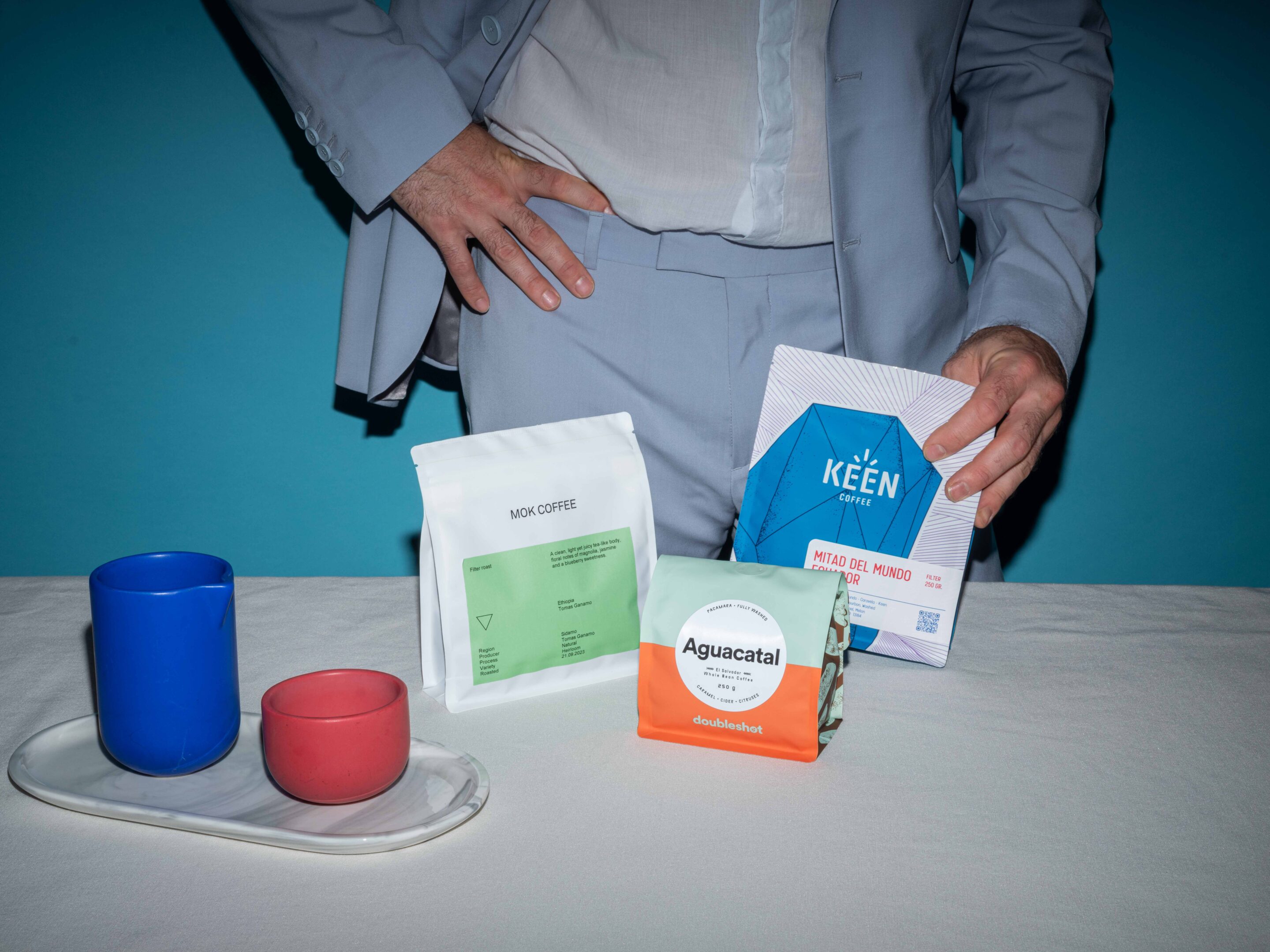 Receive this coffee along with outstanding coffees from Doubleshot and MOK as part of our November 2023 European coffee roasters selection for November. Visit our shop to order your box. Ships globally on 20.11.2023