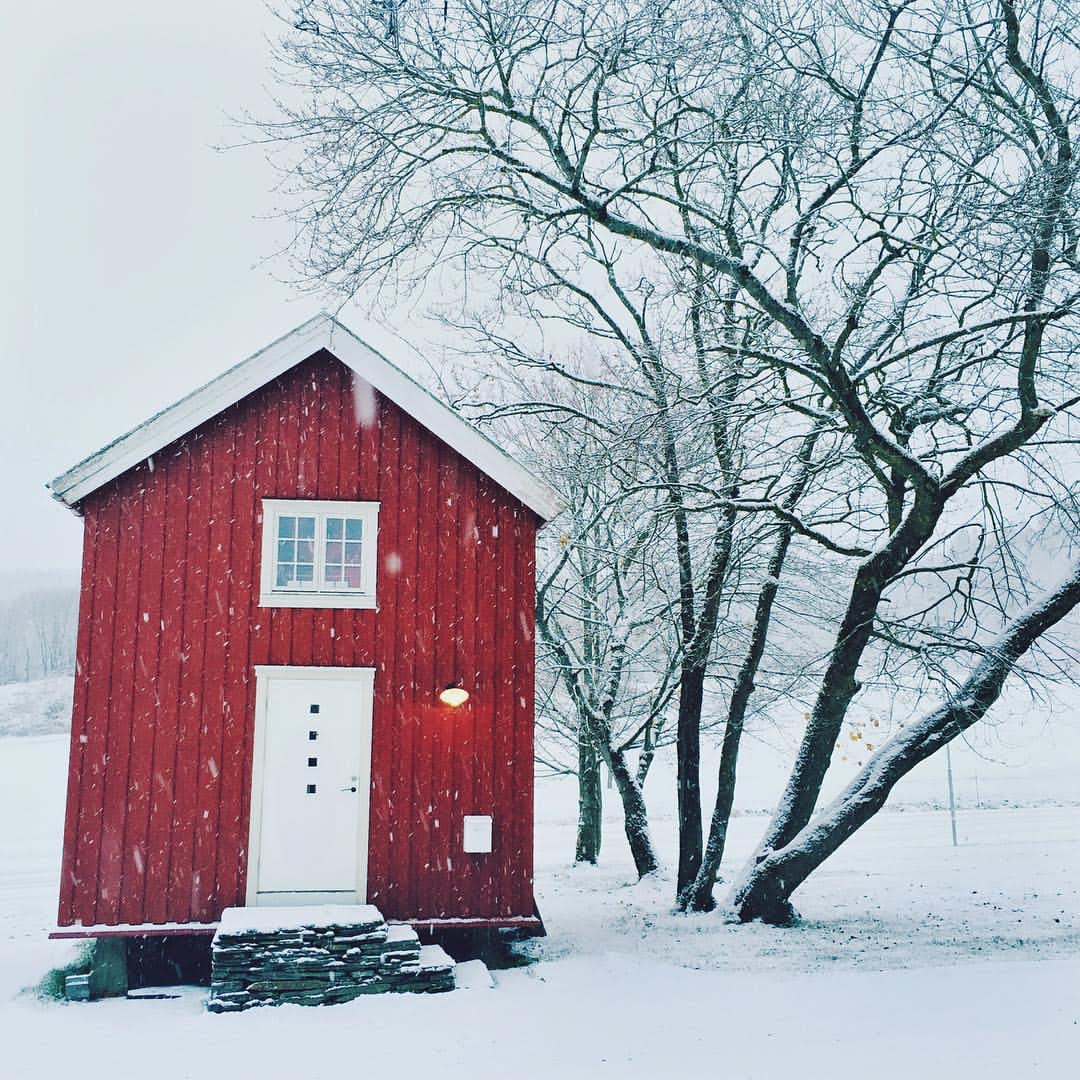 Admittedly, as a resident of The Netherlands, I often find myself daydreaming about being in places where the nature is wild, the views are endless and I can hear the cries of of large birds circling far above my head. I've always been an adventurous person with a particularly soft spot for the mountains and more remote locations. A trip to Iceland with my boyfriend Michal in 2021 was of of the biggest highlights of my life so far.
Most coffee roasters want to be close to large urban centers where its easy to get access to large numbers of existing and potential customers. However, truth be told, if you live in The Netherlands, you're never truly more than 1-2 hours away from one of Europe's biggest airports (Schiphol) or one of the country's major cities. Now, imagine for a second, what it would be like to set up a small roastery in a remote part of Norway at the mouth of a major fjord. That's exactly what former award-winning photo journalist Kristian Helgesen and his business partner Renate Aune did in 2015.
The roastery is named after a remote peninsula in the Trondtheim region that is only accessible by boat. It creates a beautiful link between the roastery and its natural surroundings, something that is very important in this part of Norway. Many people make their living from fishing, renewable energy and the maritime industry. In summer, the days are long and in winter, they are very short.
Kristian spent much of his life living in Norway's captial Oslo where he was spoiled for choice when it came to specialty coffee. Home to the likes of Tim Wendelboe and Supreme Roastworks, Oslo is widely regarded as one of Europe's pioneering cities when it comes to advancing third wave culture on the continent. In fact, it was Norwegian Robert Thoresen who was first crowned World Barista Champion in 2000 and who then went on to found Kaffa Roastery, also a previous Coffeevine parnter.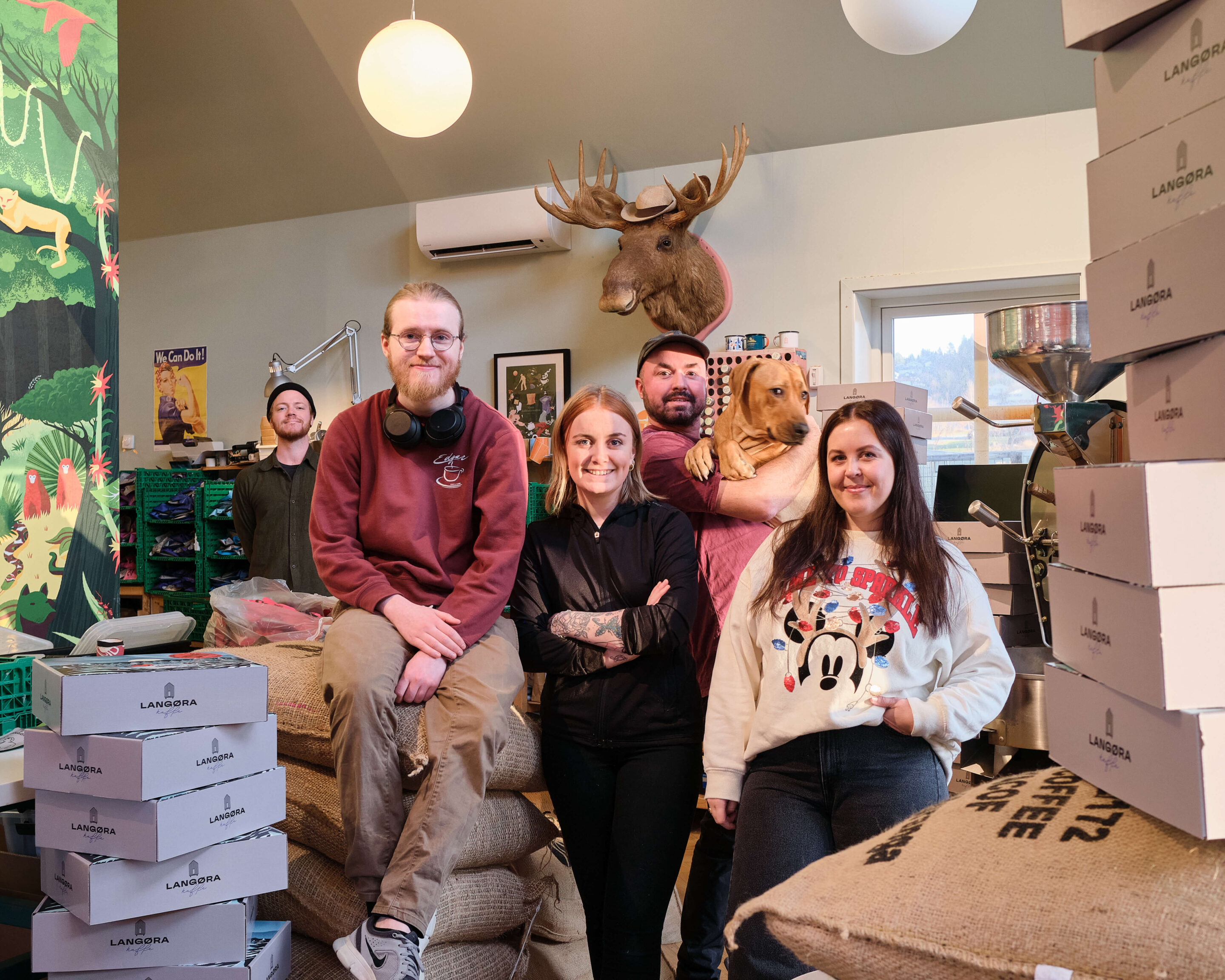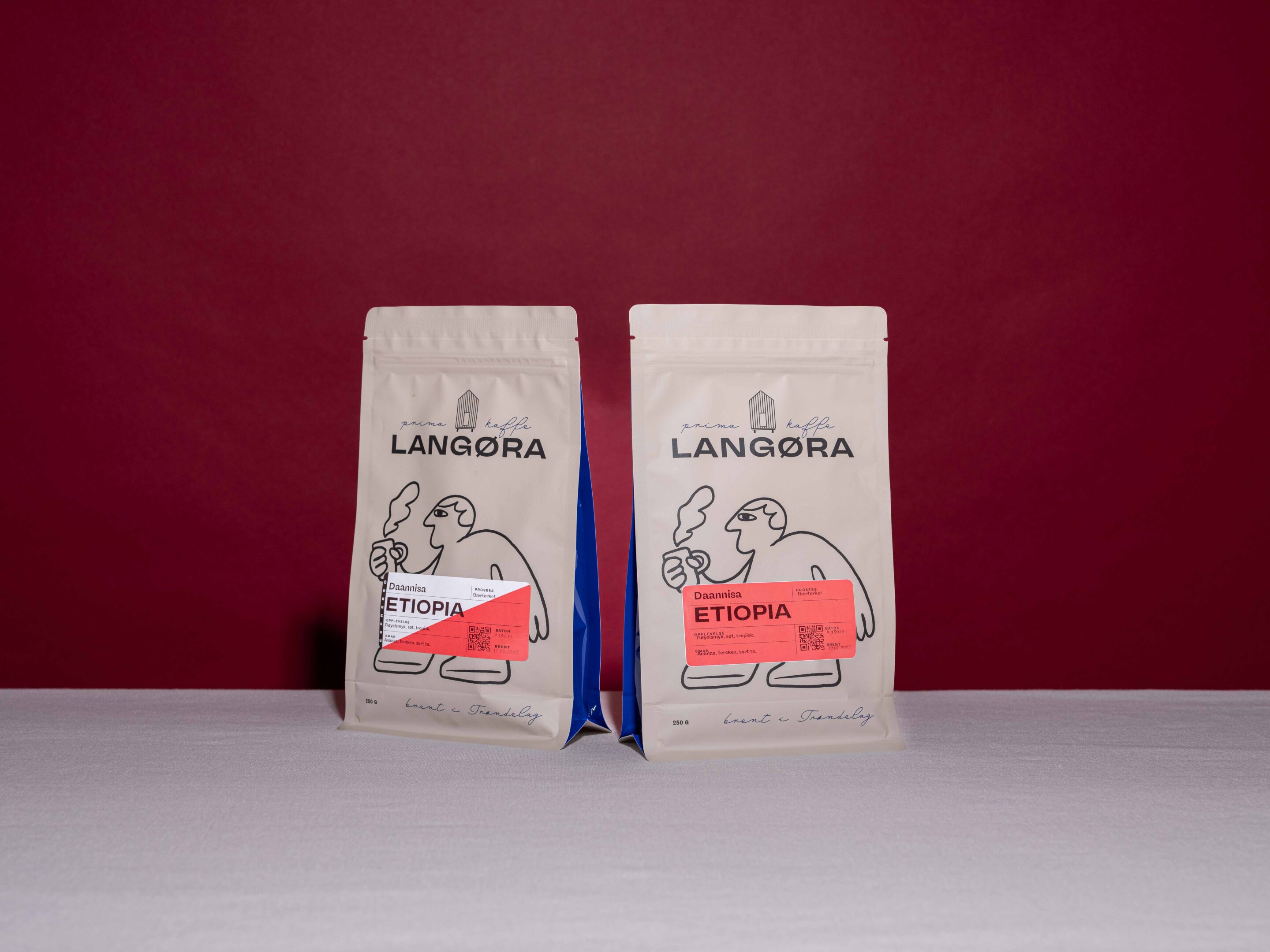 Back in Stjørdal, the small commuter town about 30 minutes outside of Trondtheim where Langøra is based, the team found a loyal customer base pretty quickly and was able to grow its business organically over time. Its iconic roasting hut has inspired many coffee lovers around the world and most recently, it updated its packaging to give its coffees an even more unique look.
It has been a crazy six full years since Langøra was last featured in one of our Coffeevine boxes and I'm really excited to bring it back for a fresh new collab this month. It will be roasting for us a super delicious natural processed Ethiopian coffee from Daniisa, a producer in Guji.
This coffee really ticked all the right boxes for us on the cupping table. It's sweet, complex, clean and a bit funky, and it tastes great as both filter and espresso.
---
Receive this coffee along with delicious picks from Workshop and 19 Grams as part of our upcoming European coffee roasters selection. Browse our shop for all options and to place your order today. Ships globally on 19.10.2023