\

[5/18] brew guide: Mok Coffee
Featuring a custom recipe for the Rwanda, Gatare by Edward Beumer of Amsterdam's favourite coffee bar Trakteren
Today, we are introducing our guest barista Edward Beumer of legendary Amsterdam-based coffee bar Trakteren. In fact, Trakteren was the very first café ever reviewed for The Coffeevine and it's become a favourite with locals and visitors alike. Founders Edward and Erik have both competed in the Dutch Aeropress championships with Eddie taking the prize home in 2016. Thus, who better than him to provide a lovely Aeropress recipe for the gorgeous natural Rwanda from Mok Coffee?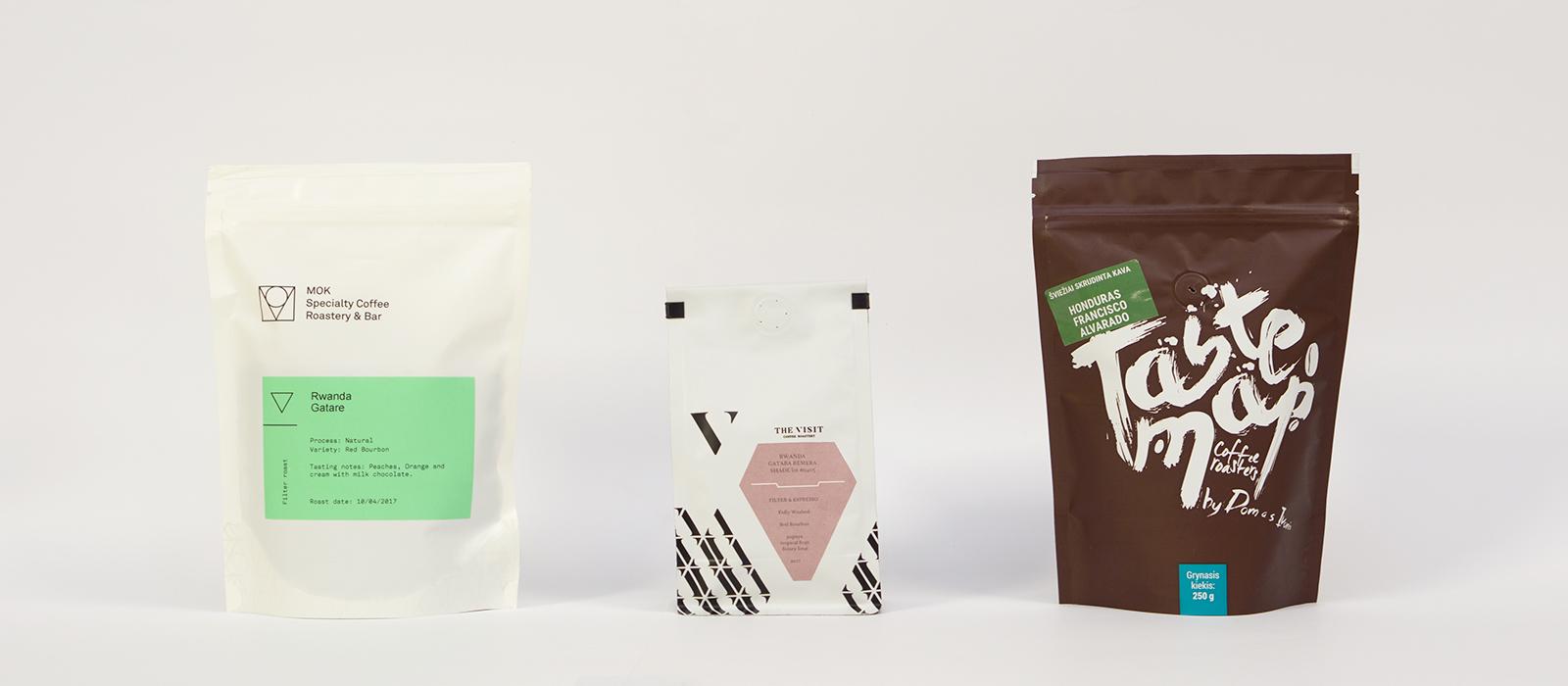 ---
Basic setup:
As in any good kitchen or bar, you want to be sure to have a few key items at your disposal that will aid you in preparing a delicious cup of coffee.
These include:
Scales (with or without timer)
A good quality burr grinder such as the Comandante Grinder
Your favourite brew method (Kalita Wave, V60, Aeropress etc)
A clean vessel for brewing and decanting
A timer (can be on your phone)
Filtered water
A pouring kettle but a regular kettle will also do, however, it requires more precision
When working with whole beans, it's crucial to make sure to always freshly grind your coffee just before preparation because it quickly loses its aroma and old coffee ends up tasting stale and hollow.
Now, ready? Let's brew!
---
Before Amsterdam's third wave coffee scene properly blossomed, there was Trakteren. A fine, homely coffee bar in the city's relaxed Oud West neighbourhood that's populated by plenty of expats and visitors as well as local Dutchies. It is the place where everything began for The Coffeevine back in 2013 and we're proud to see that Trakteren continues to go from strength to strength.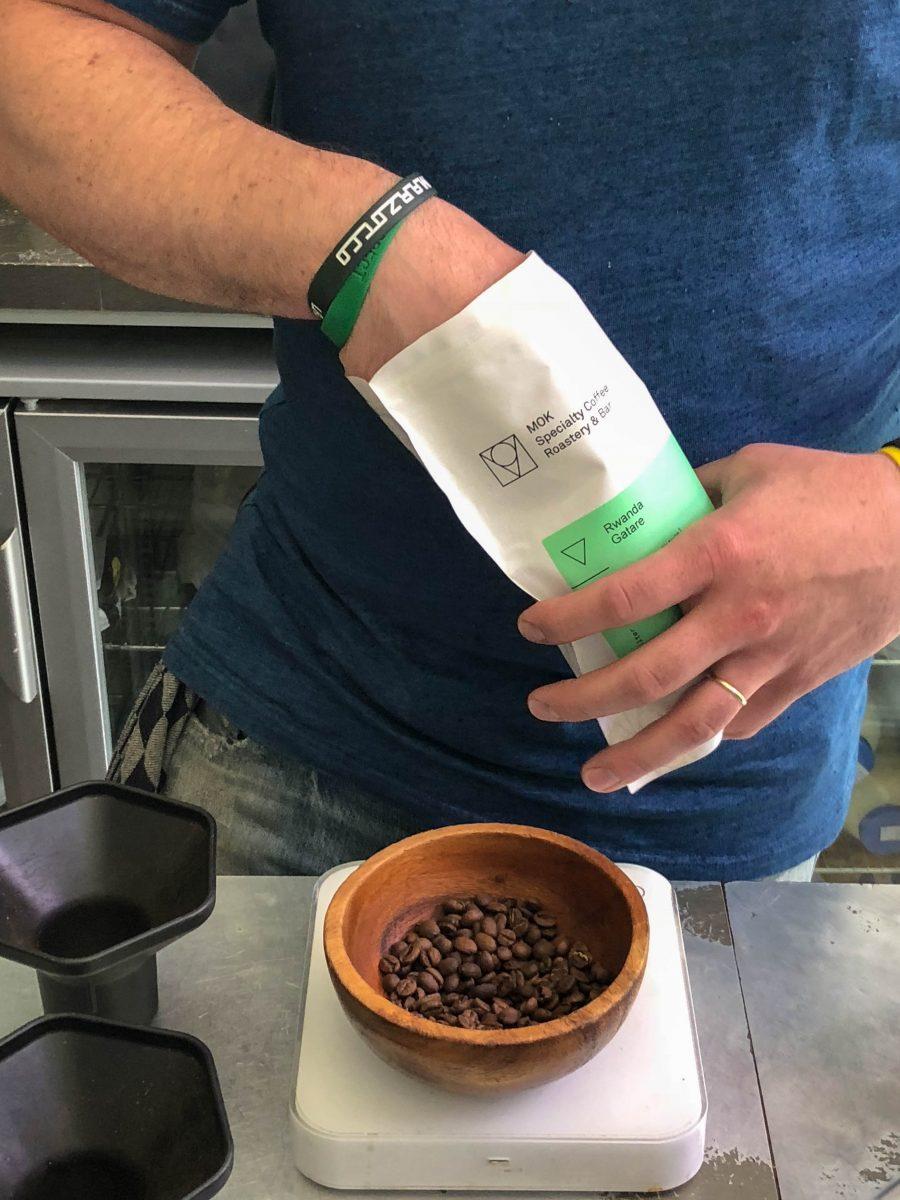 We asked Eddie to use his insane Aeropress skills to come up with a recipe for Mok Coffees thick and yummy natural Rwanda from Gatare washing station and Eddie was happy to oblige. In between preparing a flat white to go for a local regular and chatting to a new customer who was fascinated by the Aeropress, he prepared his station and got ready to apply some pressure.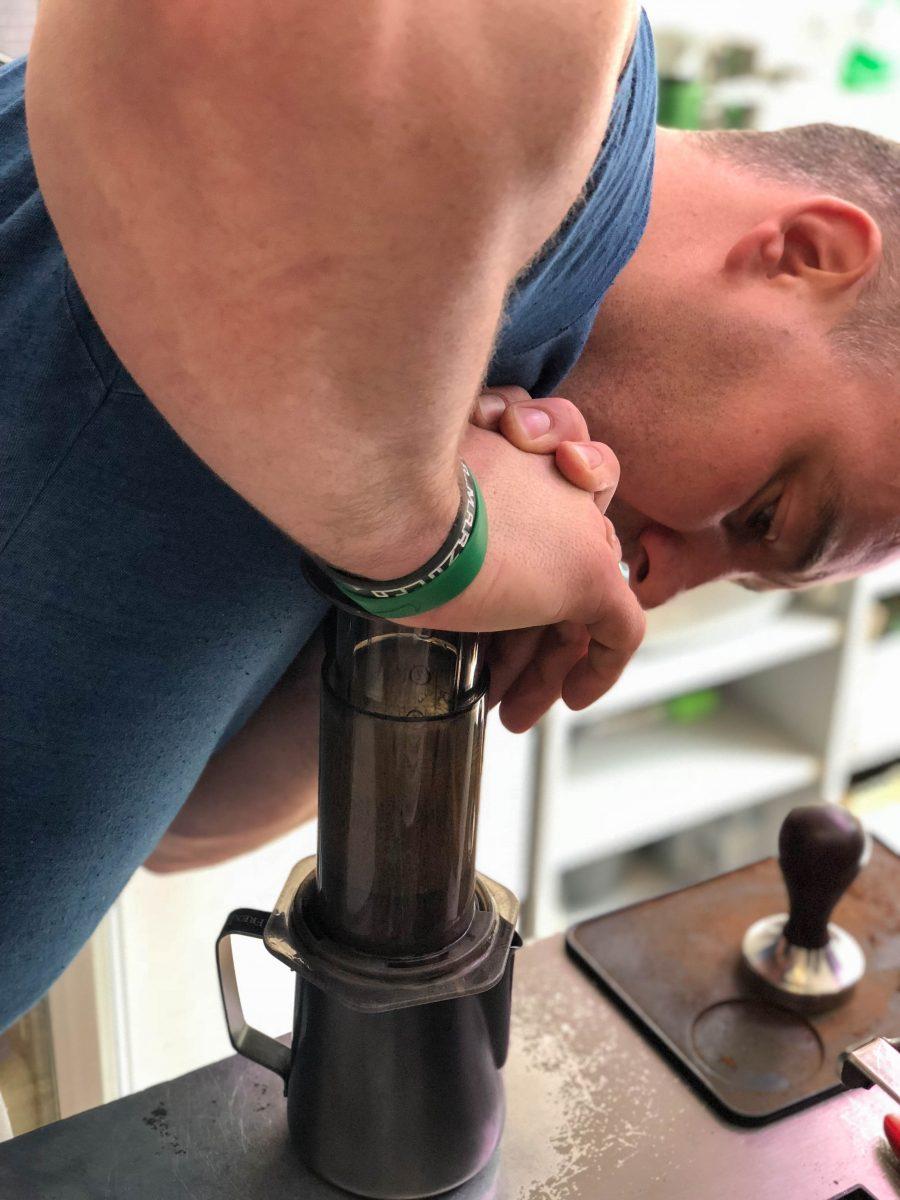 He used 33g of coarsely ground coffee and freshly boiled some Icelandic glacial water. I know right? Next, he filled the Aeropress with hot water to warm the vessel, then loaded it with coffee and added 80ml of water at 55°C. After a moment he added an additional 40ml at 85°C, swiveled the contents to combine the waters and then immediately began the push down.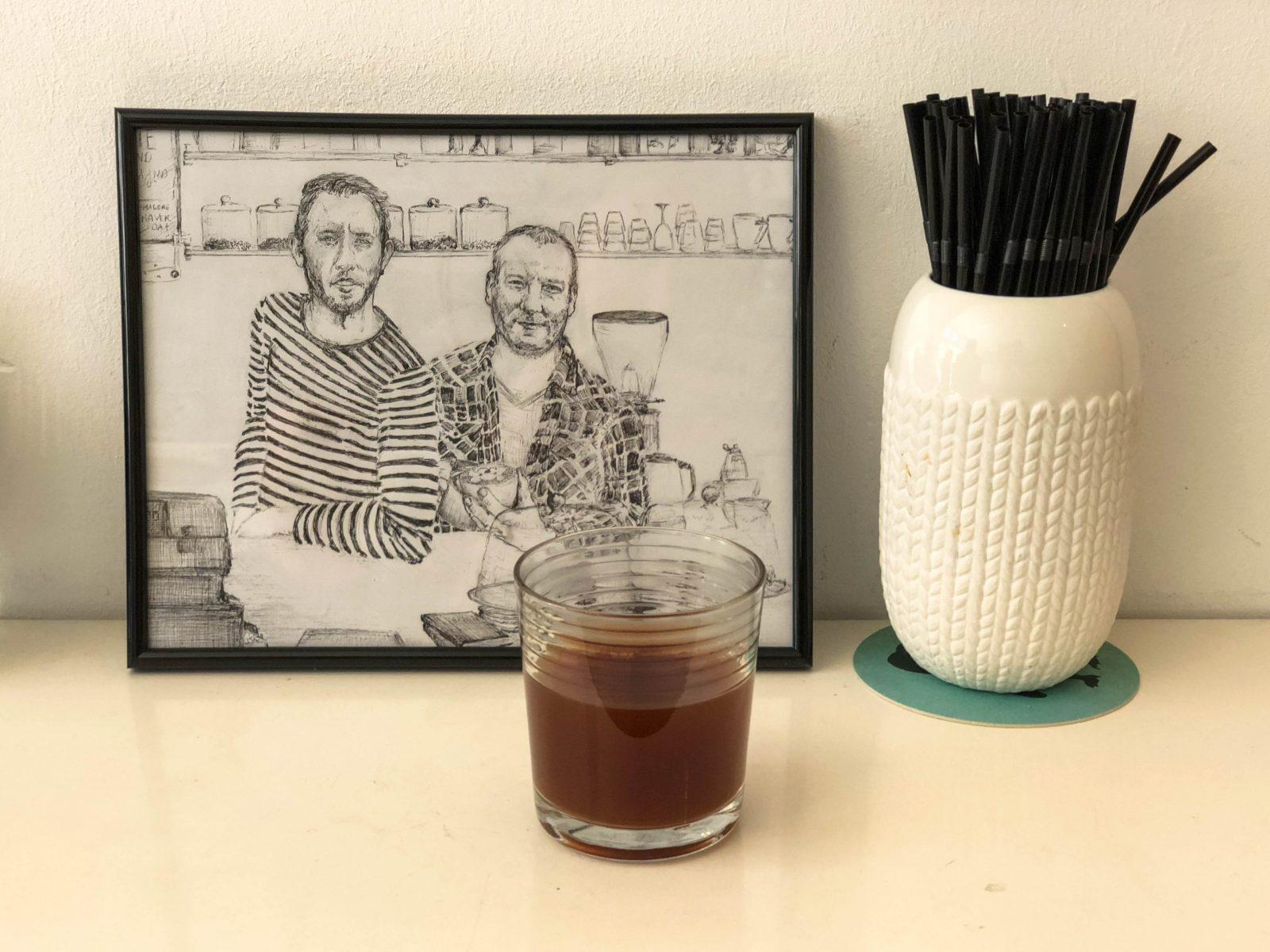 Next, he added a bit of water to the concentrate to dilute the coffee to taste. After taking a few gulps, Edward said: "I'm getting a lot of sweetness, some orange peel and peach. But it's up to you to play around with it."
---
Edward's recipe for filter:
Aeropress: 33g of coffee ground coarse. Freshly boiled water in two portions, one at 55°C (80ml) and the second at 85°C (40ml). Combine inside the vessel, starting with the first part of water, swivel to combine, press down and then dilute to taste.
Mok Coffee's recipe for filter:
Kalita Wave: 16g of coffee ground medium-coarse. Add 250g of filtered water at 89°C. Brew time: 2:30 min.
Mok Coffee's recipe for espresso:
17,4g fine ground coffee. Yield 34g. Extraction time 28-30 sec.
Did you also receive this coffee from our box? Add your recipe below and let others know how you like to prepare this stunning coffee from Mok Coffee.