My last brew guide for the September box was shot in an impossibly chic Airbnb in Naples at a time when travelling was still more or less possible and life had found some form of new normal.
How much can change in one month. Recently, we entered a second lockdown in The Netherlands with café, restaurants and bars only open for takeaway and life, once again, being largely confined to the home.
It's not the worst thing in the world. At least, our friends in horeca now have a much better understanding of how to adapt to these sudden changes and as the temperatures drop and it generally becoming more wet outside, we're all happy to spend time in our cosy homes instead of commuting to work every day.
As I type this, the first October 2020 Coffeevine boxes have started to land on my subscribers' doorsteps and people all over the world are getting excited to start brewing the outstanding coffees from Morgon Coffee Roasters, Elbgold and Mabó that featured in this edition.
To help you along your way, here's the monthly brew guide with custom recipes from the three roasters and one from me using some beautiful new coffee brewing gear that I was generously gifted by my friends at Kinto.
---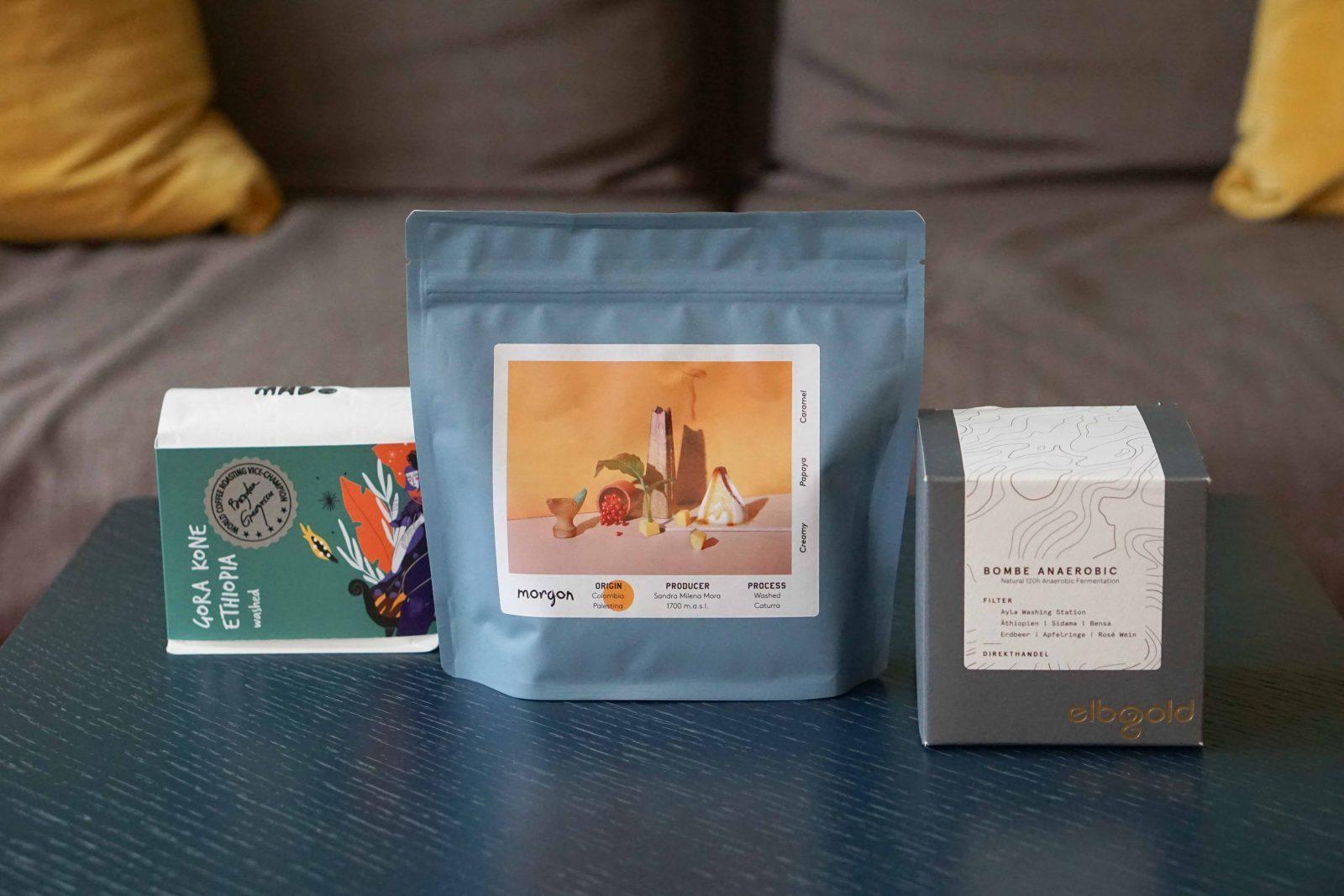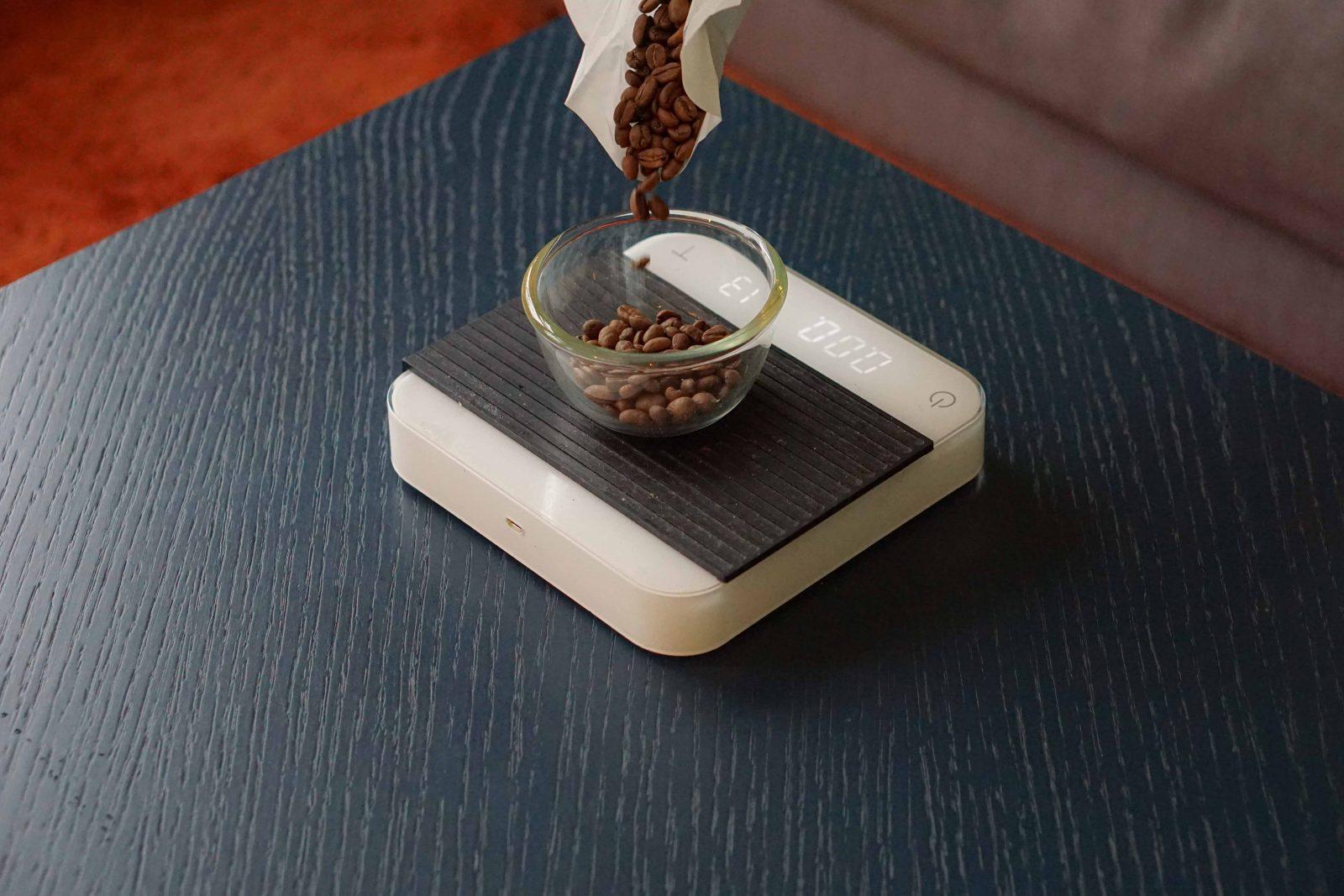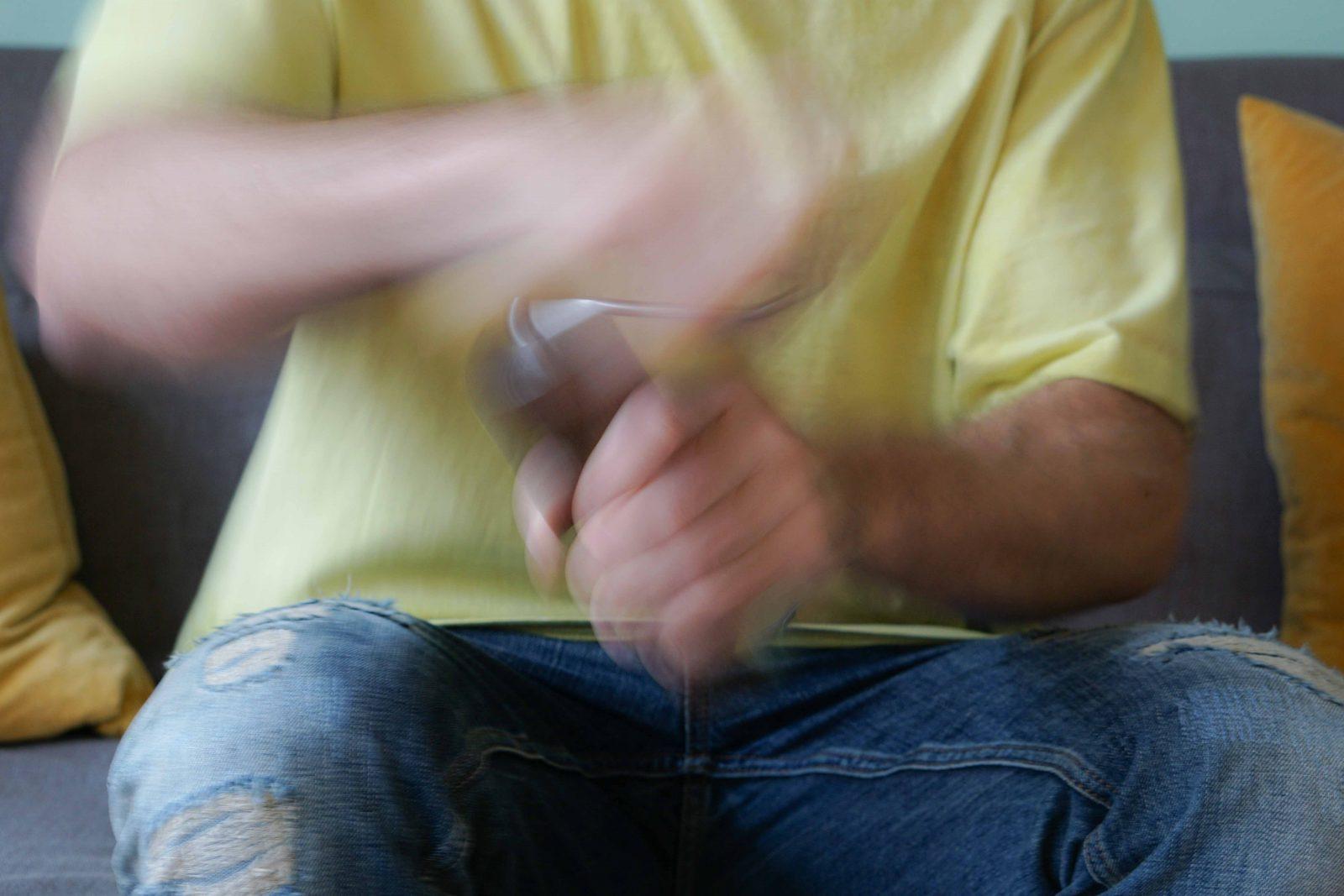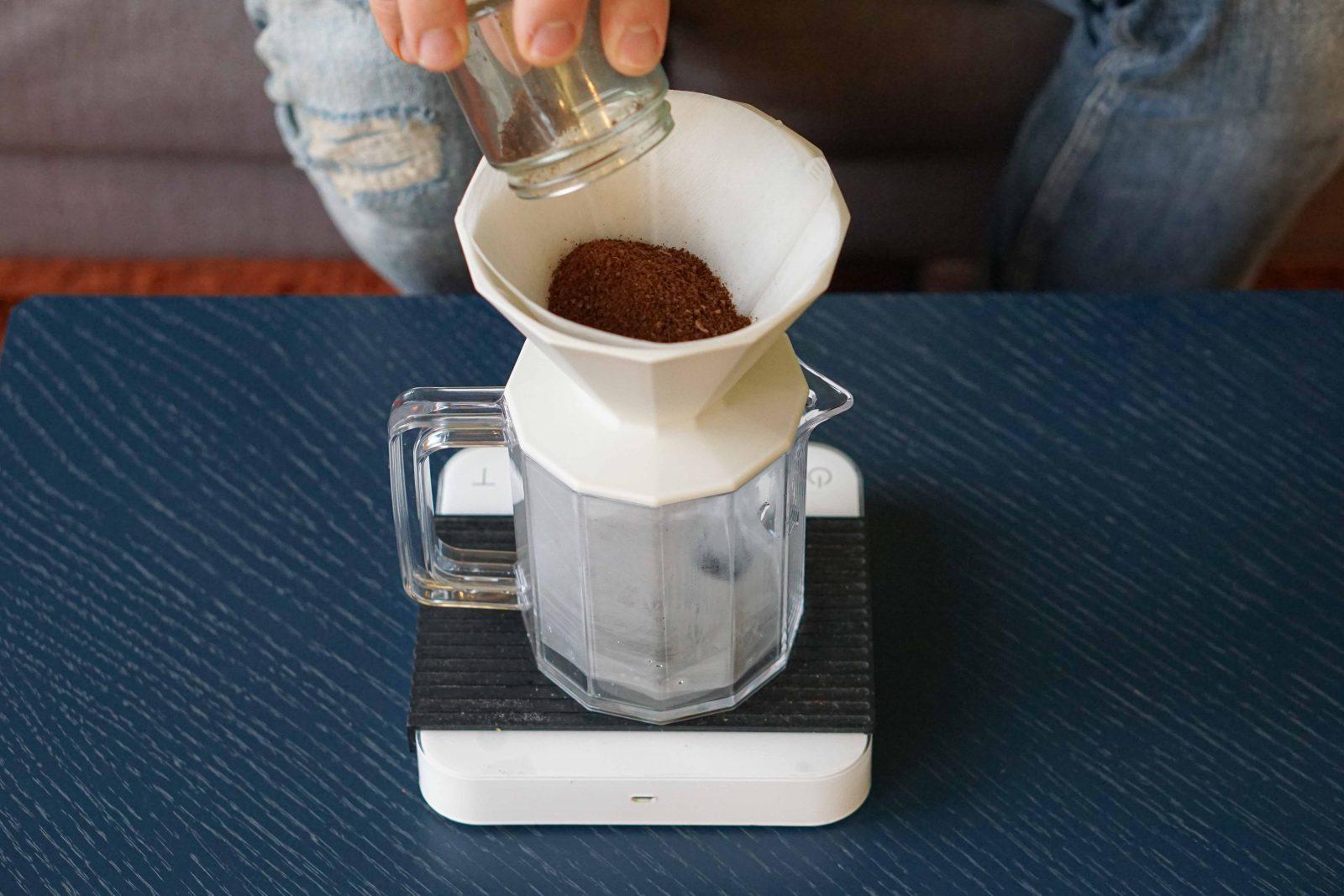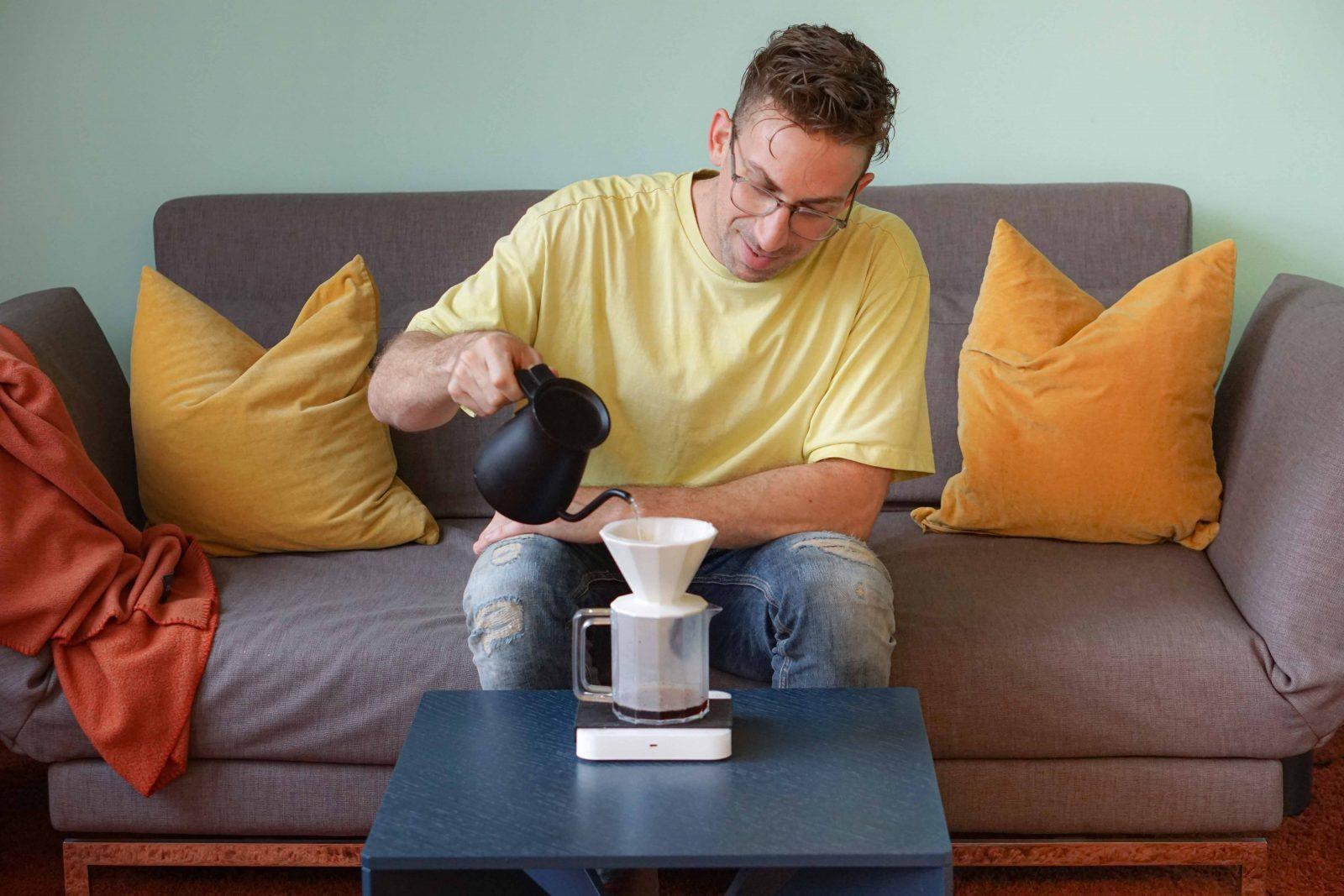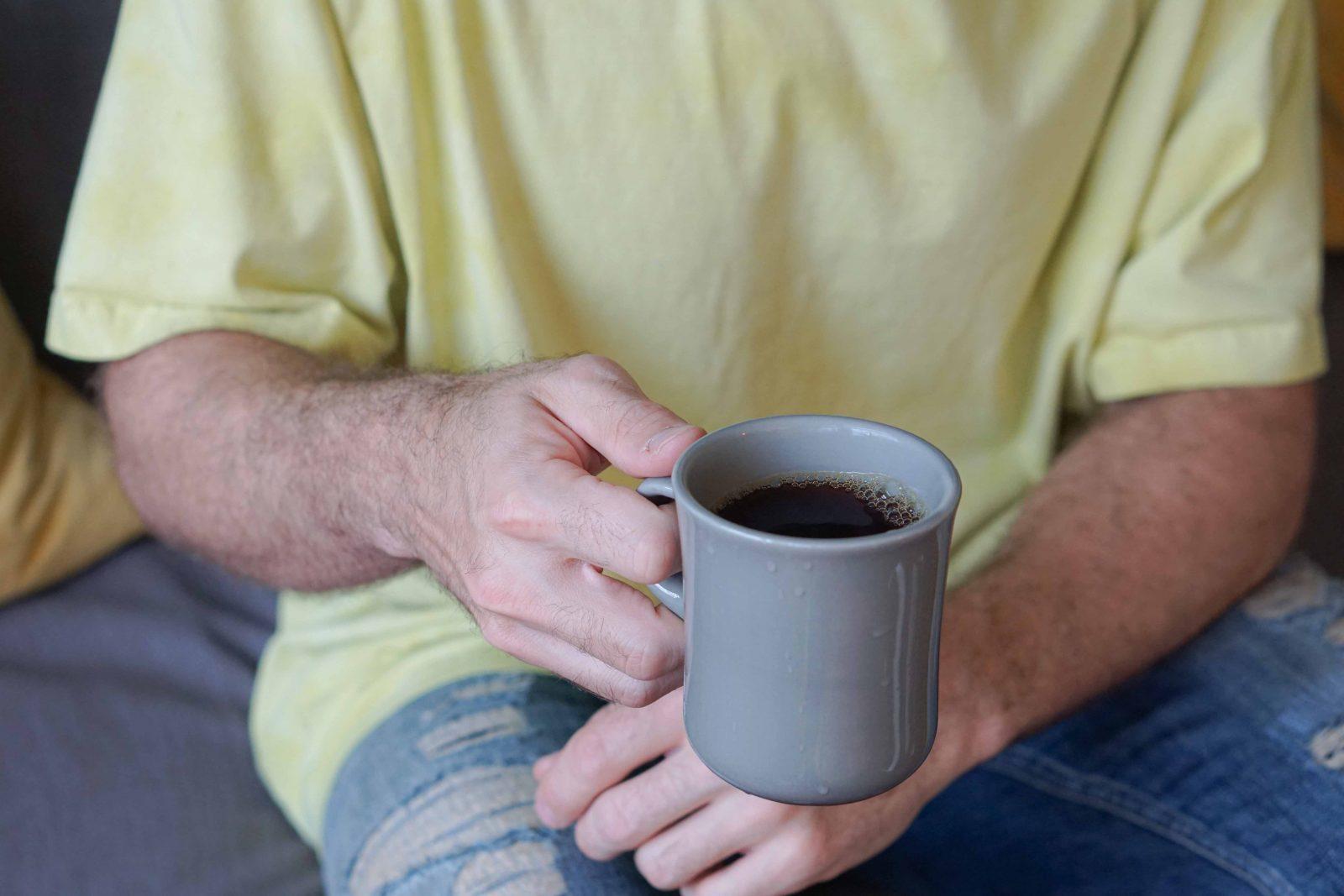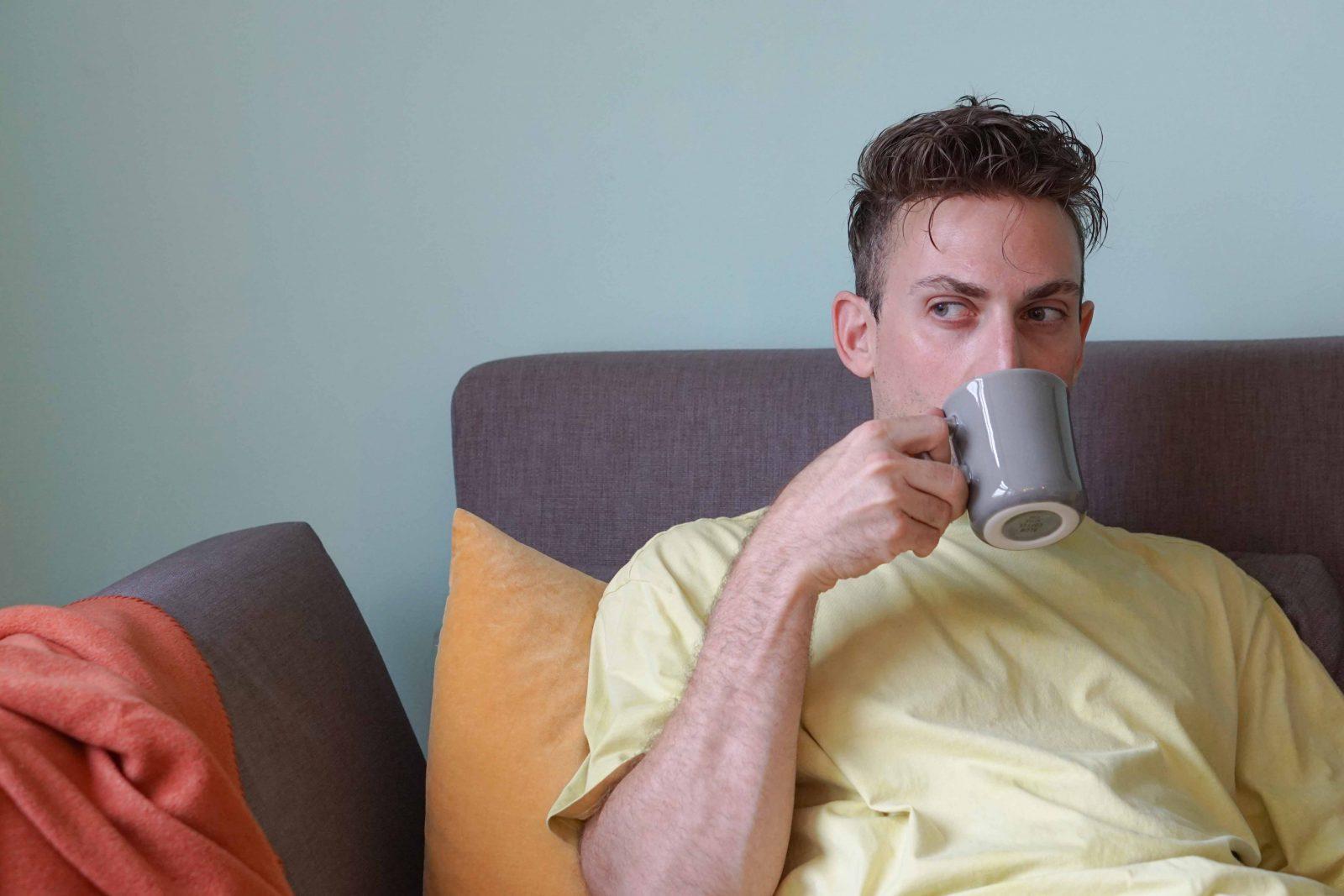 ---
Basic setup:
As in any good kitchen or bar, you want to be sure to have a few key items at your disposal that will aid you in preparing a delicious cup of coffee.
These include:
Scales (with or without a timer – you can use your phone or your watch)
A good quality burr grinder such as the Comandante Grinder
The Kruve Sifter (not required but handy to filter out fines)
Your favourite brew method (Kalita Wave, V60, AeroPress etc)
A clean vessel for brewing and decanting
Water for brewing, ideally mixed at home. I used the Barista Hussle recipe as I find that it results in the best tasting coffee:

40.1g Buffer
80.7g Mg
879.2g DI water

A pouring kettle but a regular kettle will also do, however, it requires more precision
It's very important to always freshly grind your coffee just before preparation because coffee is very volatile and quickly loses its full aroma in a matter of minutes.
---
My filter recipe for Elbgold's, Ethiopia, Bombe natural, 120h low temperature fermentation.
V60 (2) or other large conical brewer: Take 25g of coffee and grind it relatively coarse. About 35 clicks on the Comandante grinder. You want a similar grind size to the Chemex as this is a large conical brewer.
Flush your filter with hot water and then load the brewer with your coffee. Make sure the bed is even. Start with a long bloom of 45 seconds with water at 91°C, about 100g will do. Then, using a slow and steady pour, add the remaining 280g of water in one go. Once all the water has been poured, use a spoon or a wooden spatula and scrape down the grounds from the side of the filter and give it one good stir. The total brew time should be no longer than 3:30 minutes. Enjoy!
–
Morgon's recipe for filter:
V60: 30g coffee, 500g water, total brew time 3:20 minutes. Pre-infusion with 30g water for 30 seconds, then slowly pour the rest of the water. Finnish pouring at 2:30 minutes.
Morgon's recipe for espresso:
19g in, 43g out. Extraction time around 28 seconds.
–
Elbgold's recipe for filter:
V60: 14g of coffee, 240ml of water at 93°C. Total brew time: 2:30 minutes.
Elbgold's recipe for espresso:
Double shot: 18,7g in, 40g out. 31 – 33 seconds extraction. Water temperature 93°C.
Mabó's recipe for filter:
V60: 18g of coffee, water at 93°C, brew ratio 1:16, 4 concentric pours of roughly equal water quantities till 288g, total time of 3:10 – 3:20 minutes.
Mabó's recipe for espresso:
19g of coffee.  Yield: 36 – 38g of liquid in 26 – 28 seconds. Water at 90 – 91°C. No pre-infusion needed.
---
Did you like these recipes? Let me know your comments below and feel free to share your own recipes with my readers.