\

A Detour to finding great coffee that's worth taking
From the friendly port city of Hamilton hails one of Canada's earliest specialty coffee pioneers and now partner of The Coffeevine: Detour Coffee
Serial travellers often preach that it's all about the journey, not the destination. As someone who has visited over 120 countries around the world by age 36, I can safely say that this is only true in the rarest cases.
These days, the stress of flying long-haul or travelling by low-cost bus is hardly worth writing home about. If you are Michal Portillo, however, and your mission in life is to take the world's most epic train journeys, then yes. The journey can be EVERYTHING even if the destination is not.
And the same is sort of true for coffee. Passionate home coffee brewers like myself and my customers will know that the process of brewing great coffee can be almost as rewarding as the final results in your cup. If the process isn't fun, then the coffee will probably be missing something.
And then, there are the occasional detours that will still lead you to your destination but that might add that extra sparkle to your journey. Ok you, will most definitely be rolling your eyes right now at the introduction you just read but let's be reals here. It was a Detour worth taking, haha.
This post is, of course, about Detour Coffee Roasters from Hamilton, Ontario, a small port city on Lake Ontario about a 1-hour drive from Toronto.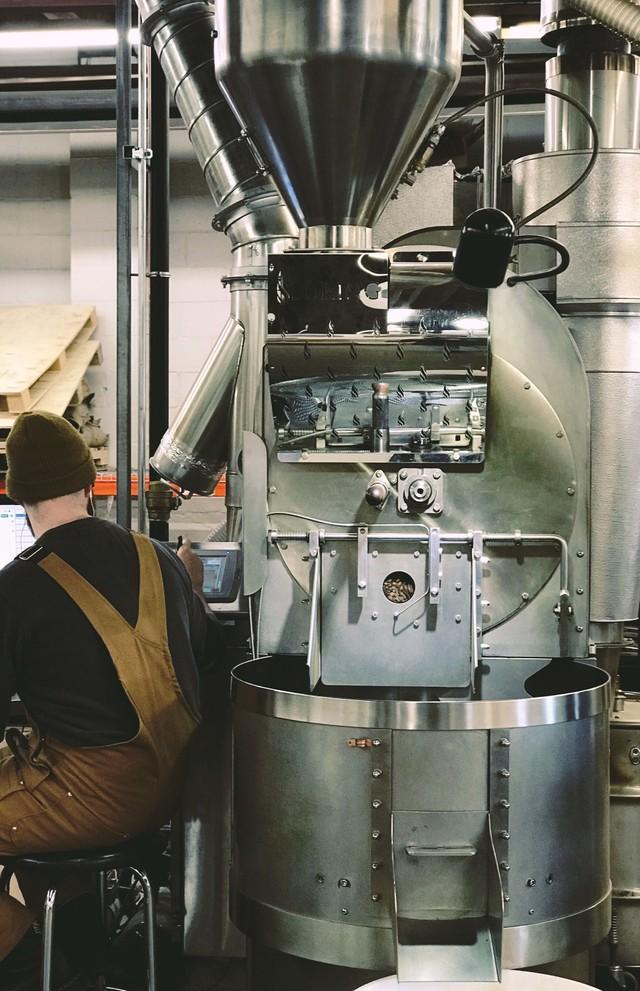 Founded in 2009 by Kaelin McCowan, Detour Coffee Roasters was at the forefront of the Canadian specialty coffee movement right from the getgo. At a time when most Canadians had never even thought about the fact that coffee could be anything other than what Tim Hortons was churning out all over the country, Kaelin was already building relationships with farmers and putting their hard work at the center of his business.
Fast-forward a few years and Canada's specialty coffee scene is truly booming and Detour is continuing to soar to new heights.
I initially reached out to the guys back in September of 2019 to find out if they were keen to join our Canada special October '19 coffee box but the time wasn't right then so I tried to get them on board again for the March '20 coffee box and taddaaa, here they are.
They recently bought an industrial building on the outskirts of Hamilton where they will soon relocate their roasting site to import and roast more delicious coffees for people like us to enjoy.
During my live Q&A on Instagram with Ryan, Emma and Dan I learned a huge deal more about Detour's green buying philosophy and approach to working with farmers, something that has resulted in long-term relationships with coffee growers and consistently rising levels of quality at origin.
The coffee we'll be getting from them is a washed Colombian pick from Nariño, a region that Detour is sourcing more and more coffees from and this particular one was part of Detour's first container from the region.
It was produced by a group of different farmers and then fermented in cement tanks for 12-16 hours and washed in micro-mills at each farm. The result is a gorgeous and vibrant coffee with a sparkling acidity and notes of butterscotch and cherry.
Detour will be part of our upcoming March '20 coffee box alongside Kalei from Lebanon and Horsham Coffee from the UK. Order yours today to avoid missing out!
---
Thanks for reading this article about Detour Coffee.
Did you know that we also run Europe's #1 coffee subscription?

Every month, we work with three awesome roasters and deliver their freshly roasted coffees to customers all over the world.