\

How Kalei helped create the third wave coffee movement in Beirut
Inspired by her work trips to East Africa, Dalia Jaffal set up Kalei in 2015 with the aim to bring the farm to cup concept to Lebanon. It was a gamble.
When I last visited Beirut in December 2018 and I set off to my appointment with Dalia Jaffal of Kalei Coffee Co, I literally didn't know what to expect.
I had read a beautiful story about Kalei in the local magazine The Carton for whom I wrote a piece about my time in Iran but the pictures in the piece showed a place that was still under construction, or in any case, a café that looked unfinished.
After parking my car, I looked around a big open space surrounded by residential buildings and despite my Google map pointing at roughly the right direction, I couldn't find this mysterious coffee shop.
You should know that in Beirut, like in many other cities in the region, addresses can be rather vague. The fact that this particular café was also well-hidden turned my first visit into a treasure hunt.
Eventually, after walking into a few wrong front gardens, I spotted the correct gate and behold, what I found there was mindblowing.
Founded by Dalia in 2015 after spending a lot of time as an aid worker in East Africa, Kalei quickly gained a loyal following in the Lebanese capital and even made waves abroad. I remember seeing it once in an issue of Monocle Magazine.
Dalia was already there waiting for my arrival and from the first greeting, we clicked. Her curls reminded me of a fierce lioness and it became immediately obvious that she and her team knew what they were doing.
The interior of the café is airy and tastefully decorated. A Giesen roaster sits neatly behind a glass wall and upstairs, you even have a lovely terrace where you can catch some rays when its warm.
After sitting down at one of the tables, Dalia shared some details about her background with me while we sipped on an exquisitely prepared flat white.
"When I was in East Africa, I discovered coffee at the source and really fell in love with it. Beirut had no specialty coffee at the time and I wasn't sure if it would be accepted by the locals but after coming back from my last stint abroad, I took a gamble and thankfully, it has paid off," she recalled.
I stole a glance at the other pundits who were crowded around laptops or reading the paper that day and what became clear to me at that moment was that Kalei had found and created its own niche.
The next day, I hosted a cupping event there that was attended by over 20 different people from all over Lebanon, each with his or her own story.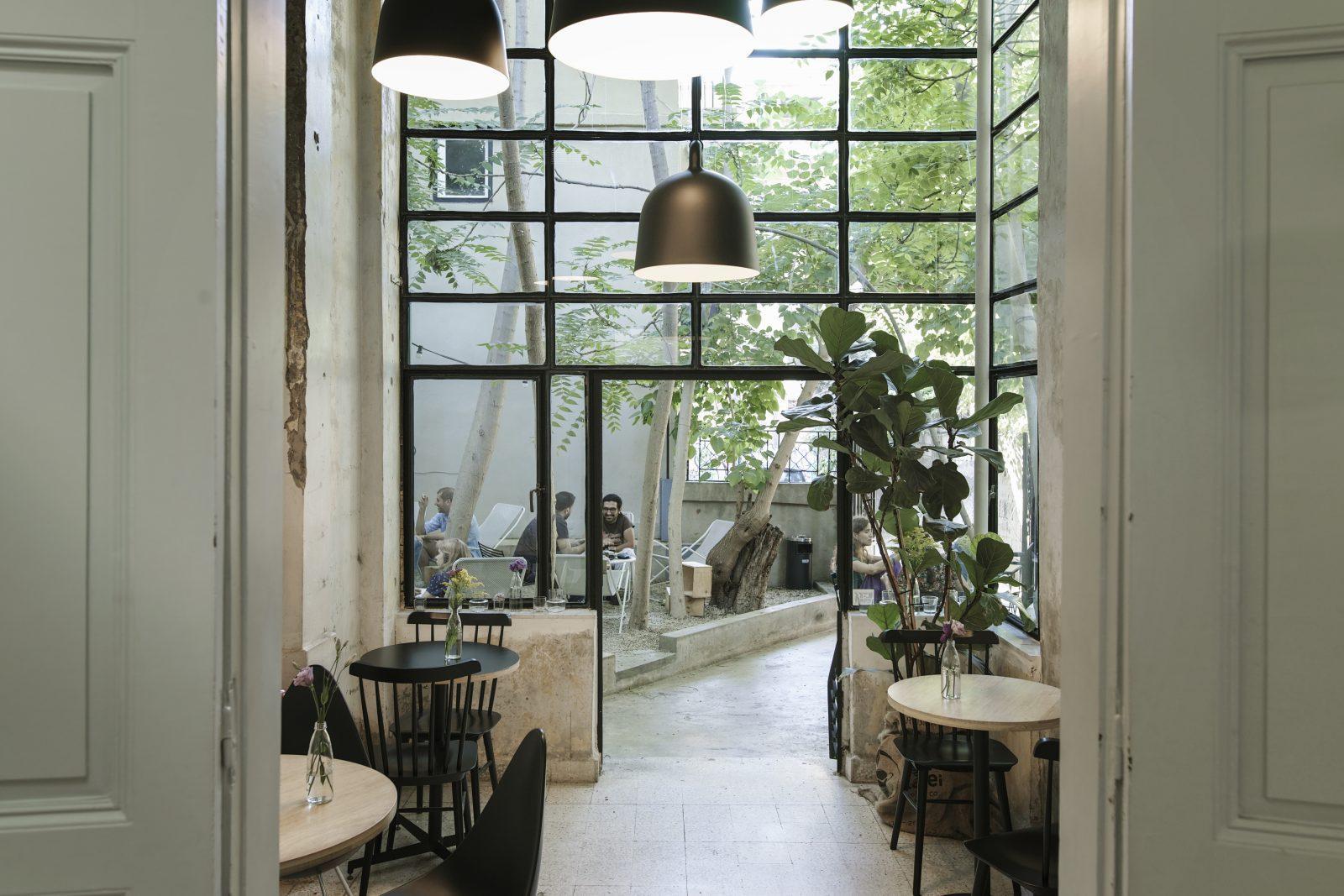 As it turned out, Beirut already had a fine specialty coffee scene, albeit small. Check out my list of reviews here.
Yet, doing business in Lebanon is not without serious challenges. For one, it has a very fragile political structure that regularly collapses into chaos. The city has frequent power cuts and waste removal issues and the economy is in crisis right now.
When I spoke with Dalia during our live Q&A session recently, she told me that Kalei had already bought all of its green coffee for the year because it didn't know if the situation in the country would get better or worse.
Despite this, Kalei is in a good position because Lebanese people generally tend to meet for coffee rather than beer and luckily for all, Kalei is open late and serves both. In fact, I even had one or two (or more) of its delicious cocktails one evening.
Most recently, Kalei opened up a second location in Ras Beirut at the opposite end of the city and at a stone's throw from the large American University.
Initially, Dalia wasn't really looking to expand so soon but when the opportunity arose to open inside a gorgeous French colonial house, she jumped at it.
"It's funny though," she said during our interview. "The water composition is so different at our two locations that we don't actually serve the same coffees there. They just don't taste the same."
She actually asked me if I could ask our subscribers to provide her with their recipes for the Rwandan coffee that she will roast for our upcoming March '20 coffee box. "I'd love to know how the Coffeeviners brewed this one," she mused.
It is a real honour to have Dalia and her Kalei brand in our next Coffeevine box as the first Middle Eastern roaster and female specialty coffee entrepreneur to be featured.
The coffee is from the Cocatu cooperative in Rulindo, Northern Province and a great example of a washed Rwandan coffee. It's clean, juicy and vibrant and will go down a real treat.
---
Thanks for reading this article about Kalei.
Did you know that we also run Europe's #1 coffee subscription?

Every month, we work with three awesome roasters and deliver their freshly roasted coffees to customers all over the world.