\

"I just rented a shed and gave it a shot"
Tom Osborne was ready to take a gamble on building his own coffee roasting company and he never looked back. Meet our May '20 coffee box roaster.
When Tom Osborne founded his specialty coffee roasting business back in 2015, he had no idea where it would go. It was a total shot in the dark but no less worth it.
As a contractor in the IT business, he had been worn out by the daily grind of corporate life and used his free time to experiment with coffee roasting up until the point that it became a personal obsession and he was faced with the stark choice of staying where he was in his well-paid job or diving headfirst into the coffee business.
The decision was, in the end, relatively easy to make.
After finding and converting an old pig shed in the middle of Sussex into his brand new roasting space, Tom began roasting the best coffees he could get his hands on and sending out samples to prospective customers.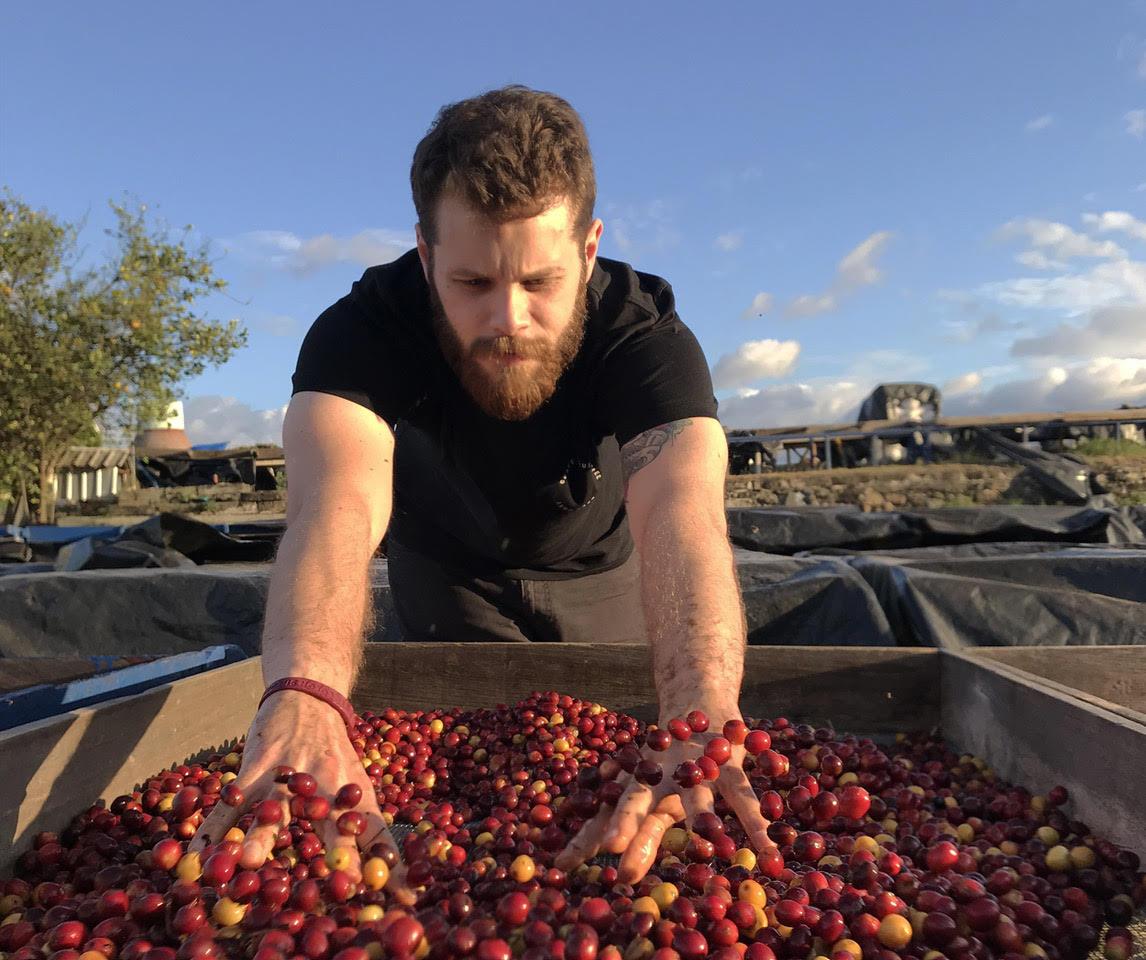 "I remember the moment when I got an email from someone saying 'Hey, we want to buy your coffee'. I almost fell off my chair in excitement," Tom recalled during a recent live Q&A session with me on Instagram.
There is truly nothing like that first order. It makes you feel so incredibly proud.
As time went on, Tom began to spend a fair amount of time each year visiting farmers to better understand their craft and get a deeper knowledge of the different factors that contribute towards what makes great coffee great.
Coffee is a complex and constantly evolving product that can surprise and frustrate you at the same time. As Tom said during our interview 'you never stop learning with coffee.'
Over time, Craft House Coffee built a strong reputation in the UK specialty coffee scene and a network of partner café all over the nation. But as was the case with many other roasters, the sudden arrival of covid19 forced Tom to completely rethink his business.
"I was planning on going to origin trips later this year. I had a whole team working for me. And then this happened. Thankfully our online shop is keeping us going," Tom explained.
We're glad that we can support Craft House Coffee by choosing on of its coffees for our May '20 coffee box, one that I am particularly excited about because it's our first coffee from Papua New Guinea, courtesy of the excellent sourcing work done by 32cup.
This island nation on the edge of Asia is widely known for being one of the most culturally diverse places on earth with hundreds of isolated tribes populating its remote valleys and for its many species of bird of paradise.
PNG has been producing coffee for well over a century and it now accounts for the nation's second most important agrarian export after palm oil.
A lack of colonial coffee farms has meant that coffee is produced by hundreds of smallholder farmers in plots that are oftentimes so small that they are refered to as 'coffee gardens'.
The coffee that Tom will be roasting for us comes from the Baroida estate, a large family run farm that also sources from local small-holder farmers in the surrounding area and process them in their on-site mill.
Consisting of the Mundo Novo and Arusha varieties, this coffee offers an exotic cup profile with notes of rhubarb, blackcurrant and honey.
Craft House Coffee will be joined by Meron and Tane Roasters Collective as part of our upcoming May '20 coffee box. Order yours here.
---
THANKS FOR READING THIS ARTICLE ABOUT CRAFT HOUSE COFFEE
DID YOU KNOW THAT WE RUN EUROPE'S #1 COFFEE SUBSCRIPTION?

Every month, we work with three awesome roasters and deliver their freshly roasted coffees to customers all over the world. Our next box will ship on 20-05.