\

In our April '19 coffee box
For our forthcoming Easter special, we invited Coffeevine debutants Modern Standard and Three Marks to join local coffee heroes White Label Coffee
As I type this blog post about our super exciting April '19 coffee box, I am looking out of my kitchen window and watching how insane gusts of wind are blowing the trees this way and that way while huge jets descend to land at Schiphol Airport. Sometimes, the laws of physics are just too crazy to comprehend. Earlier, I was cycling back from Public Space in Noord, the stunning café where I shoot most of the visuals for The Coffeevine and there was a moment when the wind was so strong that I was actually going backwards while trying to cycle forward. INSANITY!
I truly hope that the sun and warmer temperatures will soon return to us and what better way to sweeten the wait than to get all excited about the next Coffeevine box that we have put together for you? In April, we will be working with two very exciting Coffeevine debutants who have been on my radar for some time and whose coffees truly blew us away during our cupping session last night. Modern Standard from Essex and Three Marks from Barcelona will be joined by our old friends White Label from Amsterdam who are all coming together for a super yummy Easter Bunny special coffee box next month. I hope you will love these coffees as much as I loved selecting them for you.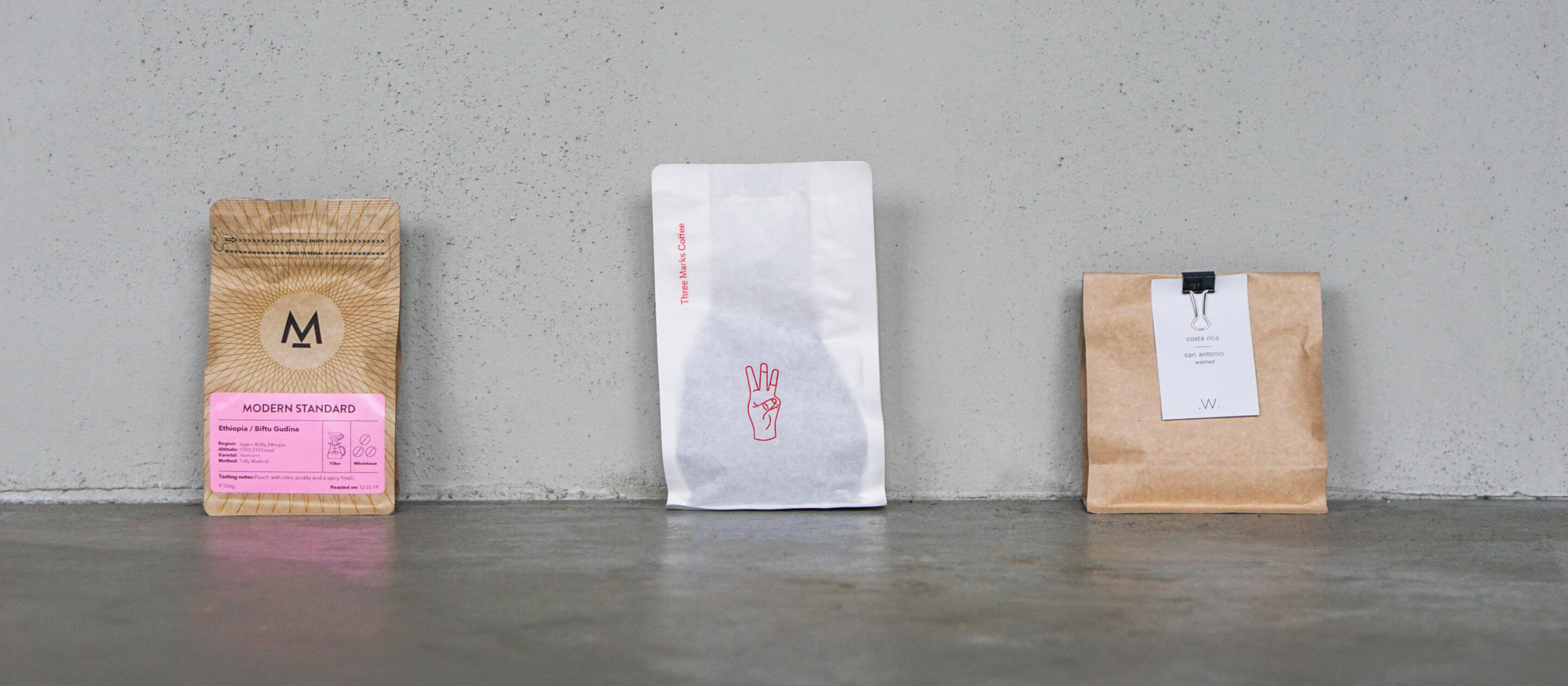 ---
Modern Standard
Our March '19 coffee box was all about celebrating some of the UK's finest roasters as part of our unofficial Brexit special but now that Brexit is unlikely to happen on the 29th of March, I felt confident enough to invite yet another great British roaster to be part of the Coffeevine family. Modern Standard from Essex is a name that I had come across a few times at the London Coffee Festival over the past few years and for some strange reason, it wasn't until now that we finally got a chance to team up for a collaboration.
Founded by Lynsey Harleyin 2015, Modern Standard quickly built a big name for itself in the British coffee world by becoming one of the first specialty coffee roasters to sell its coffees at Sainsbury's and opening up a coffee bar inside Amazon's UK headquarters. These days, Lysney and her dedicated team run a roastery in the UK as well as Denmark from where they serve their fast-growing number of British and European customers.
I'm very excited to welcome this female-run coffee brand to The Coffeevine family, offering us a beautiful take on the fan-favourite Biftu Gudina from Ethiopia. Expect a delicate bouquet of earl grey and jasmine and a wonderfully balanced cup.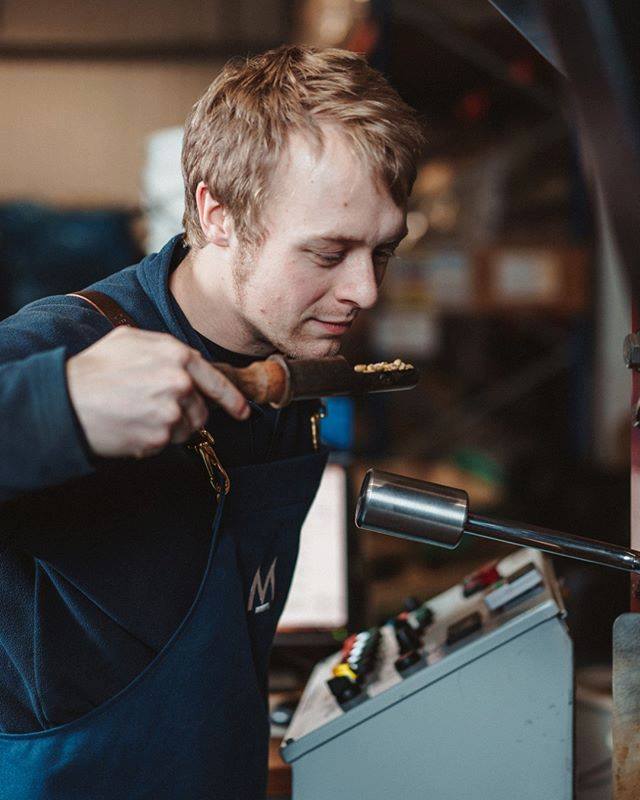 ---
Three Marks
Barcelona is, without a doubt, one of my most favourite cities in Europe and as it so happens, it also has an incredibly exciting specialty coffee scene. Last autumn, I was invited to host a cupping at the local coffee festival and afterwards, despite torrential rains, my friend Dan O'Regan from Origin Coffee Roasters and I went on a little trip to visit one the city's newest coffee places, Three Marks.
Co-founded by three awesome guys who share the same name, Marc Aguyé, Marco de Rebotti and Marco Paccagnella, Three Marks is a design aficionado's wet dream come true where the coffee is just as stunning as the interior of the space. Having gained invaluable experience as the head roaster at local coffee heroes Nømad, Marco de Rebotti joined forces with his two buddies to come up with a truly outstanding new coffee concept that is quickly gaining a hugely loyal fellowship across Europe.
The guys sent me a selection of some of their finest coffees to choose from for our forthcoming April '19 coffee box and in all honesty, it was hard to choose between the two because they were both delicious. However, after some deliberation, my team and I picked the natural Rwanda from Gitwe. This coffee is just crazy delicious!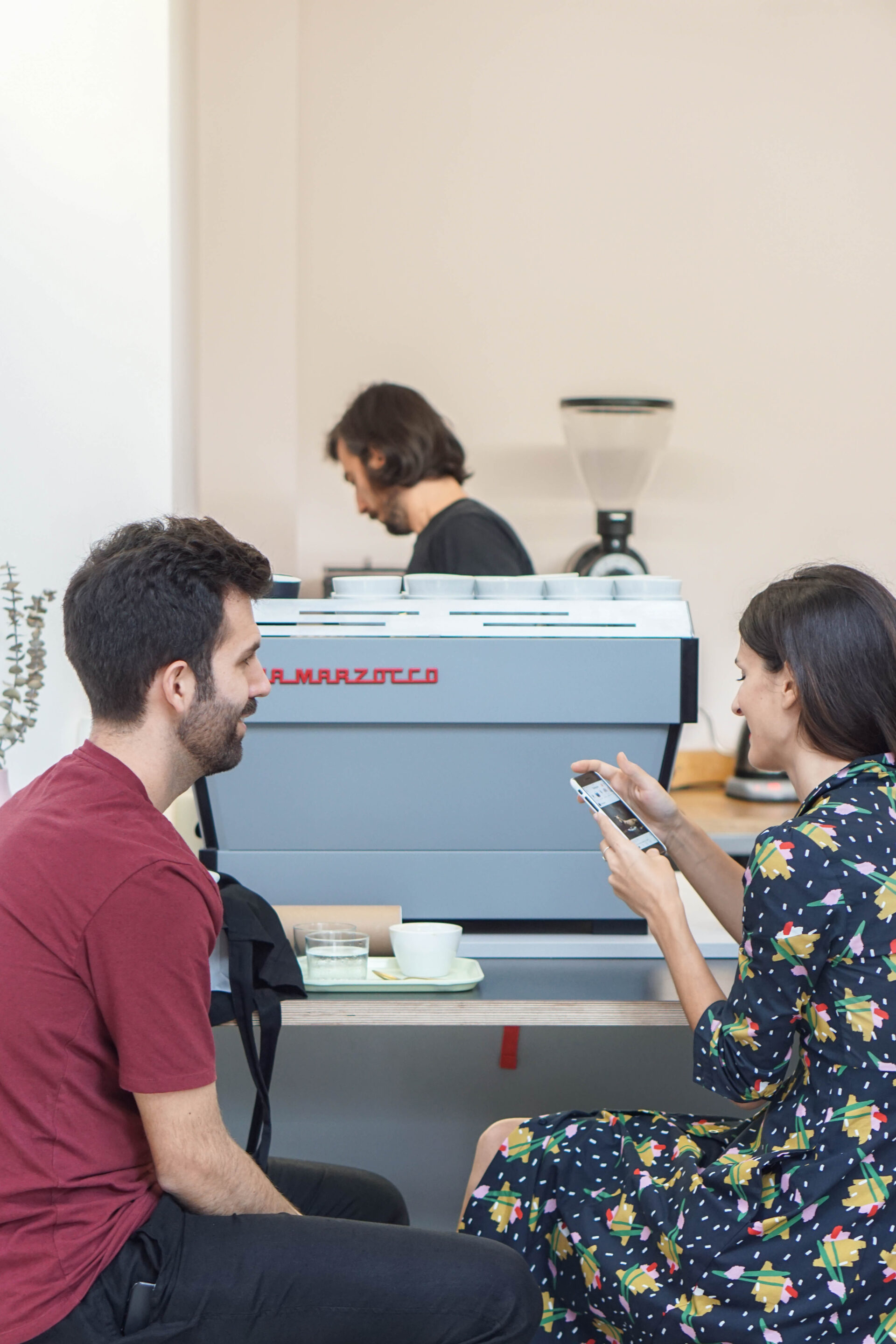 ---
White Label Coffee
Last but not least, there is White Label Coffee. One of Amsterdam's most iconic coffee brands and the recent winner of the brand new Roast Masters competition that was held during the Amsterdam Coffee Festival earlier this month. Founded by Francesco Grassotti and Elmer Oomkens, White Label Coffee is certainly the Dutch capital's most successful specialty coffee export and I've had the pleasure of coming across its delicious coffees in places as far away as Prague and Budapest.
The guys recently opened up a brand new concept in our hometown that artfully blends fine coffees, great food and excellent natural wines and so I thought, why not add to all this activity by inviting to return for a brand new Coffeevine feature in April?
The coffee that we chose comes from Costa Rica and was produced by several smallholder farmers rather than just one Finca as is more common for Central American coffees. It offers a lot of beautiful sweetness and a well-rounded body that perfectly complements the other two coffees that we have chosen for you.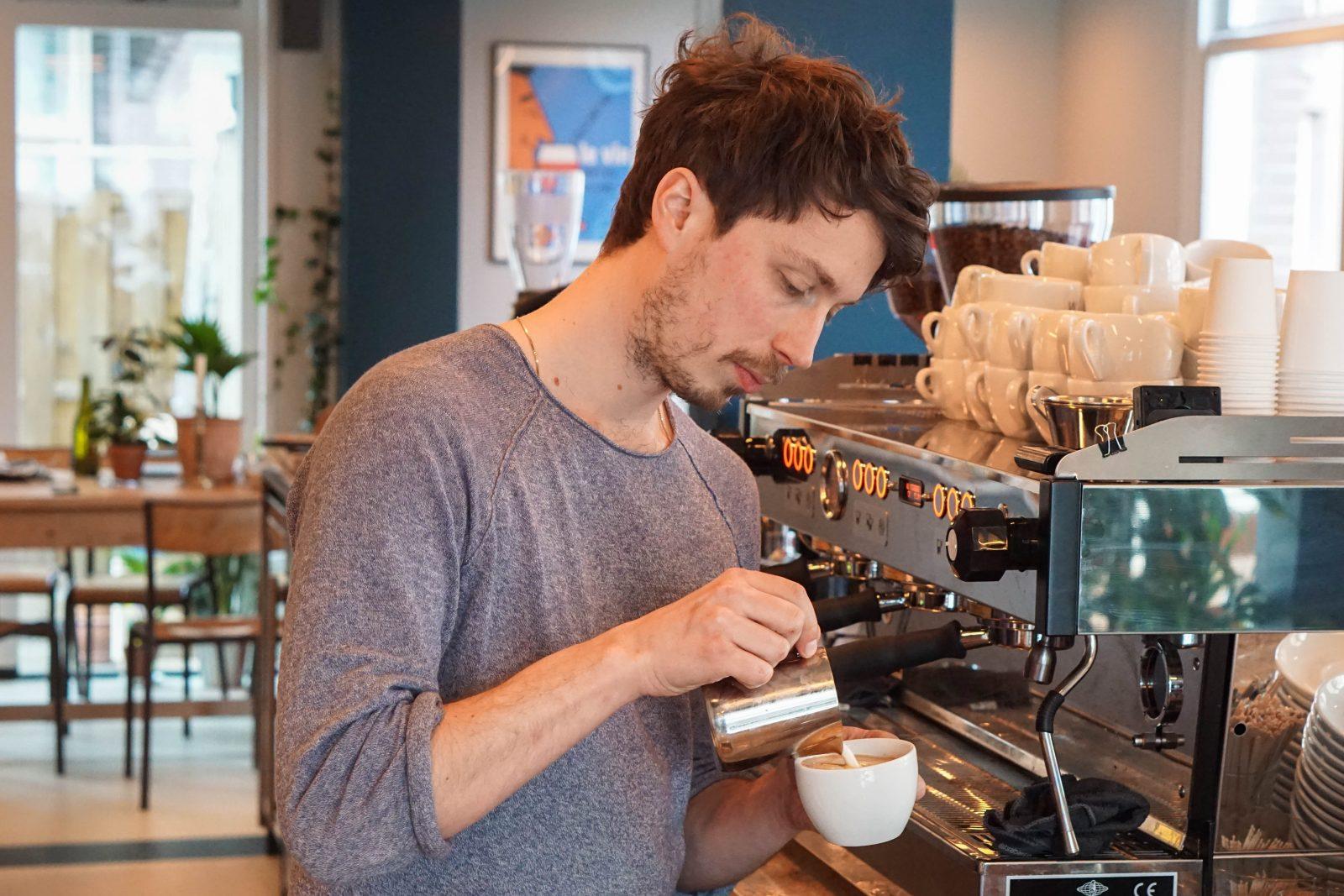 ---
Presale ends on 15-04 | All boxes ship on 23-04