\

In our March '19 coffee box
Celebrating some of the best roasters from the UK in March, we are excited to share with you freshly roasted coffees from Colonna, Has Bean & Origin
There are very few countries in the world that have shaped our history as much as the United Kingdom has. For better or for worse, this small island that itself is a union of different nations, gave us the English, the Queen, Queen, afternoon tea, golf, Harry Potter, Sunday roasts, oh the list is endless and so is our love for this quirky land.
I spent five years of my life living and studying there and have visited countless times, making London feel like a second home and I feel very emotional about current events there. Whatever your position on Brexit may be, if one thing is for sure, Britain will be dearly missed in this community of nations that have given us the world's most successful peace project. As a consequence, I am dedicating this forthcoming March '19 coffee box to some of the most incredible, caring, loving people who I've ever met.
Please meet the roasters and the coffees that we have selected for our forthcoming 'Best of Britain' March '19 coffee box.
(This box has been approved by Her Majesty The Toy Queen)

---
Colonna
Few people can boast a CV as impressive as Maxwell Colonna-Dashwood, award-winning barista, exemplary entrepreneur and founder of Colonna Coffee. At just 33 years of age, Maxwell has become somewhat of a global icon in the specialty coffee world and someone who continuously innovates. From being the first specialty roaster to put his fine coffees into Nespresso compatible capsules to writing ground-breaking books on water and inventing a new kind of kettle, Maxwell has his fingers in a range of different pies but still finds time to power-lift and pursue other passions.
For our March '19 coffee box, we have the pleasure of featuring a truly delicious Peru from Finca San Ignacio produced by the visionary Rony Lavan Guerrero. It's a mellow and well-rounded coffee full of sweetness and a pleasant mouthfeel.
---
Has Bean
Over the years, we have worked with almost every award-winning and rising star roaster in Europe but, of course, there are still a few names that we haven't had the pleasure of working with. Has Bean was originally founded by one of specialty coffee's most recognizable faces, Steve Leighton, and quickly built up an unparalleled reputation for sourcing some of the world's finest coffees and distributing them to coffee lovers and cafés all over the world. In 2017, Dale Harris secured the company's biggest achievement by winning the World Barista Championships and helping Has Bean to join a very small club of brands that have managed this great feat.
In 2018, Has Bean was taken over by Ozone Coffee and this year, this icon of specialty coffee is joining our epic March '19 coffee box with a succulent natural Guatemala from Finca El Limon. Expect citrusy notes and delicate sweetness.
---
Origin Coffee
Origin Coffee from Cornwall is one of our most favourite coffee brands in the world and one that we have a very special connection to. Founder Tom Sobey and his fantastic team have done incredible things for the specialty coffee world and in the UK, in particular, they are considered one of the absolute finest. With numerous awards under their belt, a range of beautiful cafés across the country and some of the most consistent sourcing and roasting practices of any roaster that we know, Origin Coffee is without a doubt one of Europe's coffee shooting stars at this moment.
They are returning to The Coffeevine for the third time next month, offering us a gorgeous washed Rwandan coffee from the Women Coffee Extension, a coop that is helping Rwandan women producers to establish themselves in this male-dominated market. This coffee has lush notes of lime, green grape and a floral finish.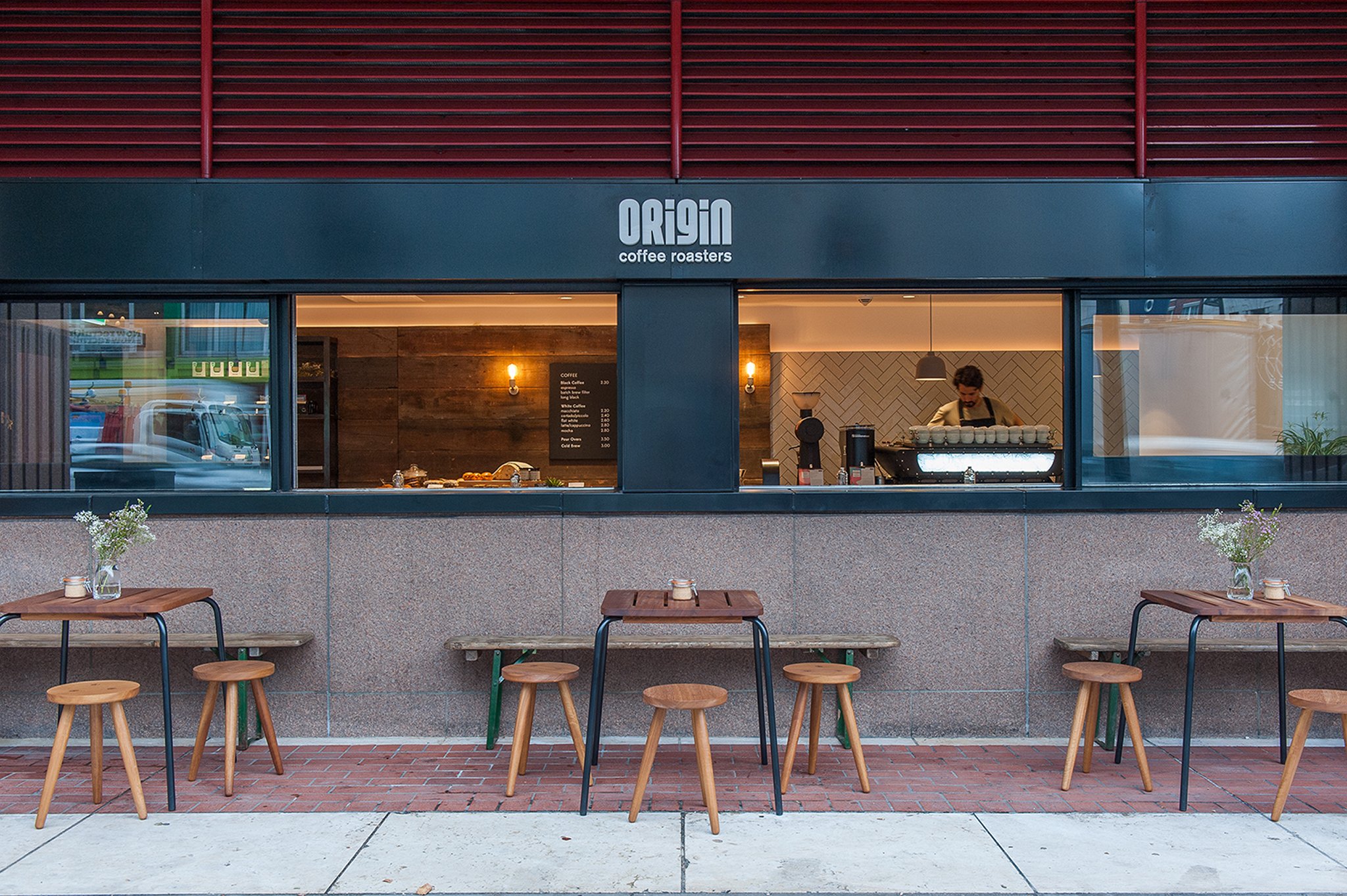 ---