We're close to the finish line now, aren't we? 2020, the year that shaped and affected our world more than any other in recent memory is slowly coming to an end and I am sure many of you will be glad to see the back of it.
For a lot of people in the coffee industry, 2020 was a really tough year that impacted businesses all over the world in different ways. From green coffee buyers and roasters who could no longer visit their producers to café owners who had to close their shops and baristas who no longer had any work.
9 months into this pandemic, we have had to adapt and learn to live in a new reality that forced many of us to completely change the way we do business and live our lives. I am fortunate to say that my business experienced immense growth over the past 12 months, only suffering from distruptions to global transport links leading to delayed shipments and a few people cancelling their subscriptions due to their lives being negatively impacted by the economic hardship brought onto so many around the world.
The recently shipped December box was by far the biggest in Coffeevine history, twice as big as the December 2019 edition one year earlier and I am extremely thankful to all those of you out there who have put their trust in my continuous commitment to source and share the best coffees from the most exciting roasters.
On that note, let's take a look forward to what the new year will bring and dive into the super epic January 2021 box that I am very thrilled to ship out next month.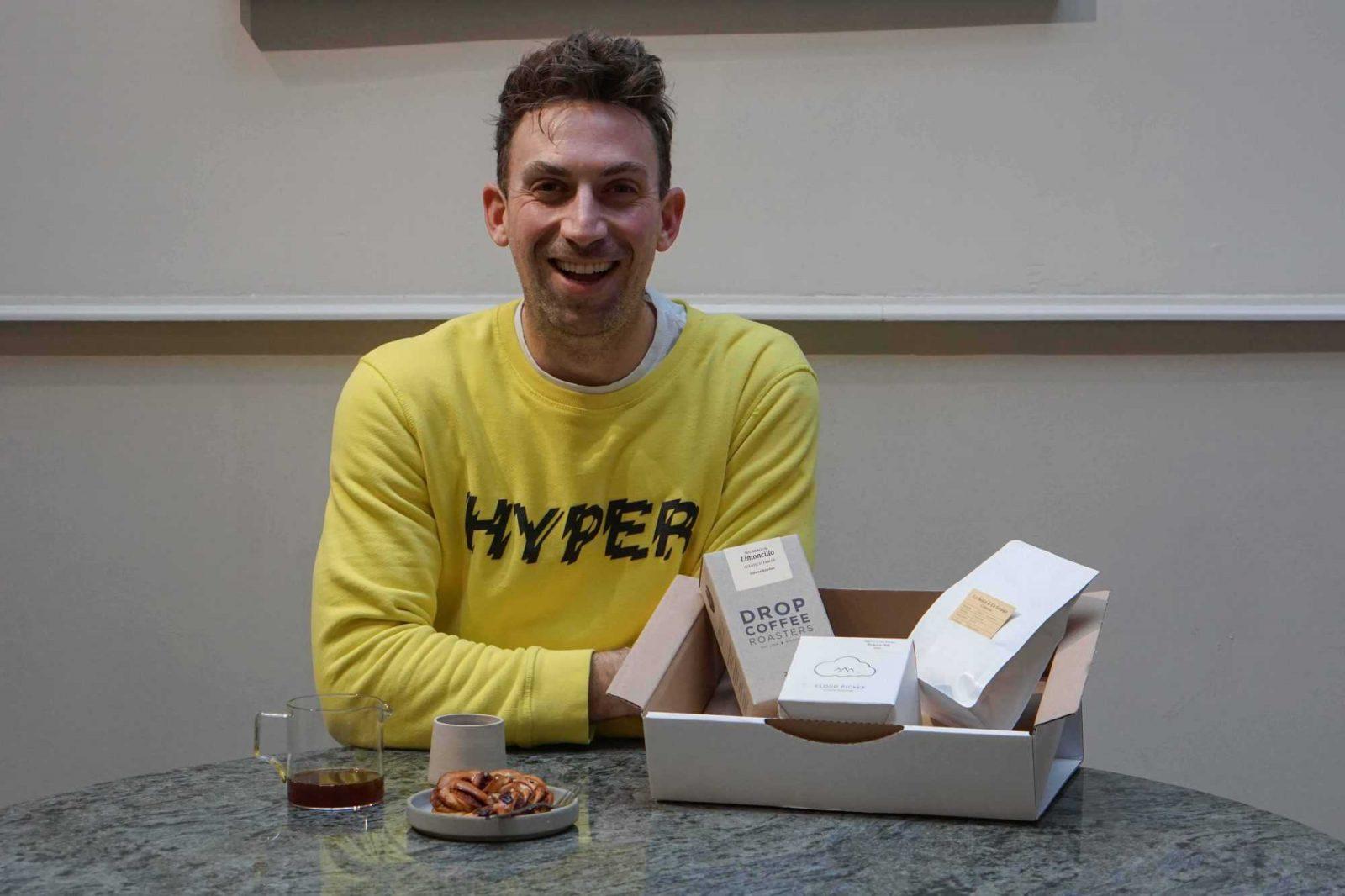 ---
Drop Coffee
The first roaster who will be featured in the upcoming January 2021 box is one of my most favourite roasters of all times, Drop Coffee from Sweden.
Founded in 2009 by the charismatic Joanna Alm who I am personally very fond of, Drop Coffee was and remains amongst the most formidable Nordic roasters who played a crucial role in establishing specialty coffee in Sweden and Europe at large.
Through her relentless efforts to seek out the most talented producers across the world, forging close and long-lasting relationships with them along the way, and setting the standard for working with only one roast profile for both filter and espresso, Joanna acted as a role model for many other roasters who stepped into her footsteps in the years that followed.
Her legenary Stockholm café became a place of pilgrammage for many visitor to Sweden and her iconic brown retail boxes a much-sought after menu-item in many of the world's leading coffee bars, including Tōrnqvist, the ground-breaking and now closed specialty coffee bar in my own hometown of Hamburg.
It's a real honour to welcome Joanna back to The Coffeevine as part of my first box of 2021, this time with a delicious coffee from Nicaragua. Produced by the Mierisch family whose breathtaking farm is located in the Matagalpa region of this Central American country, this coffee is of the less common Bourbon variety and was naturally processed.
A variety that is more commonly grown in Rwanda and Burundi, it is prized for its high-quality cup profile and sweet taste, something that comes out perfectly clear in this particular coffee from the Limoncillo farm.
Expect notes of raising, blackberry and toffee. Roasted for both filter and espresso.
Cloud Picker
The second roaster to make the cut for the January 2021 box is another of my all time favourite roasters, this one coming from Dublin. Founded in 2013 by life and business partners Frank Kavanagh and Peter Sztal, Cloud Picker has been at the forefront of Ireland's specialty coffee scene ever since it first appeared on the scene.
I've had the pleasure of working with this roaster a few times already and last year, when my life partner Michal and I went to Dublin to see Björk in concert, we had a chance to spend some time in Cloud Picker's extraordinary concept café just opposite the city's iconic Trinity College. Read my café review here.
Over the years, Cloud Picker built itself up to become one of two leading roasters in the Irish capital alongside 3FE, which is associated with Joanna Alm of Drop Coffee through her fiancé Steven Leighton's part ownership of the company.
Working with a delicious selection of seasonal coffees, Cloud Picker puts a great deal of weight behind its environmental footprint with a variety of initiatives such as its compostable bags, locally made reusable drums for wholesale customers and electric delivery vans.
I am really looking forward to putting Cloud Picker back into one of my boxes, this time with a juicy and crips Kenyan coffee from Rukira in Nyeri Country. Rukira serves around 670 smallholder farmers from the region and is one of several wetmills operated by the Othaya Farmers' Co-operative Society.
This coffee will be a real treat for anyone who appreciates vribrant Kenyan coffees and is roasted for filter and espresso roast.
Deep Coffee Roasters
The third roaster that I'm looking forward to working with in January comes from the French port city of Marseille, a vibrant metropolis that over the past decade has turned itself from grubby harbour into pulsating cultural hub.
Founded by three friends who hail from completely different backgrounds, Deep was set up in 2018 with the simple mission to source, roast and brew exquisite specialty coffees for the local community. It quickly gained a loyal following that extended well beyond the city's borders and in January 2021, will be the first roaster from Marseille to be represented in one of my boxes.
I remember visiting Marseille with my friend Megan just as the city was about to become European capital of culture and consequently undergoing a huge transformation that saw the opening of new museums, a revamped waterfront and a newfound sense of pride.
Now, Marseille is often times seen as a potential rival to Barcelona as the beating heart of Mediterranean culture and if Deep Coffee Roasters' popularity is anything to go by, the future of specialty coffee in the city is bright.
Deep Coffee Roasters will offer an absolutely delicious Colombian coffee for my January 2021 box that consists of a blend of two coffees from two different farms, La Suiza and La Granja in the Huila region of the country.
The first part, from La Suiza, makes up 70% of the coffee and is a washed Caturra with an extended fermentation that gives lots of sweentess while the remaining 30% from La Granja is also a washed Caturra that adds crispness and a delicate acidity.
Expect notes of fruit punch and brown sugar. This coffee is roasted for filter and espresso.
---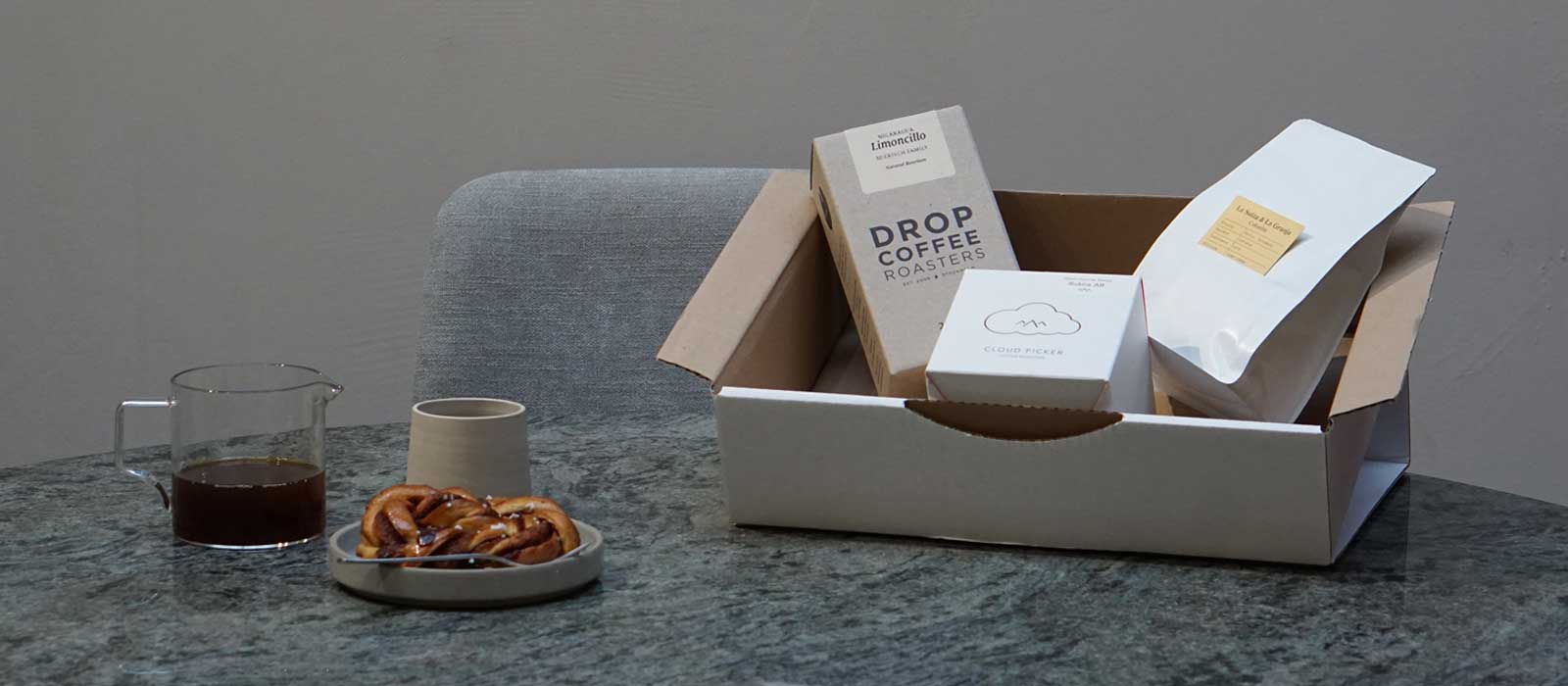 Not yet a subscriber of Europe's favourite coffee subscription?
There are many reasons why you should subscribe to The Coffeevine, my outstanding coffees being one of them, of course.
The Coffeevine is also the only coffee subscription company that:
Always features three coffees from three different roasters
Has worked with over 200 roasters from all over the world
Blind tastes all submitted samples and only chooses the best tasting ones
Offers free tracked delivery to all European customers
Can create custom subscriptions for collectives, cafés and businesses
Has the best customer service of all coffee subscriptions with a rating of 4.8 on Trustpilot
For just €46 a month, you'll get the most delicious selection of seasonal coffees that are roasted by the most exciting coffee roasters. Hundreds of happy subscribers already trust me. Will you be next?
---