The annual World Barista Championship (WBC) is a huge event in the specialty coffee industry, one that many brave young men and women work very hard towards each year. Since its beginning in 2000, the WBC has been held all over the world, and has been the launchpad for many incredibly successful businesses.
With this year's competition in Dublin just around the corner, we caught up with last year's winner Sasa Sestic of Australia to find out how his life has changed since he lifted the trophy in Seattle, why the wine industry can teach us a lot about processing coffee, and why capsules may still rule after all.
---
TCV: Sasa, it has almost been a year since you lifted that very special trophy. What did you feel when you heard the judges call you the World Barista Champion 2015?  
Sasa: I just could not believe that I had won! It was a very emotional moment for me, and of course a lot of things were going through my mind right there and then. I was just so happy that I could finally bring the trophy back to Australia.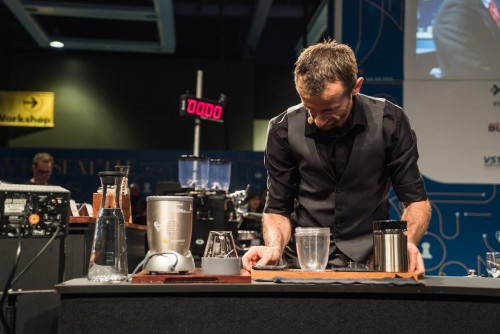 TCV: You won the Australian Barista Championships only with your 7th attempt, and this time you went on to win World Barista Championships too. What kept you motivated for all those years?
Sasa: The last seven seven barista competitions pushed me to learn as much as possible about coffee. They made me think a lot and challenge myself every day. Even though I did not do as well when it came to the actual results, year on year I kept on opening my mind and learning more and more. In the end, that is what gave me the confidence to do something really innovative and different this time.
TCV: When Lex Wenneker won the Dutch Barista Championships in 2015, I interviewed him before he went to Seattle to find out how it felt to represent his country there. Now, I am asking you, how does it feel to represent Australia and the world?
Sasa: To represent Australia is an absolutely amazing experience! Especially considering how much support I had from people all over the country. I was lucky enough to represent Australia at various other events and competitions, but this time was different. Yes, this time I represented more than ever. But, I also had a very international team by my side. Hidenori, my coach is Japanese, Camilo the producer of my coffees is Colombian and John lives in New Zealand. I actually represented each and every one of them.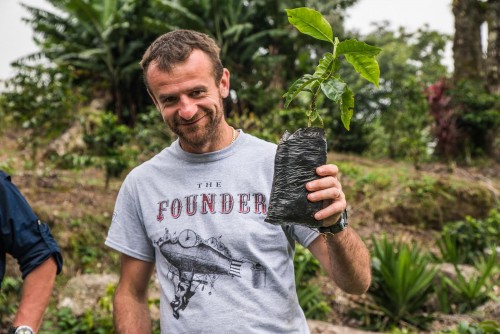 TCV: What has been your mission since winning the championships? What have you given the most attention to?
Sasa: I guess by now a lot of people know how much I enjoy working and improving coffee at farm level. Therefore, the last 9 months I spent traveling to lots of countries to work with coffee producers. I am very happy that I managed to organise two auctions for producers in El Salvador and Honduras, which will be held this year in May and July, respectively.
I also spent a lot of time in Asia and Europe running workshops. These experiences taught me a lot about the different coffee cultures around the globe, something I really enjoyed. And, last but not least, I've spent a lot of time working with my Ona team further developing my OCD product, writing a book and finishing a movie called 'The Coffee Man'. So, I guess you can say it's been a very busy but very exciting year!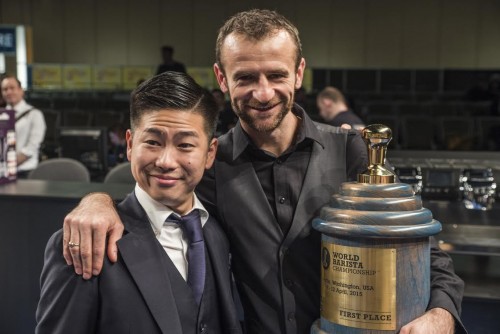 TCV: Wow! A busy year indeed! Sasa, in your winning performance you used a Colombian coffee that had been processed using the 'washed carbonic maceration' method. Can you explain in a bit more detail what this means?
Sasa: I've spent quite a bit of time with one of the best wine makers in Australia, Tim Kirk from Clonakilla. And I learned some techniques that they use in the wine industry that I brought to our specialty coffee industry.
It all starts with processing coffee in stainless containers instead of concrete. This is done purely to achieve an enhanced clarity in the cup, while stainless steel containers are also mobile and can be used indoors too.
Then, when the cherries get depulped it is absolutely vital that the processing is done under stable conditions, so that we can control microorganisms. When you're working under varying conditions, you end up with different temperatures that attract or nurture different microorganisms, and this gives us inconsistency in the end product. And lastly, we can also control humidity much better.
Once the coffee is then moved indoors, the container is sealed and all the oxygen is removed with the support of carbon dioxide. This helps us to maximise the flavour profile since the lack of oxygen means we can minimise the risk of the coffee developing too much acetic acidity.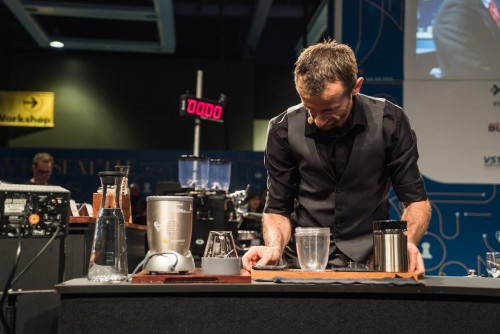 TCV: There are quite a few very technical processing methods that most of us don't hear much about. Why is that?
Sasa: I believe that because we are still a very young industry, specialty coffee I mean, we have adopted a lot of older techniques that are not necessarily quality but more quantity driven. We need to start looking outside of the box, experiment, innovate and collaborate as this is the only way that we can establish ourselves as a modern industry.
TCV: Two big components of the third wave coffee culture have been micro-roasters who are bringing out the best of every coffee, and baristas who brew those coffees to perfection. But as your performance showed, there is a growing need to also look at what producers are doing, and to dedicate more attention to their hard work. In fact, this is also an integral part of your advice to aspiring barista champions. Get to know your origin! Are importers, roasters and baristas not doing enough to put the growers in the spotlight? 
Sasa: You're absolutely right! We can not cook amazing dishes if we don't start with amazing ingredients. A third wave roaster needs to know enough about the origin in order to be able to get the best out of his coffee. Constructive feedback is crucial! If the green beans don't taste right, then the broker or farmer needs to know that.
"When I think of coffee now, it's no longer just about me, my city, my team or my producers. I think about coffee as something that should matter to all of us."
Baristas are the voice and ears of coffee, and their communication with consumers is extremely valuable. They get to hear what consumers like and what they don't like, and this knowledge needs to be passed back all the way to the producer. In our industry we can a make a difference if we have very close relationships throughout this entire chain.
TCV: Many people have been reaching out to you for tips and tricks on how to get to where you are today. Do you consider yourself to be a role-model?
Sasa: I do what I love doing. I guess, I will leave that question for someone else to answer.
TCV: Looking back at the list of winners, the WBC have never been won by a woman despite many women running very successful specialty coffee businesses. A female Dutch barista recently told me that in her view it had something to do with women being extremely critical with each other, and sometimes lacking the confidence to go for it. What's your take on this?
Sasa: At Ona coffee we have several female baristas and they are great behind the bar and a pleasure to work with. I do not know why but most of them don't want to enter barista competitions. I think women are just as talented but not enough women want to compete. I certainly don't think it has anything to do with their own skills and abilities to perform, so I strongly encourage women to take that step. It would be wonderful to see a female World Barista Champion soon!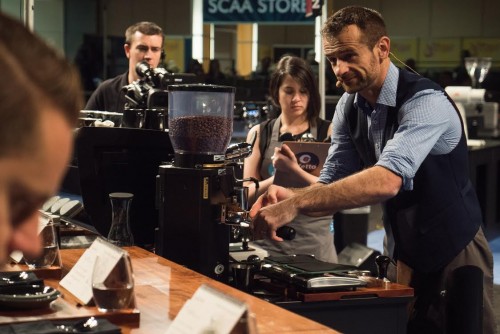 TCV: Looking forward now and drawing on your incredible wealth of impressions and experiences, how has this last year changed your own business, Ona?
Sasa: This is a good question. Well, to be honest I have not spent much time with Ona in the last 9 months, and some people considered this to be a risky move. But I have a really amazing team and my managers are completely independent.
At Ona we have very dedicated managers and staff members, and as soon as I had won the World Barista Championships, I employed a few new team members to support them during my absence.
I decided to put experienced people in right roles and I let them manage their sections and make big decisions without even talking to me. I am very lucky to have such an amazing team of people that believes in my vision. I can just let them run the show.
"If we can provide the right knowledge, then consumers will be able to make an informed decision and choose between regular coffee and amazing coffee."
This year we experienced the biggest growth since the company was founded. We didn't just win the World Barista Championships but also the World Roasting Competition, which was held in Taiwan in December 2015. Furthermore, we also triumphed in the best filter, best milk-based and best franchise category awards at the Golden Bean competition in Australia.
All of these awards were won without me knowing what coffees they entered. I can just say that I am so happy and so lucky to work with such inspiring people!
TCV: What do you think will be biggest trends or developments in specialty coffee this year? 
Sasa: We will naturally keep improving coffee, producers are growing better coffees and we are roasting and brewing better and better coffees. Our coffee machines and grinders are also improving but we need to focus on providing customers with better experiences. And this doesn't just mean great tasting coffee. We need to give people better value for their every cup of coffee and we need to offer better hospitality.
TCV: Do you think that because making a great cup of coffee is a real process that requires knowledge and equipment, specialty coffee will always struggle to be a real 'mass market' product?  
Sasa: I definitely agree with you here. These days, in order to make extremely high quality espresso in large volumes we need excellent equipment and very skillful baristas. Our coffees are getting better every year, offering more variety and traceability than ever before.
We also have a lot of new technology available to coffee roasters such as more accurate software, the most consistent espresso machines in history and a wealth of information resources available to baristas. In my opinion, it has never been easier to serve great coffee. But there's still a lot of work to be done.
I do believe that we as an industry make it very difficult for consumers to make delicious coffee at home easily. You could even say, we make it inaccessible.
Back in Australia people will walk an extra 5 to 10 minutes to get to their favourite café so they can have the best possible specialty coffee they can get. This is great of course, however these same people will be more than happy to drink instant coffee or capsules at home.
When asked for simple advice, baristas often make the mistake of overwhelming the customer with too much information and too many nitty gritty details like TDS, soluble yields and dosage and water ratios, and this as a result scares a lot of people off. That's where capsules and instant coffee become convenient again because they fulfill a purpose: they give you that caffeine fix without having to roll out your scales, your grinder, your kettle etc.
But this is also where the opportunity lies and this is something we have to tackle if we ever really want to reach the masses successfully.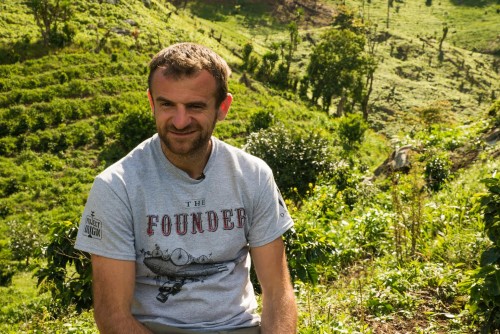 TCV: What do you make of companies like Stumptown who now selling their beans and ground coffees at big grocery chains in the US, and offering a range of ready-to-drink beverages like cold brew and nitro in cans?
Sasa: I think this is great! It means that specialty coffee is growing as an industry. As long as we communicate with clarity and honesty.
We all know that ground coffee is not ideal, just like coffee that's older than 6 weeks. I would like these companies to communicate that to their consumers and be transparent about what makes specialty coffee different. If they can achieve that, then they're doing us all a big favour.
It allows consumers to have more choice, and it also opens more doors for really small boutique roasters to be even more special and unique. Education is the key for our industry. If we can provide the right knowledge, then consumers will be able to make an informed decision and choose between regular coffee and amazing coffee.
TCV: Finally, coming back to Lex Wenneker who also won this year's Dutch Barista Championship, I asked him before this interview, if he could ask you anything, what would it be? His question was: Did your last WBC competition change your every day view on coffee? If yes, in what way?
Sasa: Not really no. I still look at coffee same way as I did before the World Barista Championships.
Winning has helped me to make a lot of my dreams come true a lot earlier than I imagined. I've made a movie, I've written a book, I developed and introduced my OCD, and I've been working and consulting with farmers. I couldn't have asked for more. But I guess one thing changed though. When I think of coffee now, it's no longer just about me, my city, my team or my producers. I think about coffee as something that should matter to all of us, and I am always looking for ways to improve our specialty coffee industry. I guess that is a big change, yes.
TCV: Sasa, thank you for your time!