\

Roaster profile: Gearbox Coffee Roasters
Only our third-ever Italian roaster to be featured in one of our coffee boxes, Gearbox represents the new generation of Italian coffee roasters
The Italian specialty coffee scene is probably one of the most underrated and least known coffee scenes in Europe. Yet, there is something stirring in this history-laden nation that popularised the €1 espresso shot. Still, every time I go to Venice to attend the Biennale, I am always left reeling at the complete lack of decent coffee places in this stunning city. A few years ago, I wrote a blog post about it and if Google can be trusted, it is the number one article on (the lack of) specialty coffee in Venice.
But it's not all bad news. Cities like Rome, Milan and Florence have welcomed a bunch of local specialty coffee shops and roasters in recent years and all of these amazing people are working their butts off to explain specialty coffee to the local palate and convince them that it's worth more than €1 a shot.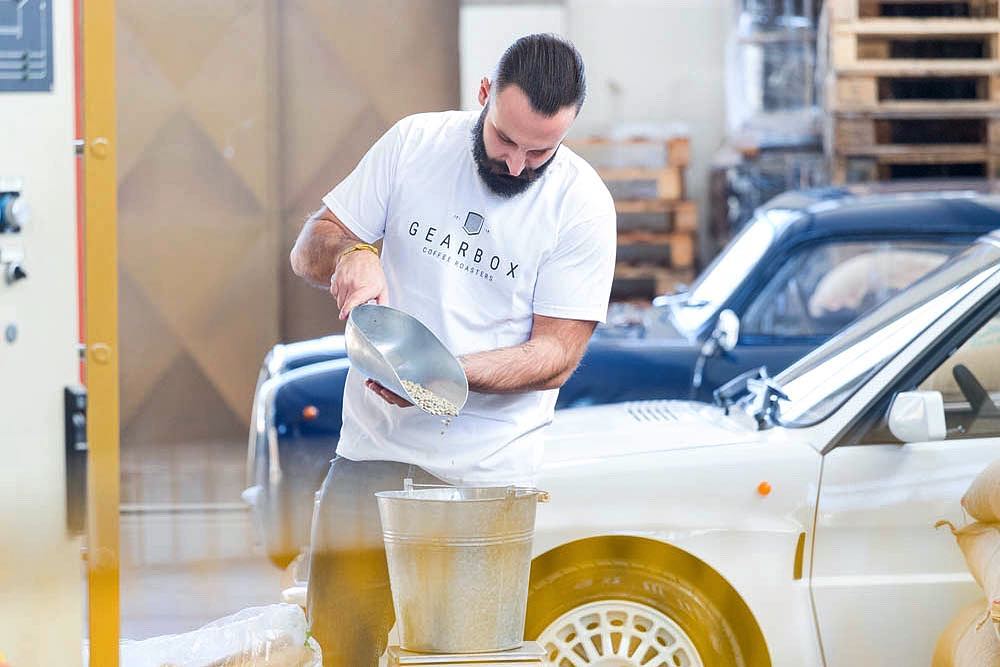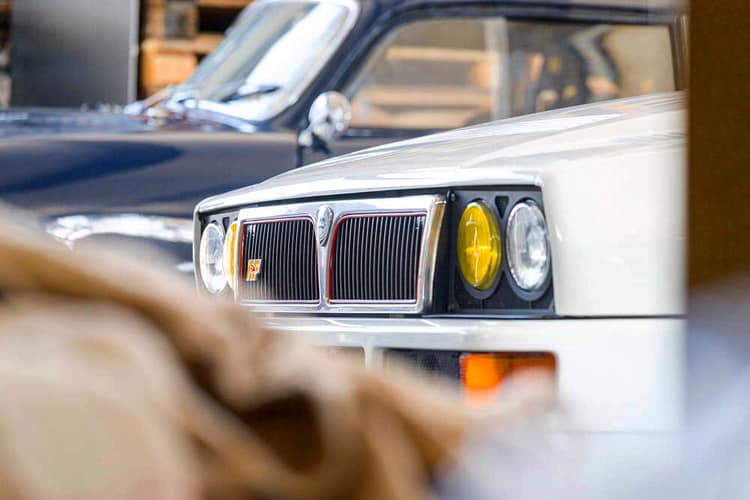 One such roaster is Tommaso Bongini who comes from a traditional Italian coffee family business but recognised the potential of working with specialty coffee while he spent some time at La Marzocco in the United Kingdom. During his time there, he completely fell in love with specialty coffee and upon his return, he started developing a concept for a new micro-roastery under the name Gearbox where he combined his love for specialty coffee with his passion for beautiful cars.
---
A few days ago, I had a chance to catch up with him during our live Q&A on Instagram and I asked him a few questions about his business.
The Coffeevine: What is your name and what is your position in the company? 
Tommaso Bongini: Tommaso Bongini, brand developer of GCR: I taste and buy the green coffee. I roast it, sell it, I do marketing, I manage the webshop (available soon). Basically, Gearbox is a one-man business.
TCV: How would you describe to a total stranger what Gearbox does in a short elevator pitch?
TB: Gearbox Coffee Roasters was born from an idea of Tommaso Bongini, i.e. me, quality control manager for Caffè Mokarico, his family business. His intent is to associate his two greatest passions, coffee and cars: two worlds so different, often with some common points. A brand based on craftsmanship, the quality of the product and the processing techniques, where the human factor, the roaster, is essential to obtaining an outstanding result.
TCV: What are the most significant skills and knowledge that you took from your family's coffee business Café Mokarico?
TB: Not an easy answer for this. Since 1936, My family has been quality oriented, preferring to roast less, but better instead of doing big numbers. I got the skills on my own, roasting a lot, making huge mistakes, taking into consideration every coffee available in the market, even the worst robusta possible, in order to be able to roast every kind of bean. Of course, the head roasters in Mokarico told me some secrets about roasting, but it's not easy to compare a 6kg roast machine to a 120kg. The fact that we are still a family business, allows us (and me) to take part in every single decision and learning from the successes and mistakes.
TCV: What can you tell us about the El Burundi that you will roast for us next month? What makes this coffee unique?
TB: I've always been a lover of non-mainstream coffees. Nowadays, a Burundi is already a "common" coffee, but instead of buying good but "known" coffee, I prefer to go find something special. This Burundi to me is something amazing: it's super complex and sweet. The first time I cupped it, I was impressed by how many times changed flavours during the cool-down. It's a coffee that can be great in espresso, the Italian gateway for the coffee, and in filter as well. A coffee for every lover that would like to try something new.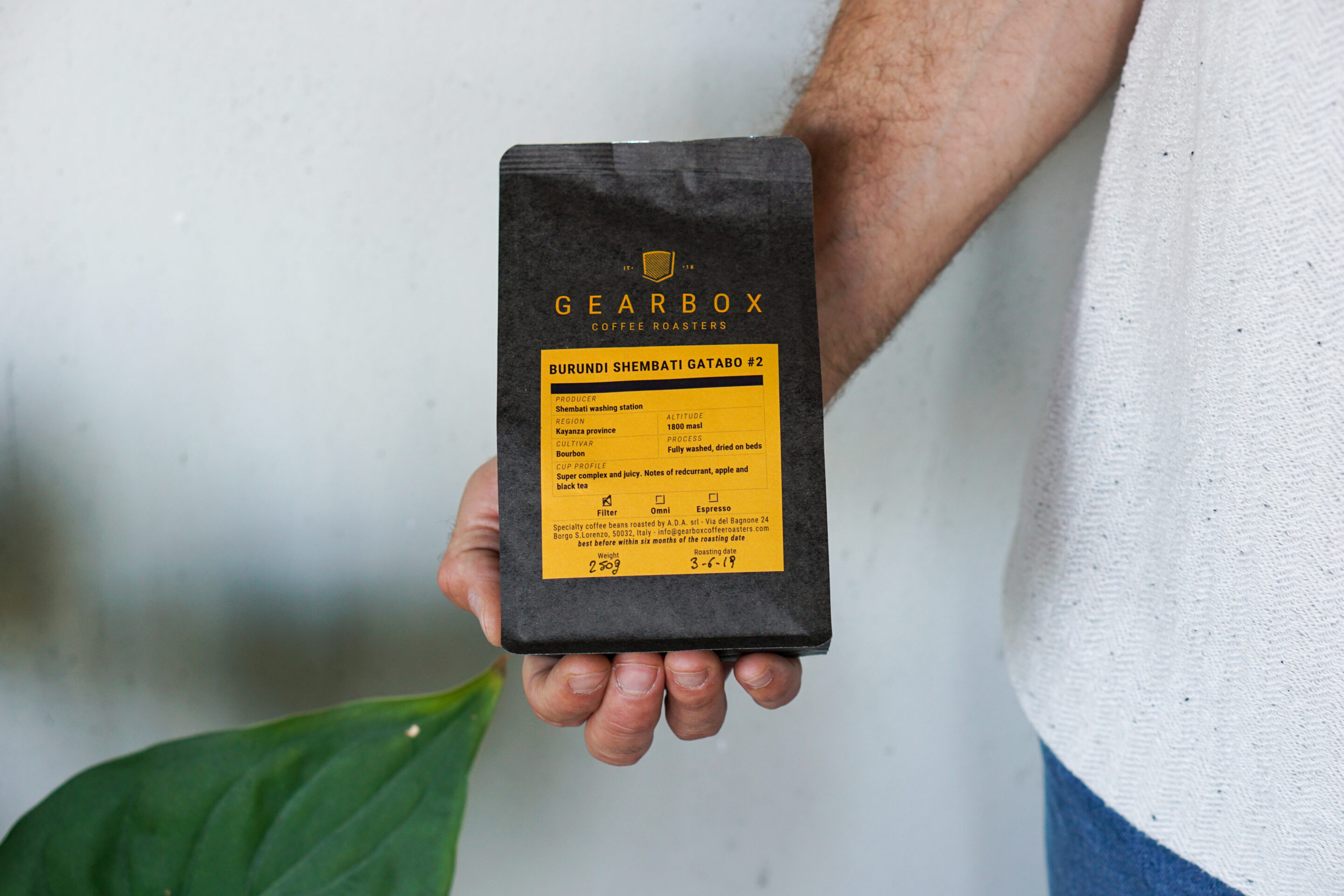 ---
Preorder our July '19 coffee box that also features exclusive coffees from Coffee Collective and Man vs. Machine today!
Presale ends on 15-07 | Ships globally on 19-07