\

Roaster profile: Jonas Reindl
Hailing from Vienna, Jonas Reindl is only our second-ever Austrian roaster to be featured and is making its debut with a gorgeous coffee from Finca Hartmann
It has been quite a long time, two and a half years in fact, since we last featured an Austrian coffee roaster in one of our boxes and after coming across Jonas Reindl on Instagram a few months back, I thought it was high time to shine the light again on the coffee scene in this beautiful country.
Vienna is, without a doubt, one of the most beautiful capitals in Europe. A city so rich in history and culture that it greatly defined the modern-day coffee scene unlike any other. Viennese coffee houses date back to 1685 when Armenian businessman Johannes Diodato opened the first coffee house in the Austrian capital but many attribute Polish officer Jerzy Franciszek Kulczycki who was granted use of some coffee beans left by the Turkish army during the 1683 siege of the city with creating the city's coffee culture.
In later centuries, Vienna's coffee houses became the meeting place of some of the most important thinkers, writers and philosophers and despite a wave of 'coffee house deaths' in the 1950's, there are still many traditional coffee houses that survive to this day. In fact, my very first city guide was written about Vienna's coffee culture. Feel free to browse this age-old entry with terrible writing and photos if you're feeling nostalgic 😉
Today, Vienna also has its fair share of outstanding specialty coffee roasters and third-wave coffee bars and Jonas Reindl is one prime example of a coffee business that is elevating the coffee experience for locals and visitors alike. Founded by the charismatic Philip Feyer, Jonas Reindl sources, roasts and serves outstanding coffees in its cosy café and supplies local and international businesses with its fine selection of single-origin beans. I came across them a while back and was keen to reach out and invite them send us some samples. And behold! Their coffees are delicious which is why they will be one of our awesome August '19 coffee roasters alongside The Barn and Dark Arts.
Scroll down to read my short interview with Philip Feyer.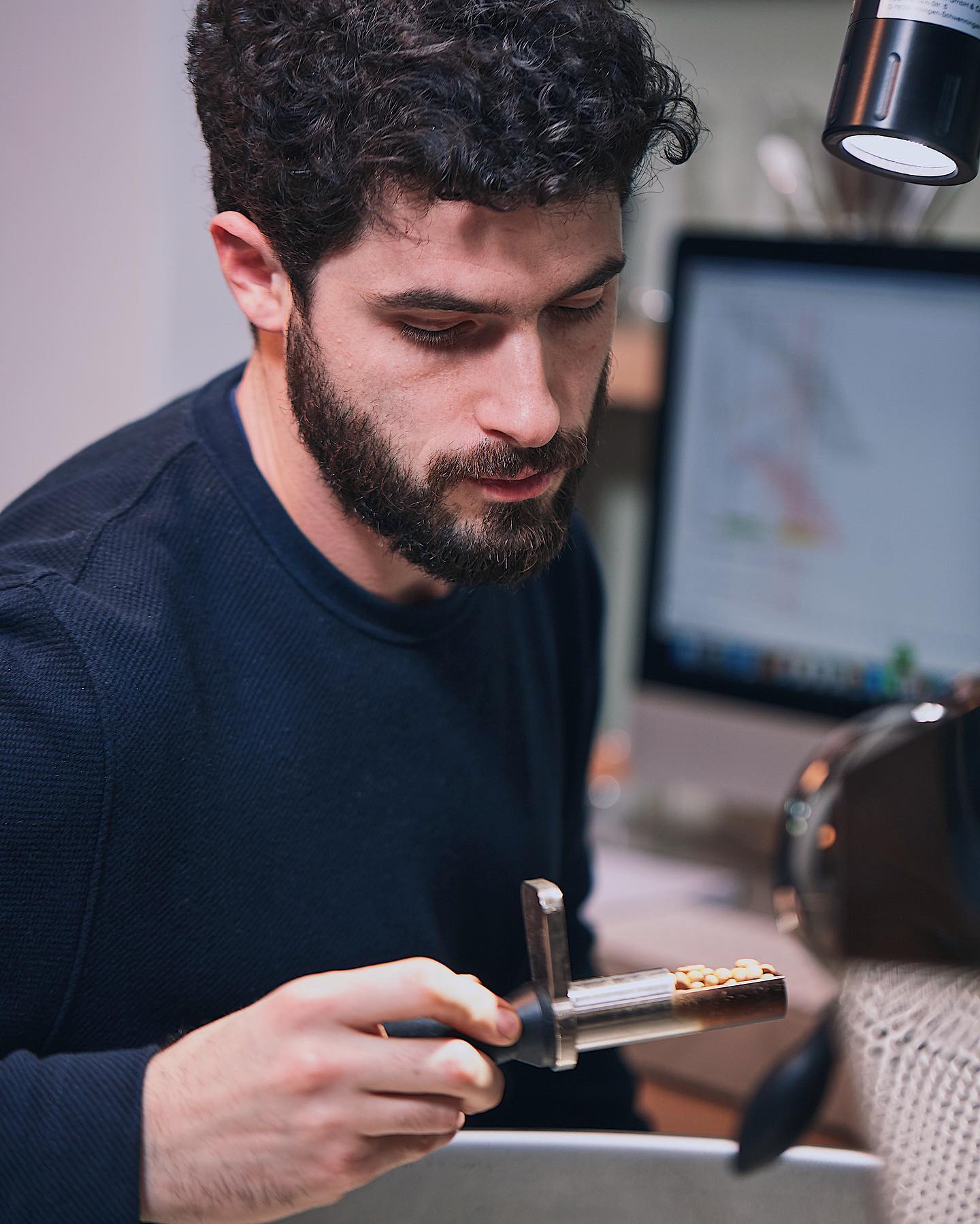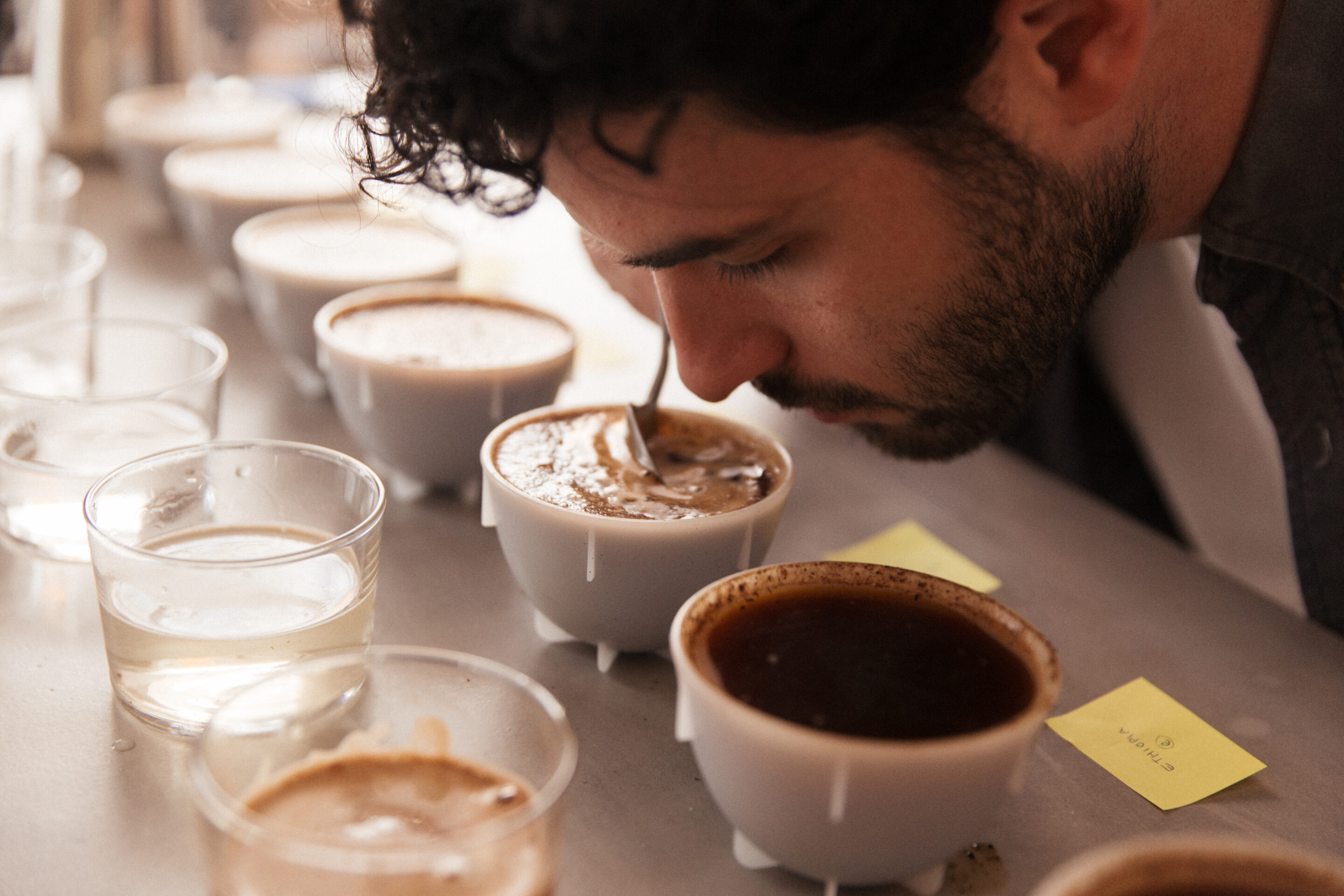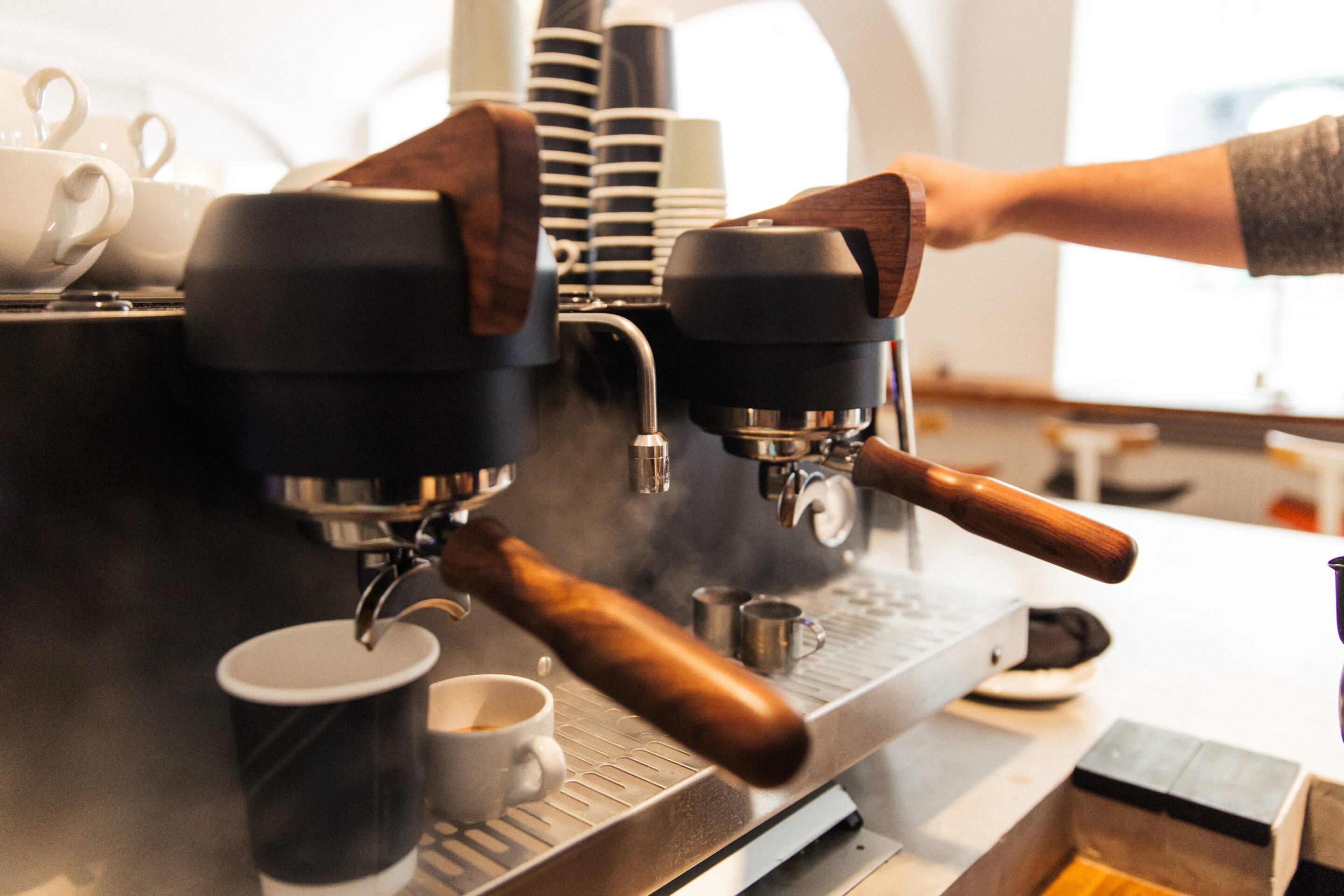 Interview with Philip Feyer
The Coffeevine: What is your name and what is your position in the company?
Philip Feyer: I'm Philip Feyer, founder and head roaster of Jonas Reindl Coffee Roasters.
TCV: What is Jonas Reindl all about?
PF: Across the street from our first Café stands the traffic construction Schottentor, which is the inspiration for our name. Mayor Franz Jonas had it built in 1961. The word "Reindl" is Viennese for an oval cooking pan. Since this tram station resembles a Reindl's shape, the locals dubbed it "Jonas Reindl".
TCV: Vienna has a really long history with coffee. How would you describe the city's contemporary coffee scene?
PF: I always like to say Vienna that has a great and historic coffee house tradition but the quality of the coffee in these traditional cafés has not kept up with Zeitgeist. Fortunately, there is a thriving specialty coffee scene that makes up for that and we're proud to be a part of that.
TCV: Are locals opening up to the idea of single-origin filter coffees yet?
PF: They are! Although there is a strong espresso culture and people are generally interested in our single origin espressos, more and more people are trying out our filter coffees each year.
TCV: What can you tell us about the coffee Finca Hartmann that you guys will roast for us next month? What makes this coffee unique?
PF: Finca Hartman is a family enterprise in its 3rd generation. Although we buy Pacamara from them, they are renowned for Geishas as well. However, we feel that this Pacamara can compete with many Geishas and is significantly more affordable than the vast majority of Geishas. It's also an interesting coffee because of its natural processing. The Hartmanns experiment a lot with processing and carefully monitor sunlight, shade and air circulation during processing. It's a super tasty coffee to say the least.
---
Jonas Reindl, The Barn and Dark Arts