\

Roaster profile: Koppi
Swedish superstars Koppi return to The Coffeevine this month, offering our customers a gorgeous Costa Rican coffee from Finca La Lia
Who would have thought, some ten years ago, that a small specialty coffee roastery from Sweden's fourth-largest city would become as synonymous with the European specialty coffee scene as Koppi did? These days, it's very hard to imagine a world without Koppi but when Anne Lunell and Charles Nystrand first founded their first café in 2007, specialty coffee was still a very obscure and niche product. Only a handful of people had won the World Barista Championships by that point and events such as the London Coffee Festival were still in the distant future.
Yet, it was as if Anne and Charles had looked into their own future using a crystal ball and had foreseen that specialty coffee was on the cusp of its big break. Both had recently won the Swedish Barista Championships and prior to opening Koppi's doors for the first time, Charles was working with Robert Thoresen of Norway, the first-ever World Barista Champion. Even though Anne joined him there for a short time, it was in Helsingborg where they would lay the foundation of their future mini-coffee empire.
Many years and awards later, Koppi has become not just a leader in roasting outstanding coffees, it has also greatly shaped the direct trade practice that so many roasters aspire to these days. While Charles largely takes care of the roasting, Anne travels the world in search of exciting new coffees and visiting trusted long-term producers in countries like Costa Rica and Colombia with whom Koppi has built and maintained respectful relationships over the years.
These days, there are many coffee bars all over the world that serve Koppi's fine coffees and a lot of young coffee roasters who look at this friendly Swedish duo for inspiration and guidance. We're incredibly thrilled to finally welcome Koppi back into one of our coffee boxes, this time with a stunning washed Costa Rican coffee from La Lia.
La Lia is a micro mill located in the Tarrazu region of Costa Rica and that has been run by Luis Alberto Monge Ureña since 2012. Luis has a number of different lots on his farm where he grows a handsome variety of coffees with which he also conducts experimental processes and the like. This particular coffee is a Catuai that was grown at 2.000masl and offers notes of plums, nougat and black tea.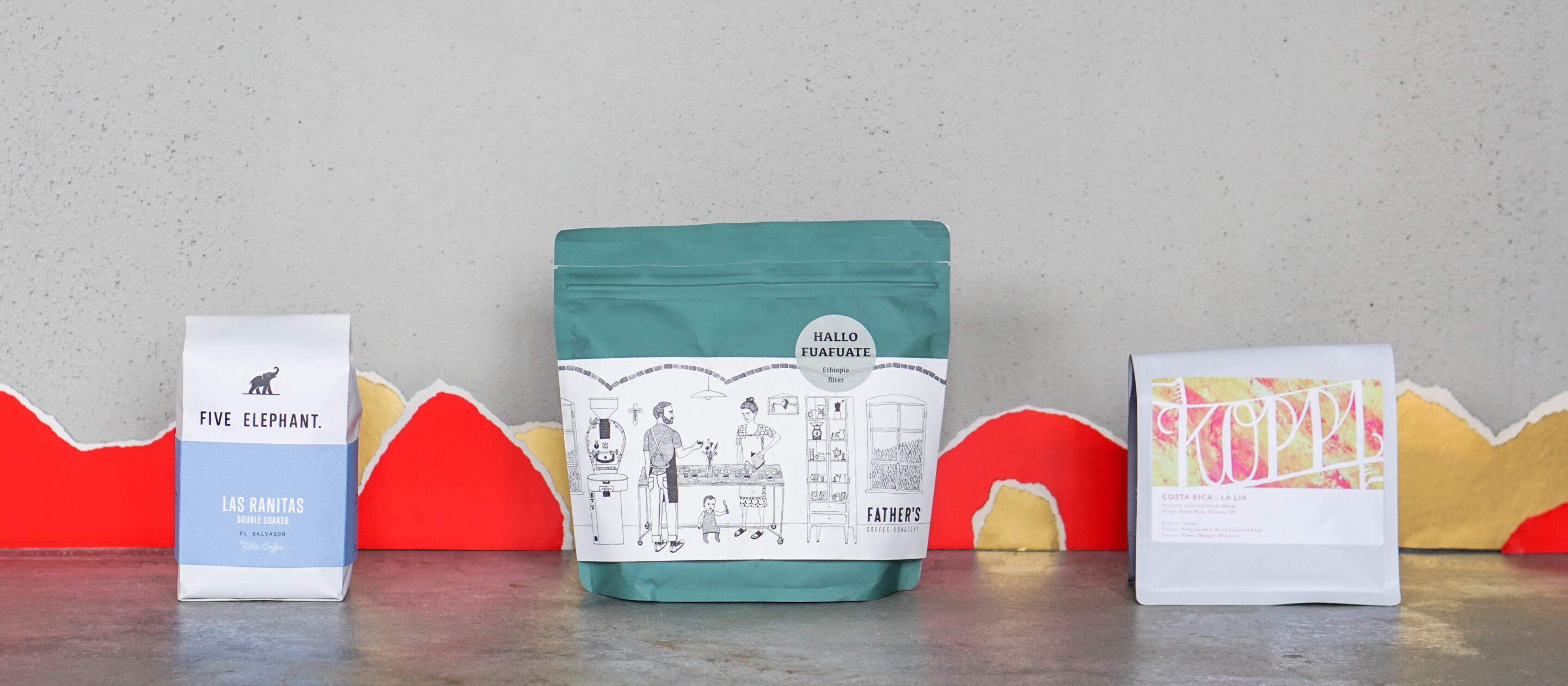 Don't want to miss out on our epic forthcoming December '18 coffee box that also features Father's Coffee and Five Elephant? Then make sure you preorder your box before 10-12. All boxes ship slightly ahead of time next month, namely on 14-12.
This is a Coffeevine-exclusive limited edition. Only we offer you this outstanding variety!