\

Roaster profile: Single Estate
The roaster that once helped us get off the ground is finally making a long-overdue appearance in one of our coffees boxes with a stunning black honey from Costa Rica
Every entrepreneur has that one person or business who helped them get off the ground. In the case of The Coffeevine, this was a roastery from the vicinity of Rotterdam called Single Estate. If you live in Amsterdam, you probably won't have come across them too often, except at the Amsterdam Coffee Festival maybe, but if you live in the southern part of The Netherlands, their white bags will have featured more prominently at cafés and restaurants.
When I started The Coffeevine six years ago, I reached out Bar Burghoorn to see if he could supply me with a few kilos of roasted coffee to put into a few samples bags and hand them out at the first Amsterdam Coffee Festival in 2013. The packing of those sample bags took five full days and was completed by lots of coffee-loving friends who volunteered their little hands but afterwards, I realised most people probably don't have a grinder so the whole promotion didn't quite work out as planned but we had launched our subscription service and that was the most important thing.
Today, Single Estate is a serious player in the Dutch specialty coffee market and they're currently preparing to open their first showroom and training space in a cool and up-and-coming neighbourhood in The Hague. Almost in time for their opening, they will be featured in one of our coffee boxes for the first time and we couldn't be more excited to finally have them in our midst.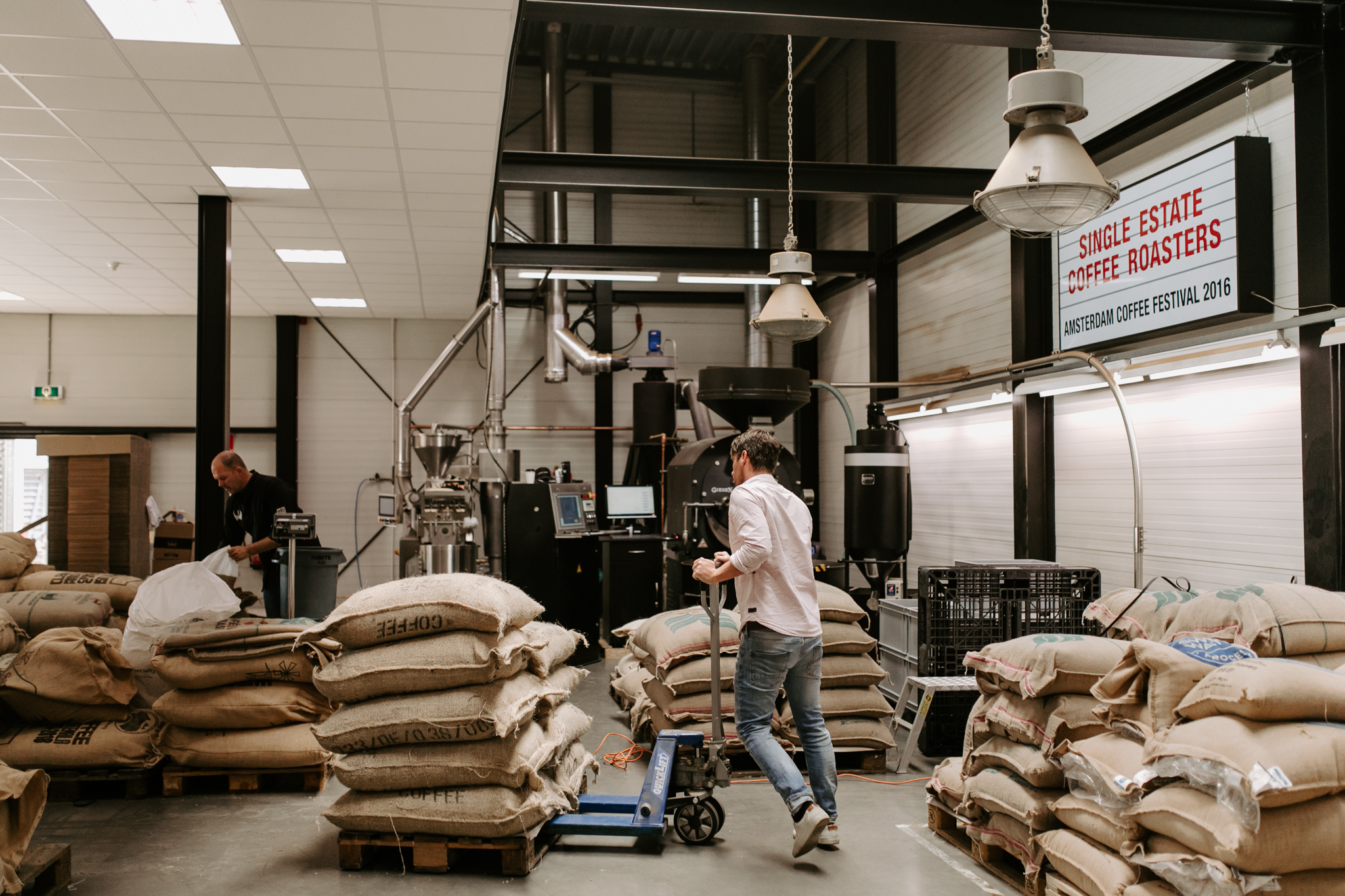 The coffee they will be roasting for us is a stunning and extremely juicy Costa Rican coffee from Finca La Guaca in the eastern region of Brunca. I recently had a chance to catch up face to face with Bas and his partner Patrick Groenewold over coffee during a flying visit to Rotterdam and chat with them about their business. Scroll down to read the interview and make sure you order our forthcoming September '19 coffee box today!

---
– Interview with Bas Burghoorn and Patrick Groenewold –
The Coffeevine: Can you tell us who you are and what you do at Single Estate?
Bas Burghoorn: I'm Bas and I founded Single Estate around twelve years ago after visiting Brazil and meeting a Brazilian coffee grower who wanted to find a way to export his coffees to Europe.
Patrick Groenewold: I'm Patrick and I joined Single Estate a bit later and I'm now in charge of green coffee buying and roasting. I have been in coffee for almost twenty years and now almost eleven years at Single Estate.
TCV: You guys are one of the biggest national specialty coffee roasters but you've been operating largely in the background until now. In a few weeks, you'll be opening your first coffee bar in The Hague. What's the thinking behind this?
PG: Well, we wanted to be more accessible to our customers and showcase how we'd love our coffees to be brewed. This space should be really inspiring to our customers and with the added kitchen, we will offer a really complete concept, something I am personally very excited about.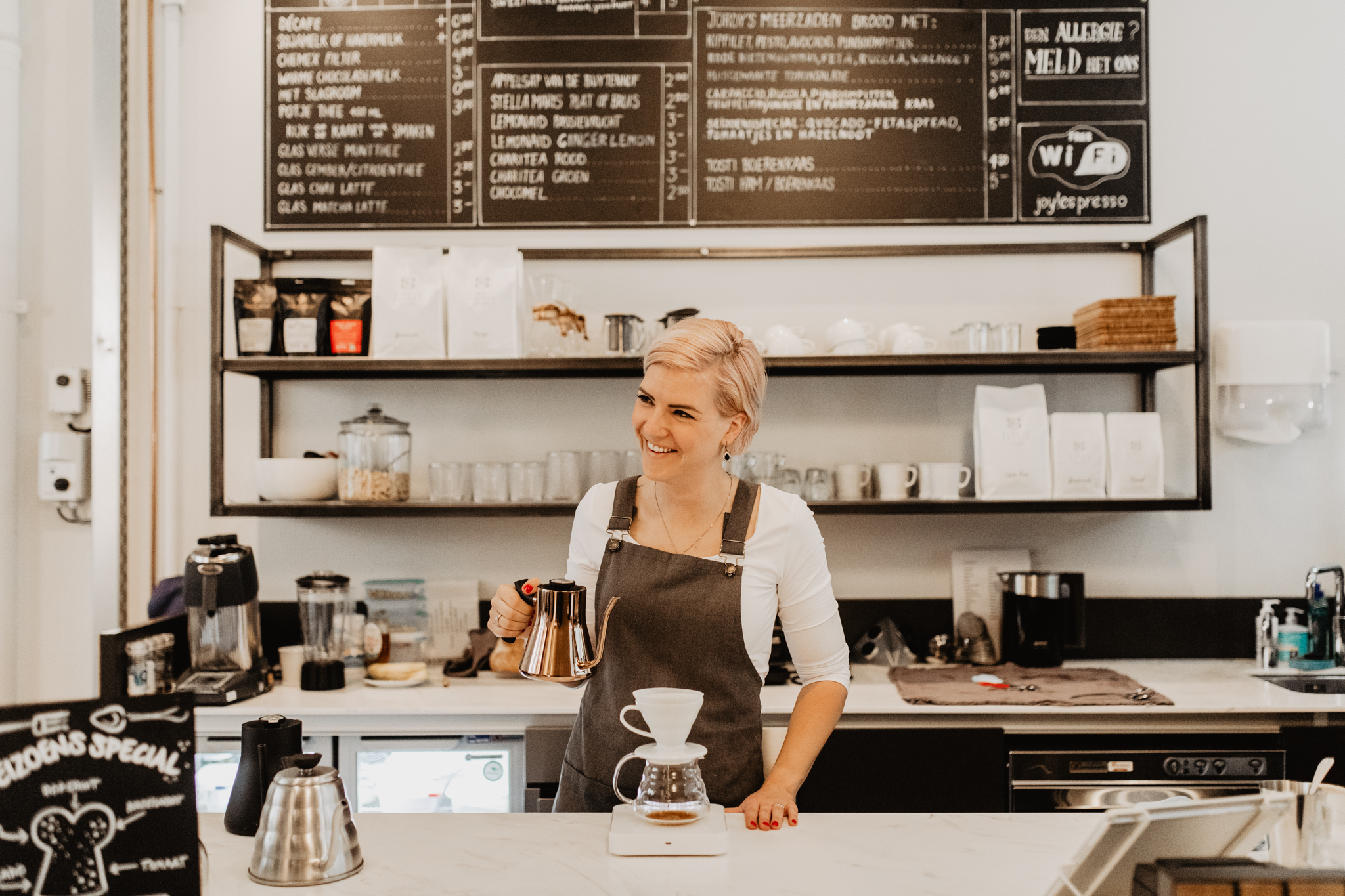 BB: The location is also quite special. We're taking over this beautiful building that's been around for several centuries and we're going to turn it into a beautiful space that will be a great addition to an up-and-coming neighbourhood near Paleis Noordeinde. It will also double as a training space for our customers so we can finally invite them into a really nice space of our own rather than doing cuppings etcetera in other cafés. We're aiming to open it in mid-October. Hopefully. (laughs)
TCV: You guys started out with direct imports of coffees from Brazil. How many countries do you currently work with?
PG: Five in total. Including Kenya. Africa is still a bit of a different ball game so we haven't really put a lot of energy into it but we're hoping to expand our direct import offering from Africa in the coming years.
TCV: What can you tell us about this gorgeous coffee that you'll be roasting for us?
PG: Oh this is a really great coffee from a rather less-known region of Costa Rica close to Panama. The producer is called Ricardo Ureña and he does some really spectacular stuff because he basically produces his coffees without using water. Costa Rica is a very environmentally conscious country that puts a lot of energy behind preserving its natural resources and this farm is a great example of a Finca where this practice is executed very well.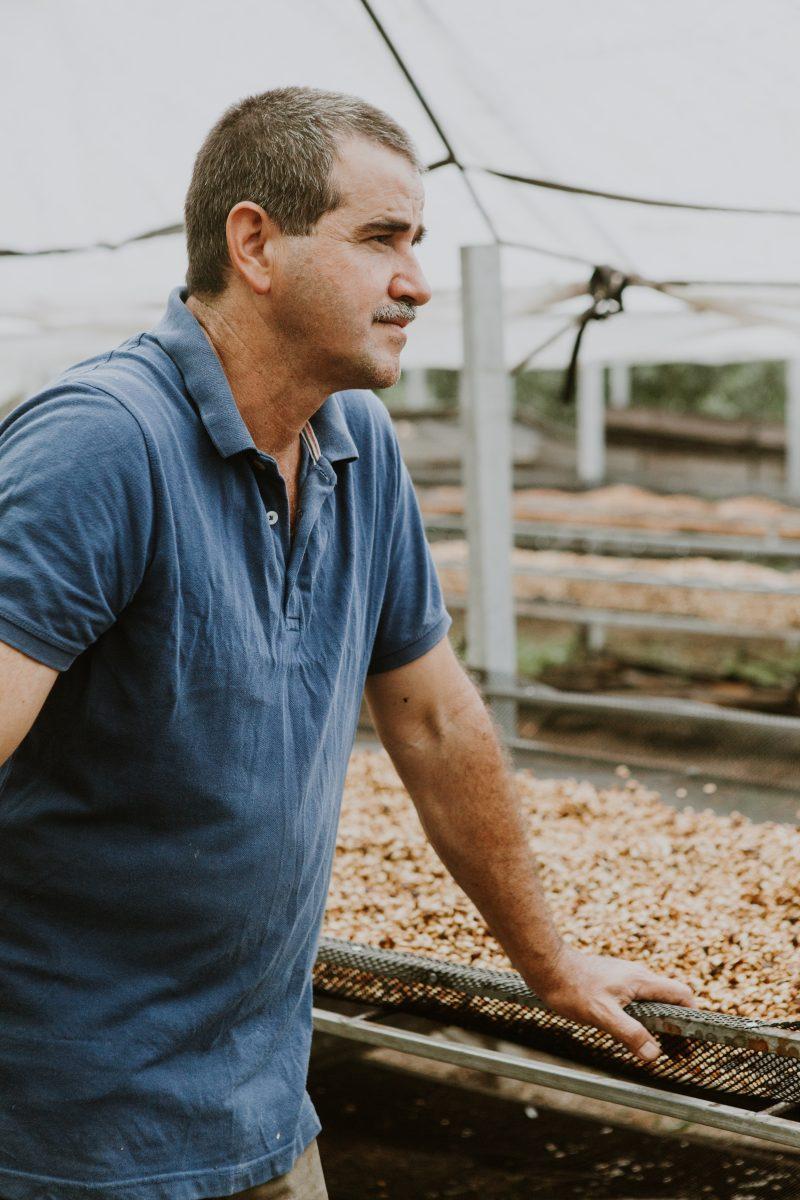 They use a Penagos depulper that strips the cherries but leaves the mucilage on. Then, they are laid out on raised beds to dry. Their coffees are extremely rich and layered but they don't produce any washed coffees. We're super excited by this coffee because it's a perfect example of a black-honey.
---
WAY Coffee, Mr. Hoban's and Single Estate