Workshop's Morundo is a delicacy from Lake Kivu in Rwanda
Workshop Coffee from London are finally making their long-awaited debut in our March '17 coffee box with a fresh-off-the-boat Rwandan coffee
Yes, it's true. We did tell everyone that we were going to ship Workshop's Gatomboya PB in our March '17 coffee box but sales have been so crazy this month that they simply didn't have enough of that Kenyan beauty. Sorry guys. But don't be sad, because we've got a worth replacement that will still take your tastebuds to the African highlands but instead of Kenya it will take you to Rwanda.
This beautiful and truly exquisite coffee from the Morundo processing station in Gihombo, Nyamasheke arrived at Workshop just a few weeks ago and is literally fresh off the boat. The coffee hails from the Kivu Belt Group, a Rwandan coffee producer organisation headed by the ever so charming Umwizeye Furaha. Her three farms are located on the shores of Lake Kivu but one of them especially is a real curiosity.
Her Kamajumba farm sits on a little island in a rather strange part of Africa. Lake Kivu is Rwanda's highest lake at 1.550masl but due to its relatively high methane levels, caused by local volcanic activity, biodiversity in the area is limited to a dozen species of fish, birds and mammals. Workshop have worked with coffees from this farm before, when they use them exclusively as espressos but this year the team noticed a significant improvement in quality and they're excited to share this Morundo with us as a filter.
The team here is in total control of any kind of fertilizers used at the farm, the picking time and the transport to Morundo processing station and they stand for the quality that we are looking forward to sharing with you via our dear friends Workshop Coffee in London.
This coffee will be shipped with a separate roast profile for filter and espresso. Expect notes of sweet mandarin and white grape flavours complement by honeyed notes in this gentle, balanced cup. The clean finish is reminiscent of jasmine tea.
---
Don't miss out on our upcoming coffee boxes!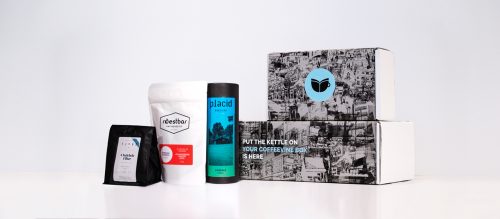 Every month, we feature three spectacular coffees from the likes of: La Cabra, Drop Coffee, The Barn, Workshop Coffee, The Coffee Collective, Tim Wendelboe and more.
"An absolute must-have for making great coffee" – BBC GOOD FOOD