As Northern Europe edges closer towards winter, the leaves change colour and fall to the ground and slowly but surely, the Christmas lights are pulled out of storage, here at The Coffeevine, we are also preparing for the final boxes of this year.
Can you believe it's almost 2023 already? It feels like this year has just flown by. Maybe it had something to do with the fact that everyone wanted to make up for lost time during the past two years and thus burned their energy extra fast.
Whatever it may be, I am personally very thrilled to share with you the contents of the upcoming November Coffeevine box that a pastel coloured dream of three spectacular Ethiopian coffees. Three Ethiopian coffees you say? Correct. But not just any Ethiopian coffees, of course.
For this very cosy autumnal edition that might take you into the first days of winter, we'll be working with Placid from Lyon, Mabó from Bucharest and Coffee Plant from Warsaw. These are three very different and yet ambitious roasters who each bring something unique to the table.
Placid is an old Coffeevine partner whose first and only feature in one of our boxes is as far back as February of 2017. Back then, they used these very pretty but slightly impractical tubes for their coffees, which have since been replaced with more minimalistic bags. In the beginning, Julien da Silva and his co-founder Aurelien He wanted to convey the natural aspect of coffee growing via their unique packaging, showing illustrations of various landscapes on their labels.
The name of the company refers to both calm and wide, a wordplay that gives space to interpretation. Next to the wonderful coffees that they source and roast at their Lyon roastery, Placid also owns a lovely café that serves breakfast classics as well as favourites such as Ramen and Risotto.
For their long-overdue Coffeevine return, they will be roasting a sweet and juicy natural Ethiopian coffee from Koromii in Guji. This coffee gave us notes of peach, apricot and white flowers during this week's monthly cupping.
Placid will then be joined by another former Coffeevine partner who was a crowd favourite when they were first featured in 2020. Mabó from Romania are well known thanks to their illustrious founder's excellent second place finish in the World Roasting Championships of 2019. Since then, Bogdan Georgescu who started his professional career as an IT specialist, has risen to global prominence as a hard-working and talented coffee roaster.
It might also not come as a huge surprise then to learn that Mabó won the 2020 Coffeevine Award for 'Best Roaster', giving him an additional accolade to add to his collection. It's a real pleasure to have Bogdan back in November, this time with our second Ethiopian coffee of the month, a crazy delicious honey-processed mixed heirloom coffee from Nazimu Abamecha in Jimma.
This coffee was a firm favourite of our cupping team and got rave reviews for its clean and balanced cup profile with exciting notes of tropical fruits, pear and wild flowers.
And then, we have our third and final November roaster Coffee Plant, who are making their Coffeevine debut. Co-founded by Tomasz Goljan in Warsaw about four years ago, Coffee Plant is yet another great local specialty coffee roastery who is putting the Polish capital on the global map. As a matter of fact, when I started my Coffeevine blog, Warsaw was the first non-Dutch city I added reviews for. Ten years ago, it already had a super vibrant coffee scene. Now, it's world-class.
Coffee Plant will be offering us our third and final Ethiopian coffee, a spectacular anaerobic coffee from Bensa in Sidamo. Think of a tropical rum punch with a touch of cinnamon and you've got your flavour profile for this one. A truly excellent coffee with which Coffee Plant will make its debut.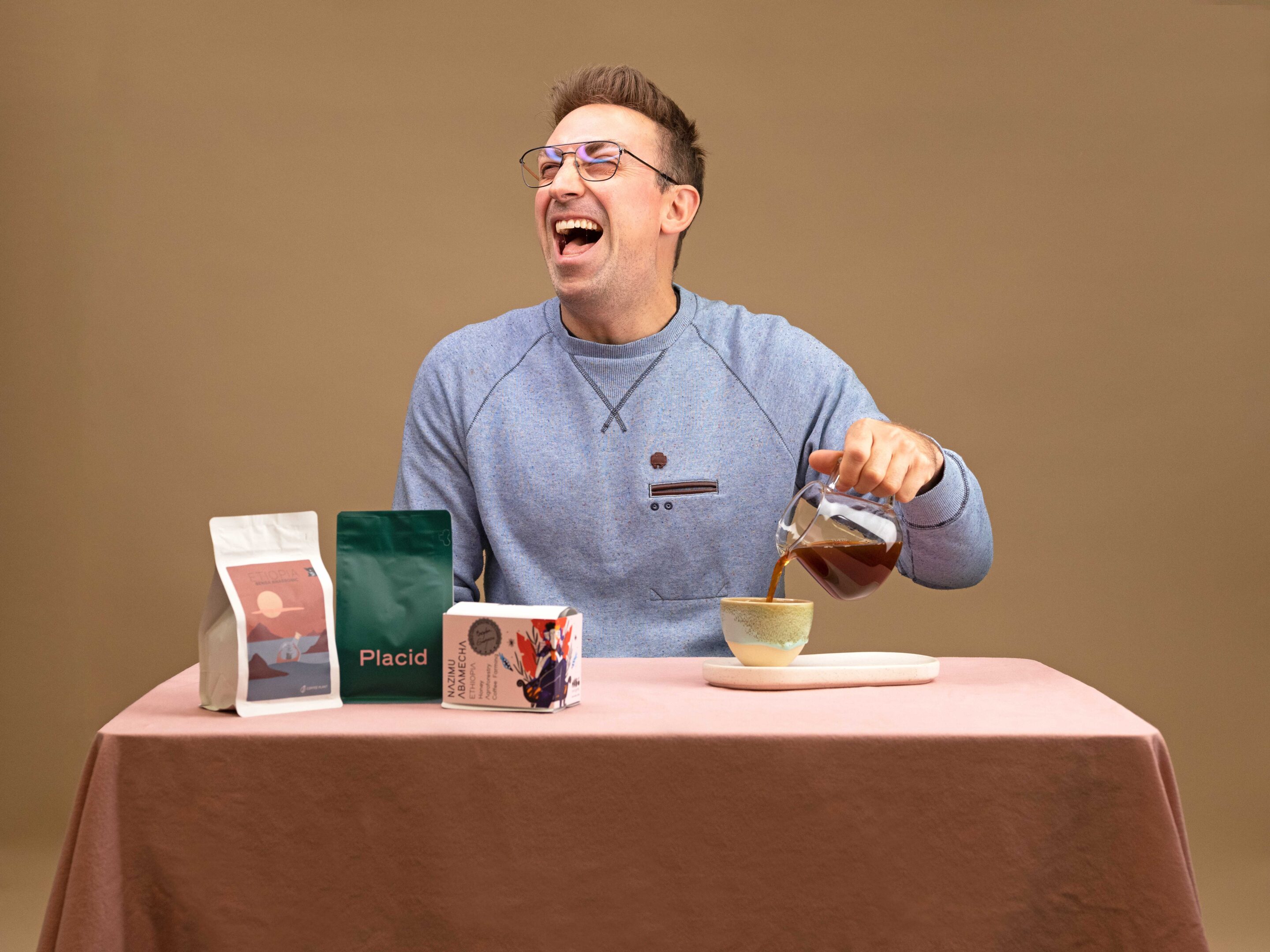 That's all folks. Over the coming weeks, we'll be sharing in-depth interviews with our brilliant roasters and posting more exciting content about this beautiful November box across our channels.
Don't want to miss out on this Coffeevine edition? Then be sure to head over to our shop right now to preorder your box right now.