I consider myself to be a very lucky person. In my life, I've travelled to over 100 countries and even had the chance to visit some of them twice. One place that really left a lasting impression is New Zealand. I first landed there as a 19 year old who had just spent three months working in Australia selling American Express credit cards at Melbourne airport. It was the furthest I had ever gone alone.
Four years later, I returned as part of a trip around the world with my friend Kat after we had both graduated from university. Each time, New Zealand left me feeling dazzled. Its people are incredibly friendly, its landscapes are wild and beautiful and its coffee scene is pumping, although at the time I was still many years away from discovering specialty coffee.
Funnily enough, I never visited Hamilton, a city on the northern island, despite the fact that the epic Lord of the Rings trilogy was partially filmed nearby. Had I stopped there, I might have visited Rocket Coffee, which was first set up in 1995 by Glen Woodcock and Glen Crompton. It's hard to believe that this local institution has been around for nearly 30 years and going stronger than ever but it's only testament to its enduring quality and passion for great coffee.
When we launched our Global coffee roasters box a few months ago, I wanted to explore specialty coffee from all four corners of the world. No place is too far away, no roastery too remote. Though we've already worked with a bunch of Aussie roasters over the years, New Zealand felt like the ultimate frontier. The best part is that when I contacted Rocket about a potential partnership, Glen W. replied that he was planning to reach out to us too and that the timing couldn't have been better.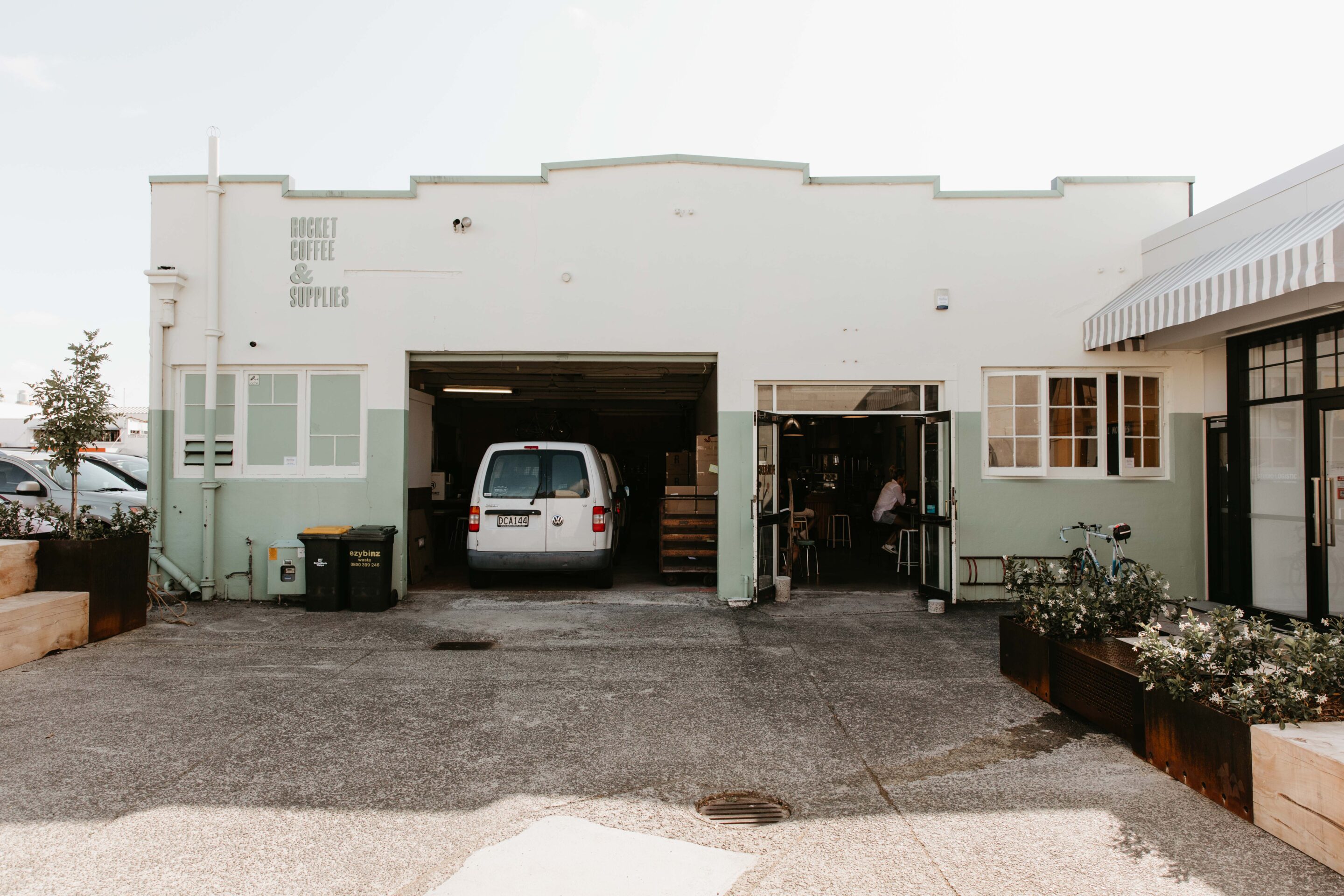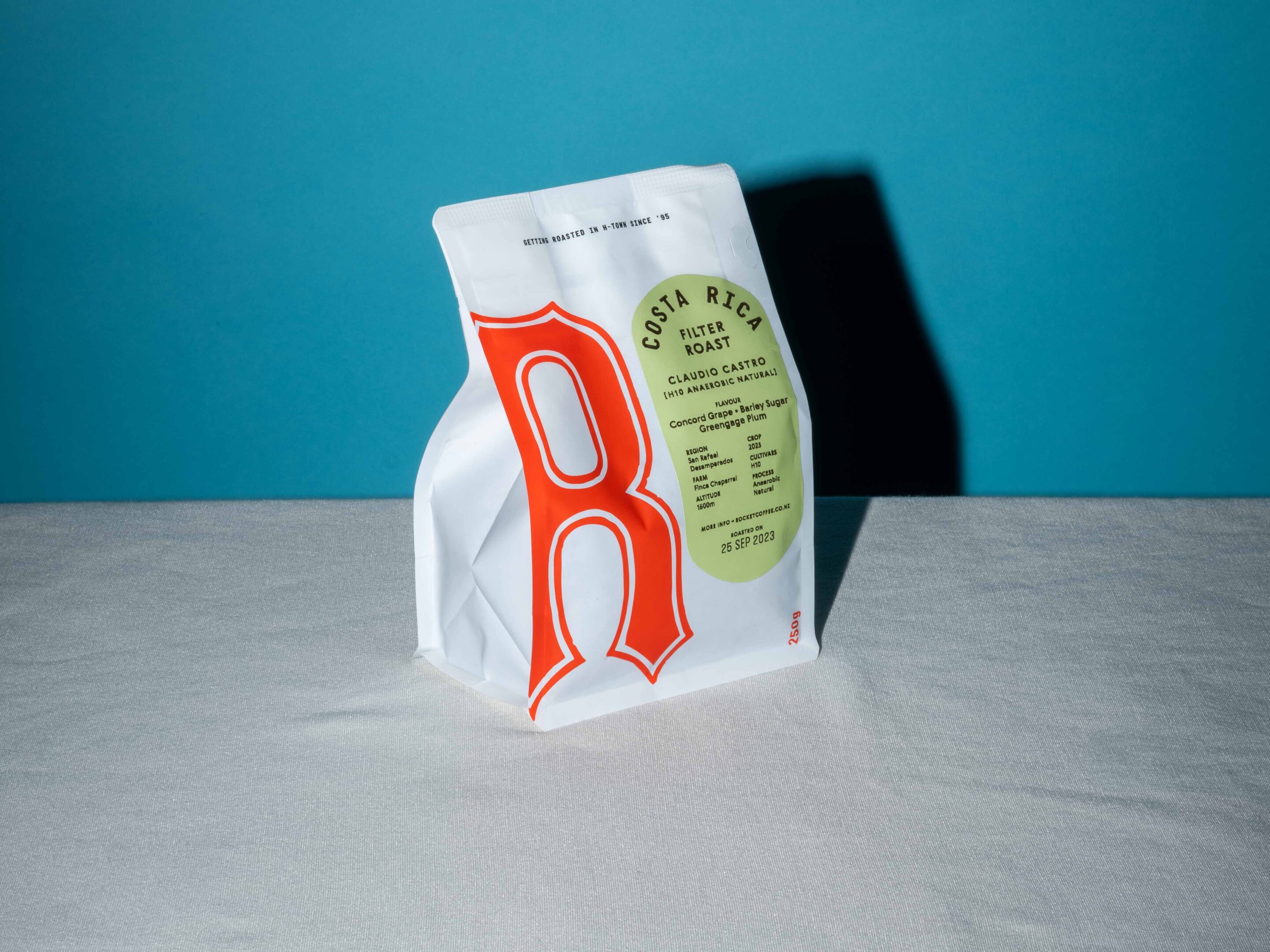 Rocket Coffee is a no-nonsense kind of business. The two Glens stumbled upon coffee by chance and developed a passion for roasting coffee when this profession was far from being the glamourous and sought after job it is today. And although they want to build long-term partnerships with trusted producers, they consciously decided against traveling around the world for a good part of every year to visit coffee farms. In an interview with La Marzocco from 2020, Glen W. said: "We realised a long time ago that we should concentrate on roasting and let the green coffee people do the buying and contracting. We request samples, roast them in our sample roaster and then cup."
Apart from being coffee roasters, they also have a café and they are a distributor for various brands including the aforementioned La Marzocco. It's really exciting to have them on board as our first-ever Kiwi roasters and the coffee they will be offering us for the upcoming November 2023 Global coffee roasters box is quite something.
It's a natural-processed anaerobic from producer Claudio Castro who is a third generation coffee farmer in Costa Rica. The estate is called Finca La Isabella named after the original owner of the farm, Isabella Malavassi. Costa Rica is a very innovative and exciting origin because it has invested greatly in its coffee industry and many of its coffee growers are continuously experimenting not only with different processes but also by growing different varieties.
The Castros are known for their outstanding quality control and exceptional coffees, which created the perfect base for the Glens to add their finishing touches in New Zealand. This coffee is bright and fresh with a note of mandarin lemonade, and a lingering sweetness.
---
Receive this coffee along with vibrant and fruity washed Kenyan coffee from Bluebird in South Africa as part of our upcoming Global coffee roasters selection for November. Learn more now. Ships globally on 19.10.2023