In Western Europe, talk about specialty coffee's greatest cities often revolves around the usual suspects like Berlin, London, Copenhagen or Barcelona. And justifiably so. These major centres have contributed a lot towards the European third wave culture. At the same time, there are many smaller cities and capitals that don't get the credit they are due, either because their scenes are comparatively small or because their resident roasters have not yet reached the superstardom of say The Barn, Coffee Collective or Nomad.
Since the early days of The Coffeeevine, I have made it my mission to shine a light on roasters from across the continent and use their features in my boxes as an opportunity to get to know their home scenes better.
Many years ago, Eastern Europe was, in my opinion, much further ahead in its adoption and development of a strong specialty coffee scene than much of Western Europe. In particular, cities like Warsaw, Prague and Budapest. At the time when Brussels was still a backwater in specialty coffee terms, Prague already sported many great cafés and roasters.
Bratislava, Slovakia's picturesque capital, is less familiar to me and I was surprised to learn that its local scene is highly competitive and benefits greatly from bureaucracy and strict regulations in next door Austria. This month, we're featuring Sweet Beans, only our third-ever Slovak roaster and I recently caught up with owner and founder Arkadiy Klimanov to get a better idea of who he is and what defines Sweet Beans as a roaster.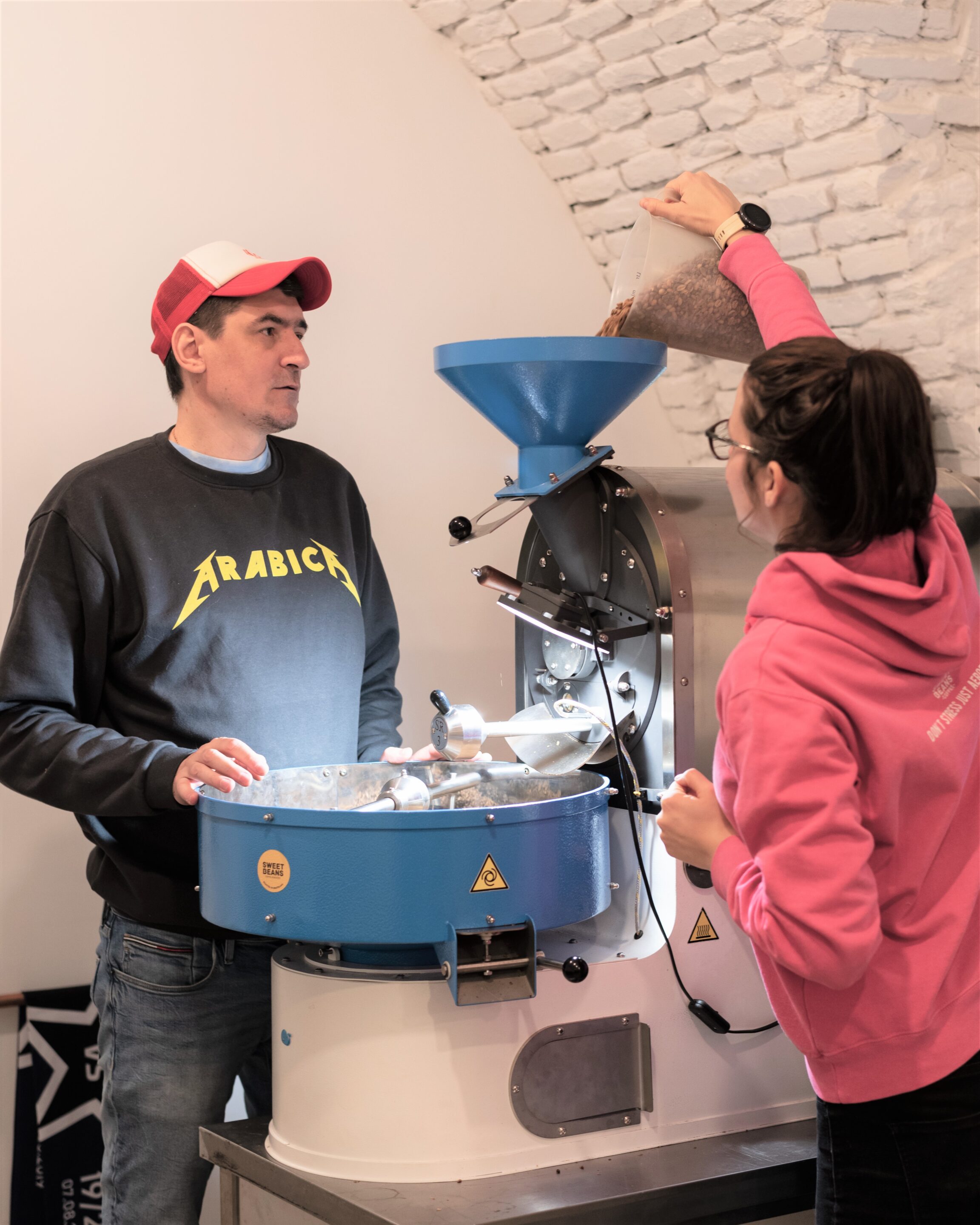 ---
THE COFFEEVINE (TC): "How did you get into specialty coffee?"
Arkadiy Klimanov (AK): "After finishing my university degree, I moved to London to continue my higher education and being a student, I needed a job. I found one at the Starbucks and Sodexo joint venture that serves a lot of the big corporate offices in London. I went from being the barista to becoming the shop supervisor all the way to getting promoted to shop manager.
It was an incredibly busy location inside the PWC offices and I spent about four and half years working there before moving back to Slovakia and starting my own company together with my wife Uliana. Sweet Beans is a family-run business. Literally.
Our family is involved in everything from running our cafés to running the roastery. My sixteen-year-old daughter Daniela is currently learning all about coffee preparation at the bar, how to serve customers and attending our cuppings and slowly but surely, she's inheriting this business from us."
TC: "It seems that personal relationships play a huge role in your day-to-day business."
AK: "Oh, absolutely. We are in a very competitive environment here. The local coffee scene is very tough and that is why our focus is so resolutely on coffee. We have many very close relationships with farmers and our green coffee supplier who we've been working with on the fermentation of our coffees, mainly in Colombia and Ethiopia. He was majorly influential in the adoption of anaerobic fermentation processes in Ethiopia and now some of the producers he has been working with are finishing in second place in the Cup of Excellence. Isn't that incredible?
"I think there are two types of people really. The ones who only buy washed coffees and the ones who buy everything else."
The next big thing, I think, will be coffee cherry juice fermentations. Basically, a way to use all elements of the coffee production in an effort to be even more sustainable. Our friend calls it 'coffee blood' because the juice has a deep red colour. It helps you to stabilise the fermentation process in the anaerobic process. It's very interesting."
TC: "When you say 'competitive', do you mean Slovakia or Europe?"
AK: "I mean Slovakia, in particular. There are so many roasters here nowadays. I think it's because the market is very open and it's quite easy to set up a roastery here, unlike in neighbouring Vienna where the red tape is quite bad. You just need some money, a roaster and some beans and you're ready to go. In a way, this gives us an edge because we're so close to the border but it also means that our local scene is very competitive indeed."
TC: "Did you start off with a café first and then added the roastery or was it the other way round?"
AK: "As a coffee geek, I started roasting on my balcony using the Taiwanese made Hottop coffee roaster that was really popular at the time. I was super interested in the process of roasting and this was a great way to experiment.
For us, as a small business, it was important to have a retail space too and we found a really lovely location in the center of Bratislava which allows us to run the roastery and the café together.
Currently, we work with a small 3kg roaster, which had just the right capacity for us to get started because we began roasting our beans just before COVID kicked off and we used this time to really study the market, get to know the machine and build a strong community of customers who really helped us during this tough time."
TC: "I heard from another Slovak roaster that no matter where you go in Slovakia, you can find a specialty coffee bar almost anywhere, even in the most remote mountain town. Is that true?"
AK: "Ha ha. I wouldn't go that far. In every major city, yes. You can probably find one or two specialty coffee bars there."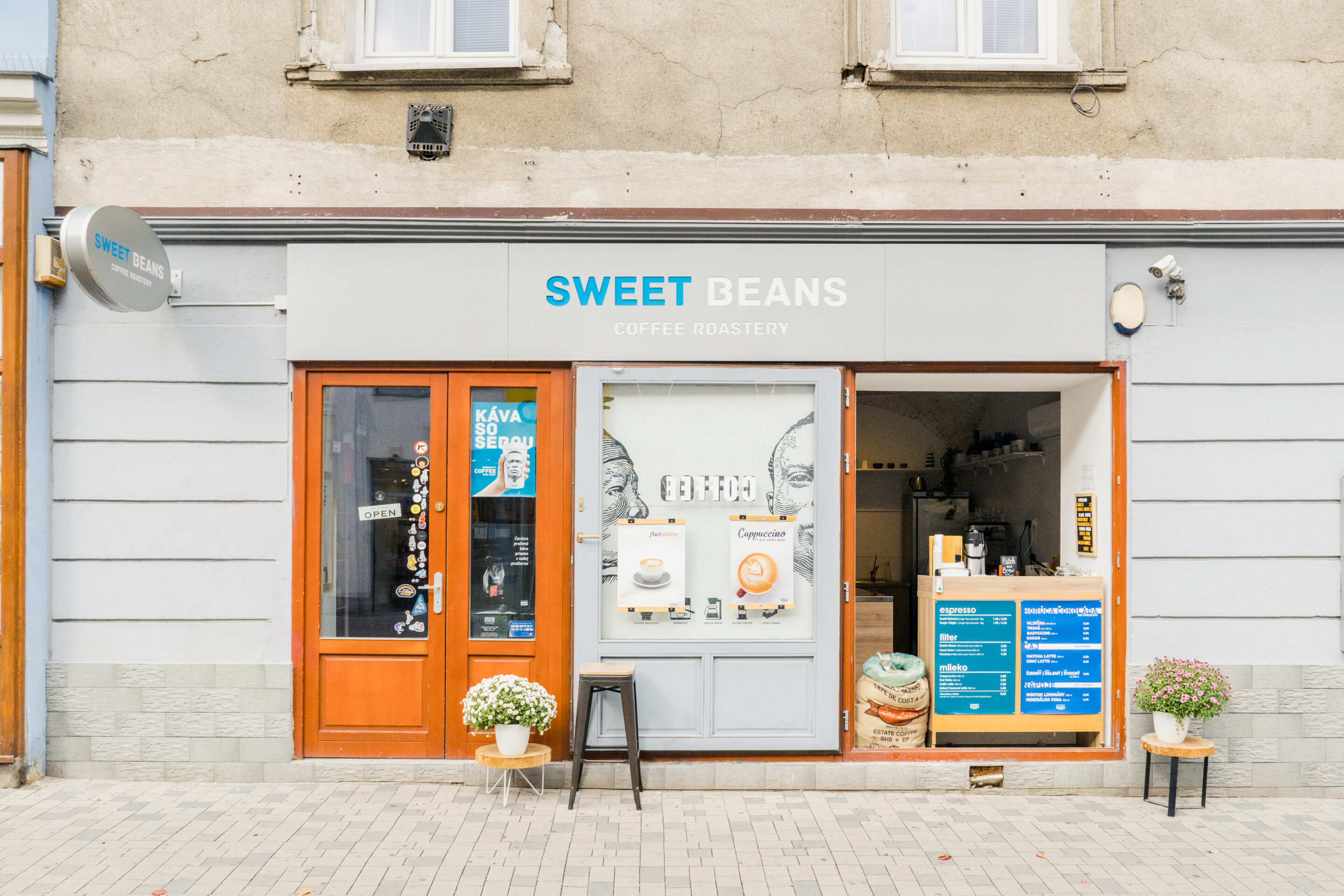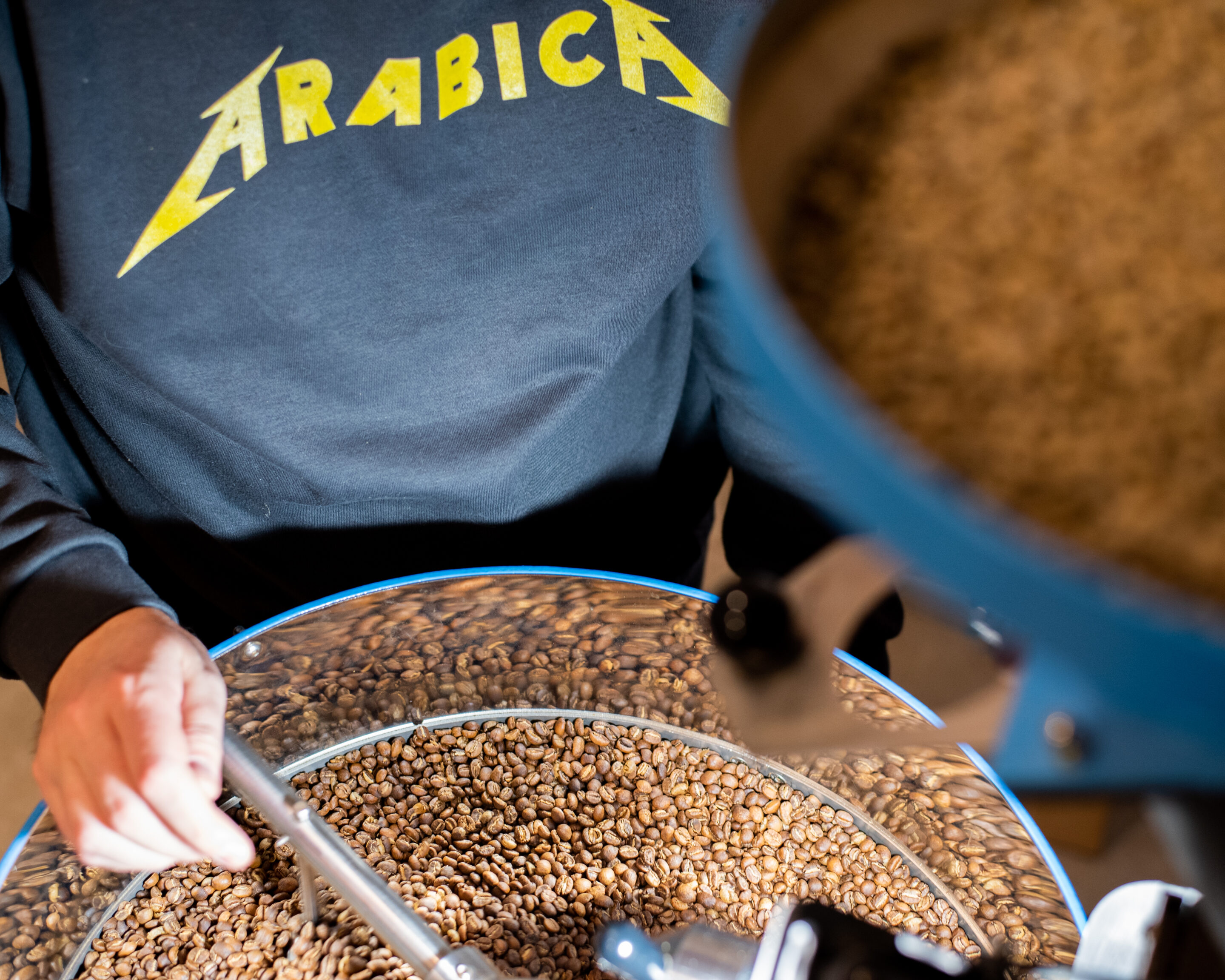 TC: "You mentioned earlier that you have very strong relationships with your producers. What can you tell me about the producer of this lovely washed Colombian coffee from Casa Negra that we will feature in the September box?"
AK: "Funnily enough, we don't have a very close relationship with this particular producer. We sourced the coffee from Cofinet, the trading company that is specialised in Colombian coffees and that has exploded lately. It's also a family-run company, by the way.
They really care about their relationships with us as their clients. I greatly value that. The producers they work with offer all kinds of interesting fermentations but also the classic super clean and delicious washed coffees like this one. This coffee is actually from a community lot meaning that it was produced by a mix of local farmers. The great thing is that this is an excellent coffee that is fairly priced and that allows us to buy directly from the producers because the exporter owns the processing station and the farms.
We've had coffees from them that were really well-priced but thanks to the fermentation methods used, they cupped at 90 points or higher. It's quite amazing.
So, with regards to why we chose this particular coffee for our offerings, it's simple. Before we chose this coffee, we smelled the green coffee aroma and really liked it. Then, after roasting it, I got this intense aroma of vanilla. This coffee didn't smell like coffee coffee. And if this aroma translates into a very pronounced cup profile, then we will definitely buy the coffee. That's usually our approach. We cup around 200 coffees per month and we look for these qualities everywhere, from all origins."
TC: "How do you choose your seasonal offerings. Do you follow particular trends? I see on your website that you have a 'fermentation tasting box' right now, for example."
AK: "As I said earlier, the first thing we assess is the aroma and the second thing is the absence of any defects. We evaluate if a coffee might end up tasting stale in a few months. Our goal is to find super clean coffees, independent of whether they are overly fermented or not. With the latter ones, it's sometimes really hard to know what the base product actually tasted like. Therefore, we separate the washed, naturals and fermented coffees into different groups."
TC: "I understand that part of quality control, of course. But what I really want to know, actually, is what your customers love the most. Do they love a bit of everything or are there very clearly defined camps?"
AK: "Well, I think there are two types of people really. The ones who only buy washed coffees and the ones who buy everything else. I would say it's around 50/50.
In terms of the washed coffees, we look for origins like Colombia. And then, in particular, we look at the acidity in the coffees and what kind of flavours you can recognize in the acidity. Is it green apple or strawberry like? In Colombian coffees we look for the Kenyan cup profile, in other words, a fresh and vibrant cup. If the coffee has those qualities, we'll problably buy it.
When looking at the naturals or funky fermented coffees, we look for the fruit or the so-called 'chewing gum aroma'. It's very intense usually. We like coffees that have a particular perfume, you know?
Of course, some fermented coffees are not nice at all. That's because the fermentation is too exaggerated and the coffee itself is lost. We want to taste a clean cup and not too much of the actual fermentation in the cup itself."
TC: "You mentioned earlier that the coffee scene in Slovakia is very competitive. What do you predict for 2023 and beyond?" 
AK: "We are living in a time when you don't know what's going to happen tomorrow. We just had Corona and now there is a war and an electricity crisis and this will definitely impact us. I think a lot of people will go out of business. You are completely helpless and just sitting there while things unfold in front of you. Honestly, I don't know how we survived it but the people around us definitely made a huge difference.
I really don't know what is going to happen. Specialty coffee, I think, will continue to rise. It's like with coffee roasting where you have the rate of rise and eventually, things have to come down. I see a lot of people who are losing interest in the hospitality sector in general because they're afraid of further lockdowns.
Looking ahead, I would say that some people will disappear and others will enter the market. Many businesses here in Slovakia will close because they can't pay their electricity bills and they're not getting enough support from the government. It's ridiculous!
One of our suppliers just last week told us that he recommended we terminate our agreement because he was unable to predict the prices going forward. Right now, we have to deal with the volatility of the prices across all sectors instead of spending most of our time searching for great coffees, talking to farmers and living our dream, basically.
But in the end, Sweet Beans is a family-owned company and as a family, we stick together and we have a really nice team. We are also offering different types of formats for our coffees, from drip bags to capsules and next year, cold brew. We're always looking for new collaborations with restaurants, cafés and other businesses. So, whatever is happening out there, we will continue to build a strong business."
TC: "It's great to hear that. Thank you for being a part of this upcoming September box and for chatting with me today."
---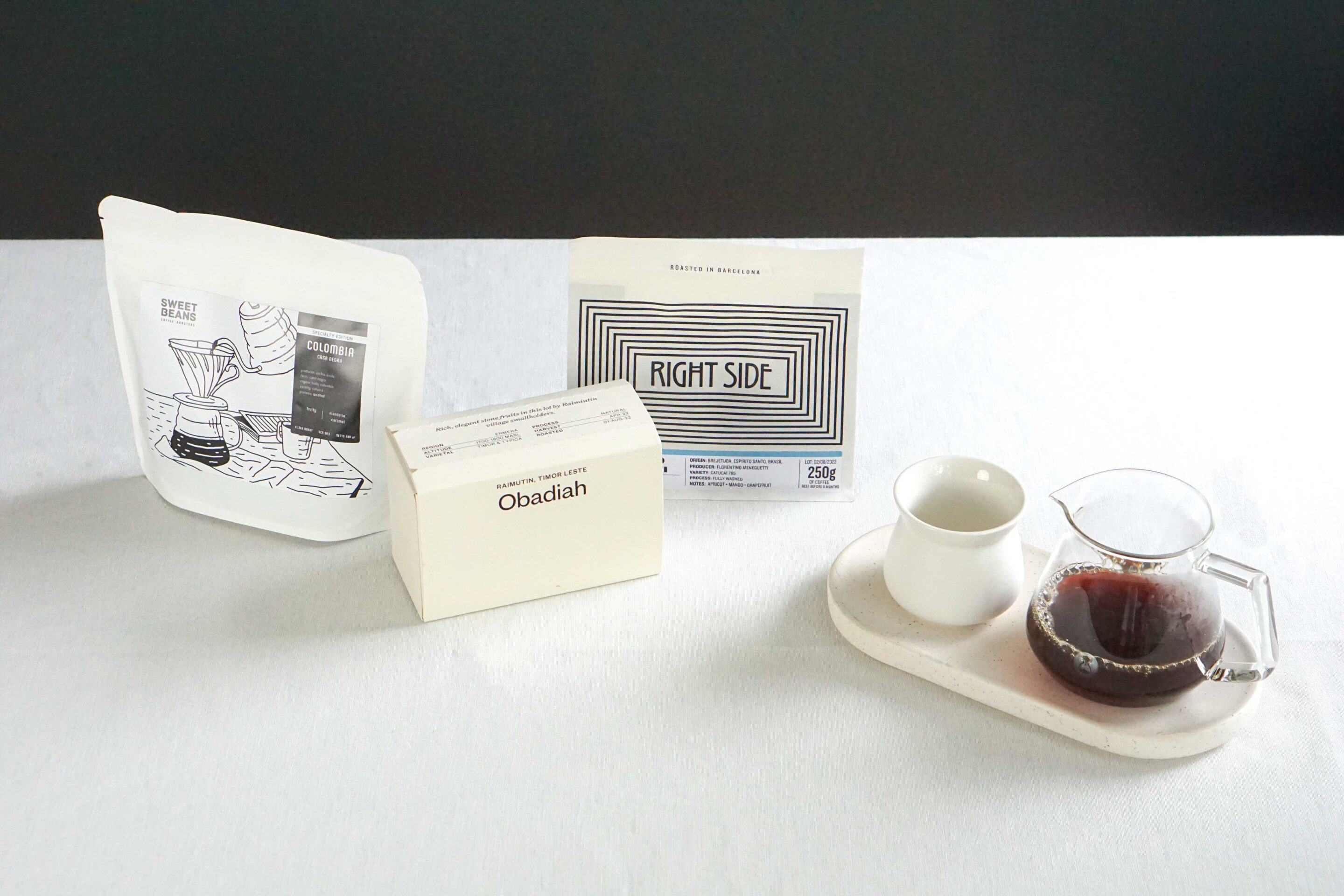 This coffee is part of our upcoming September 2022 Coffeevine box that also features other delicious coffees from Obadiah and Right Side. To choose your ideal box and get in on the fun, just pop over to our shop now.