The last couple of weeks have been quite busy with regards to coffee related social engagements. After the wildly successful Amsterdam Coffee Festival in March and the hectic London Coffee Festival in April, I just got back from a long weekend in Paris where I visited a bunch of really outstanding coffee shops and then buzzed around the Paris Coffee Festival yesterday.
It was really fun to see so many familiar faces and make many new friends. And all the while, getting mentally prepared to launch our super yummy June 2023 Coffeevine box that will feature three absolutely delicious coffees from three great roasters. We cupped all of the potential candidates last week and made a selection that includes three different origins and a wide range of outspoken cup profiles.
We're excited to welcome back our old friends from The Barn who will be joined by PLOT Roasting from London and Coffeevine debutants Andy Roasters from Antwerp whose funky coffee shop I visited only a few weeks ago. Let's meet the roasters and their coffees.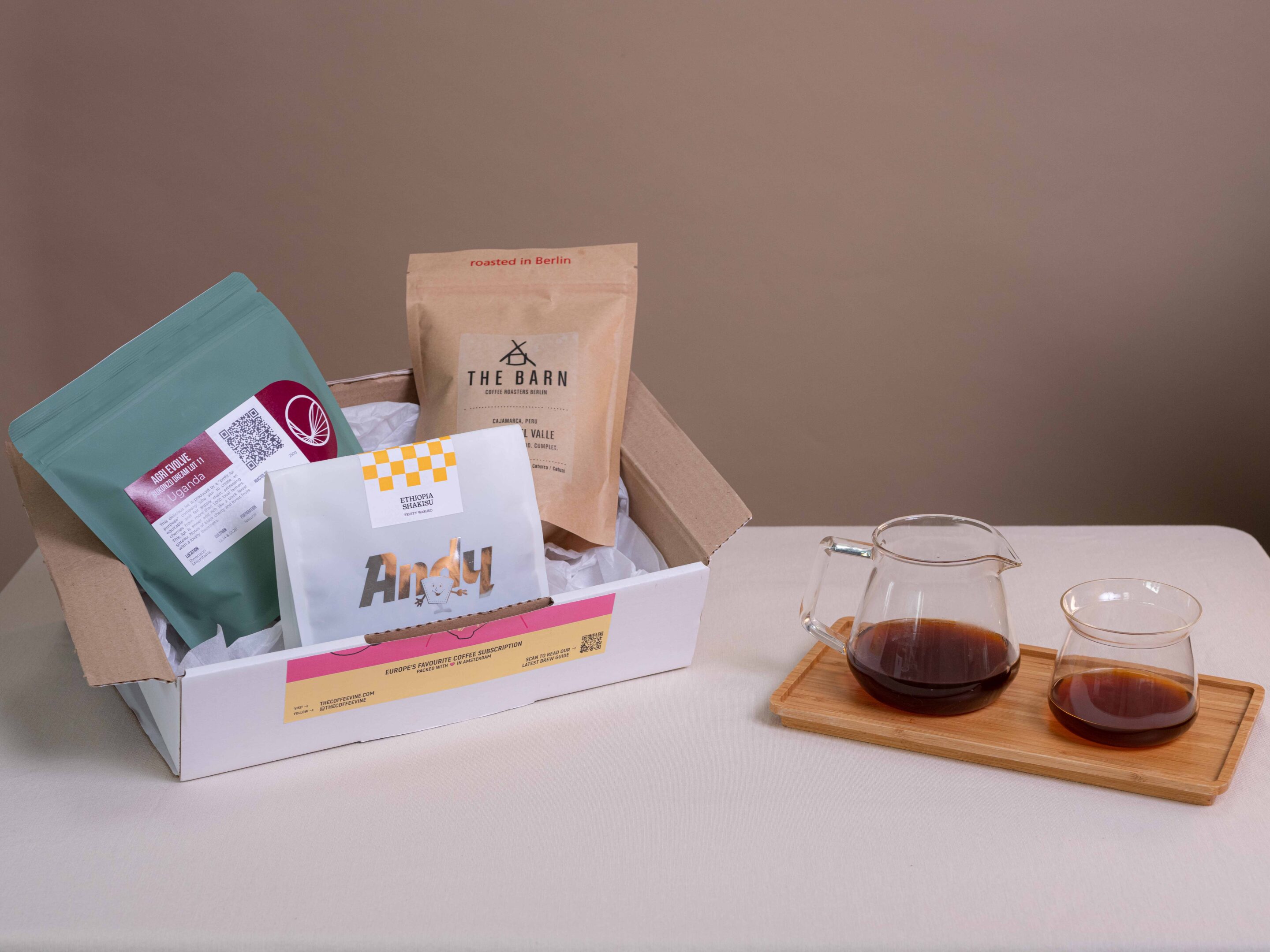 ---
THE BARN
The Barn hardly needs an introduction given that this pioneering roaster from Berlin was one of the firsts to bring specialty coffee to the German capital. Over the years that followed, Ralf Rüller and his team built an iconic brand that pushed the German specialty coffee industry forward and set the bar high for others to follow.
Ralf has been a huge supporter of The Coffeevine almost since day one and I am personally massively grateful for his unwavering commitment to our business. Since The Barn's very first feature many years ago, they have been featured the most times out of any roaster and it's a real pleasure to have them back for their first appearance in more than a year.
For the upcoming June 2023 Coffeevine box, we chose a fresh and clean washed coffee from Peru that was produced by a cooperative called Aromas del Valle. Peru is a very interesting origin because it is still relatively new to specialty coffee. The local coffee industry was largely commodity driven and most farmers lacked the necessary knowledge to make the switch to specialty. Aromas del Valle is aiming to change that by providing support for infrastructure investments and education.
This coffee has sweet notes of shortbread, citrus and dried apple, and it tastes great as both handbrew and espresso.
Available with a single roast profile for filter and espresso.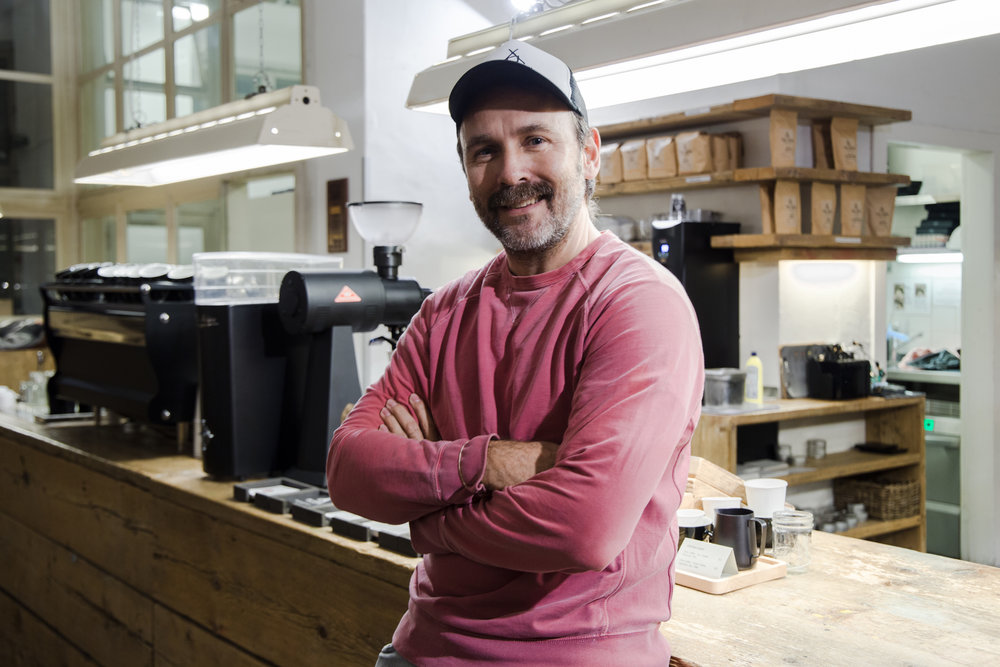 PLOT ROASTING
During the recent London Coffee Festival, I had the chance to brew some coffee at PLOT Roasting's booth and to reconnect with Matthew Orchard who we worked with when Plot was just getting started a few years ago. Since then, PLOT has gone from strength to strength, focusing its entire attention on being a leading wholesale roaster that sources outstanding coffees from unique producers.
PLOT puts a lot of emphasis on transparency, publishing the prices it pays for all of its coffees in an effort to shed some light on the coffee supply chain, and they invest a lot of time in building fruitful (pardon the pun) long-term relationships with their producers that lead to absolutely mind-blowing coffees.
For its second-ever feature in one of our boxes, PLOT will be roasting a really exquisite natural processed Ugandan coffee for us. This coffee was described as 'the kind of natural that you don't come across much anymore' during our recent cupping. It's sweet and juicy but also clean and vibrant. Exactly the kind of cup profile that we love.
Available with a single roast profile for filter and espresso.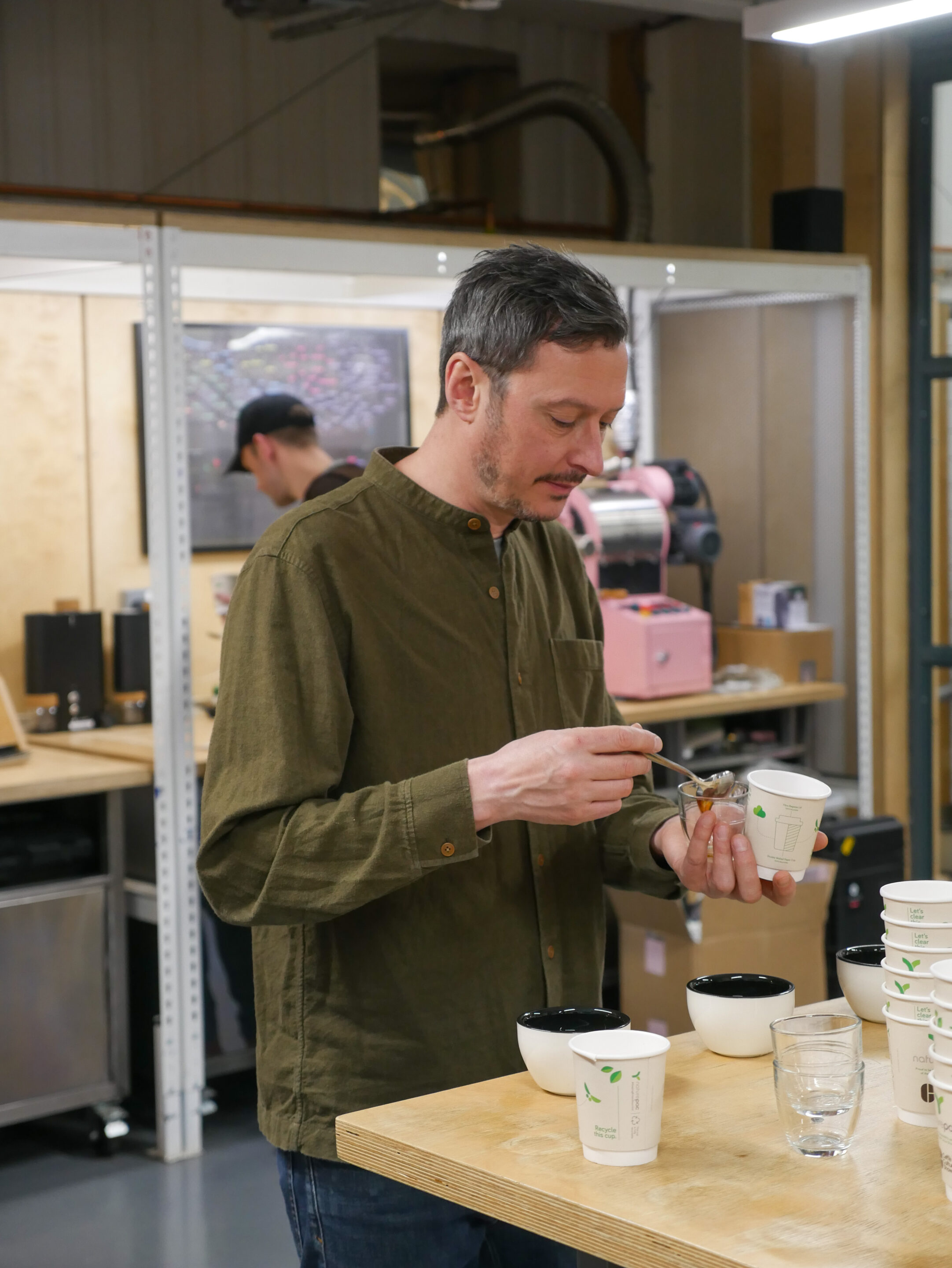 ANDY ROASTERS
The other weekend, my partner Michal and I were in the south of Belgium, getting away from the craziness that is the Dutch King's Day holiday. After a truly relaxing few days in the Ardennes, we headed back north towards Antwerp to grab some lunch, walk around the pleasant Flemish capital and checkout some new coffee places. One of them was Andy Roasters, a super funky café and vinyl shop with a huge terrace on Americalei.
Founded by two specialty coffee veterans, Kjell Maes and Dave Haesen, Andy Roasters is one of Belgium's most exciting new brands and you can already find its coffees in some of the best coffee shops all over Europe. Last week, Kjell and Dave came to Amsterdam in person to deliver the coffees for our cupping and to their great delight, their washed Ethiopian from Shakisu was one of the absolute favourite coffees on the table.
Shakisu is a wetmill that we have featured in the past and that is one of our favourites in Sidamo. Their coffees are super clean and floral, exactly what we love in washed Ethiopian coffees. Expect notes of peach and chamomile.
Available with separate profiles for filter and espresso.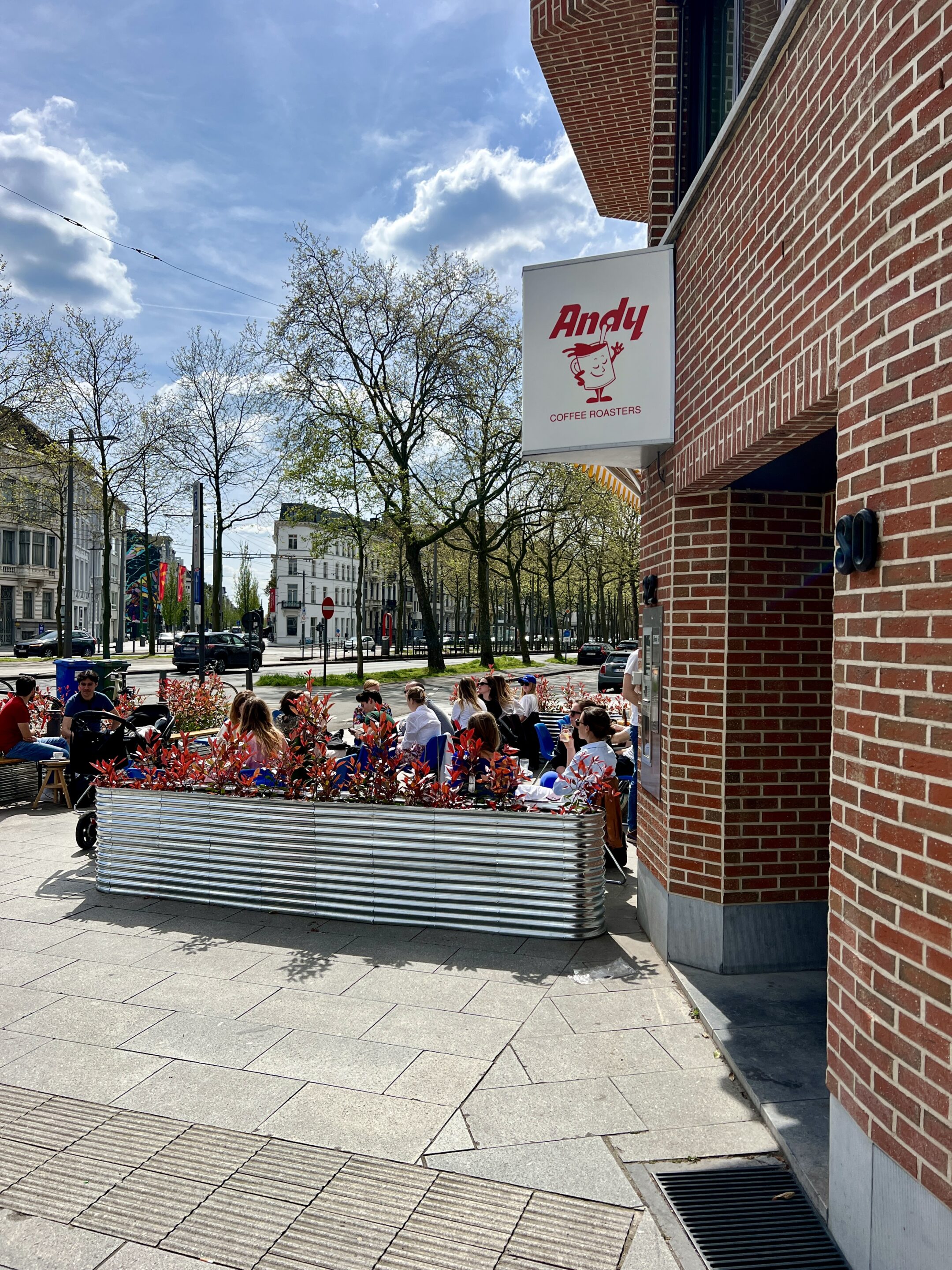 ---
Order your June 2023 box today!
Visit our shop to pick your ideal Coffeevine box, choose the number of bags you want and your preferred roast profile.
We'll take care of the rest.