It always comes as a surprise in some way that so many premium supermarkets and department stores across Europe are still stocking relatively low quality coffee products when there is a wealth of amazing coffee roasters and products out there that would more closely resemble their exquisite fashion, beauty and food assortments. Just wander through the likes of KaDeWe, La Grande Epicerie or El Corte Ingles and you'd be amazed by the stunning offerings. Yet, when it comes to specialty coffee you're often faced with severe lack thereof.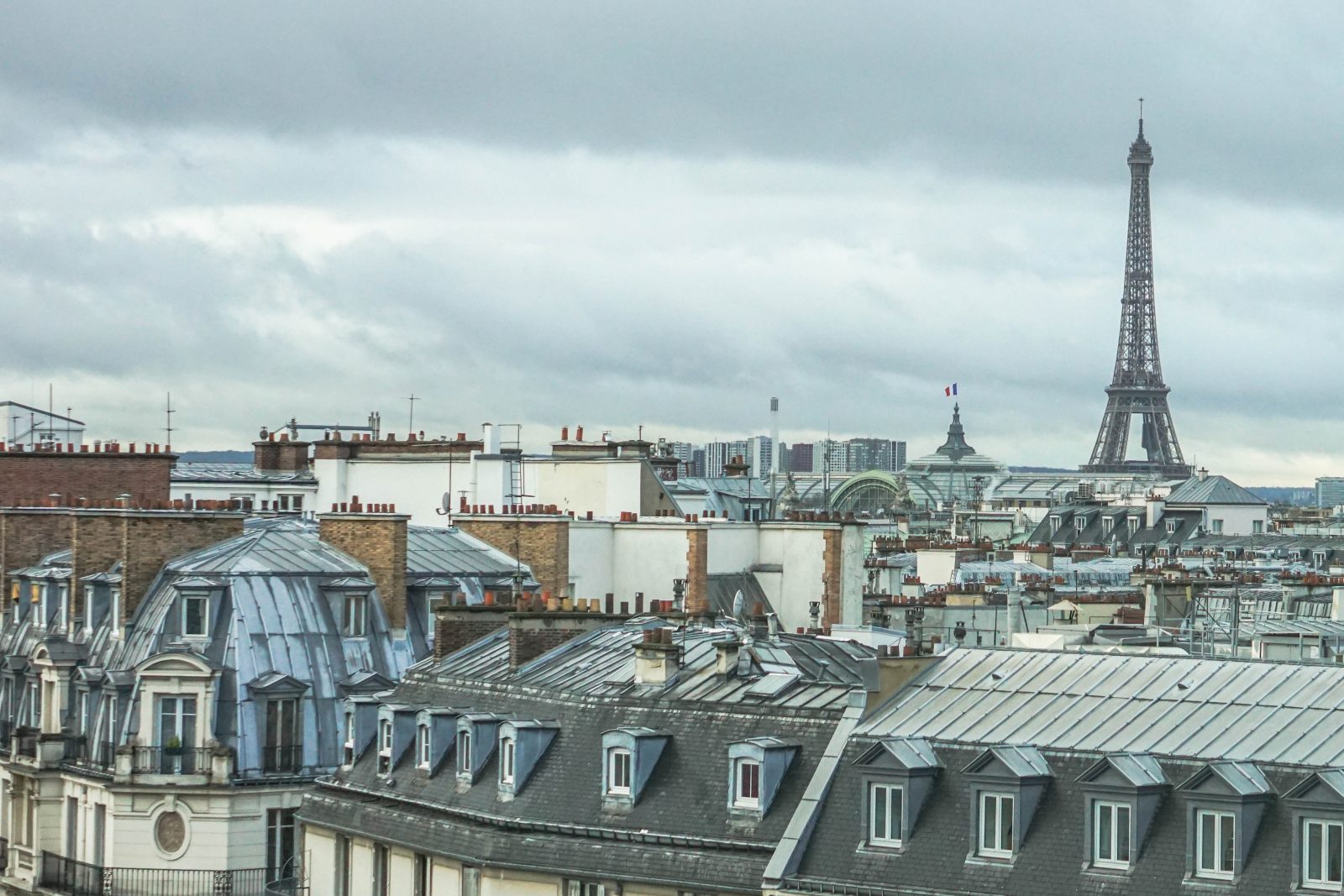 One leading department store in Paris, Printemps, has now followed the example set by Selfridges in London who already host an Origin Coffee bar. They've teamed up with local pioneers Lomi to create a shop-in-shop experience as part of their brand new Printemps au gout gastronomic concept. Without wanting to exaggerate, it's probably safe to say that this café has the most breathtaking view in all of Europe. Where else can you be sipping on exquisite Lomi coffees while looking at the Eiffel Tower and Notre Dame? Exactly.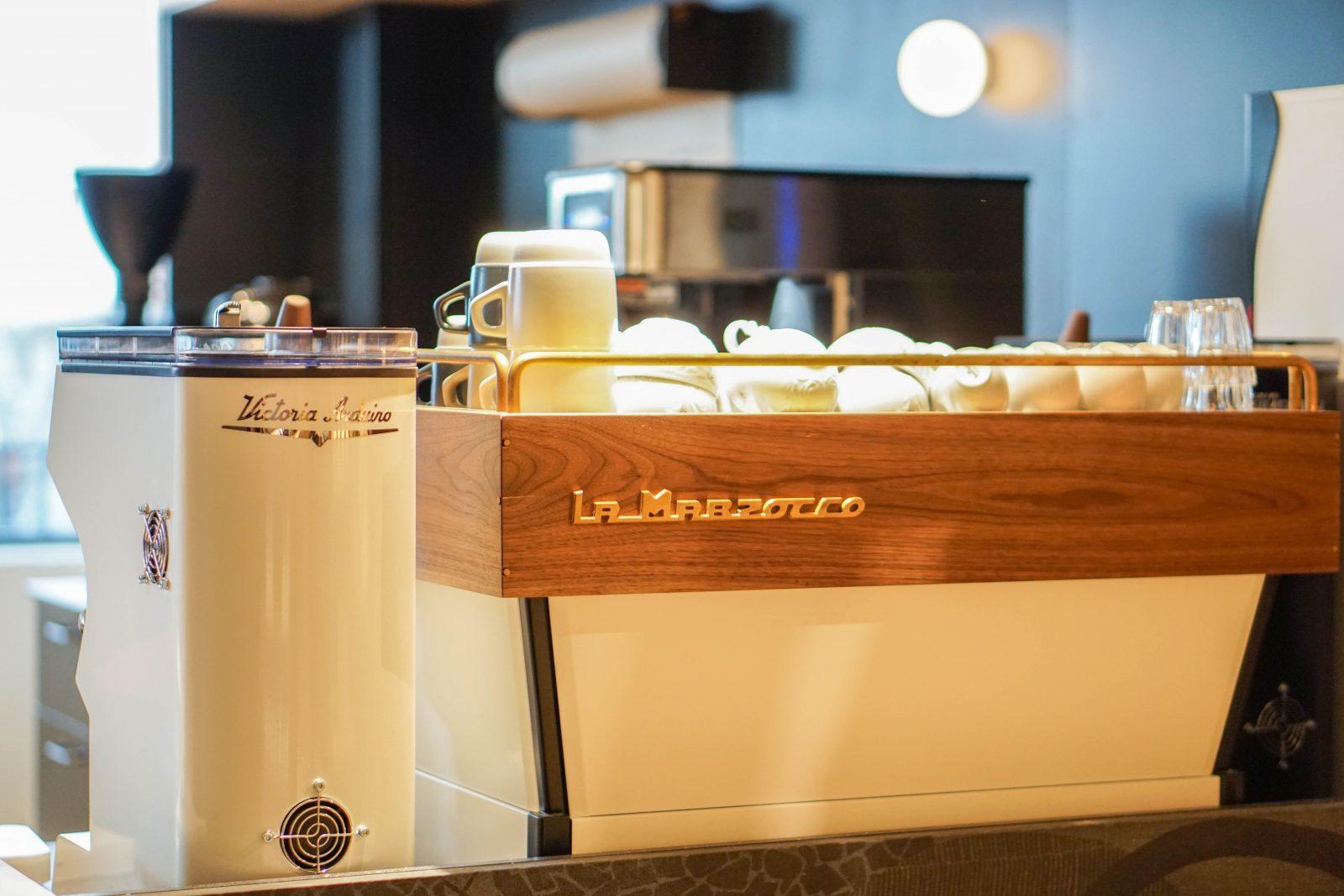 It's a clear sign that Printemps has understood the importance of specialty coffee and by joining forces with Lomi they are doing their part to introduce more French and international consumers to the beauty of carefully selected and beautifully roasted coffees.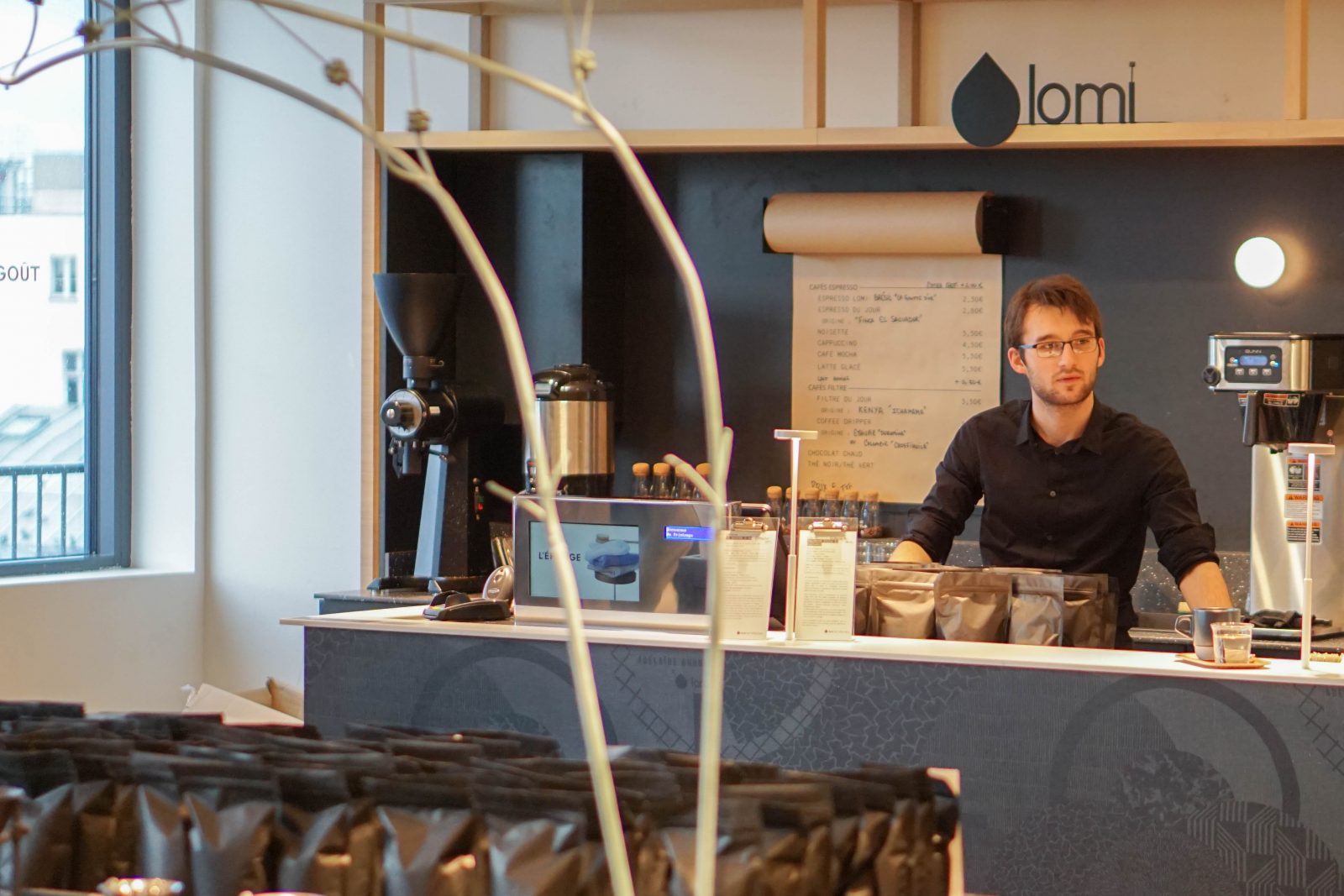 The café is on the 7th floor of the building that also houses Printemps' men's fashion collection and is right at the end of a row of kiosks selling other artisanal products like chocolates. I am lucky to have been in Paris at the right time to visit this awesome addition to the local coffee scene.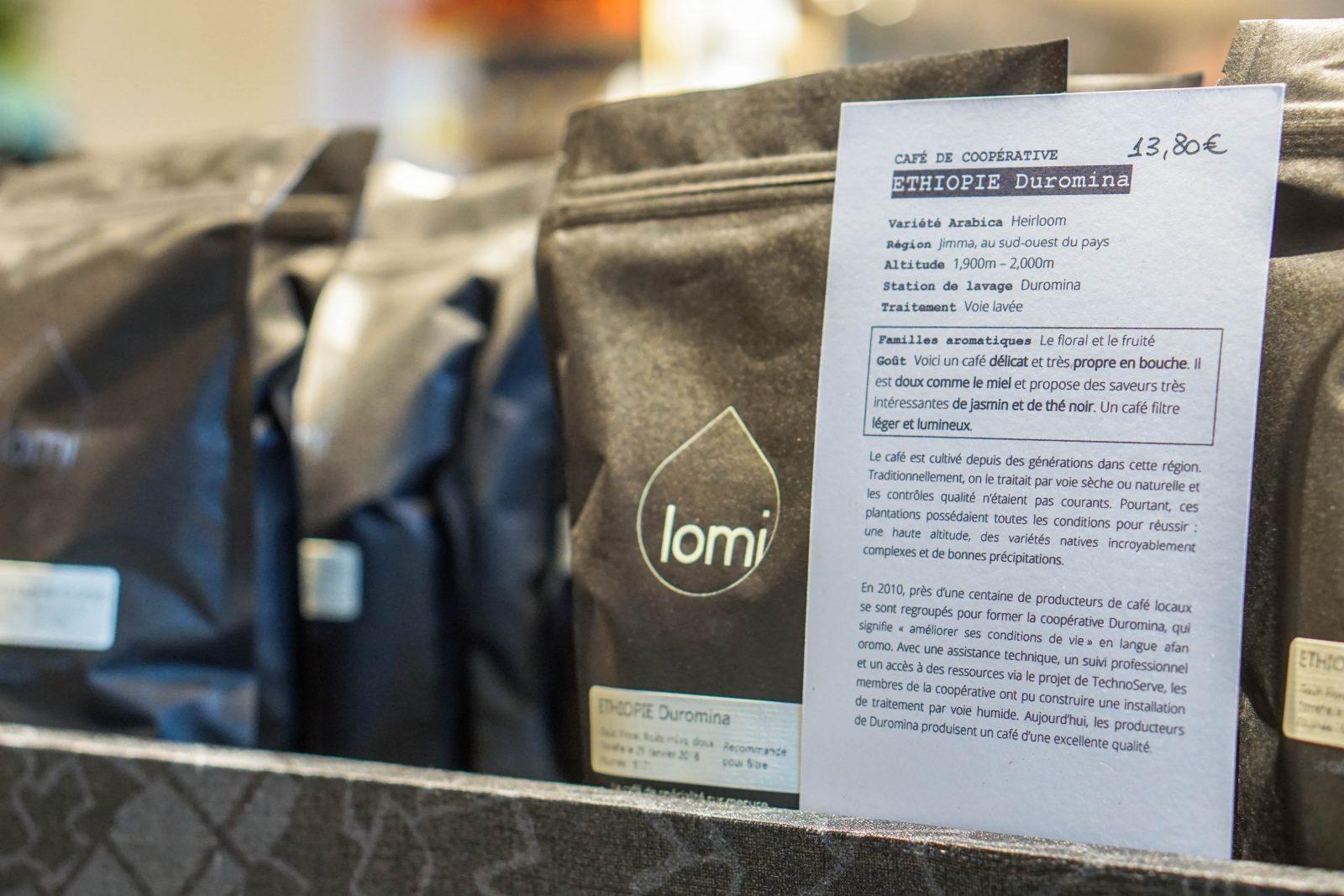 There is a spectacular selection of Lomi's beans to take home next to a carefully selected range of Kinto products, and of course Lomi's delicious coffees to drink on site. From batch brew to espresso-based favourites, everything's there, just don't expect to add a thick slice of cake to your order. It's really all about the coffee and the view. Don't forget THE VIEW though! THE VIEW!