One of the things that I love most about cities is that you can just get lost in their many streets and stumble upon neighbourhoods, communities, shops and restaurants that you'd never find otherwise. Paris is undoubtedly one of the world's most beautiful cities, but it is also one of its most diverse. Who would have thought, and I certainly didn't, that you'd get out of the metro trying to find a particular café and you'd end up in a vibrant Japanese quarter?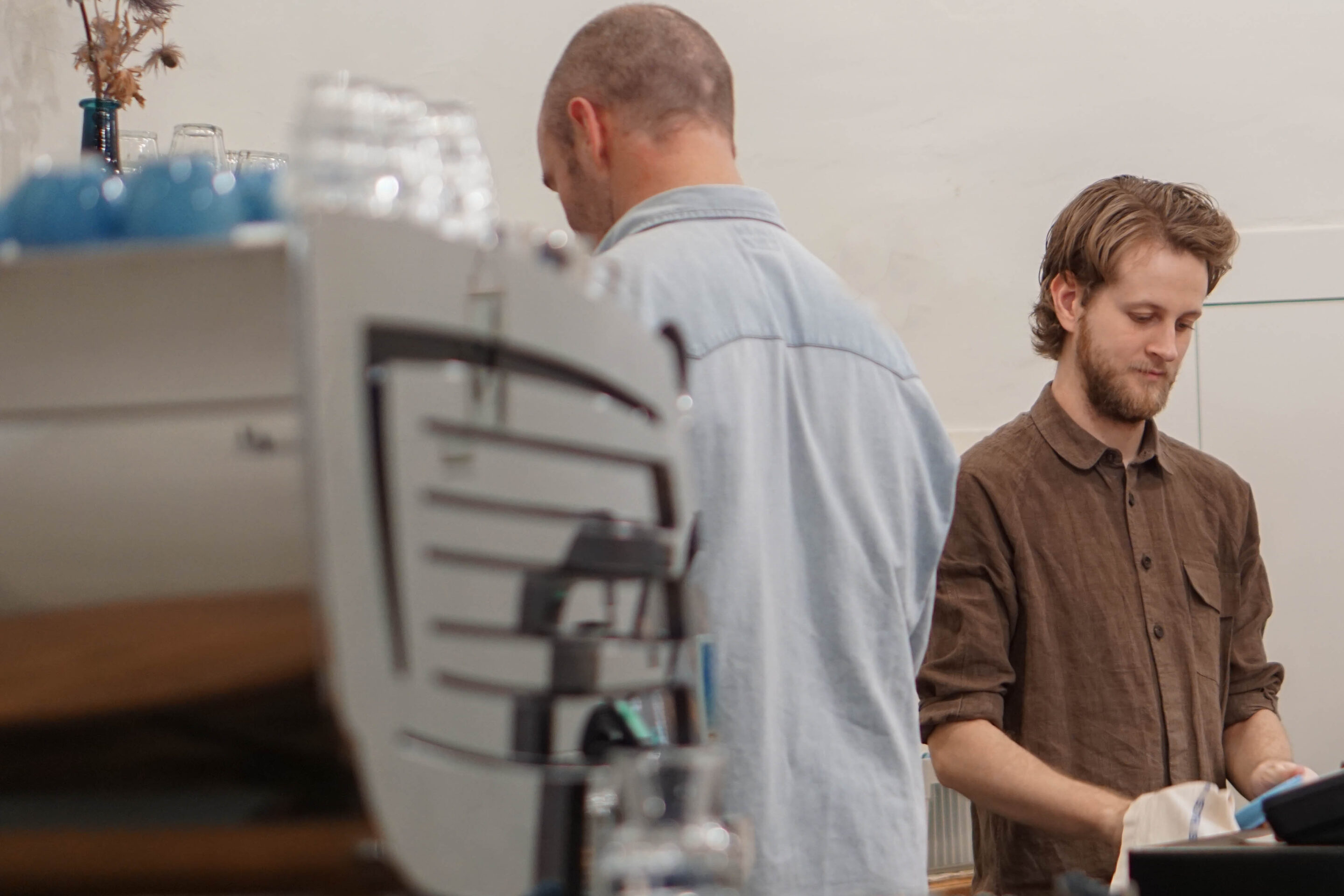 After passing dozens of typical Japanese restaurants and even picking up a pastry at a Japanese patisserie, I finally found my destination: Télescope. This fine café is highly rated amongst coffee lovers, both local and foreign, and it has been at the forefront of a small but fast-growing movement to transform the French café scene.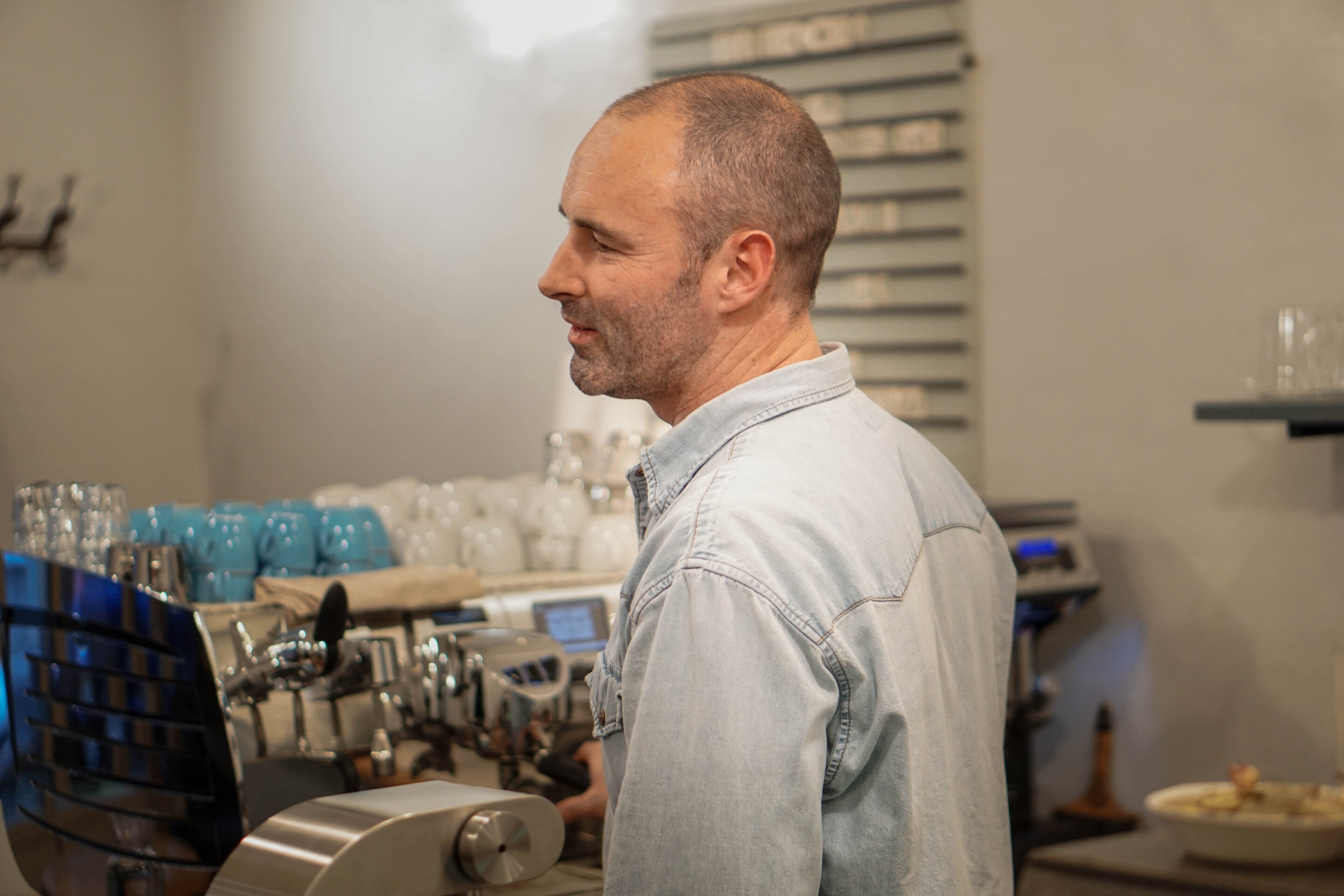 Founder Nicolas Clerc was behind the bar as I entered, preparing a list of recently ordered coffees while nurturing a ball of dough that was sitting in a bowl on top of the espresso machine. "The yeast loves it. Makes it rise beautifully," Nicolas said as I inspected his vitrine full of exquisite looking pastries.
Télescope may not be a massive space but what it lacks in terms of size it makes up for with intricate wooden decor details and its up-close-and-personal vibe. Many of the guests who were present at that moment were engaged in conversation with Nicolas while he worked the bar like a professional.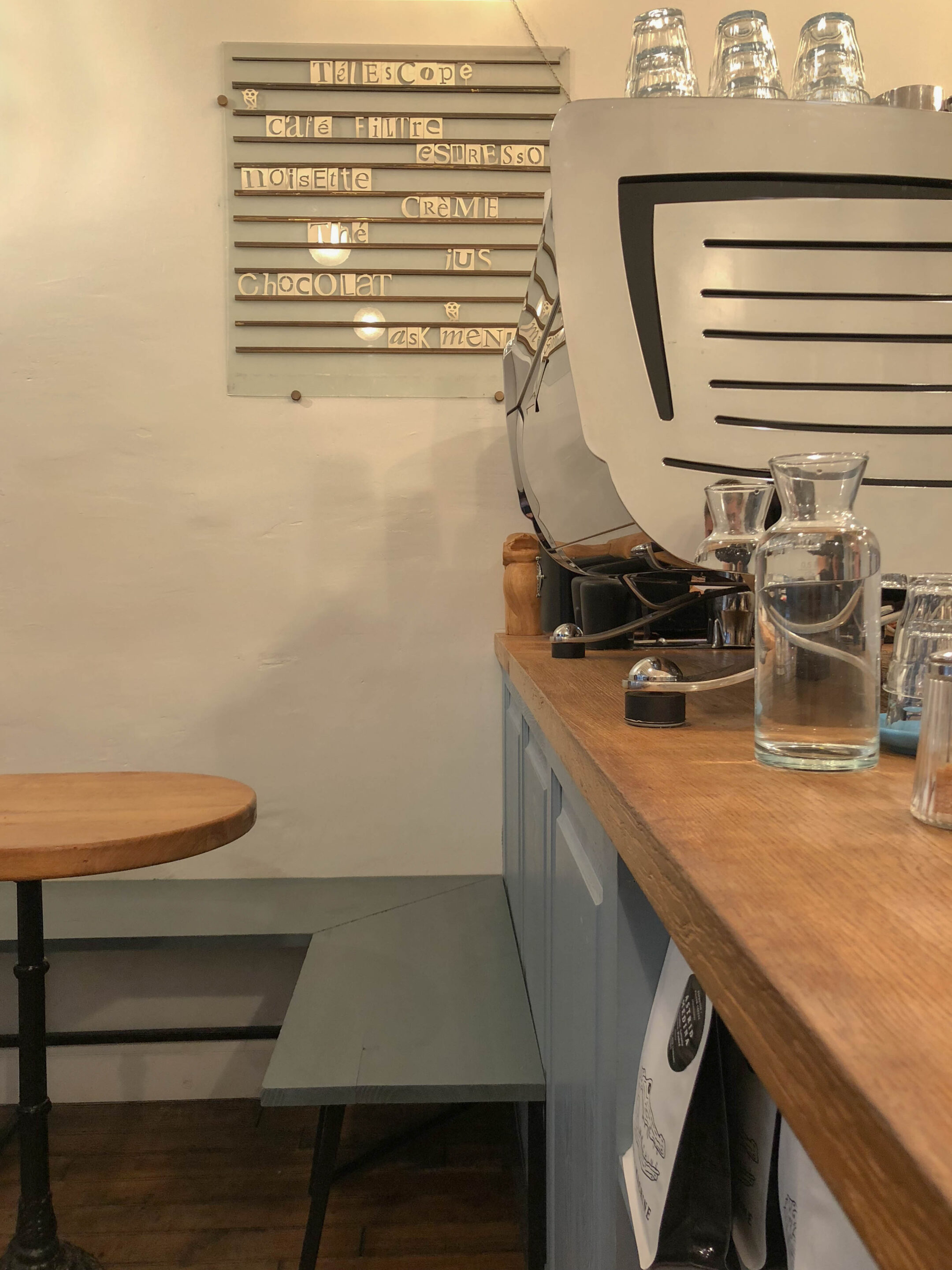 In a way, you end up feeling like you are sitting inside a 30's train station waiting to depart. There a wonderful sense of old meets new, although of course, nothing about Nicolas' coffee is old. He sources his beans from Coffeevine partners Koppi, Colonna or Man versus Machine and everything is always perfectly organised and in its right place. While changing lenses on my camera, I accidentally pushed some napkins aside that Nicolas discreetly but firmly pushed back to their original place while he spoke about his former career as a photographer.
As far as cosy neighbourhood cafés are concerned, you probably cannot get any cosier than this. Make sure to inspect the beautiful terrarium above the door before you exit back into the frenetic streets of the French capital, a steaming cup of delicious coffee in hand, of course.