During my recent visit to Barcelona to attend the Independent Barcelona Coffee Festival, I was also on a mission to discover some new cafés and roasters. The Catalonian capital has long been known to Spain's most developed specialty coffee city and probably the forward-looking of the Mediterranean. Since my last visit 3 years ago, much had changed and I was excited to find out more.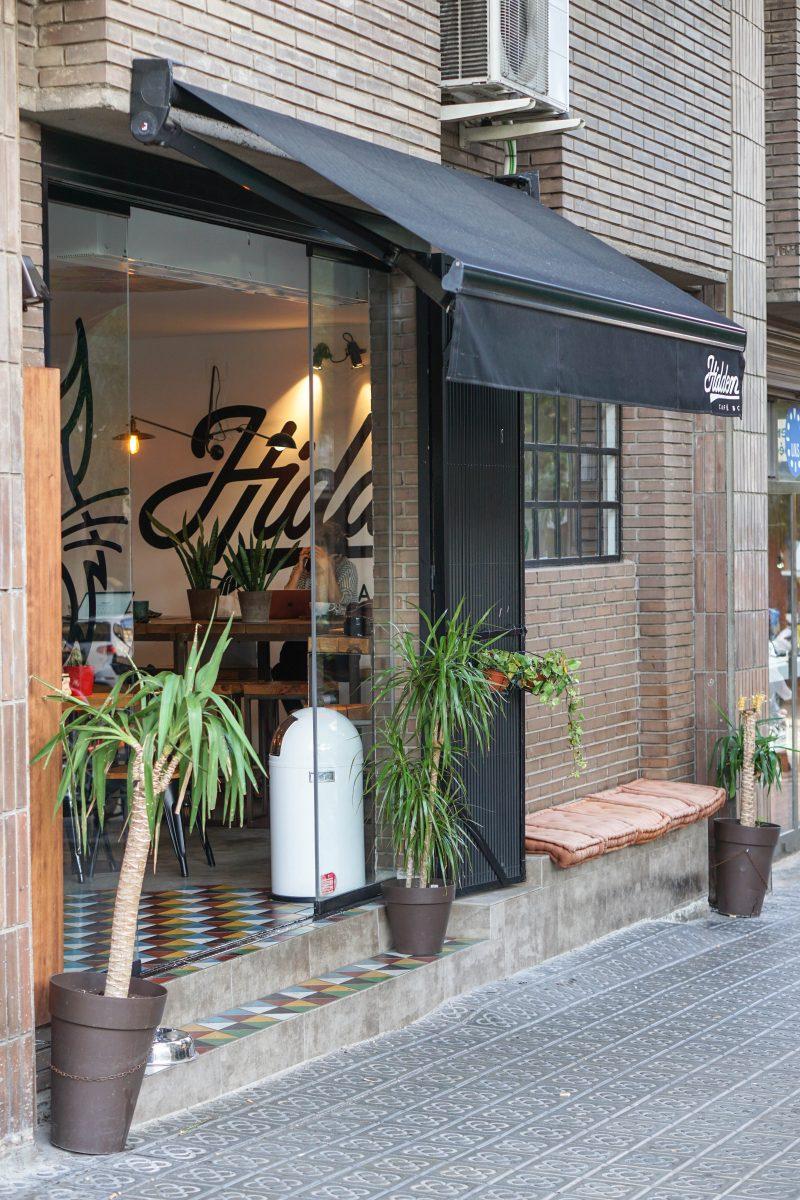 Very high on my list was a café and roaster called Hidden. The café is located in the Les Corts de Sarrià neighbourhood in West Barcelona and positively far away from the tourist-trodden cobblestones of the Gothic Quarter and Born. As I entered, I was immediately greeted by a team of friendly baristas who took my order for a flat white and invited me to take a seat. The space offers a mix of high and low tables as well as bar seating along the window and a nice terrace.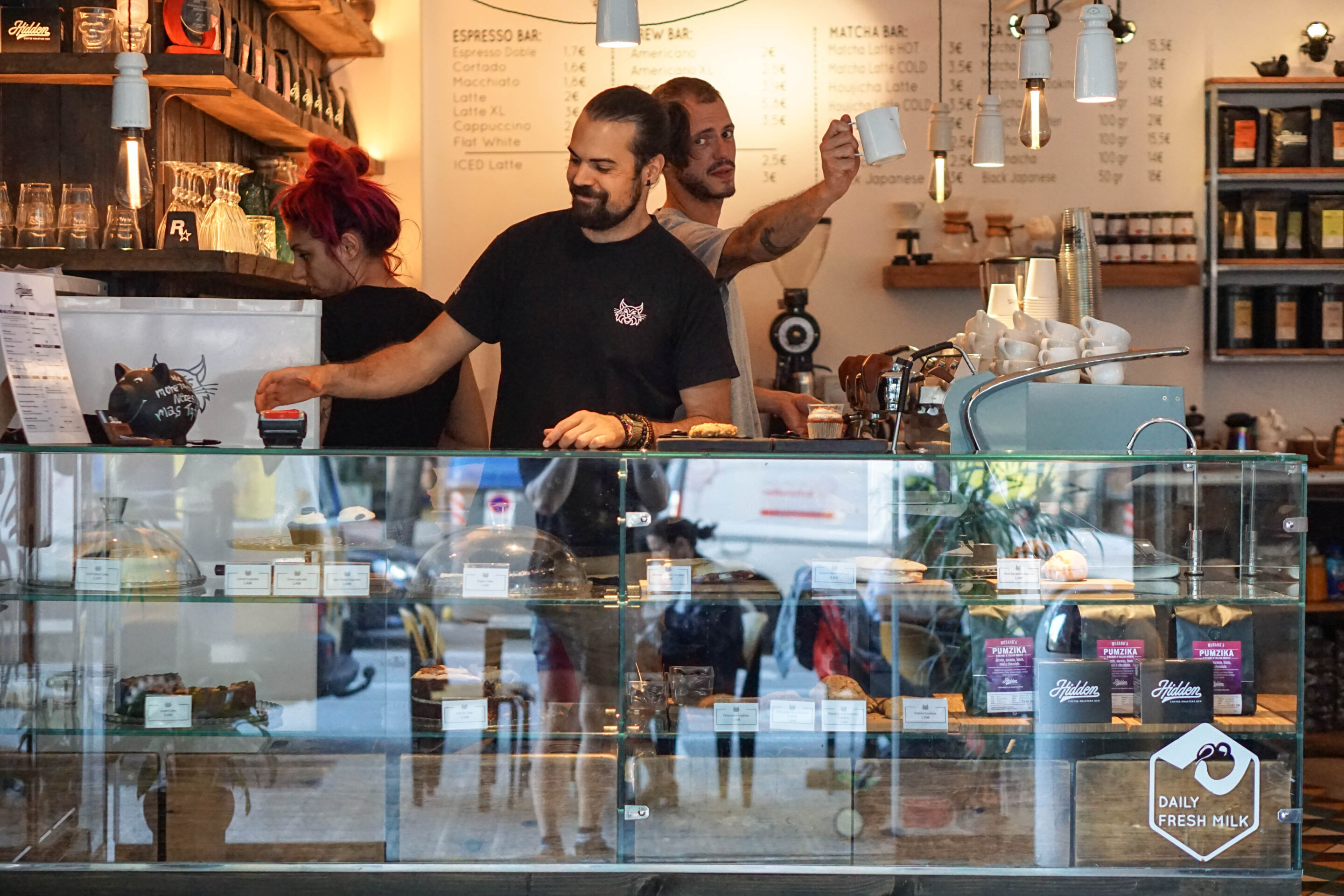 As I sat waiting for my coffee, I took stock of all the elements that made up the bar including a spacey Slayer with the Hidden cat logo on the front, a Matcha bar menu and a very decent selection of Hidden coffee beans that lined the shelves along the back wall.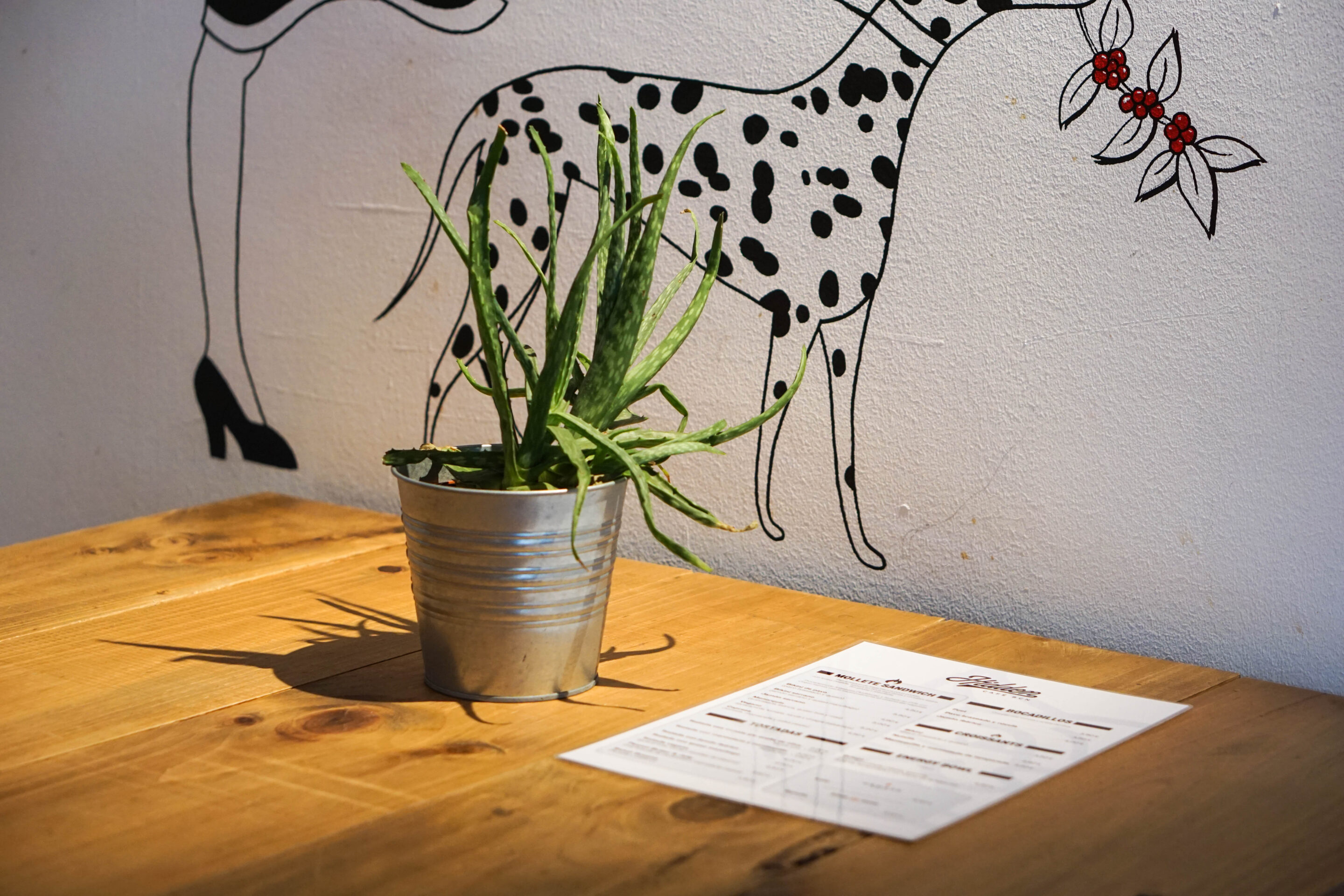 When the coffee came, I was very positively surprised by the immaculate presentation on a custom tray that also included a glass of water and a card that informed you about the coffee that was used to prepare your drink. This sort of touch is something you see rarely but demonstrates an element of commitment towards helping the customers to get a better idea of what it is they are consuming.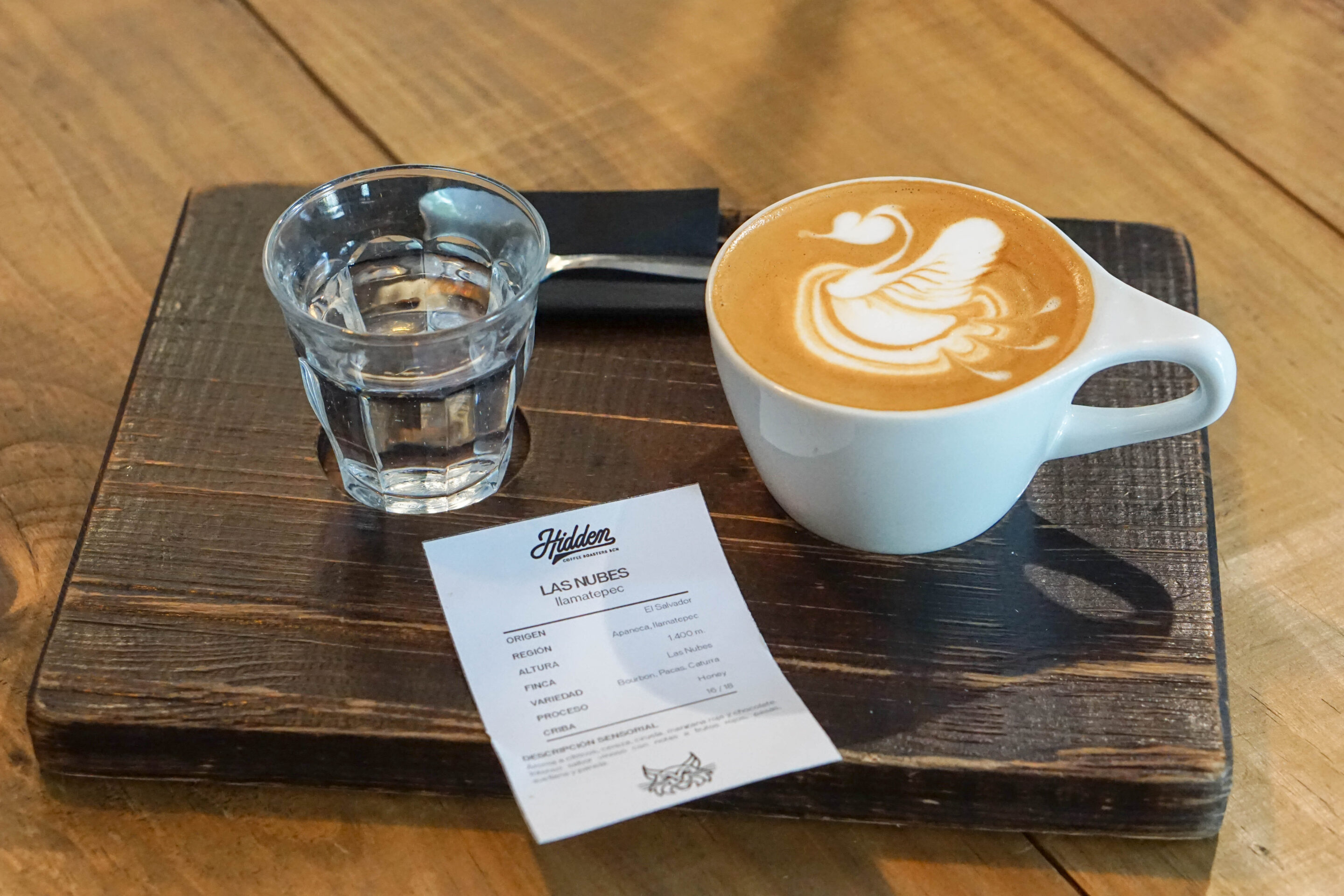 When the founder and head roaster Carlos Moral arrived, we got a chance to have a brief chat and discussed a possible future collaboration between Hidden and The Coffeevine for our monthly coffee box while also agreeing to see each other at the coffee festival on Saturday. Sadly, at the festival, it was too busy to continue our conversation but I wanted to share Hidden Café with you none-the-less because it certainly is a highlight for any visitor to Barcelona.