Every city has or will have its first specialty coffee bar. One that takes the plunge before everyone else, and one that isn't shy to serve delicious single origin coffees instead of horrible commodity blends.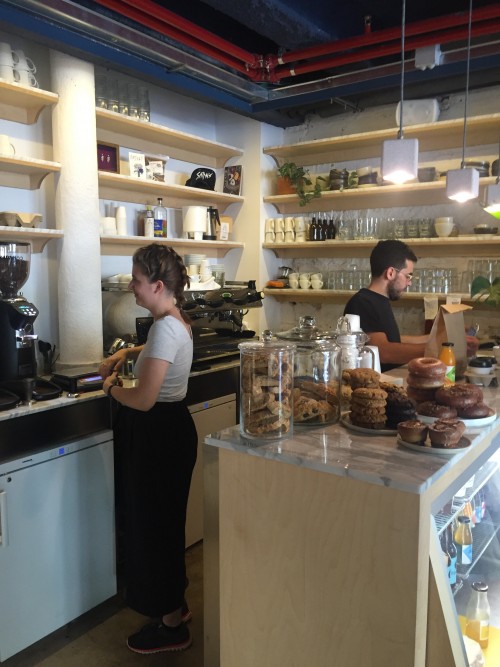 When you think of one such place in Barcelona you will almost always think of Satan's Coffee Corner. Set up by Marcos Bartolomé who hails from a family of coffee-makers, Satan's quickly became known to serve Barcelona's finest coffees. Since day one, he closely worked with Right Side Coffee, one of the first third wave specialty coffee roasters in Barcelona, as well as El Magnifico, an institution in coffee.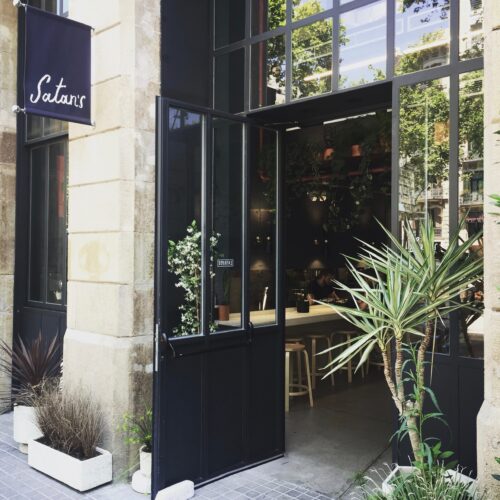 A few weeks ago, Satan's Coffee Corner opened a new location inside design hotel Casa Bonay on Gran Via. This gorgeous new coffee shop has everything that the heart desires. From a custom built brew bar at the entrance to a full on kitchen where a Japanese chef creates incredible dishes. His Japanese inspired breakfast dishes are a real highlight here.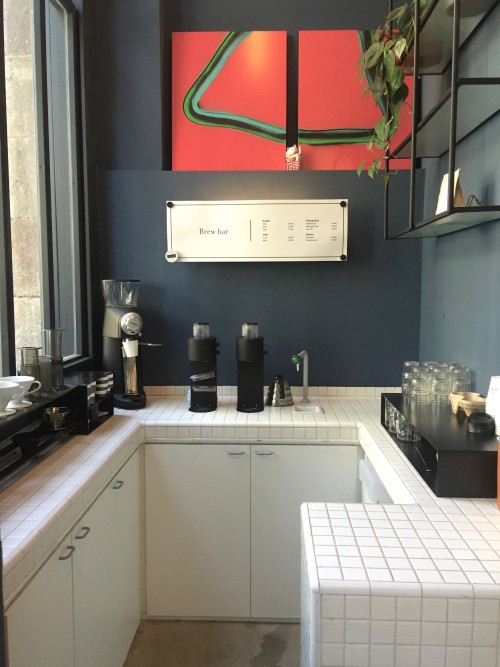 The coffee naturally comes from Right Side Coffee and is prepared with lots of love and passion by an international set of baristas.
Unlike the other Satan's Coffee Corner, this outlet is on a main street and easy to find. Whether you're popping in for a quick morning coffee or you're coming to work, this place will have you covered. Thankfully, there is also wifi here, unlike in many other coffee bars in town.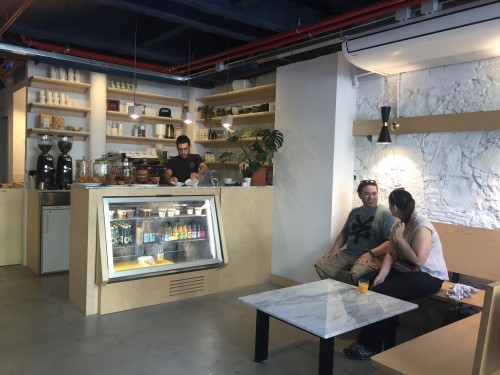 It has to be said, the concept of the coffee bar and design hotel does evoke familiar memories of the Ace Hotel and Stumptown marriage seen across many US cities, but it's nice to see that a city like Barcelona creates its own version, owned by local entrepreneurs.