SlowMov is a café and roastery located in Barcelona's charming Gracia neighbourhood and was founded in 2015 by François Justet and his partner Carmen Callizo after Antoine Netien of Coutume basically told François that Barcelona would be a great place to set up a specialty coffee business.
"There was just this one guy, Jordi (of Nomad fame), who was doing some stuff with specialty coffee," François told me during my visit to SlowMov last week. "Basically, we had this opportunity to be one of the first people to offer specialty coffee in this city and we took it."
Although specialty coffee was not where François saw himself a decade ago, like many other coffee professionals, including myself, he just got sucked into it and turned it into something beautiful. In the years since 2015, SlowMov has firmly established itself as one of the city's leading roasters and as one of the only places in Gracia that serves some of the best coffee in the city.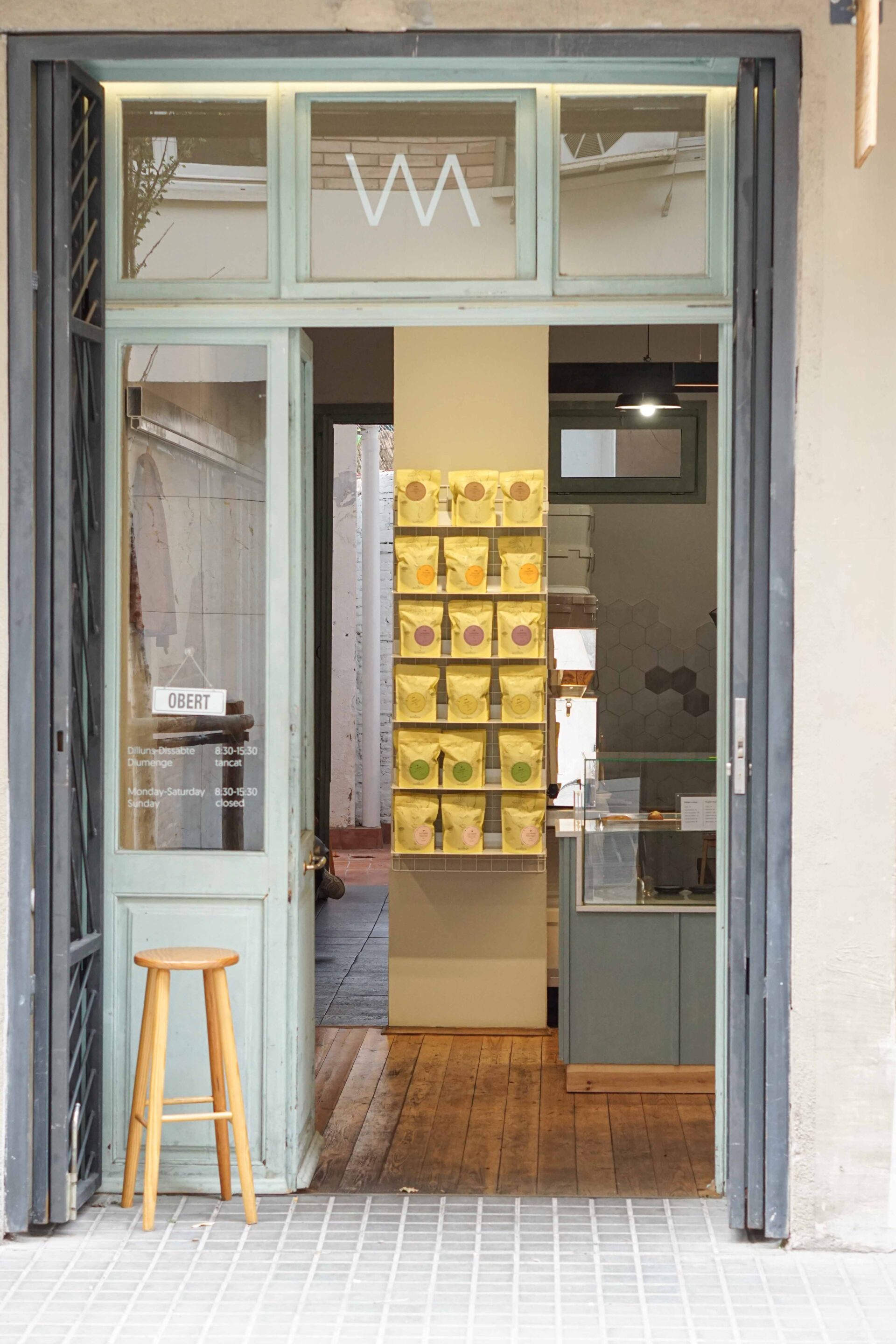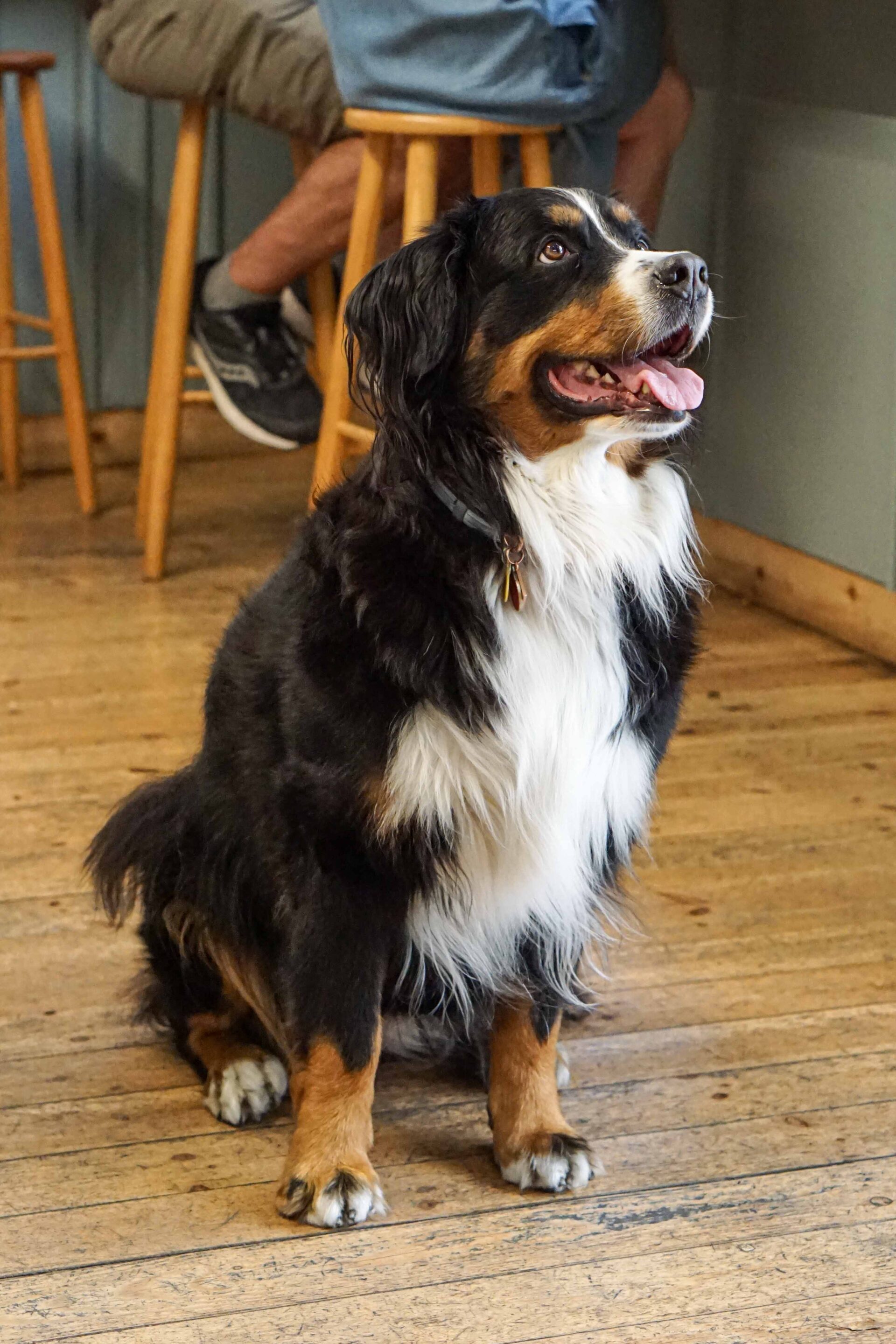 Gracia is a beautiful and very local neighbourhood with charming streets, pleasant plazas and much fewer tourists than the likes of Born, Raval or Eixample. One of my closest friends and his partner recently spent two months living there and he couldn't stop raving about the nice vibes.
SlowMov's café is on an unassuming street and has, over time, become a local institution that attracts both locals, foreign residents and tourists who are in the know. The counter separates the seating area from the production space, a nice treat for those who want to see specialty coffee being roasted in real time.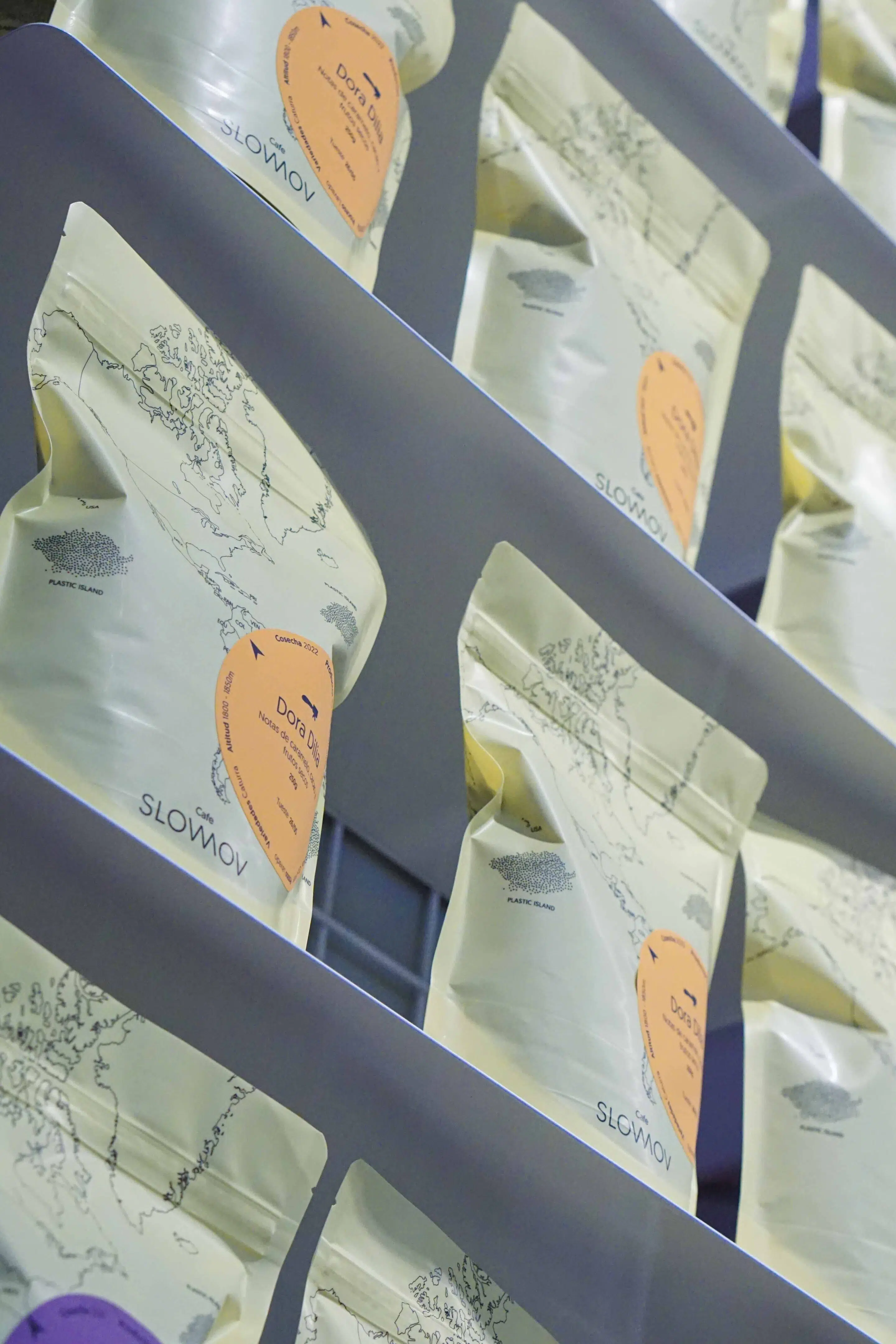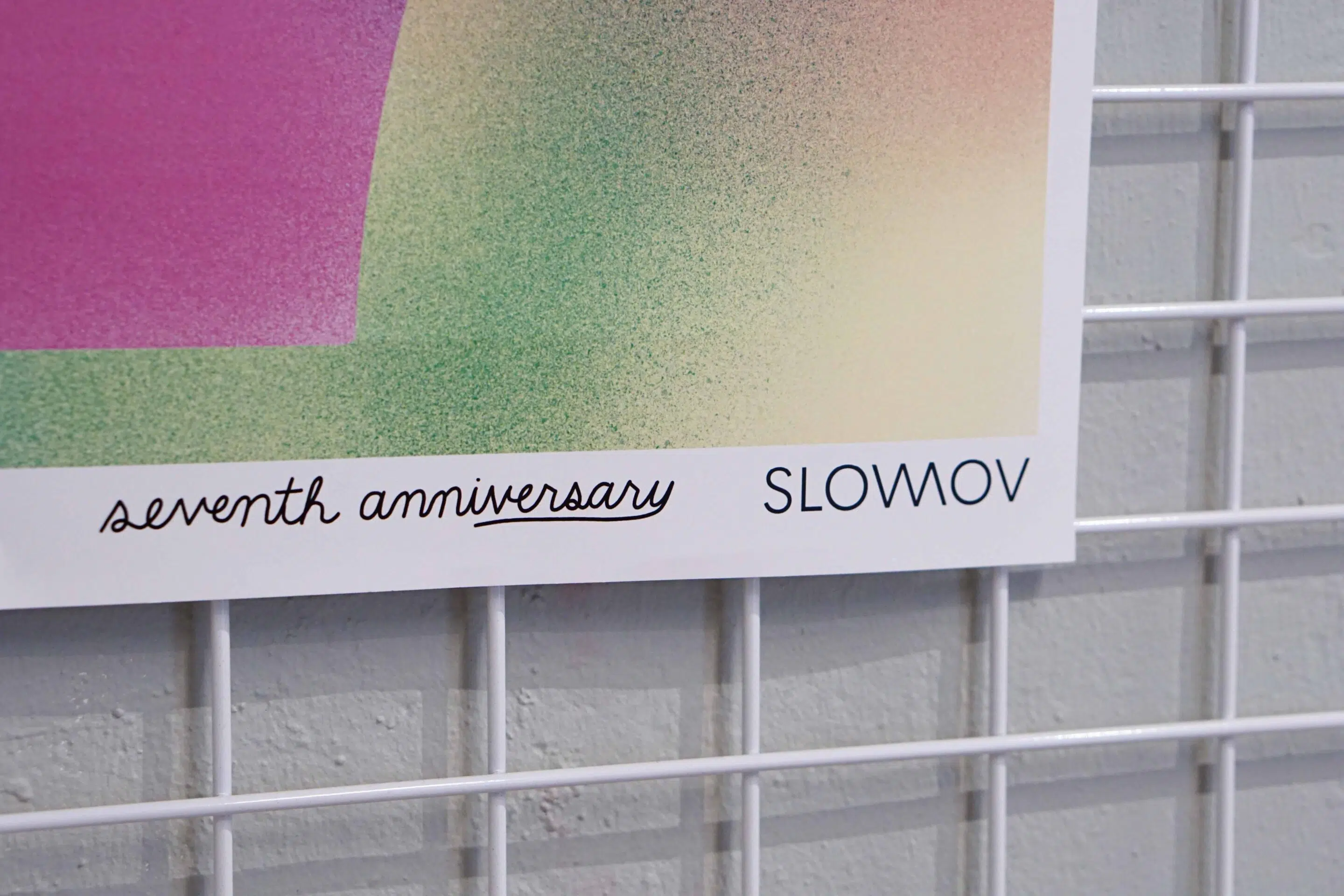 I was lucky enough to catch both François and Carmen that day who are busy looking after their flourishing business and newborn second son who sat in his stroller happily babbling away as we sipped some coffee.
In a previous interview, François explained that there is little coffee heritage in Spanish culture, which is both a blessing and a curse. In some ways, it makes it possible to have really open conversations with people about specialty coffee and what makes it different while you also encouter those who find it ludacris to pay more than €1 for a coffee. Yet, as is often the case, once people get a chance to fall in love with specialty coffee, they won't want it any other way.
The idea behind SlowMov was to invite people to take their time, enjoy their coffee and learn something new. Sustainability also plays a very important role here. From delivering coffees to local clients by cargo bike to introducing fully bio-degradable coffee bags, François and Carmen put the environment at the heart of everything they do.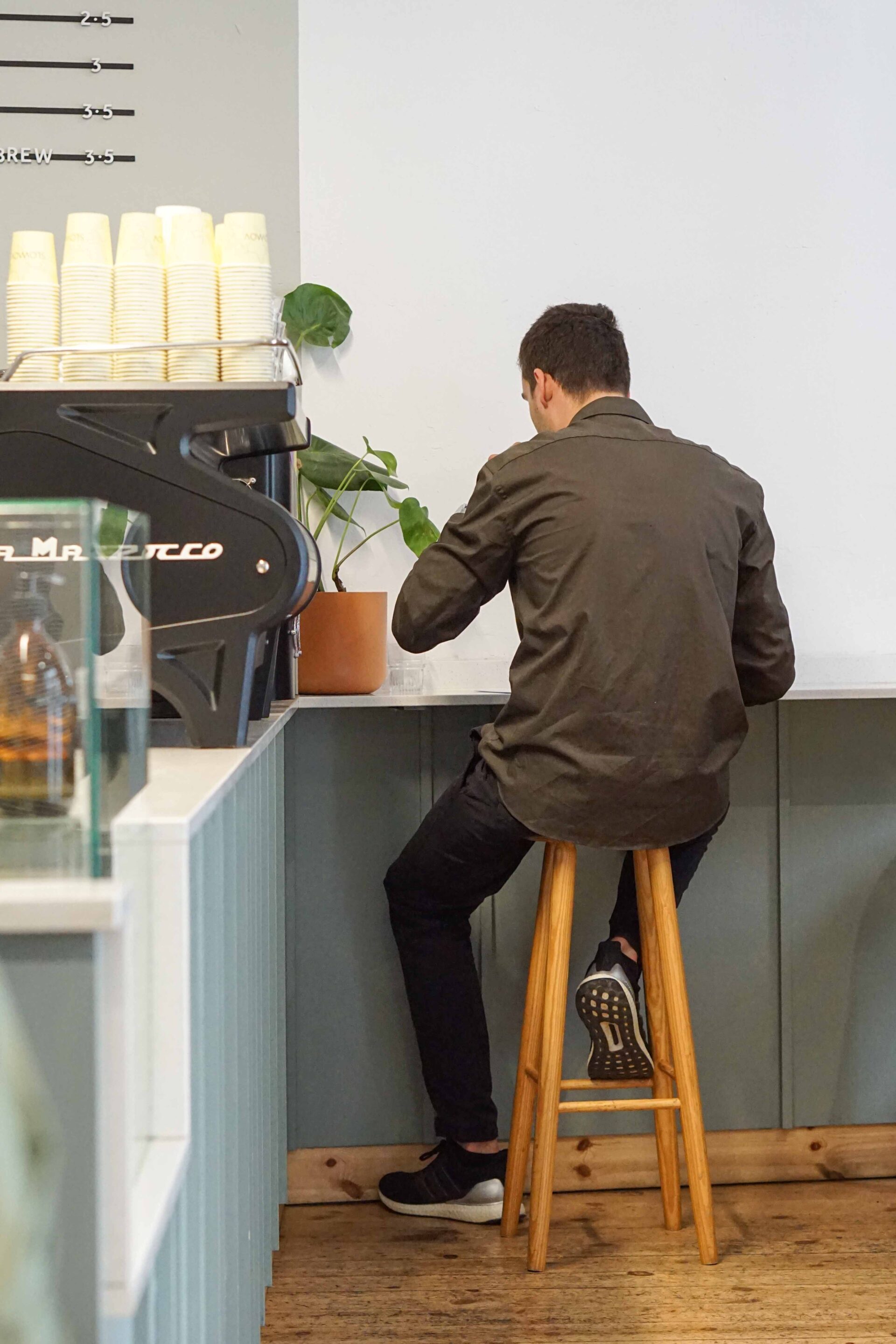 The café is a friendly and bright space that invites you to grab a coffee, enjoy a slice of cake and catch up on the daily news. All of SlowMov's delicious coffees can be purchased right here to take home and they also regularly host workshops.
And if you don't want to sit? Then just get your to-go coffee and explore the lovely streets of Gracia. It's worth the trip.