Dan O'Regan and I looked up at the weather, then looked at each other and shrugged. "Ah, fuck it," I said. "A little bit of rain has never hurt anyone." We were just leaving the Independent Barcelona Coffee Festival to head over to one of the city's most exciting new coffee bars that was conveniently located a few blocks away. Conveniently, in dry weather. But on this day, it was drizzling and my thin leather shoes had begun changing colour near the sides, a firm sign they were getting soaked and would certainly not dry anytime soon.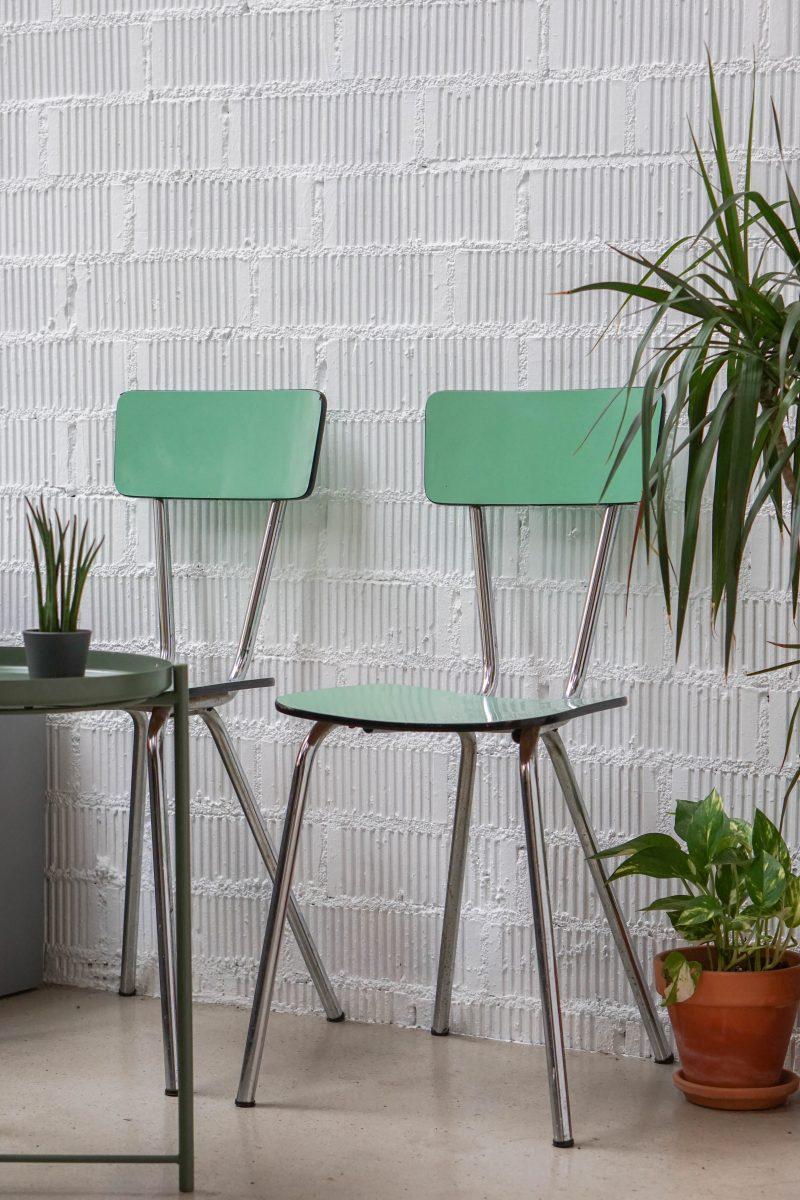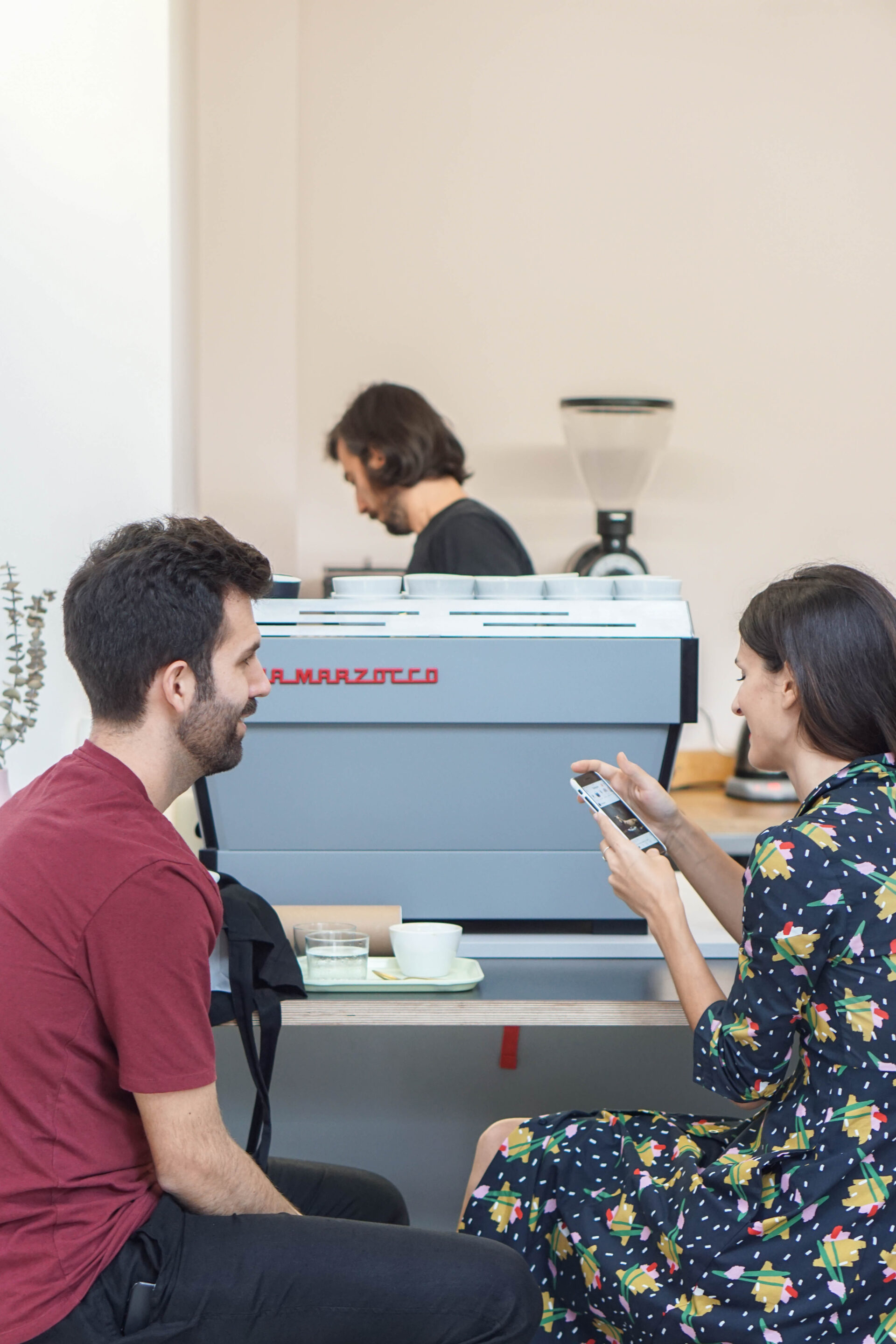 As we came to a major crossing, Dan pointed towards the café and I immediately got excited by the prospect of a warm cup of coffee and the opportunity to discover a much-talked-about new café. The inconspicuous exterior is an effective smokescreen because once you enter you'll discover that Three Marks is much bigger than it first seems. Spread out over two floors and blessed with giant windows and extremely high ceilings, Three Marks is an industrial café wet dream come true.
After Dan and I found a warm dry spot in the corner, I approached the bar to investigate the menu and immediately recognised some familiar faces who responded in kind. Co-founded by Marc Aguyé, Marco de Rebotti and Marco Paccagnella, Three Marks is located in the Fort Pienc neighbourhood of the city that is, thankfully, too far off the beaten track for most of Barcelona's package tourists. Not that they would necessarily drink specialty coffee anyway but here's to trying to keep Three Marks a secret for those in the know.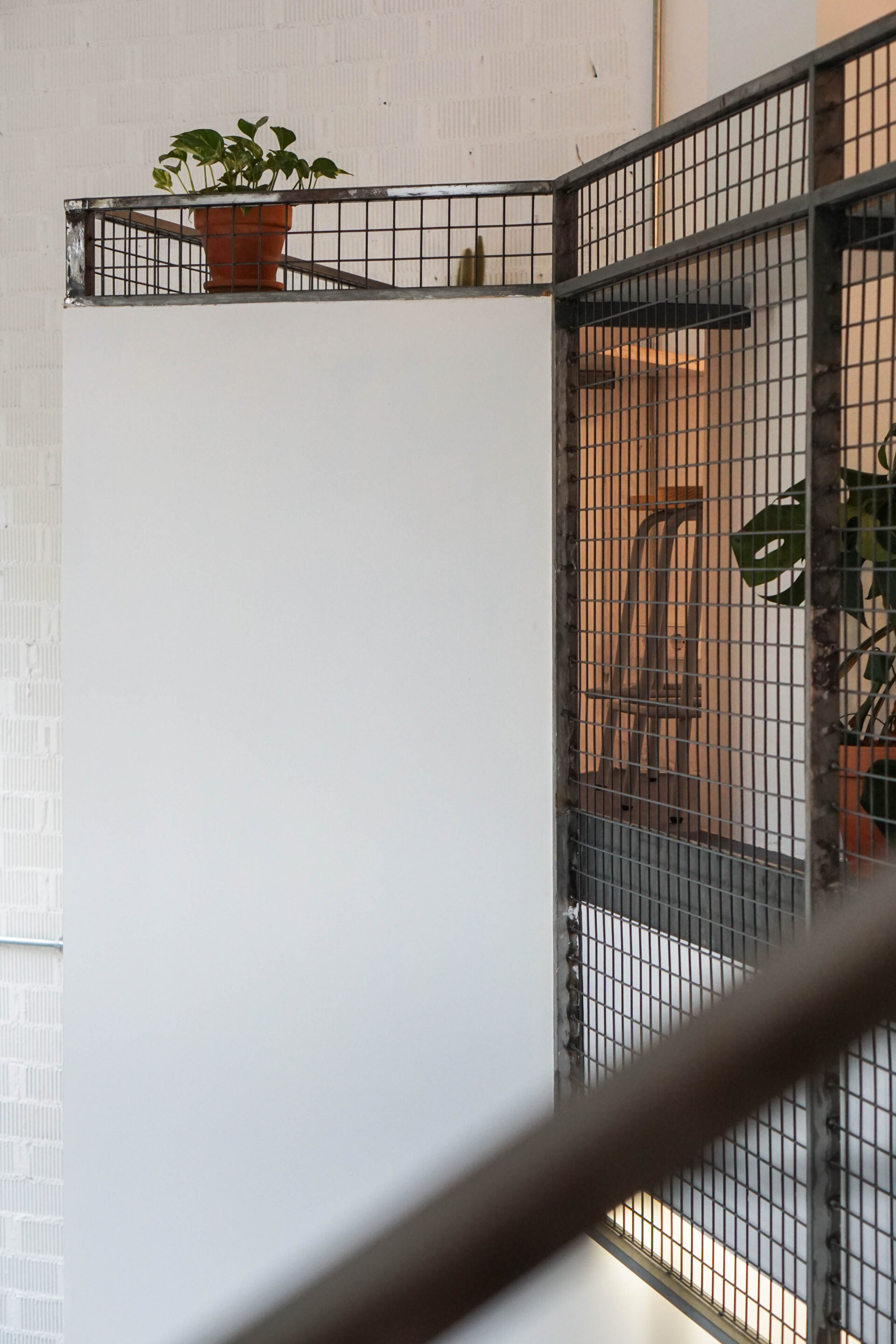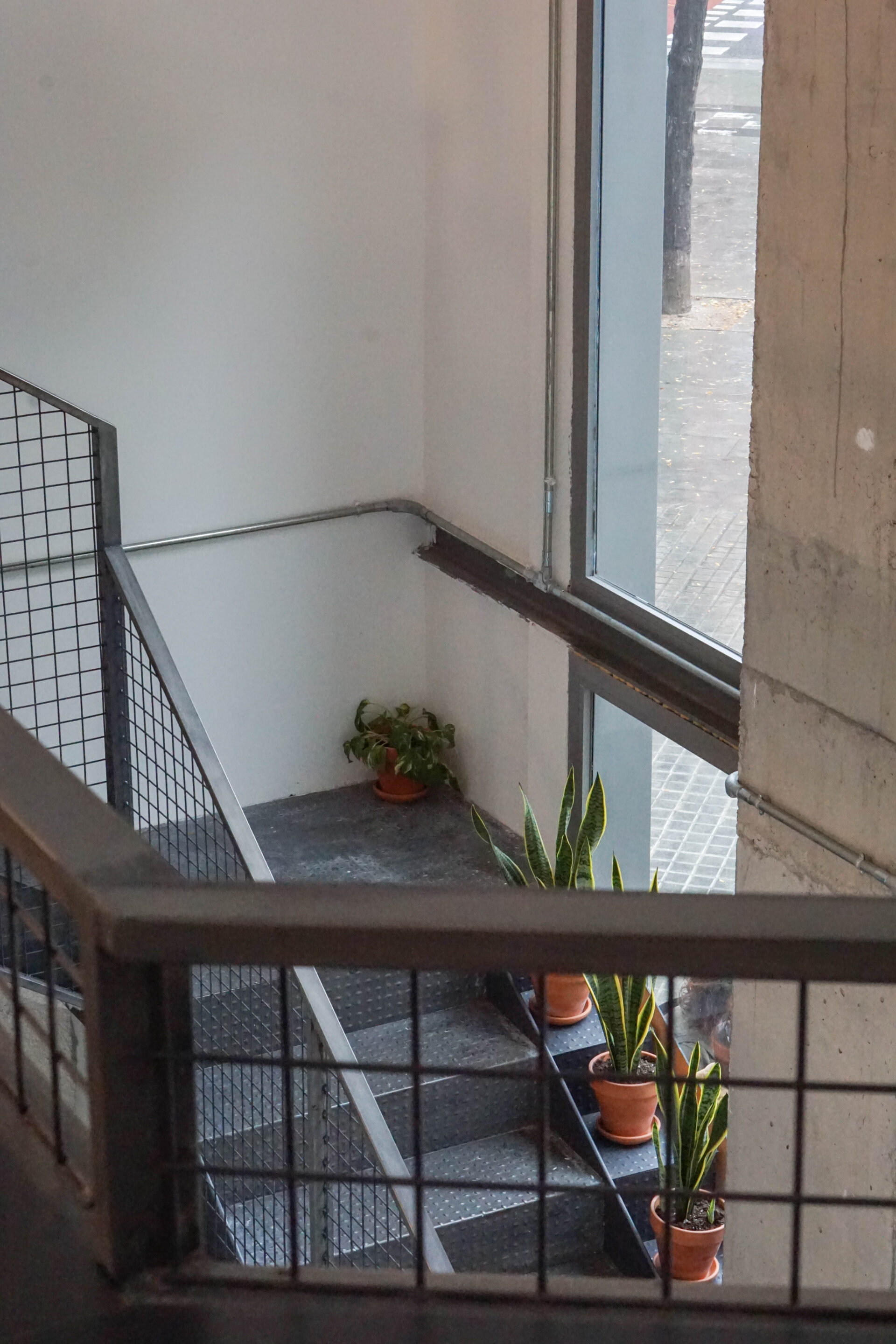 The space itself is airy and clean with thoughtful touches like the plants on the stairs and the colourful tables and stools. The coffee, naturally, speaks for itself given the fact that Marco de Rebotti used to roast coffee at Nømad Coffee prior to this venture. Nømad is undoubtedly Spain's most renowned roaster and certainly amongst Europe's finest. As Marco told me while working his way through a few orders, this really provided an invaluable set of skills and knowledge that his now further evolving at Three Marks.
Should you visit during Barcelona's typical hot summers, you will be able to cool yourself down with your choice of iced latte, cold brew, frappetto and affogato while in the colder months, you may want to grab a cup of their batch brew or, as was the case with me, a creamy flat white that provided both caffeine boost and internal comfort.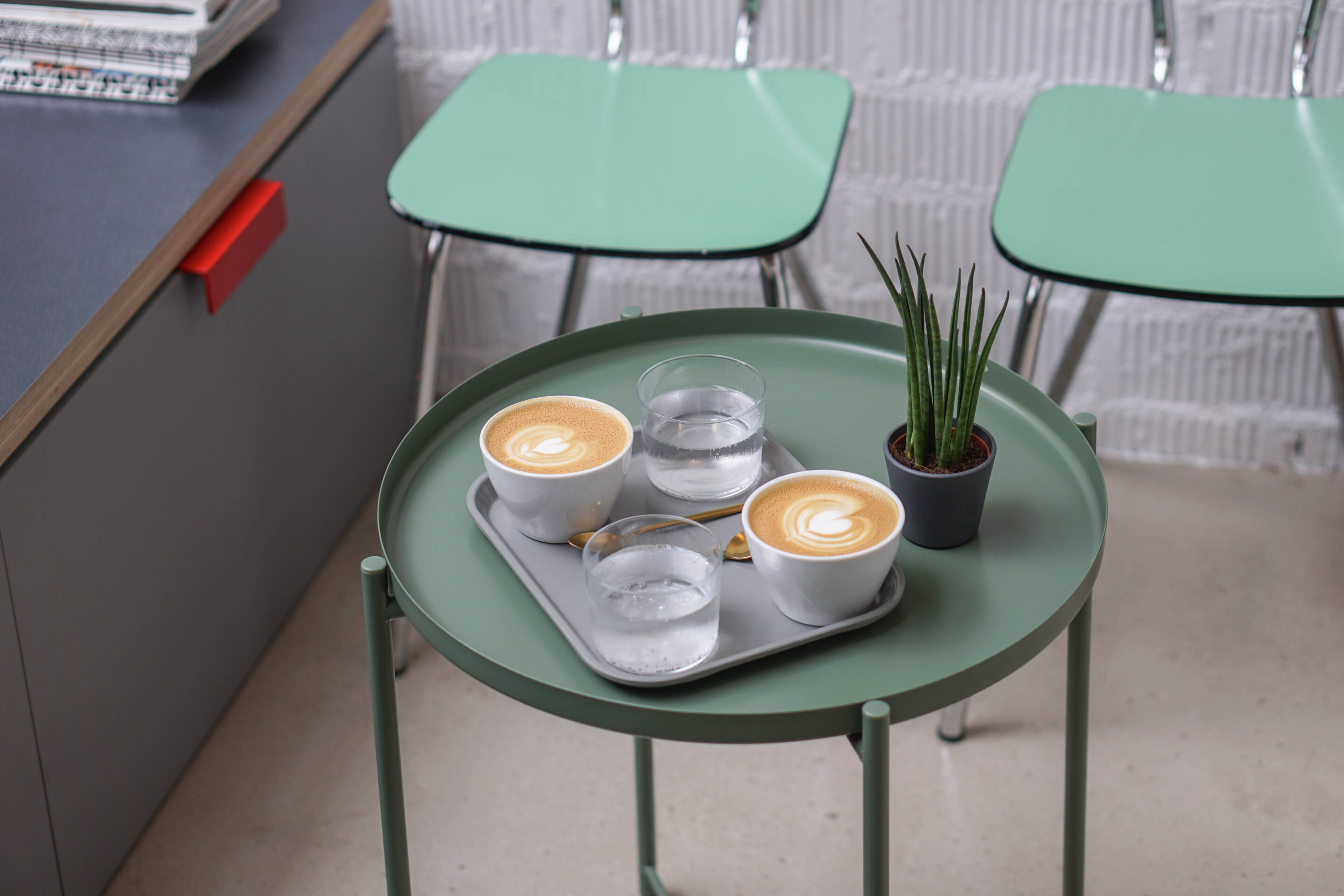 Of course, ever since Instagram became the guiding factor in determining 'what's cool', cafés around the world changed their looks and feels to offer plenty of snap-worthy visuals and Three Marks certainly has no shortcomings in that regard. No matter where you're standing or sitting, Three Marks is a gorgeous place run by absolutely wonderful people. If three is the magic number, then Three Marks certainly has a bright future ahead.