HanSo – Madrid (ES)
A friendly coffee shop in Madrid expertly blends various cultural influences into an unusual potpourri of excellent coffee and delicious food
opening times:
Mon: Closed, Tue - Fri: 8 - 20, Sat - Sun: 10 - 20
wifi:
Yes
urls:
Facebook
price check:
Espresso: €1,80 / Flat White: €2,30 / Filter: €3 - 4
machine:
La Marzocco GB5
coffees on offer:
Various coffees from Nømad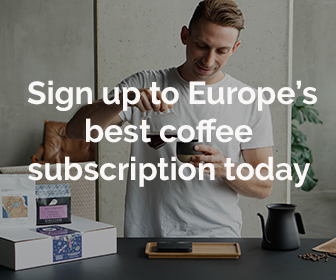 HanSo – Madrid (ES)
A friendly coffee shop in Madrid expertly blends various cultural influences into an unusual potpourri of excellent coffee and delicious food
Not too long ago, Madrid began emerging as Spain's hottest food destination, seriously stealing some of Bilbao's and Barcelona's limelight. It's no surprise really, considering it is at the very centre of the country and where all of Spain's regional influences come together.
This positive development would sooner or later also have an effect on the capital's specialty coffee scene, making it one of the most exciting places for great coffee in Spain. One of the most interesting arrivals on the local coffee scene is HanSo, a third wave coffee bar that is owned by a family of Chinese immigrants.
Nico, Eva and Enrique work closely together to bring blend the best of Chinese and Spanish culture and create a place like no other. While traditionally Chinese entrepreneurs work in other sectors, the team at HanSo has a deep underlying passion for coffee and delicious homemade food that explores unusual ingredients in common staples. Have you ever tried a matcha cake that had the density of a delicious lemon cake?
At HanSo you can enjoy coffees from Barcelona-based roaster Nømad and the team doesn't shy away from creating delicious and unusual beverages like the red velvet latte.
The outside is refreshingly low key and industrial looking, offering big windows for you to dangle your legs out of and engage in some people watching while you sip on a perfectly prepared cuppa Joe and tuck into a ham and cheese waffle with seaweed flakes that twist and turn from the heat. It's a spectacle you have to experience for yourself.
More Reviews from Madrid & Spain