During a recent visit to Spain's Costa del Sol with my mother, we spent three days in the hills behind Marbella, enjoy the scenery, playing a bit of golf and catching up. After the mess caused by the pandemic, this was much needed.
On the day of our departure, we headed to Malaga to explore the coastal city's historic center, marvel at its cathedral and hunt down the best specialty coffee in town. Conveniently, we found one that hit the spot.
Next Level Coffee, a cute coffee bar tucked away on Calle Panaderos, only a stone's throw from the center, is a wonderful and buzzing place to enjoy a specialty coffee at its best.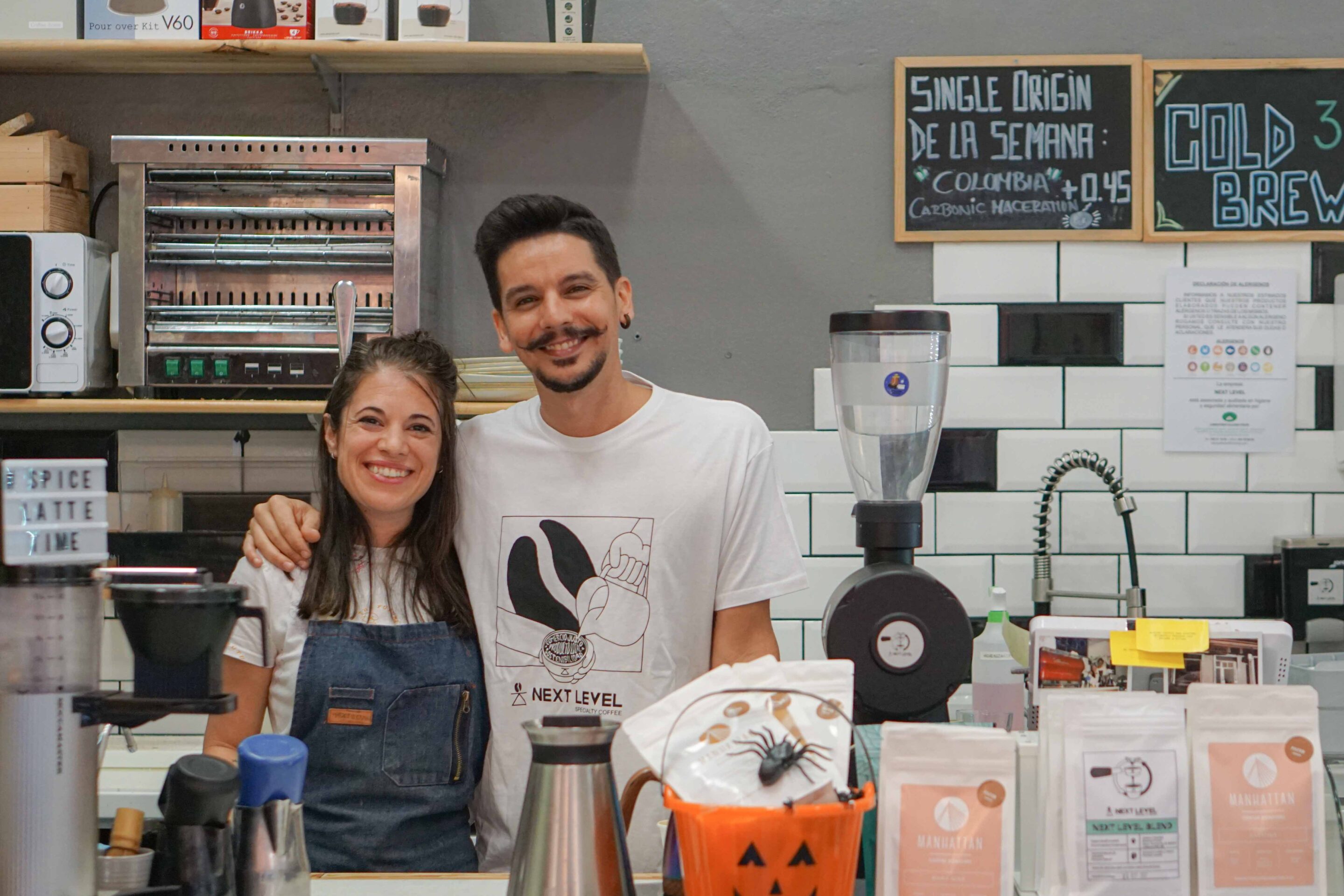 Run by the lovely Spanish Argentinean couple José and Vanesa who originally met in London, Next Level Coffee caters to locals, expats and tourists alike and offers a range of coffees roasted by Malaga based roaster Mountain Coffee as well as regularly changing guest roasters like Manhattan Coffee from Rotterdam.
We took a seat inside and José immediately went out of his way to look after us, especially my mum who was not feeling well that morning. He offered her a freshly made apple juice and I ordered a flat white, something I was longing for after three days of enduring mediocre hotel coffee.
While he attended to us and other customers, José detailed how he and Vany moved to Malaga in May of 2020 in search of a place where they could set up their own coffee bar after years of working at places like Kiss The Hippo in London.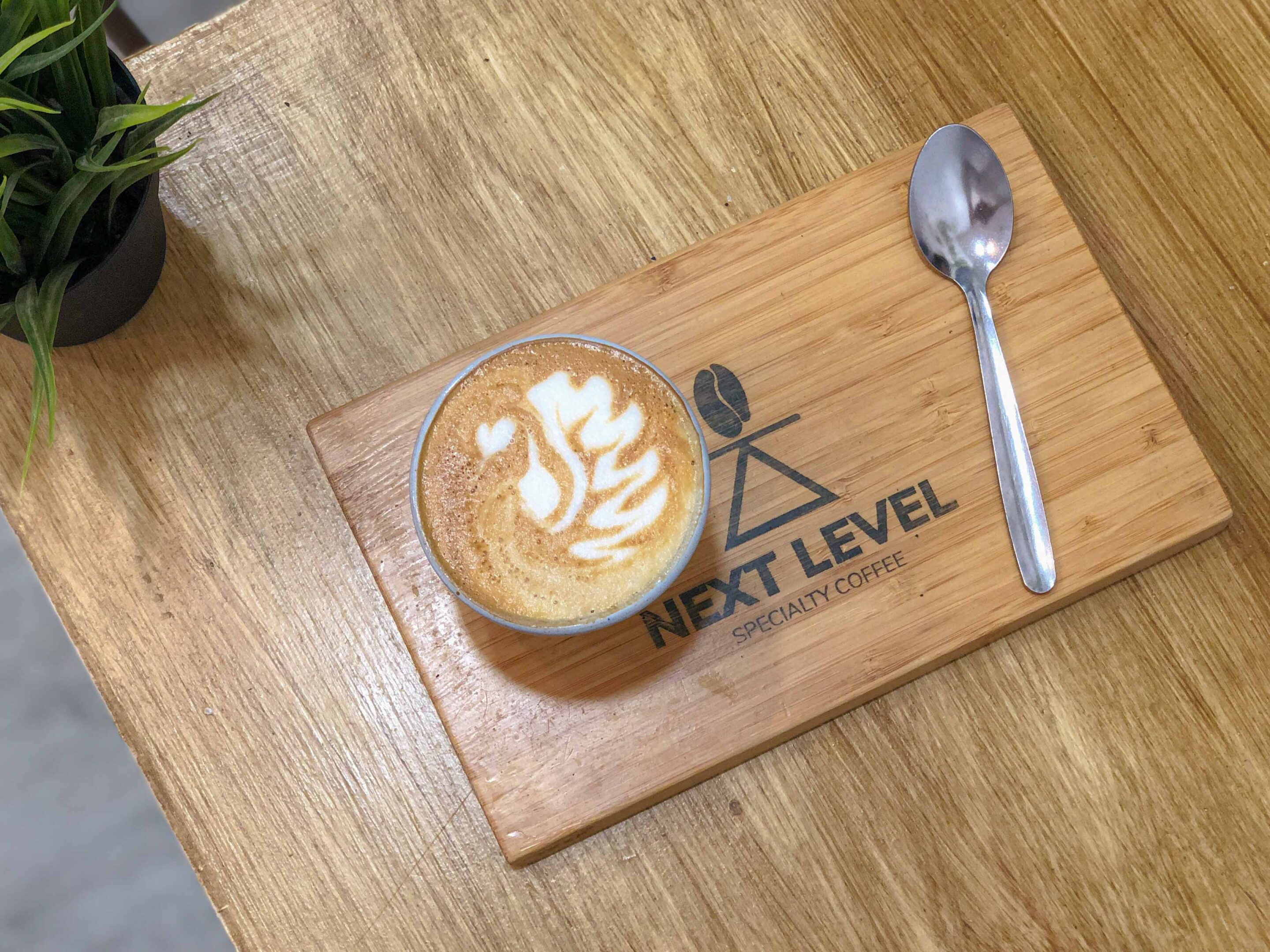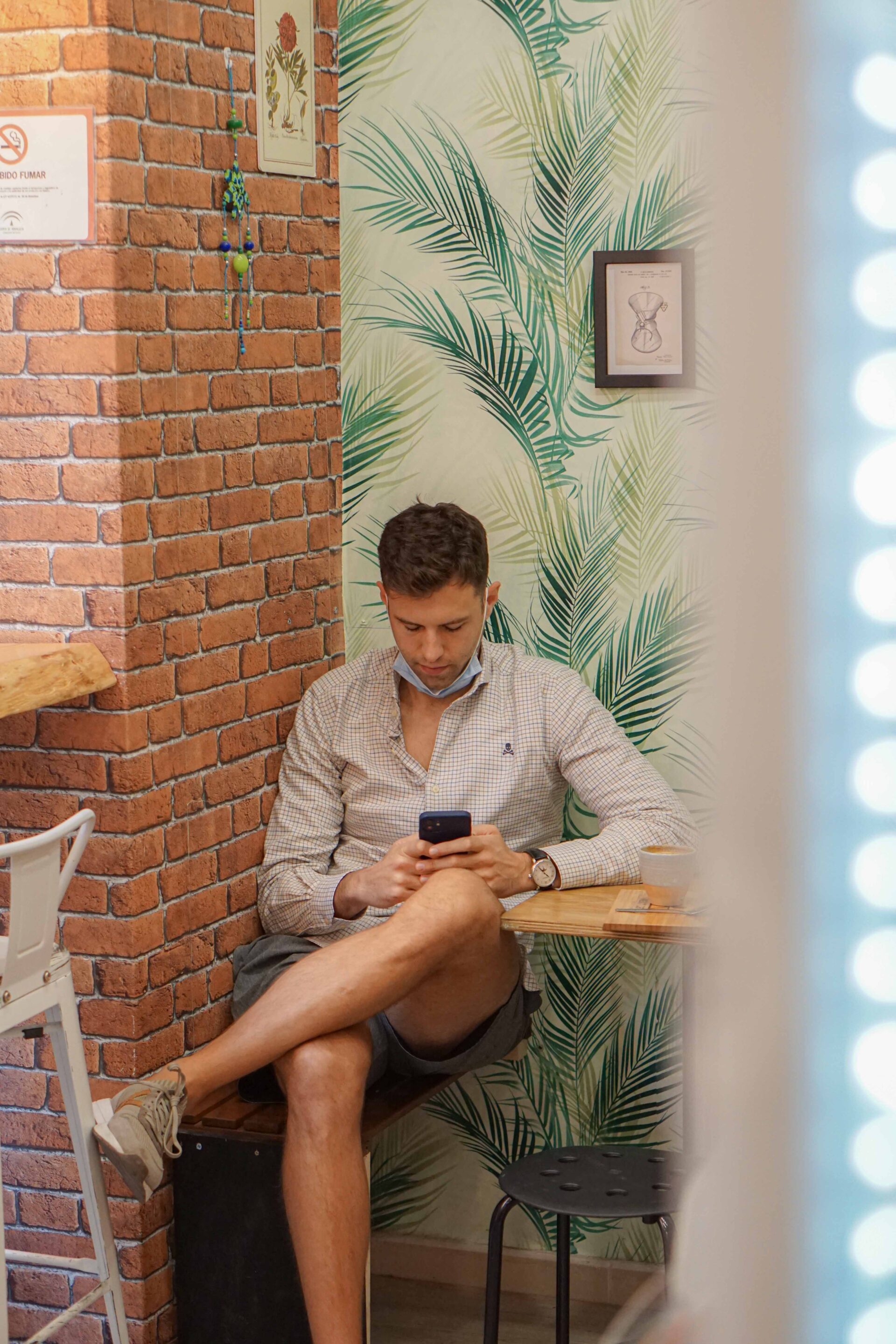 "We arrived here in the middle of the first lockdown and knew no one," José recalled. "When we found this place, it was in a terrible state so we spent the next few weeks fixing it up, building all the furniture and started serving only take away coffee. It was tough in the beginning but we got there in the end."
As I surveyed the space, I saw a nice mix of Spanish punters and expatriates who sat sipping coffee or waiting for take away. I even overheard one customer explaining how much he loved one particular coffee from Manhattan and buying a bag of it to take home.
Vany later shared that they still often have to have difficult conversations with some customers who are shocked by the fact that an espresso costs €1,70 and not €1 as is usually the case in other cafés. "I know that in some places like Amsterdam they easily charge €3 for an espresso but people here expect it to be much less despite the fact that the coffee we buy still costs the same as if we were in a different northern European city," she explained.
Changing perceptions and explaining the difference in price to people who are not familiar with specialty coffee is a struggle that many café owners in Southern Europe face, yet it takes pioneers like José and Vany to take a first step and judging by the popularity of their shop, it seems that those in the know love Next Level Coffee.
The flat white I sipped on was delicious and beautifully presented. There is also a selection of cakes, pastries and savoury snacks. I was so glad that we stumbled upon this little gem of a place so if you're in Malaga yourself, make sure to swing by.