Every city has certain areas that are very café heavy and other areas where Google suggests you take an Uber to the nearest coffee bar. Obviously, most people in Amsterdam have bikes and nothing is too far away from any given point of the city but despite the city's relatively impressive range of cafés, there are still a number of areas where a good cup of coffee is hard to come by. We all fondly remember the days when Headfirst brought some fun and flavour to the northern half of the Jordaan and when it closed, it left a gaping hole in the entire area between Monks and Toki.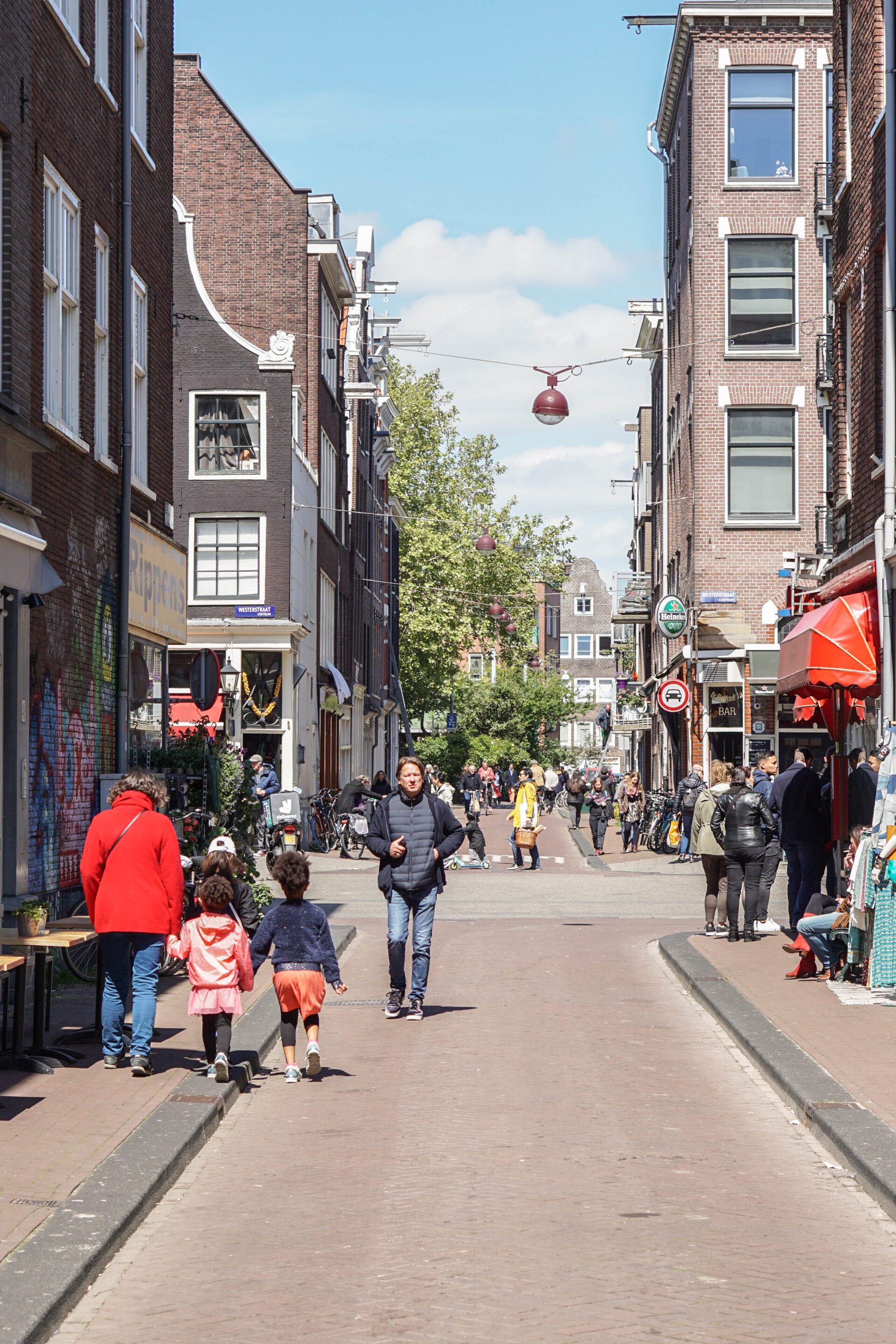 Most budding café owners severely struggle with extortionate rent prices in the centre of town or simply cannot find the right space to realise their visions but luckily, the gap left by Headfirst has, at last, been filled by a cute little coffee roaster situated in a side street of the lively Westerstraat.
Drupa Coffee Roasters is a family-run café and micro-roastery founded by husband and wife team Martín and Cristina Amadio who moved to Amsterdam from Miami, no less, where they met and fell in love. When I first arrived, Cristina who is very pregnant, was busy making coffee after coffee while Martín's aunt who was visiting from Argentina and a proud 83 years old shuffled about the kitchen helping Cristina with the dishes.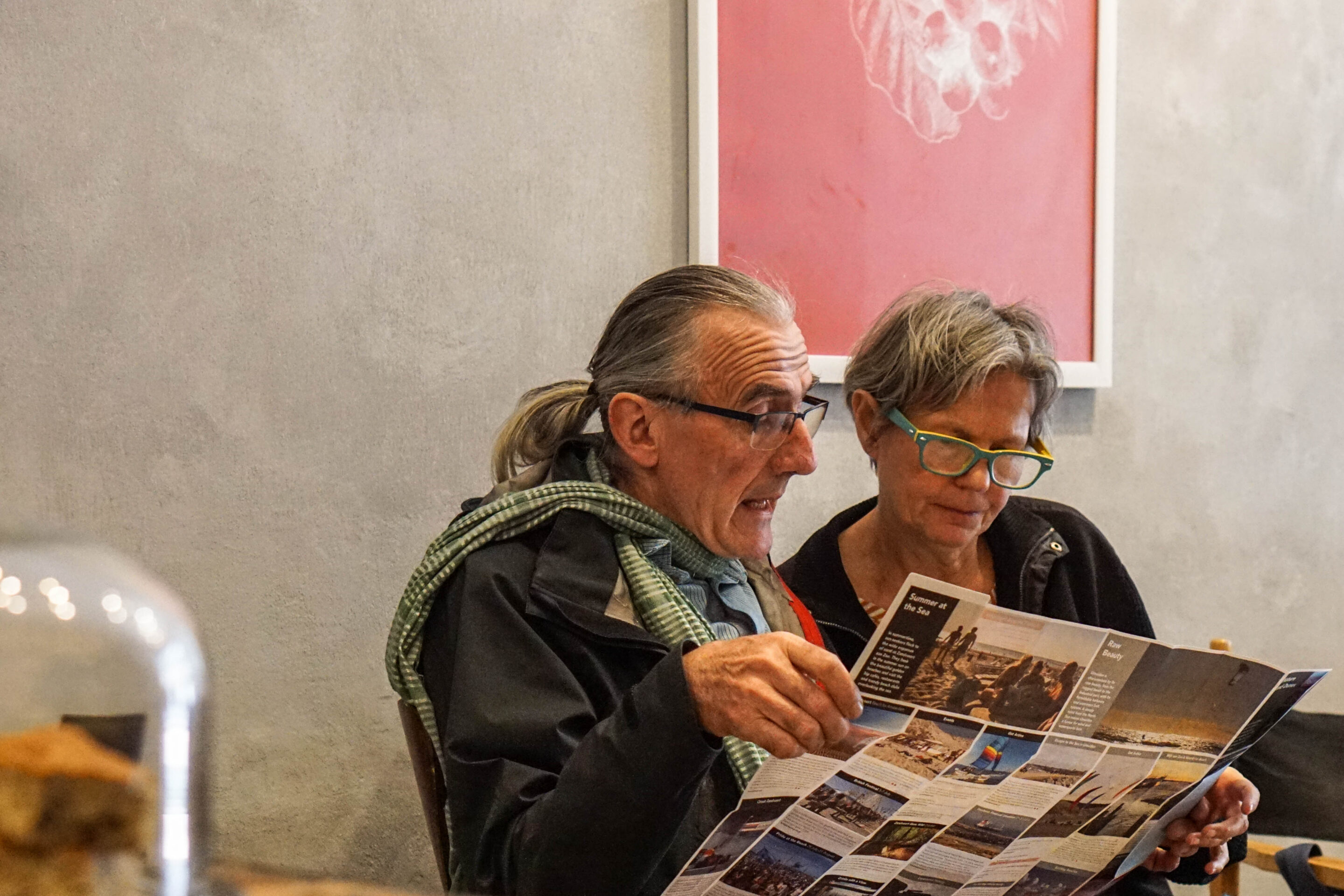 It might be a strange move for a Latino couple, she is Colombian and he is Argentinean, to leave the sunshine of Miami to move to a relatively rainy city like Amsterdam but for them, the move was kind of a no-brainer. "I lived in Miami for 27 years before we moved here and to be honest, we were simply driven by the desire to live somewhere more compact with a better quality of life," Martín explained while loading the syphon to prepare my custom brew.
As a matter of fact, they had been dabbling with the idea of opening their own coffee bar for a few years now and spent a significant amount in Cristina's native Colombia meeting farmers and learning everything there was to know about specialty coffee so they could eventually apply this knowledge to their own coffee roastery.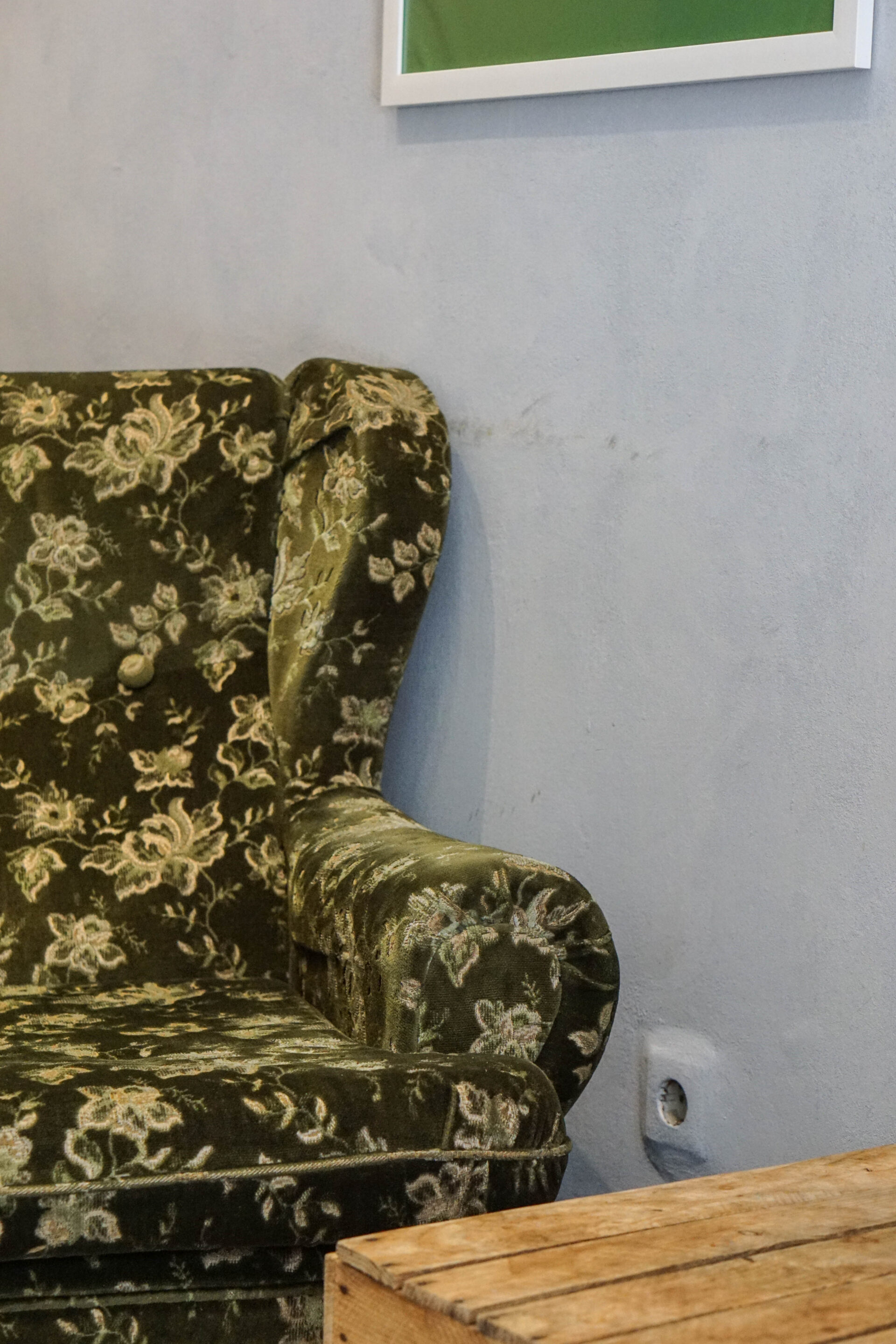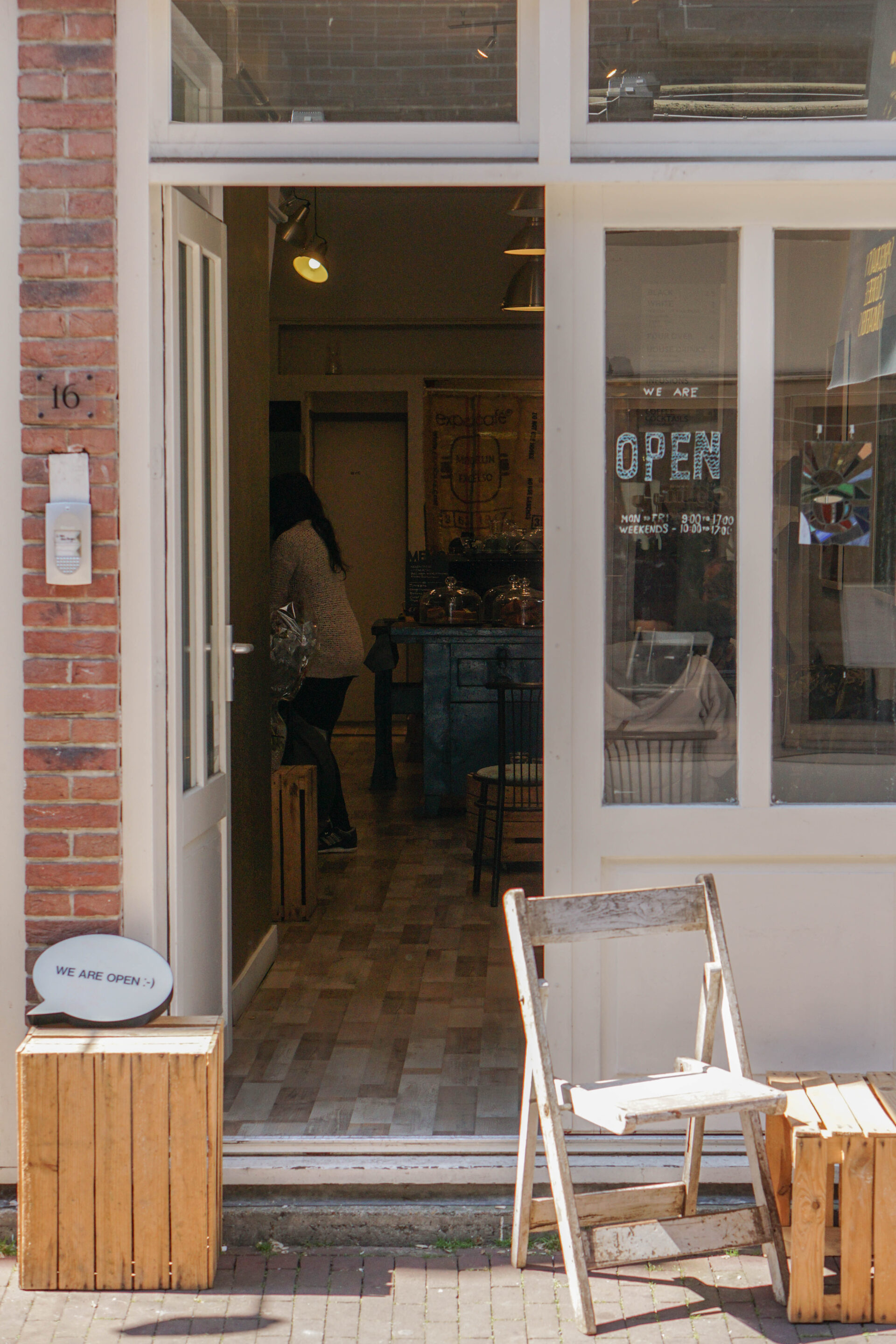 The café is very cosy and brought back some memories of Sweetcup, however, the roasting operation is more of a countertop affair than a large-scale operation. The roasting is done using a Danish-designed Aillio Bullet R1 roaster with a 1kg capacity that sits on the brew bar counter top and is currently used to roast a small range of single origin coffees that Martín and Cristina serve at their café and sell to a small number of local customers.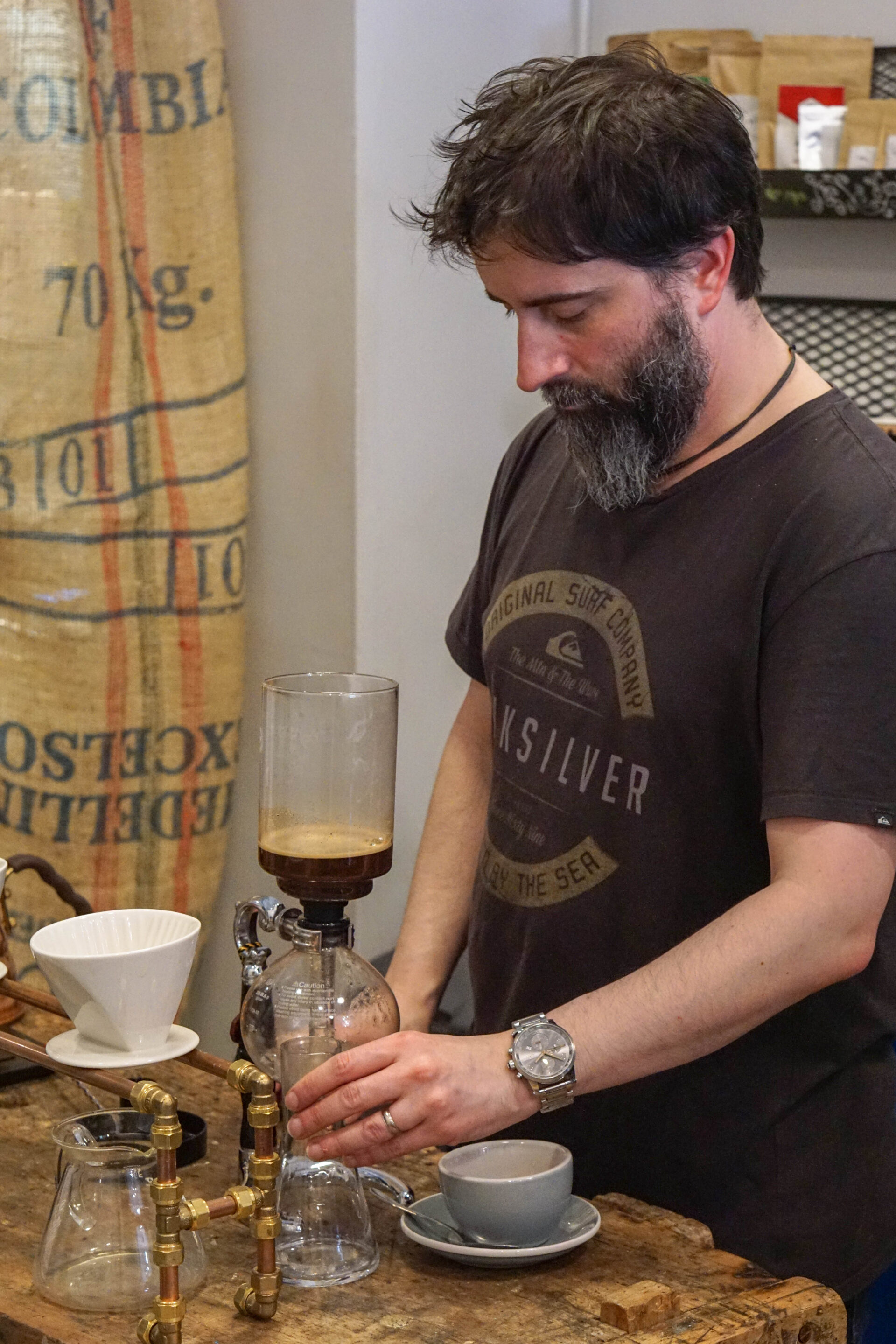 All espresso-based drinks are prepared with a Kees van der Westen Spirit two group machine and if that is not your choice of poison, then you can ask Martín to make you a gorgeous cup of filter coffee from a range of brew methods, including the Syphon, which hardly anyone offers around here.
For the time being, they are taking things slow, especially since their family will soon have a new arrival, but Martín certainly didn't make it a secret that they have ambitious plans for the future. But for now, it's literally baby steps.